I love a full-on foundation but, like many people that I know, previous years had me skipping the full-coverage makeup most days in favour of, well, nothing. Ever since, returning to a heavy-duty face of makeup felt bizarre.
My solution? I started skipping foundation entirely in favour of tinted moisturisers and lightweight skin tints and, along the way, rediscovered my love of an entire category of products that I hadn't touched in a decade: BB creams.
Short for beauty or blemish balms, BB creams first gained popularity in the UK in 2011 when Garnier launched its now-classic cream after noticing that BB creams were a hugely-successful makeup staple in the Asian beauty market. At the time, I loved the glow that it gave my skin, but hated that it didn't cover up my breakouts or acne scarring. These days, I'm a lot less self-conscious, and think there's something to be said for embracing a healthy, dewy skin finish that allows your natural texture to shine through.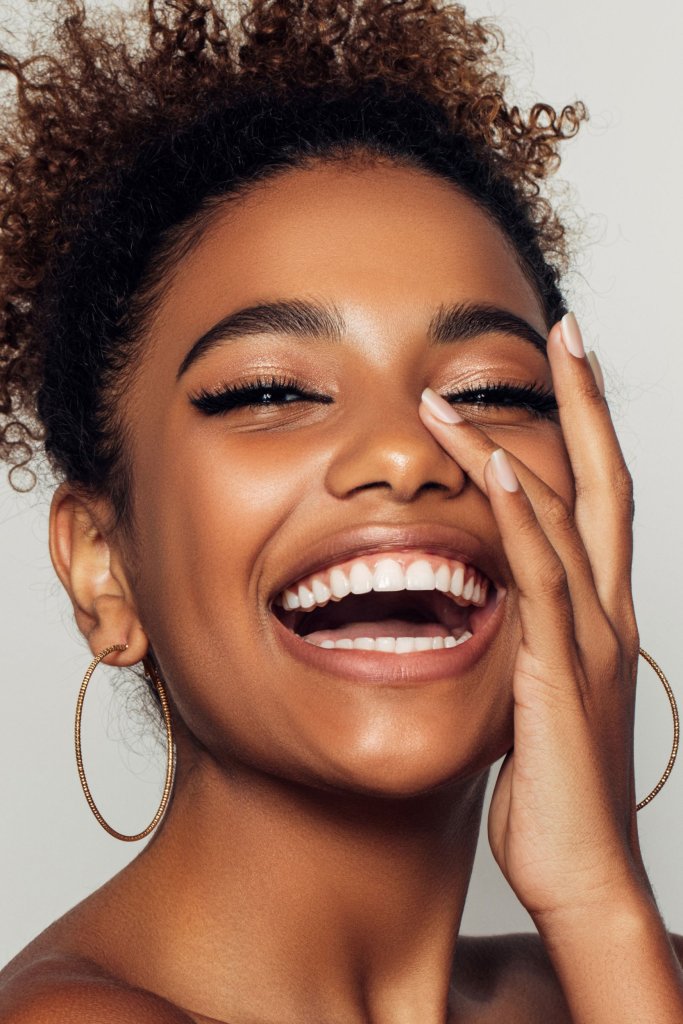 What is BB cream?
In short, BB cream is a skincare-makeup hybrid that provides plenty of moisture (many are enriched with skin-quenching ingredients like hyaluronic acid or aloe vera) while helping to even out skin tone and minimise the appearance of blemishes and dark circles.
Can I use BB cream instead of foundation?
I'm going to level with you: if you like your skin to look spot-free and perfectly concealed then even the best BB creams in the world won't offer that kind of coverage.
In fact, their pigment is often so sheer that you'll find many brands only offer a handful of shades, which is something that still needs improvement (seriously, beauty brands, it's 2023). BBs are great for in-between days, though!
How to apply BB cream
In terms of application, I find it best to put on BB cream using my fingertips after I've finished my morning skincare routine, much like I would a moisturiser. Once applied, I tend to follow up with concealer in the places that I prefer a little more coverage (for me, that's under my eyes and on any active breakouts) but I tend to skip out on powder for a healthy skin finish. You can be rest assured that your skin will be well-nourished and looked after all day, and look good too.
Which brands do the best BB creams in 2023?
Here are six of the best BB creams that undoubtedly deserve a place in our Beauty Hall of Fame.
Trinny London BFF SPF 30 Cream, £39
While Trinny London doesn't explicitly call this product a BB cream, that's exactly what it is: a skincare-enriched base product that contains microencapsulated pigments to even skin tone, boost glow and provide just a subtle hint of coverage.
Wonderfully versatile, it works well as the first step in your makeup routine with other products layered on top (kind of like a glowy primer) but looks just as good worn totally alone if you're after a natural skin look with a beautifully even skin tone. It comes in five shades and also boasts SPF 30 to for an added layer of skin protection.
L.A. Girl Pro. BB. Cream, £9.99
In terms of shade ranges, BB creams are notoriously limited, but this one from L.A. Girl has a fairly solid offering: eight in total. For me, this is one of the best BB creams on the market for coverage and it definitely packs more of a punch when it comes to pigment than some of the more classic BB cream formulations.
If you're in the process of transitioning from classic foundation into the world of more lightweight finishes then I'd recommend this as a good starting point. However, it still has that classic BB cream moisturiser texture and radiant finish, and it's enriched with vitamins B3, C and E so you'll enjoy skin-conditioning and brightening benefits too.
Erborian Super BB Cream Au Ginseng, £41
For years I was loyal to Erborian's classic Korean-inspired BB Creme, £41, until I discovered the brand's latest offering. Not only does the launch impress in terms of more versatile shade offering, but it provides more coverage than the original formulation. However, don't let that fool you into thinking it's going to be heavy.

It's one of the best BB creams that I've tried in terms of providing a lightweight texture with a velvety-matte finish – perfect if you often find that your skin looks shiny or oily halfway through the day. Plus, it contains niacinamide to actively target spots and inflammation while blurring over any active breakouts or redness.
BareMinerals Complexion Rescue Tinted Hydrating Gel Cream, £30
This was the very product that initially convinced me of the brilliance of ditching full-coverage foundations in favour of something a little more lightweight. In essence, it's an uber-hydrating, water-rich moisturiser that's packed with hyaluronic acid and squalane to deeply hydrate even the most parched complexions. But alongside all of that skin-friendly nourishment, there's just enough pigment to deliver a sheer wash of dewy coverage for a delightfully healthy skin finish.
Basically, even on days when I wake up looking tired and a little more dull than I'd like, this formula manages to disguise any major dark circles and leaves my complexion looking ten times brighter than before.
Garnier Classic Perfecting Care All-in-1 BB Cream SPF15, £9.99
I genuinely hadn't used this BB cream for about a decade but in my dedication to researching the very best BB creams, I headed to Boots to pick up a bottle. Spoiler: I'm seriously impressed. First up, I'd forgotten how gorgeously creamy the texture of this stuff is – it feels very much like a classic moisturiser when applied to the skin – and the addition of hyaluronic acid and aloe means that it genuinely keeps skin feeling moisturised all day.
The thing I can't stop raving about, however, is the finish. It genuinely evens out skin tone, minimises the appearance of blemishes, and brightens. And if you prefer more coverage, it layers up pretty well too. Truly, this BB cream has really stood the test of time.
L'Oreal Paris C'est Magic BB Cream, £11.99
While calling your own product 'magic' might feel bold, there is certainly something enchanting about this formula. It has a light, almost water-like texture (thanks in large part, I'm sure, to the glycerin) and it feels wonderfully refreshing when applied to tired skin in the morning. Plus, its focus on antioxidant protection means that it fully deserves its place in the list of best BB creams: pro-vitamin B5, vitamin E and fig extract work together to protect skin from environmental stress while SPF 20 protects from UV rays – although you'll want to go for SPF 30 or 50 under your makeup for utmost protection.
In terms of coverage, it's infused with mineral pigments which are released once applied to your skin to match with your unique tone (hence why the shade offering is a little minimal). The finish is luminous without being overtly glowy, and it really blurs over your skin's natural texture for a silky, even finish.