If you're in the market for a new hairdryer, you'll have found that the amount of choice out there is pretty wild. You've still got bog-standard traditional options, but now there's a whole new world of does-it-all-and-more models. Not that we're complaining; we love a high-tech gadget as much as the next gal. But figuring out the right one for you can be a bit overwhelming.
That's why I've tested a whole bunch of brands and models to whittle down six of the best options that will blow you away, no matter what your budget…
How to pick your new hairdryer
We all have different priorities when it comes to drying our hair; maybe you're after a luxe experience for a precious bit of me-time, or maybe you just want to get the job done ASAP.
First up, what is it you want from a hairdryer? Speed, weight, effectiveness, reduced damage, looks… Whatever matters most to you, I've done the legwork and tried a whole host of options across a range of budgets.
If you're bored of minimalist designs, I've found electric blue and rose gold designs that will liven up your beauty stash, and if you're trying to avoid unwanted arm aches, there are models that feel as lightweight as an iPhone. I've also highlighted when the below picks have handy additional features like magnetic attachments, lock buttons, extra tools, storage bags or holders.
How I put the hairdryers to the test
To make the comparison fair, I used the exact same products and tools when trying out each hairdryer.
I washed my hair with the Redken Acidic Bonding Concentrate Shampoo and Conditioner, £48.20, Look Fantastic, and followed up with the Davines All-In-One Milk, £26, Cult Beauty, then ran a Tangle Teezer Original Plant Brush, £17, Look Fantastic through to work out any knots.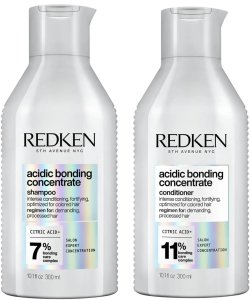 For styling, I dried my hair using the Aveda Large Wood Paddle Brush, £25, Look Fantastic, and then smoothed the ends of my bangs with the Moroccanoil Ceramic Round Brush, £18.45, Look Fantastic.
After weeks of rigorous testing (including during a heatwave, no less), these six hairdryers are the ones that came out on top.
Best to reduce damage: Zuvi Halo, £329
It's not the quickest, but it is possibly the gentlest; the Zuvi Halo dries not just with heat, but with light (that's what the cool green glow the unit emits is doing). The luxurious faux-leather handle and iPhone-equivalent weight make it a pleasure rather than a chore to use, plus it's quiet enough to talk over and compact enough for travel.
Spend a bit of time getting to know which attachment works with which setting and you'll likely be a convert. A perfect pick for someone looking for an investment option that will reduce damage as a priority.
Best for travel: Hershesons The Great Hair Dryer, £295
Don't be misled by the travel-ready label we've given Hersheson's hairdryer. Yes, it's compact, light and quiet enough to talk over, but there is no compromise on power or effectiveness as a result.
Designed in Hersheson's signature blue hue, this is very clearly a hairdryer developed and designed by working hairdressers. From the extended wire to the lock button which prevents you from accidentally switching between settings, the Hersheshon's hairdryer is one I have reached for over and over again.
The only drawback I found is how hot the attachments get, even after a few second's use. If you can forgive that, you'll adore this.
Best affordable option: BaByliss 3Q hair dryer, £125
If you're not looking to spend loads but want an effective option that is enjoyable and easy to use, the BaByliss 3Q gets rave reviews from me. While it's not super light or particularly quiet compared to the other picks in this piece, it's certainly not heavy or noisy, though it does have more of a whine than some more premium options.
The design is more of a streamlined version than traditional hairdryer shapes which makes it feel more modern, less unnecessarily bulky and definitely easier to manage. It has a long cable, is easy to navigate, and dries smoothly and efficiently. For that price, what's not to like?
Best mid-range option: Beauty Works Aeris Hair Dryer, £180
I was so impressed with this hairdryer. Despite it being from a relatively young brand, this was easily my favourite from the mid-range category. Weighing just 300g this device is incredibly light, pretty quiet, and comes with handy extras you can't always guarantee at this price: magnetic attachments, a digital screen with heat settings for different hair types, three speed options and a cool shot.
My hair dried super efficiently on the middle heat and speed. While the power was great, I didn't feel like I was frazzling my strands, and it left my hair with a lovely shine. There is a storage bag and two attachments included, though if you need a diffuser, it will have to be purchased separately for £25.
Best for multiple styles: Shark FlexStyle 5-in-1 Air Styler & Hair Dryer, £299
As well as being a quiet yet powerful hairdryer, the latest offering from Shark comes with 5 attachments and a gorgeous, sturdy storage bag to keep everything in one place. The rose gold accents are a luxurious touch, and once your hair is mostly dried you can swap out the attachment to finish off your style by curling, straightening, smoothing, diffusing or adding volume. Talk about a multi-tasker.
This device is built to check the heat it's emitting 1,000 times per second to ensure it's consistent and won't accidentally fry your hair. You'll need to spend a bit of time with the instruction manual, but once you've got it mastered it could well be the only hair tool you'll ever need.
Best premium option: Dyson Supersonic, £329
If you came here looking for cynicism about the Dyson hairdryer, I'm sorry to say you're gonna be disappointed. It just really is that good. It's light and comfortable to hold, quiet, and the buttons are just where you'd want them (i.e. easy to change, but not switch by accident). The magnetic attachments don't go flying if you're a bit heavy-handed with them either.
It gave me the smoothest, sleekest finish out of all the hairdryers I tried, and after using it, my hair stayed straightest for the longest period of time. I also love that it was a speedy process even on the lowest of the three heat settings and that the attachment to smooth flyaways isn't a gimmick- it actually works. While it might not be the cheapest option, it is a 10/10.