If you were to ask me what my makeup speciality was, I would hand on heart say matte lipsticks. I have tried hundreds over my time as a beauty journalist; some great, some meh and some that took approximately seven hours to remove from the creases in my lips (if you find the same issue, these makeup removers do the job in a tick).
I've since become a bit of a matte lipstick connoisseur because I can't wear traditional lip stains; I find them way too drying for my lips. While matte lipsticks of old had the ability to end up drying like concrete, newer formulations glide on with a moisturising effect while harnessing a staying power that won't leave you constantly checking in the mirror for fear of patchy lips.
However, at this time of year as party season descends, a long-wear, matte lipstick is key to a hardy look. As much as glazed, glossy lips are in right now, having to reapply your lip look every 30 minutes because you've left half of your gloss on the rim of your cocktail glass is a little bit annoying.
So, I always reach for one of the below six matte lipsticks when I want a fuss-free, comfortable lip pick.
How to make your lipstick last longer for party season
With any lipstick, I swear by a lip liner for keeping things neater for longer. Find a liner that's a similar shade to your lipstick, or a touch darker, and apply it before your chosen lipstick.
Make sure you blend it out with your finger so it's not a harsh line – if you don't, when your lipstick does wear down it'll leave a ring around your lips.
Also, avoid layering on too much to stay clear of a caked-on-looking lip that doesn't last.
How to prep lips for a matte lipstick
Matte lipstick is synonymous with clinging to dry patches on your lips, which we can all suffer from during the colder months.
To prep your lips for matte lipstick, use a lip scrub to buff away any dead skin once or twice a week. Every evening, use a hydrating lip balm before bed to lock in moisture and keep further dry patches at bay. I keep mine on my bedside table and apply it last thing before I sleep.
The best matte lipsticks
Need some inspo? Here are my favourite formulas.
Best matte lipstick for a creamy matte: Fenty Beauty Icon Refillable Lipstick, £18
This is one of the most underrated Fenty Beauty products in my humble opinion. It's actually not your typical matte lipstick thanks to the creamy texture. The product glides on really easily and with each of the 12 shades, you get incredible pigment.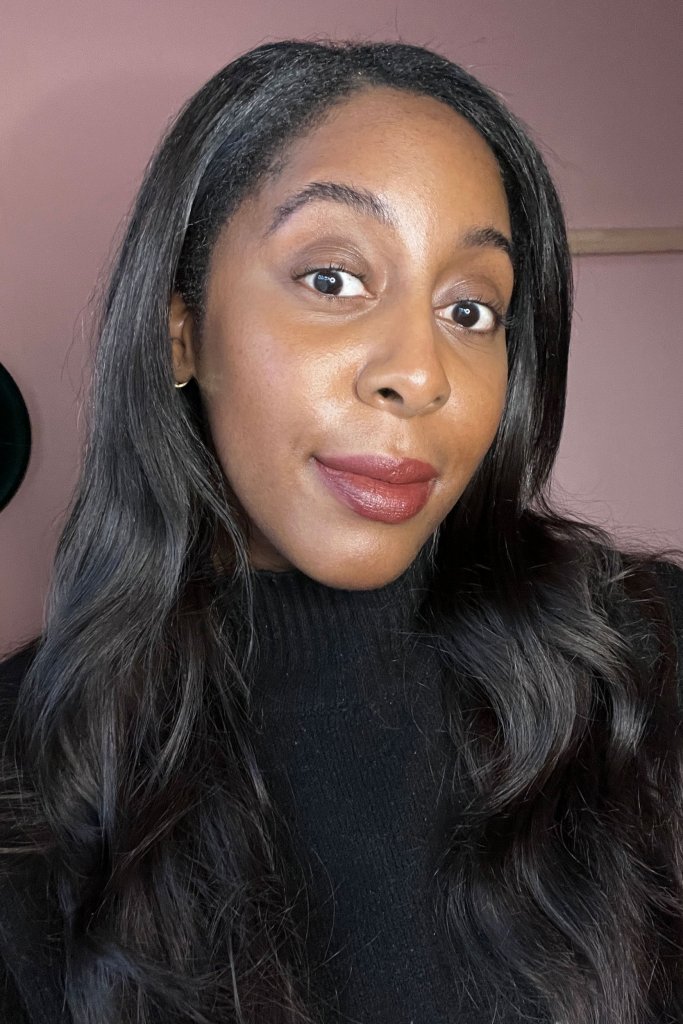 My go-to shade is 'Flaunty Auntie' for a '90s chocolate shade on dark skin but the MVP is the suits-all blue-toned red that doesn't budge.
Best matte lipstick for a velvety finish: Anastasia Beverly Hills Matte Lipstick, £21
I love the way this lipstick can be blotted in for that diffused, kissed-in feel, or swiped on for a bolder look. If you wear it diffused it lasts longer; the colour is subtle, and it blends beautifully.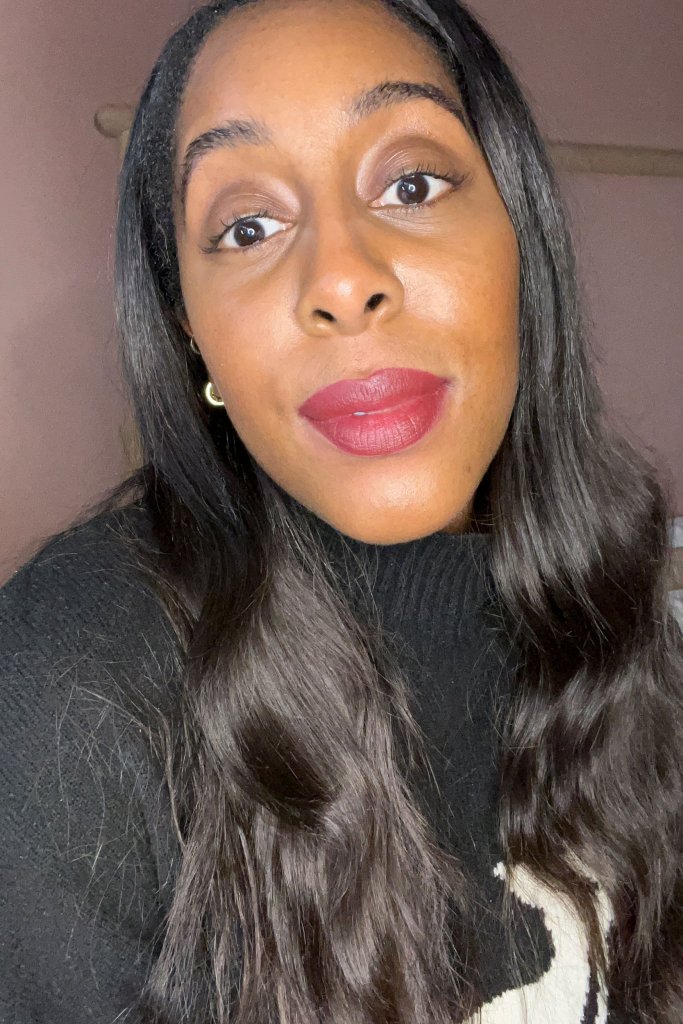 There are 18 shades available, but I find that the deeper shades and brighter colours look the most striking with the velvet textured formula.
For the most long-lasting finish, pair with the Anastasia Beverly Hills Lip Liner, £18, Boots.
Best matte lipstick for a casual finish: Glossier Generation G Lipstick, £14
Cool girl-blotted lips are made easy with Generation G lipsticks. What else could you expect from Glossier, though?
This one is matte and sheer so even the darkest shades just give lips a little tint rather than full-on pigment.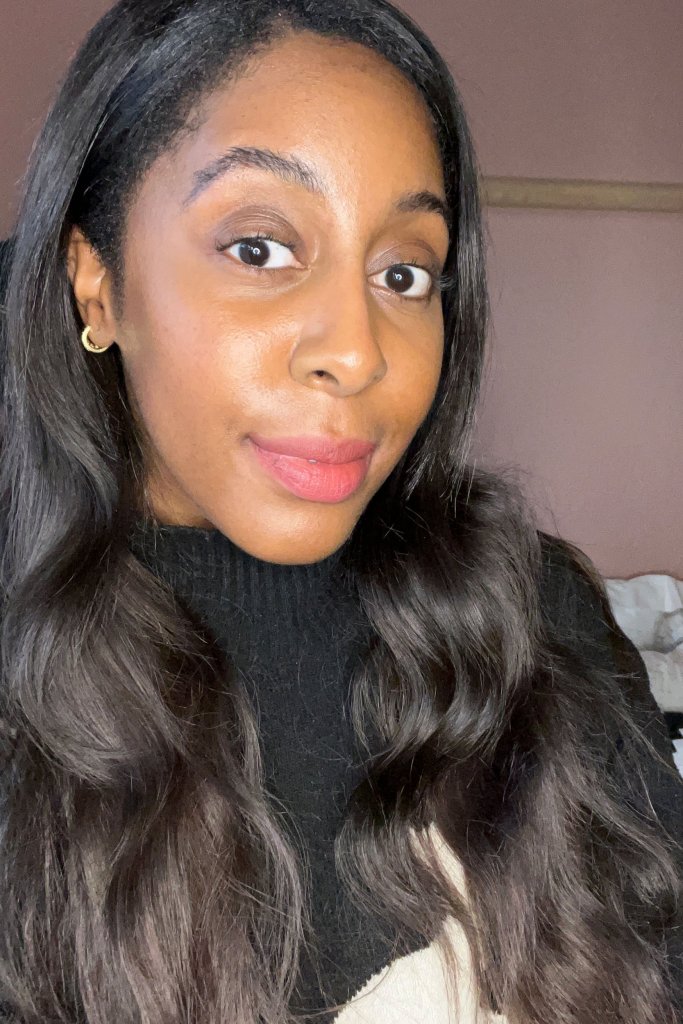 The brand recently released three new shades, too: Fuzz, a light rosy shade, Malt, a creamy brown, and Punch, a fresh pinkish-red.
Best matte lipstick for lasting all night: MAC Matte Lipstick, £14
Perhaps the most iconic matte lipstick in the beauty sphere, if you're looking for a party red that simply will not budge, this is the option for you. MAC Matte Lipsticks are always the ones I tend to recommend for a long-lasting formula that takes a while to wear away.
This is not a creamy formula; it's much more of a stubborn traditional matte, but that's what makes it so hard-wearing.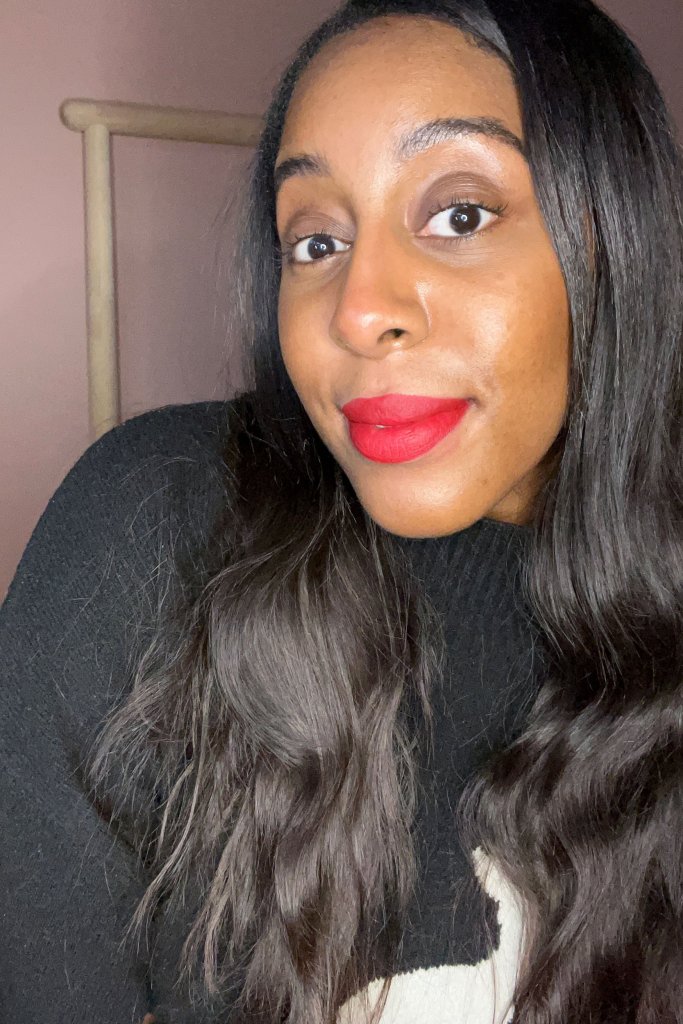 My fave combo? Pair Ruby Woo with MAC's Brick Lip Liner, £18, Look Fantastic, for a striking look that stays put for hours.
Best matte lipstick for an amped-up nude lip: Charlotte Tilbury Matte Revolution Lipstick, £26
Charlotte Tilbury is famed for one Matte Revolution Lipstick in particular: 'Pillow Talk,' a perfect nude for lighter skin tones.
I love 'Walk of No Shame' and 'Pillow Talk Intense,' which is a richer tone for deeper skin. The formula is matte but undeniably creamy, and it doesn't cling to the lips but sits comfortably on top.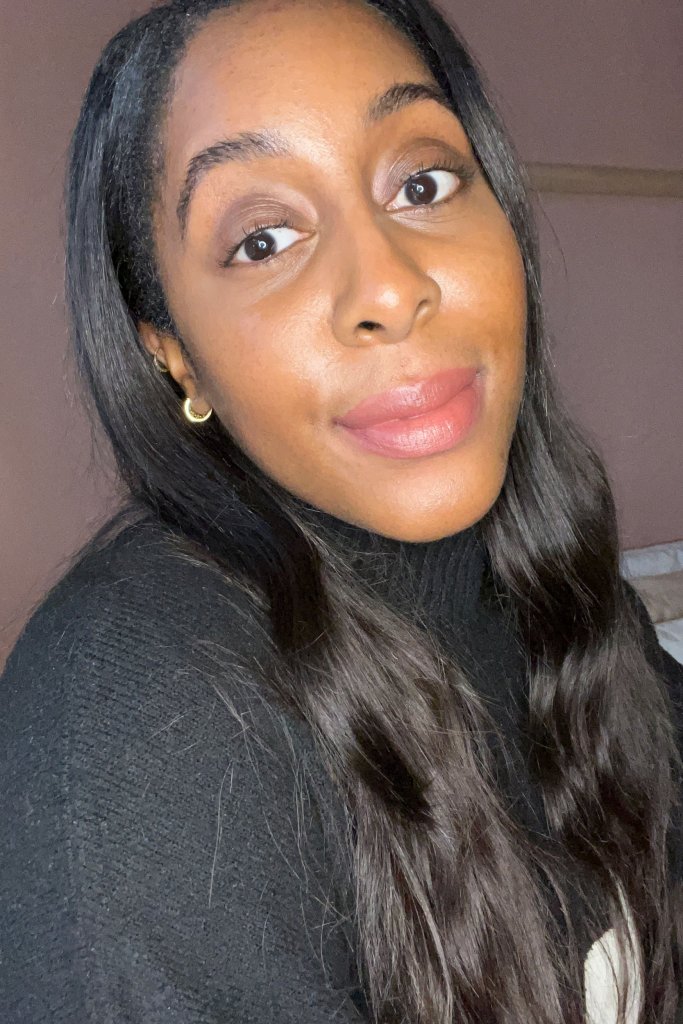 There are 19 shades on offer, from nudes like 'Pillow Talk' to fun colours like 'The Queen': a super-bold reddish pink.