Welcome to our new columnist, Amerley Ollennu and her column: 'The No-BS Beauty Treatment Guide'. In each column, Amerley will take on a trending treatment or hack to determine if it's really worth its salt. First up? She shares her collagen banking hacks, which include the top three collagen-boosting aesthetic treatments.
I'm going to let you into a secret: I've spent most of the last decade terrified of looking older. I'm somewhat ashamed to say that out loud, especially now as it feels like there is finally a collective shift towards the embracing of ageing – a concept that society has denied women for centuries.  
In theory, I understand that to age is a real privilege, that beauty is ageless, and that lines, wrinkles and laxity are part of that natural process. However, as someone who had clear objectives for age milestones (not wise I know), the older I got and the more goals I wasn't able to tick off the list by the age I had hoped, the more I became hell-bent on looking as young as possible (to avoid feeling like time was running out I suppose).
Thankfully over the last few years I've reframed my thoughts on the subject, but not before I put all my expertise as a beauty editor to good use – and paid close attention to my collagen stores.
Collagen is one of the beauty world's biggest buzzwords – and for good reason. Our bodies make this structural protein that acts like scaffolding for the skin and helps give it a youthful appearance – think smooth, plump and luminous skin.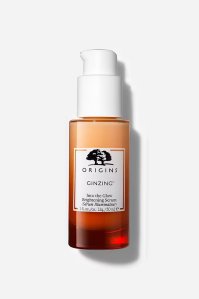 "From the age of 25 we begin to lose collagen at a rate of 1-1.5 per cent per year, and without the stuff our skin loses its tone, and firmness, while pores appear larger, and lines and wrinkles ensue," says one of my favourite aesthetic doctors, Sophie Shotter.  
To add insult to injury, everything from stress, pollution, UV exposure, and even sugar consumption can speed up collagen loss. Thankfully, I discovered there's a prejuventaion protocol I could follow that's particularly beneficial for those in their mid-twenties and thirties, cue collagen banking.  
"This is the process of keeping your collagen 'bank account' topped up proactively, rather than waiting for it to become overdrawn, leading to the development of signs associated with losing this key structural protein," explains Shotter.
Read more on preventative skincare…
From needle treatments and high-tech devices, to protective skincare and ingestibles, I've tried it all. And just like investing your pennies and pounds for the future, you're never too young to start – here are my favourite ways to collagen bank.
Treatments
When it comes to encouraging collagen production, aesthetic treatments can work miracles. But I won't lie to you, they're not all painless, and if you start young you won't necessarily notice a huge difference – because like any investment, prejuvenation is a long game.  
Sofwave
Sofwave for example, a non-invasive ultrasound device, heats the layer of skin where collagen is made. The heat causes a controlled injury that triggers the body's repair mechanisms – one being the production of collagen. It also tightens existing collagen fibres to give the skin a lift – which I noticed most distinctly around my eyes after a treatment. What's great about this device is it works on all skin tones, and you only have to use it once a year or two.
Microneedling
A treatment you do have to repeat for best results, however, is microneedling. This is where very fine, sterile needles are used to puncture the skin to create microscopic channels that also trigger our repair responses. What I love about this treatment, other than the fact that it's one of the most effective and accessible treatments for all skin tones – is that you can take advantage of the microchannels and apply collagen-boosting actives like growth factors, vitamin A, vitamin C, or even an acid peel.
Chemical peels
Initially, I was surprised by the fact that an acid (aka a chemical peel) could not only even out your skin tone, but increase your collagen stores. But Shotter explained that the medical grade TCA (trichloroacetic acid) peel she uses on my skin twice a year not only treats my mild acne scarring and hyperpigmentation, but that this acid has the ability to penetrate beyond the outer most layer of the skin to stimulate fibroblast cells to make more collagen. Yes, my skin does peel for days after but I'm ok with that, because once I've shed like a snake, I'm left with smooth, more even-toned skin that glows. 
Supplements
When it comes to taking supplements of any kind, if you're not in good health and eating a nutrient-rich diet, anything you take will be used to keep your vital organs in good nick, and sadly our skin is not one of them. With that said, I'm a big fan of ingestible skincare when it comes to slowing down collagen loss and upping my stores.
I start my day with the Dirtea Tremella Mushroom Powder, £40, Victoria Health, mixed into my decaf latte. Coined the 'beauty mushroom', tremella is packed with vitamin D, a nutrient with major anti-inflammatory credentials, meaning it stops the breakdown of collagen.
I follow that by popping a Gallinée Skin & Microbiome Supplement, £30, Escentual, because a balanced gut microbiome also helps quell collagen-killing inflammation in the body and I've found this formula helps boost my mood too – they don't call the gut the second brain for nothing.
And while the jury is out regarding the benefits of ingesting collagen, one box of Vida Glow Natural Marine Collagen Sachets, £39, LookFantastic, is sold every four seconds worldwide and I'm a massive fan. It's very likely that it increases collagen levels as it's clinically proven to improve skin firmness, smooth lines and boost hydration levels.
Skincare
Getting your skincare regime right isn't easy – even as a beauty editor I am tempted to add more steps than I need in the pursuit of a smooth, glowing, even toned, spot-free complexion. But, when it comes to collagen banking, the rules are clear – sun protection is key.
UV rays are the skin's biggest agers as they break down collagen stores at a faster rate than normal ageing; this makes a broad-spectrum sunscreen a must.
More is more where SPF is concerned, so the higher the better – think at least SPF30. My current favourites, The Inkey List Dewy Skin Sunscreen SPF 30, £14.99, Cult Beauty, Murad Correct & Protect Broad Spectrum SPF45, £70, LookFantastic, No7 Future Renew Day Cream SPF40, £34.95, Boots, and Byoma Moisturising Gel-Cream SPF30, £14.99, Boots, all include extra skin-perfecting actives, don't leave a cast, work well under makeup and don't make me breakout either.  
Happy collagen banking!