If there's one shade that's earned its status as the hottest hair trend of the past year, it's red. From Kendall Jenner's copper hair debut at Prada's AW22 show to Riley Keough's fiery '70s bangs in Daisy Jones And The Six, the desire for red hues is only heating up. And there's no doubt that scarlet fever is about to sweep this summer with the release of The Little Mermaid and Halle Bailey's gorgeous copper hair as Ariel.
I experimented with a lot of hair colours and styles in my teenage years, while more recently I've stuck to a dark brunette hue and left it at that. But after seeing so many incredible copper hair colours on my FYP page (including Halle's, ofc), I decided it was time to shake things up a bit.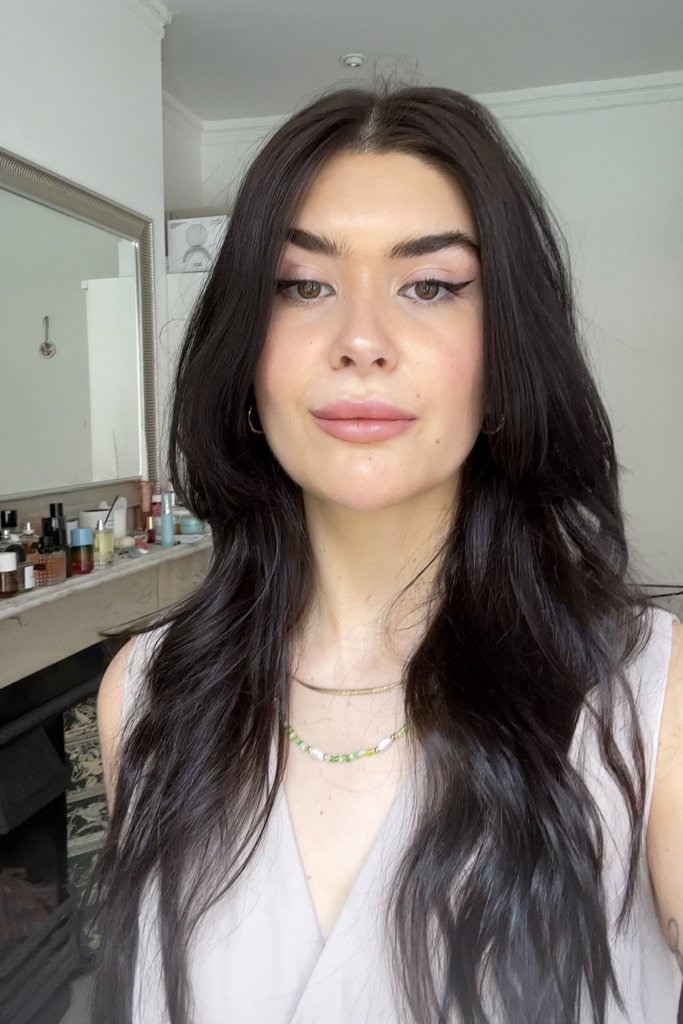 Can you dye dark hair copper?
Having tried my hand at a DIY red box dye circa 2012 (we're talking crimson rather than copper), I knew I didn't want to go down that route again. While I'm adept at dying my own hair at home, I've made a vow to only ever leave my hair in the hands of a professional when it comes to going lighter or anything involving bleach.
So, after doing a bit of research (aka endlessly scrolling for inspo on Tiktok and Instagam), I booked into Nicola Clarke at John Frieda's salon in Soho for their Perfect Red Colour Service, which begins with a consultation to see which shade of red would suit your hair type and skin tone best.
Now, if you're already a natural blonde or have bleached your hair to a lighter shade, achieving a copper hue is going to be a lot simpler; it's likely you'll only need a tint to reach your desired shade. My long, dark hair on the other hand needed some serious work.
I went for a prior consultation armed with a few reference pictures and spoke to the colourist, who advised that due to my hair still having a dark brunette dye throughout, it would be best to lighten my strands through a balayage method and then go over with a red tint.
They did a patch test (to see if I would react to the dye) and took a strand test, which involved cutting off a small piece of my hair and applying bleach to see how much the colour would lift and how healthy it would be.
When I returned for my colour appointment the next week, the strand test had lifted more than the stylist had predicted (meaning the colour was lighter) and it still looked in pretty good shape, so we had the go-ahead to bleach.
Something to consider if you're going from dark to copper: bleach is going to have to be involved to lighten your hair and it might even take multiple sessions to get you to your ideal shade, so you may not come out of your first appointment with your desired colour.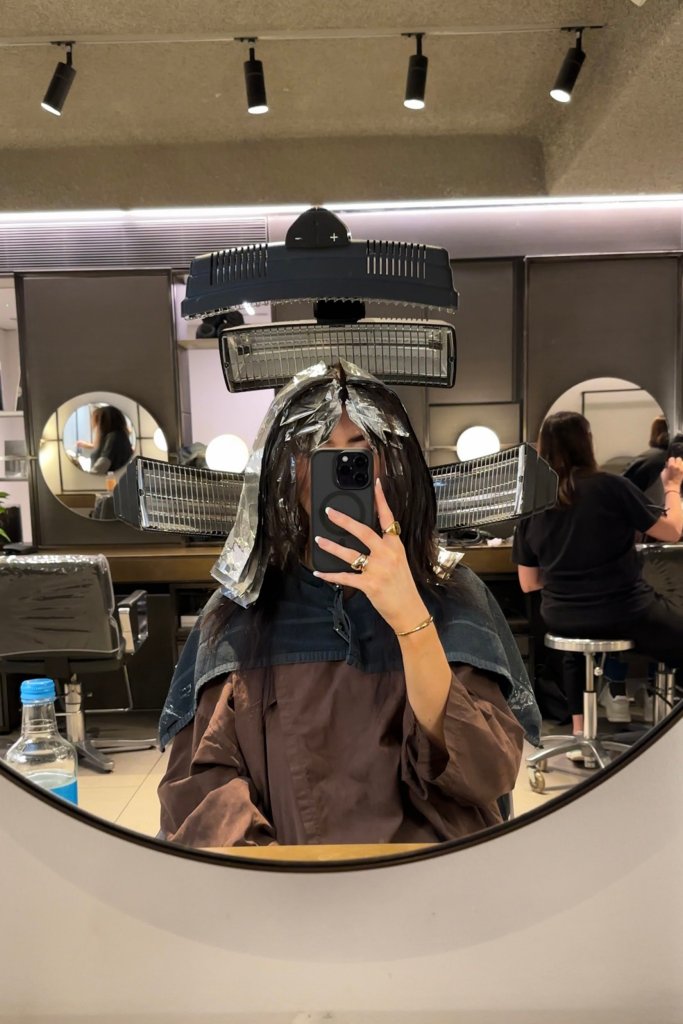 I recommend booking an early appointment (I went for 11am) as the colourist warned me this could be a lengthy process, so be prepared to settle in for the day.
Thankfully, the bleaching process was very smooth; there was no smell, no burning, and my stylist worked quickly through my hair applying the bleach mainly to the front and top of my hair, leaving more brunette throughout the ends. As expected, this was the part of the process which took the longest, but it wasn't at all the unpleasant experience I'd worried about.
After the bleach was washed off, an Olaplex treatment was applied to help reduce the damage. My colourist then applied the copper tint all over and let it sit for a few minutes, which was then washed out, styled, and I was red-y (I had to) for the reveal.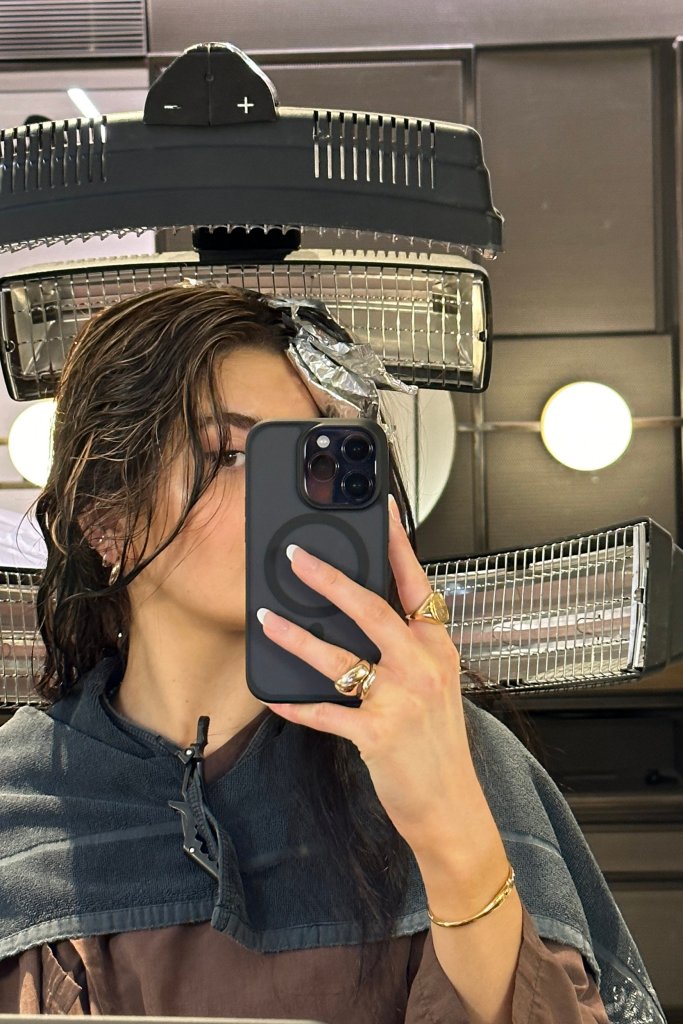 The whole process took around six hours, and the finished result was an overall deep auburn with strands of lighter copper pieces around the crown of my hair mixed with my darker brunette colour towards the bottom. While this wasn't as light as I had initially wanted to go, after my consultation with the stylist it was clear that I would need more bleach to attain a lighter shade (ergo more damage) and so we decided on a more brown-toned copper that blended more seamlessly with my brunette hair.
I loved how the blend of copper hues complemented my skin and if you're thinking of going red, I'd definitely recommend getting a consultation done beforehand to see which colour would work with your hair best; it's a universally flattering shade but nailing down the right red for your individual skin tone is worthwhile so you avoid brassy territory or any shade that could wash you out.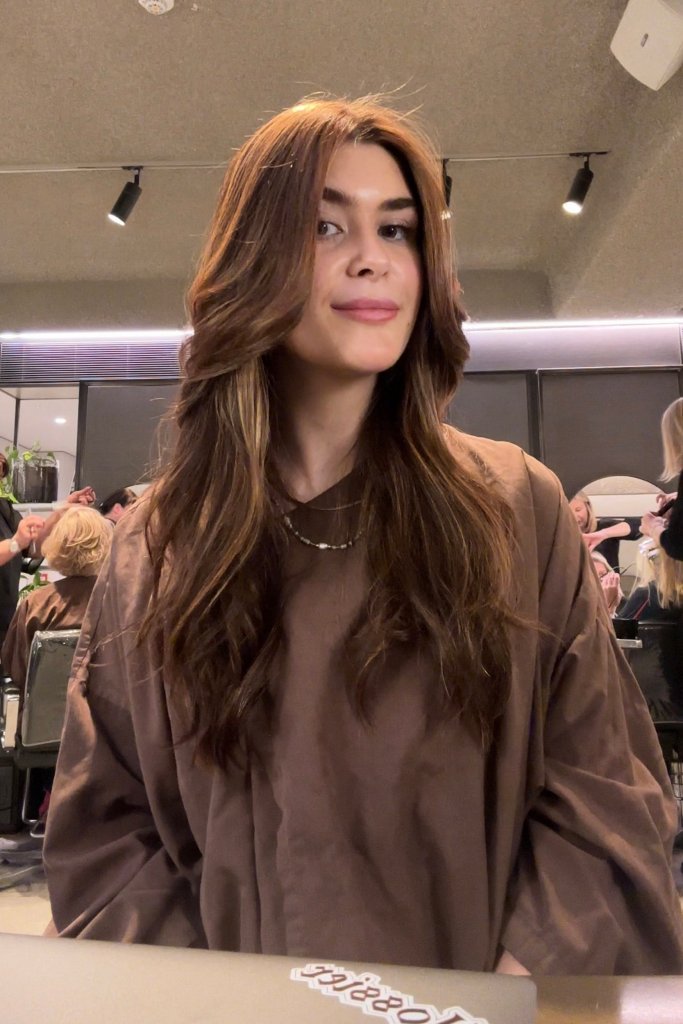 How to maintain copper hair after dying it
Copper and red hair dyes are notoriously quick to come out when you shampoo your hair, as my hair colourist told me during my appointment, so cutting down on your wash days where possible is a must for making your new shade last longer.
Look for shampoos that are formulated to help protect dyed hair and ones that ideally don't contain sulfates (SLS or SLES), parabens and sodium chloride, which are all ingredients that strip the pigment from the hair quicker.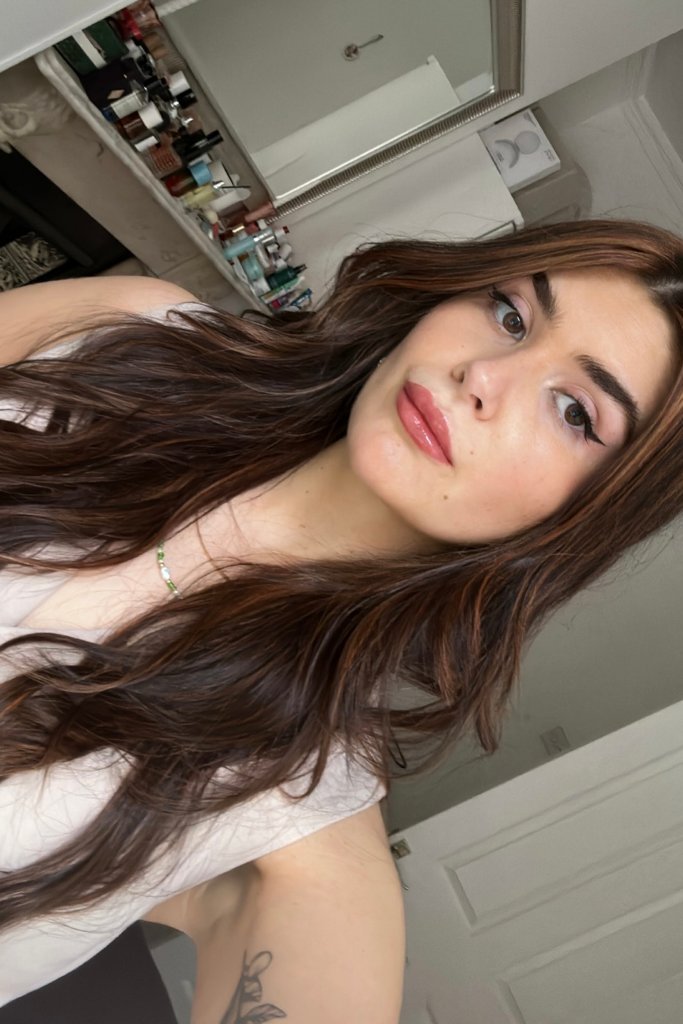 There's no way of bleaching hair without it causing damage to your strands, so using reparative, strengthening and moisturising masks and oils are a must. I've been applying a couple of pumps of L'Oreal Paris Elvive Bond Repair Leave-in Serum, £14.99, Look Fantastic, to the ends of my hair after washing, which leaves it noticeably softer and feeling healthier.
My hair colourist (and almost every other person I've spoken to who has bleached their hair) recommended incorporating Olaplex into my routine, so I've been using the No.5 Bond Maintenance Conditioner, £28, Cult Beauty, and the No.8 Bond Intense Moisture Mask, £28, Olaplex, once a week to repair and deliver some much-needed moisture back into my bleached hair.
Colour depositing masks are also handy to have on standby for when your copper starts to fade: these are a lot quicker and easier to apply than a permanent tint and are great to use in-between colour appointments. I love Moroccanoil's Color Depositing Mask in Copper, £28.95, Sephora, which gives a gorgeous colour payoff and leaves hair feeling soft and conditioned.
For when my hair does need a more permanent copper top-up, I'm going to be reaching for Bleach London's Proper Copper Super Cool Colour, £6.50, Boots. Like I said, I wouldn't risk bleaching my hair at home, but now that it has been lightened, I'm going to see how a home colour fares against the longevity of a salon tint.
You can bet I'll be filming it, so I'll be back to post my verdict in the coming weeks…