What excites me the most about makeup is the variety of products we have to choose from. When you enter a beauty hall, browse TikTok shop or even find yourself distracted on a pharmacy trip, we have SO much choice today. The downside to this is finding the right formulas for your skin type.
As someone who loves talking to women about what they're buying and using, I definitely find that creams are taking pride of place in the average makeup bag.
Tastemakers like Trinny have tapped into this so well by creating stackable cream pots for your entire face. Katie Jane Hughes, the queen of glow, is launching her very own KJH Brand any day now which premiers exclusively with cream highlighters. So how, and when, do powders fit into all of this?
Powders are always going to have a place in my makeup bag and I think there are benefits to both textures. Here's my handy guide to choosing which might work well for you…
Pros of cream makeup:
These sit comfortably over dry, textured skin. Many years ago, the first time I met Nikki Wolff of Nikki Makeup, I asked her how I could make my temperamental skin look as angelic as her signature style. She told me to switch powders for creams where possible, and the rest was history. Luckily for us, she now offers online masterclasses. I cannot emphasise enough, these tutorials are not your average Instagram GRWM. She shares every last trick and tip as she works; whether for yourself or for a gift, this is an investment that will help you become the master of your own makeup.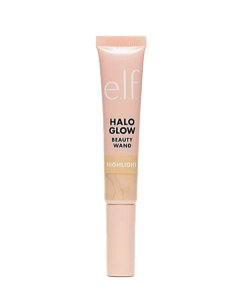 They're easier to adjust throughout the day. No makeup is going to last you all day – we discussed this in my last column, and the idea of all-day-wear is misleading. As the day goes along and your creams naturally start to ease away or maybe move around a little, this is a texture that you can easily adjust and pat back into place with warm fingertips.
Creams are incredibly flattering, in particular for dull skin, tired skin or skin with fine lines. All of these things respond well to moisture, so creams give a softer finish and help to add radiance.
Pros of powder makeup:
They're a reassuring makeup solution for oily skin. Powders are naturally more velvety in finish, so regardless of the coverage you'd like to achieve, they'll help to create a more matte canvas. When I say matte, I don't necessarily mean full coverage and flat. Brands like MAC, bareMinerals and L'Oreal Paris are home to powders that look and feel more natural.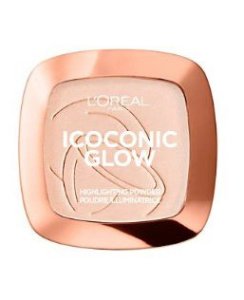 They're good at taking attention away from things you don't want to highlight. Let's say you have a breakout, for example. Anything luminous (like a radiant cream) will potentially highlight those things somewhat when the light hits. Powders won't reflect the light so much, so they're great at disguising blemishes. Translucent powder is also a great immediate fix for any areas where the face has become sweaty, like the T-zone or the natural creases from your nose to your mouth.
When photographed, they create a flawless finish. With the right powder, pores can appear diffused (albeit temporarily), skin looks more airbrushed and photographs look more seamless. Though I love a creamy, glowy base, if I'm going to a wedding or special occasion I will usually opt to set my makeup with powders like a setting powder and bronzing powder, just to add that extra veil of polish.
Product-wise, Laura Mercier's powder blusher in Watermelon is one of my favourite products of all time. This is a silky pink blush with a touch of iridescence to it, and gives more glow than any oil, cream or luminizer elsewhere in my kit.
However you like to wear your makeup, one golden rule will tie everything together: start with your creams and finish with your powders. This will make things easy to apply and lock them into place.