If you're invested in haircare and love styling your hair, then you're probably familiar with Dyson products (and their boujee price tags). Until recently, I've been happily plodding along with my very old Remington hairdryer and trusty ghd straighteners. But after deciding that I need to up my haircare game since having my hair bleached regularly (I get balayage every four months), I saved up for the viral Dyson Airwrap. I've been using it for about a year now and it's drastically changed my life for the better.
When it comes to straightening my hair however, I've never branched out, away from ghds, which cost me between £175-£209. As good as ghds are, I thought it was about time to see what all the fuss was over the Dyson Corrale, and if I'm honest, I had high hopes after using the Airwrap.
But at a cool £400, (double the price of my ghds), is it really worth jumping ship?
Dyson Corrale: my verdict
Price: PRP £399
Benefits: Straightens after one glide, leaves hair glossy, soft and frizz free. Cordless for styling on the go.
Colours: Various colours including fuchsia, copper, Prussian blue and red.
What's unique about the Dyson Corrale?
As it currently stands, the Corrale is the most awarded hair straightener, and after trying it out, it's easy to see why.
Firstly, it's cordless, which I prefer, as it means being able to use it pretty much everywhere. However, there are plenty of other straighteners which are cordless too, but that don't cost as much.
The difference is, the Corrale delivers up to 30 minutes of styling with the thermal performance of a corded hair straightener, meaning the quality isn't lost just because it's cordless.
It also fully charges in about 70 minutes, but I tend to keep mine on charge before it runs out as it has a hybrid charging mode.
Most importantly, Dyson prides itself on precision styling, explaining that its straightener has manganese copper alloy plates, which are the width of a human hair. This ensures enhanced styling with less heat.
The plates also flex to gather hair neatly together; this flexibility makes it easier to curl your hair compared to other straighteners.
When setting it to the degree of heat you want, you can choose between three different temperatures. Its heating system also has an integrated sensor which regulates the temperature of the plates, meaning you can never exceed your chosen temperature.
The one feature everyone will no doubt love (especially those of you who panic that the straighteners are still on when you've left the house) is that the tool switches itself off after ten minutes of not being used. This safety feature is the dream, IMO.
The hardware is also quite thick which means it won't damage easily if you drop it when getting ready in a rush (story of my life).
The Dyson Corrale vs ghd Max Hair Straightener
In order to see the difference after using the Dyson Corrale, I decided to compare the results against my ghds.
Before straightening with the Corrale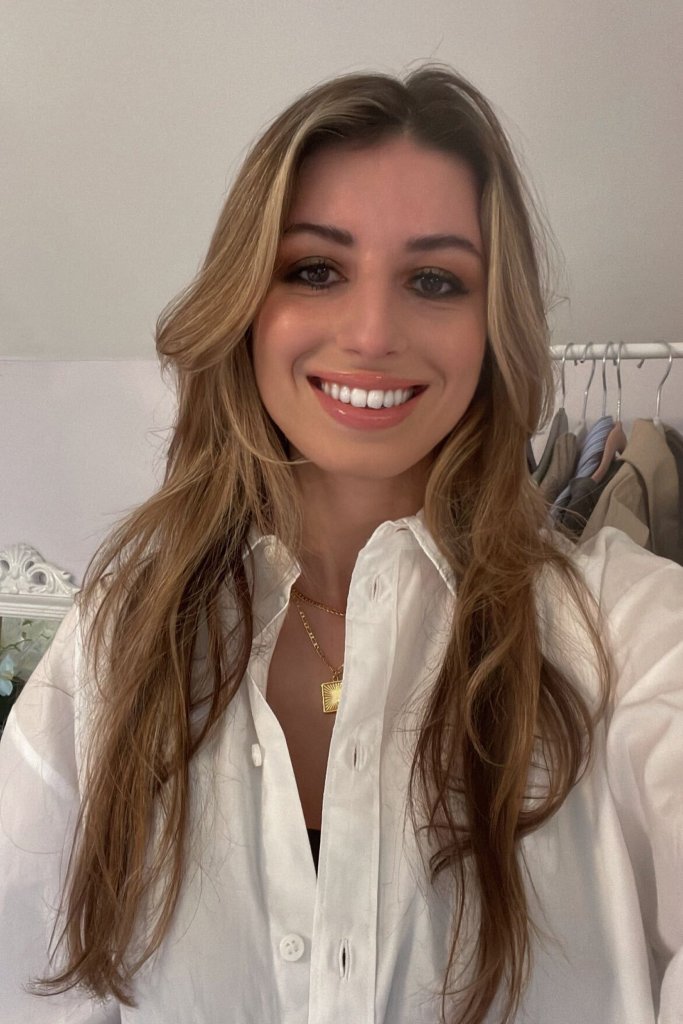 After straightening with the Corrale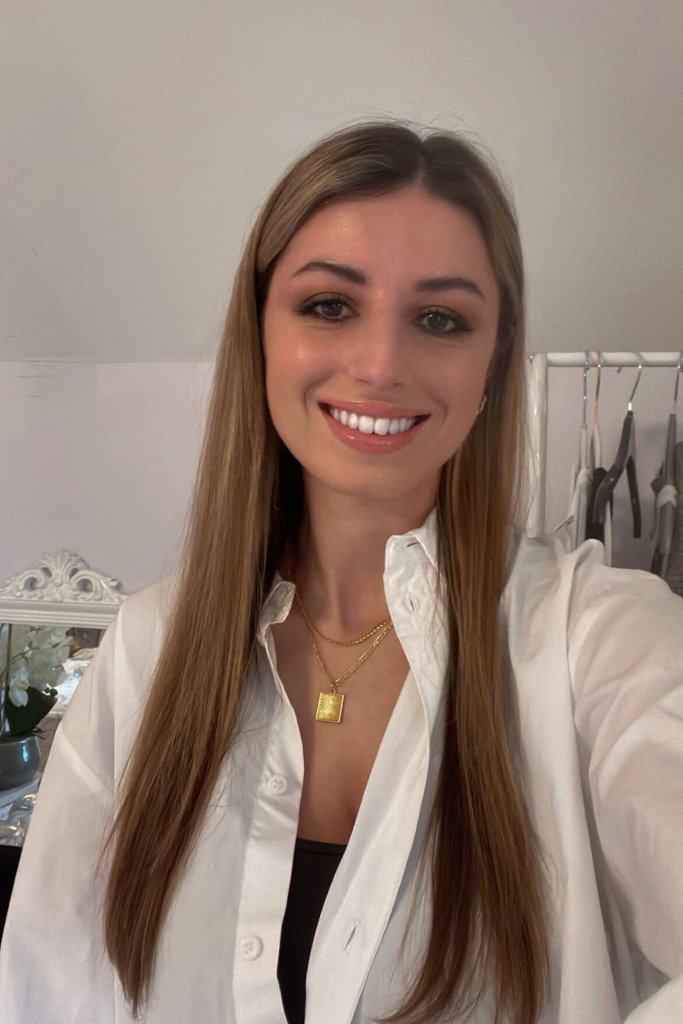 To get from the first picture to the second, I only straightened each section once. And although this was on freshly washed hair, it looks much glossier than before and most of the frizz has also gone.
Before Straightening with ghds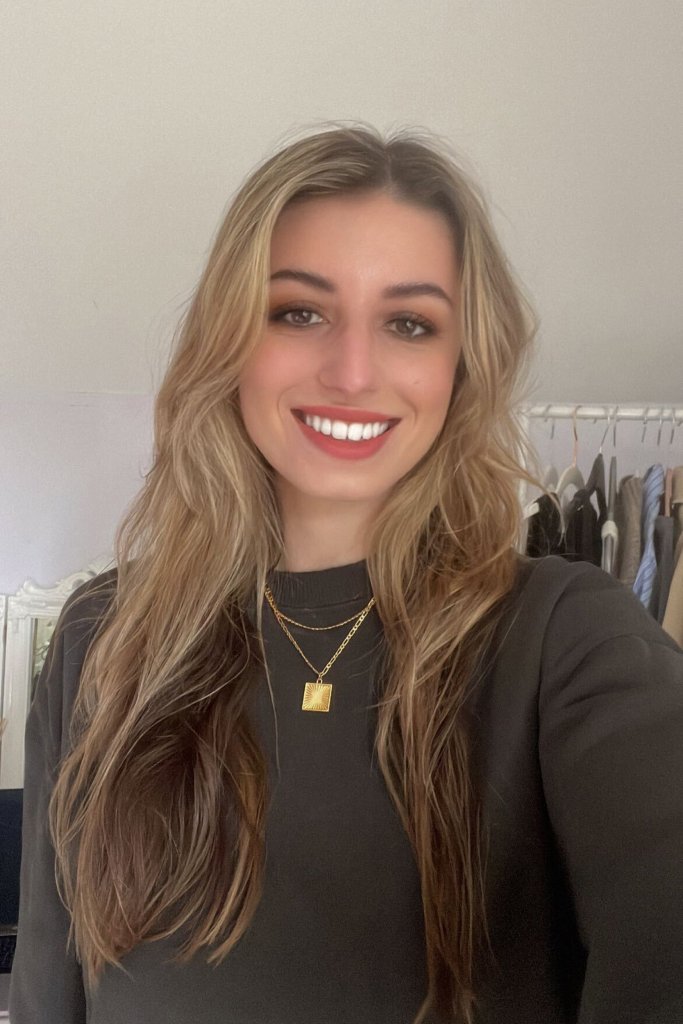 After Straightening with ghds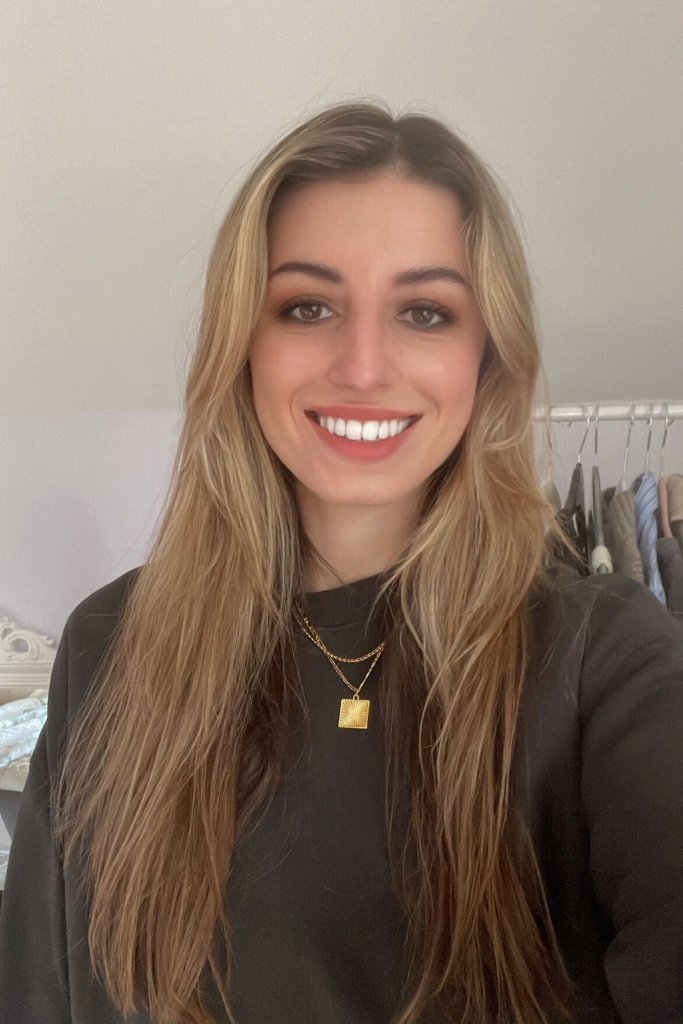 I used the ghd Max Hair Straightener here, which has a wide plate and is much easier to use than the thinner models. It's also a lot lighter than the Dyson Corrale and created a glossy finish too.
The main difference however is that the Corrale gets the hair straighter faster (after going over it just once, it was pretty much dead straight) whereas with ghds you have go over the hair a few times (this is also a one-time over). There was also less frizz with the Corrale, and instead of having three different heat settings, the ghds only have one on and off button.
Drawbacks of the Dyson Corrale
Although I've been singing its praises, there are pros and cons to everything, and that also applies to the Corrale. When I first picked it up at the Dyson Beauty Lab in Oxford Street (I recommend booking in for a styling session so that you can try before you buy), my immediate reaction was how heavy it felt. To be completely honest, I usually have a bit of an arm ache after doing a full head of styling, but you do get used to it over time.
Due to the chunky design of the Corrale, it can also sometimes be hard to get your hair in-between the plates, especially baby hair and if you have bangs or a fringe.
Another con is the battery life. For me, if the straightener is fully charged, it only lasts one styling session, and I have quite straight hair to begin with. This means having to always remember to charge it to the max. There have been times when I've needed a quick alternative, and that's when I turn to my ghds. Those with waves or curls may find the battery life to be an issue, as one charge might not stretch to a whole head of styling.
Is the Dyson Corrale worth it?
After taking everything into consideration, I've come to the conclusion that if you style (and more specifically, straighten) your hair a lot, the Corrale is definitely worth it.
Although it's £400, think of it as a one-time purchase that will benefit your hair for years to come. I'm fully converted and will never look back now.
However, if you're on a budget and don't style your hair daily, ghds are a much better option to save money.