As a beauty journo, a massive perk of the job is getting my hands on new and exciting skincare, makeup, haircare and fragrance launches — my new chest of drawers is now a dedicated beauty filing cabinet. Come to think of it, I'm pretty sure it's the reason my mates have started coming over more…
Another fun perk is connecting with different beauty brands and PRs, whether that be at a launch event, or over a coffee and avo on toast — if I'm feeling extra adventurous, I'll add a poached egg or two. It was at such a breakfast meeting, after covering a lot of non-work related ground first (the journalist in me will attempt to uncover a full life story within the hour) we made our way through a selection of new launches. It was at this moment I first discovered the Essence Cosmetics Baby Got Bronze stick.  
I haven't used the brand since I was at university and picked up a Lash Princess Mascara at Wilko. One is actually sold around the world every four seconds and many beauty editors and influencers still rave about it.
Founded in 2001 and launched into the UK in 2013, the brand was born to challenge the idea that for beauty products to actually work, they need to come with a hefty price tag. Just take the new bronzing stick for example, which could be yours for only £3. Yes, you read that right.
Essence Baby Got Bronze Stick: my verdict
Price: RRP £3 
Areas to apply: To define the cheekbones, across the nose & forehead where the sun would hit
Benefits: Easy to use, creamy formula, super affordable
Colours: Three: Cinnamon Spice, Moon Dust & Mocha Me Crazy
A quick internet stalk and I'm impressed to see Essence Cosmetics has racked up a whopping 2.8M followers on Instagram and 2.1M followers on Tik Tok, showing 21 years on, it's very much still got it going on. Taking all the above into consideration, I was keen to take the bronzing stick home and give it a go. I don't really know what I was expecting from a £3 product, but to say I've been blown away is an understatement — I now use it every single day.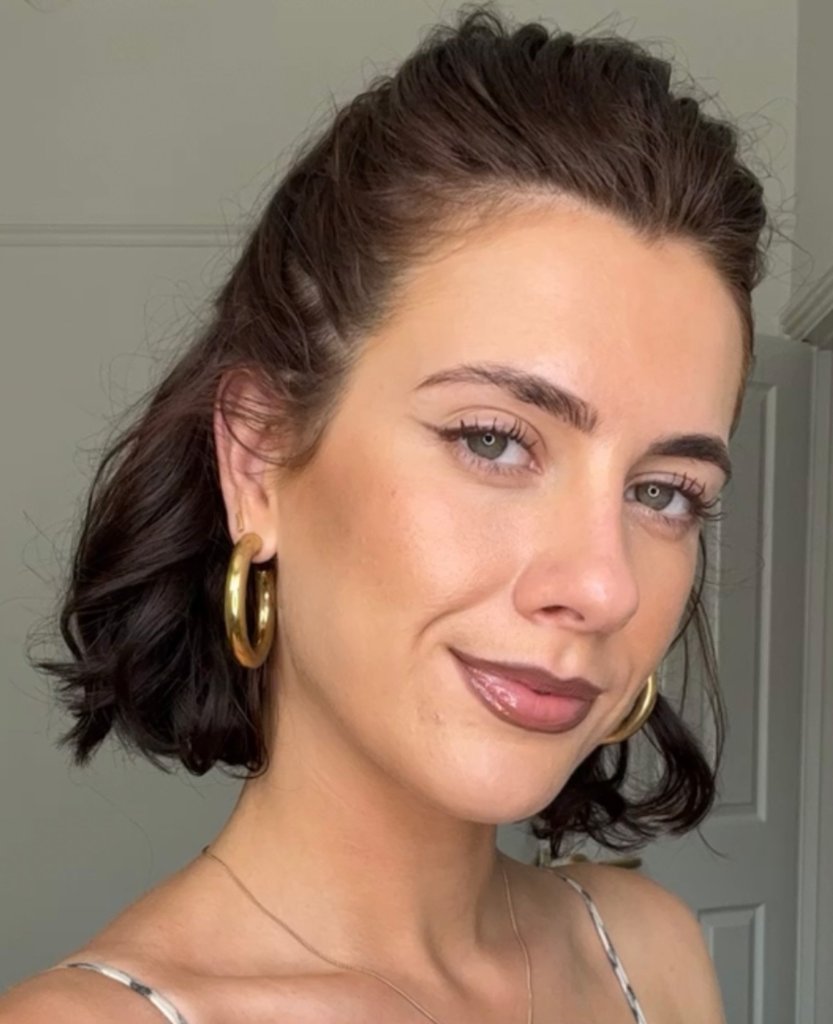 Available in three shades, the creamy bronzer effortlessly blends into the skin with either a brush or beauty blender and stays put all day-after a day of events followed by a long slog on the tube in the summer heat, it literally doesn't budge. I've never been one for full on contour, so I just use it to subtly sculpt my cheekbones.
Although it's small, I've found a little goes a very long way and it also makes it an ideal choice for when you only have hand luggage. The product also has the faintest smell of watermelon, which reminds me of Harry Styles and I'm only seeing that as an absolutely excellent thing. You get the gist: for me this bronzer is an absolute no brainer. Did I mention it's £3?!
My only qualm is how challenging the product can be to get hold of; you can buy it in store at Wilko, but it does sell out online fairly quickly. The full shade range isn't always on offer either. If you have friends in the States or are visiting, you can also pick it up out there online, and it's worth checking out smaller, indie retailers (that are still legit) over here, too.
For obvious reasons, I wanted to put more products from Essence Cosmetics to the test. Find below the products from the brand I'd urge you to get your hands on, stat.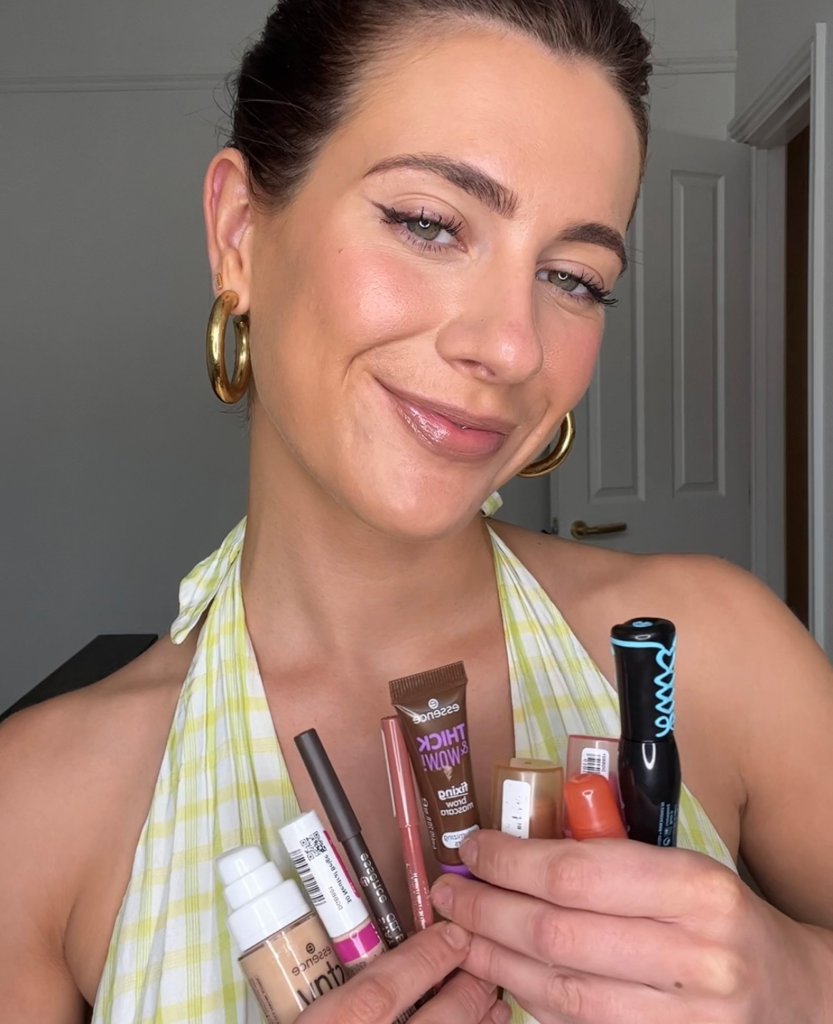 Essence Lash Princess False Lash Effect Mascara Waterproof Black, £3.29
The waterproof version of the cult-favourite mascara. It's clump-free, doesn't smudge, makes your lashes look insanely long and is a great pick to take on your hols.
Essence Stay & Play Gel Eyeliner, £2.29
I recently switched from black liquid eyeliner to kohl brown, and I'll never look back. I now have a 10-strong collection of liners, and this is easily in my top three. I set the highly-pigmented formula with a bit of powder and it stays put all day, even in the sweltering heat.
Essence Stay All Day 16h Longlasting Foundation, £3.79
Slightly heavier coverage than I'd usually go for but works really well on my oily skin as it manages to keep the shine down. I've found it to be a great option for a night out, as it's really long lasting.
Essence Stay All Day 14H Long-Lasting Concealer, £2.80
I love this creamy, non-drying formula, which works to cover any blemishes and redness as well as to conceal the under eyes.
Essence Thick & Wow Brow Fixing Mascara, £3.49
Makes light work of fluffing up the brows while coating them in natural colour – I take this everywhere with me. 
Essence Soft & Precise Lip Pencil, 95p
Another product I have in abundance? Brown-toned lip liners. I use shade 'Legendary' with the Juicy Bomb Shine Lip Gloss to get that coveted Hailey Bieber look.
Essence Juicy Bomb Shiny Lip Gloss, £1.30
You can never have too many lip glosses and this one works well paired with a lip liner, lipstick or on its own. You best believe I now have one in every shade.