I have a confession: I'm obsessed with French pedicures. Yep, the old school '90s style that was once the definition of trendy is still my all-time favourite design; the millennial in me just can't give it up (and trust me, I've tried).
It all started after a visit to a classic LA nail salon (where my dad was living at the time) when I was about 8-years-old.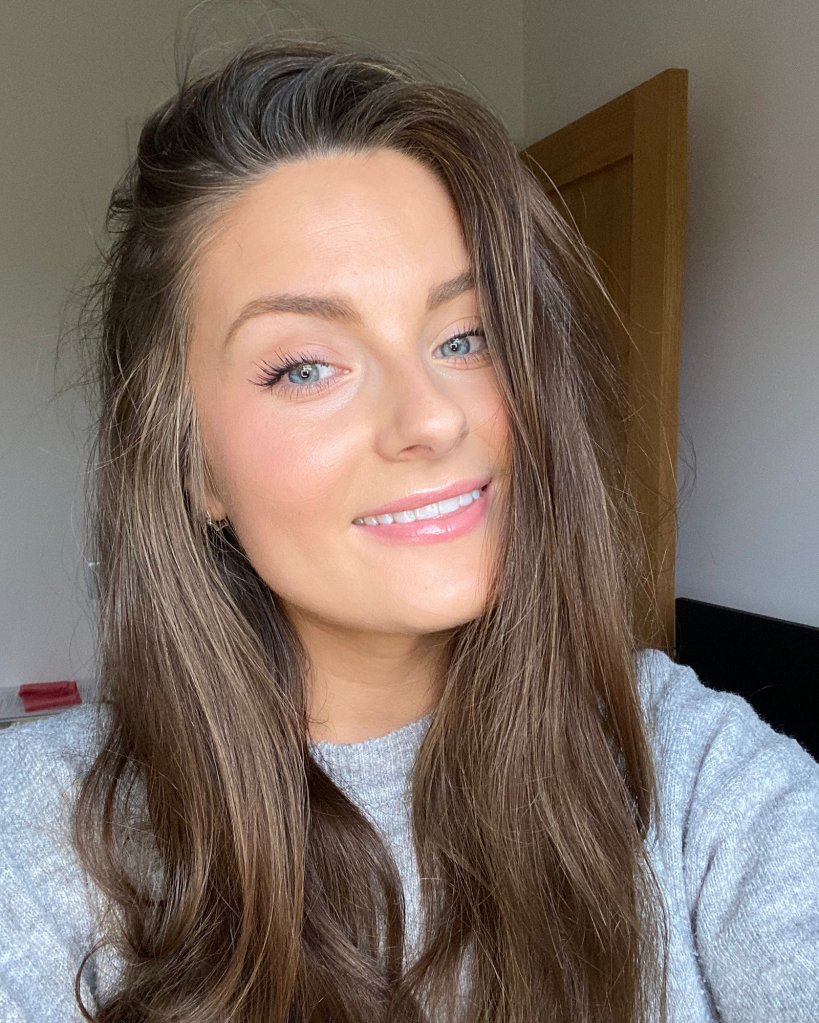 Back then, nail art in the mainstream didn't exist as we know it today. I was presented with a small variety of flicks and flowers in a handful of shades, and the classic French manicure and pedicure to choose from. With the most grown up option being the latter, that's what I went for.
Just tall enough to climb into the pedicure chair, I watched the nail technician intently as she painted my tiny toes, and I still remember to this day how grown up those pearly-white tips made me feel. That was when my love affair for all things nails began.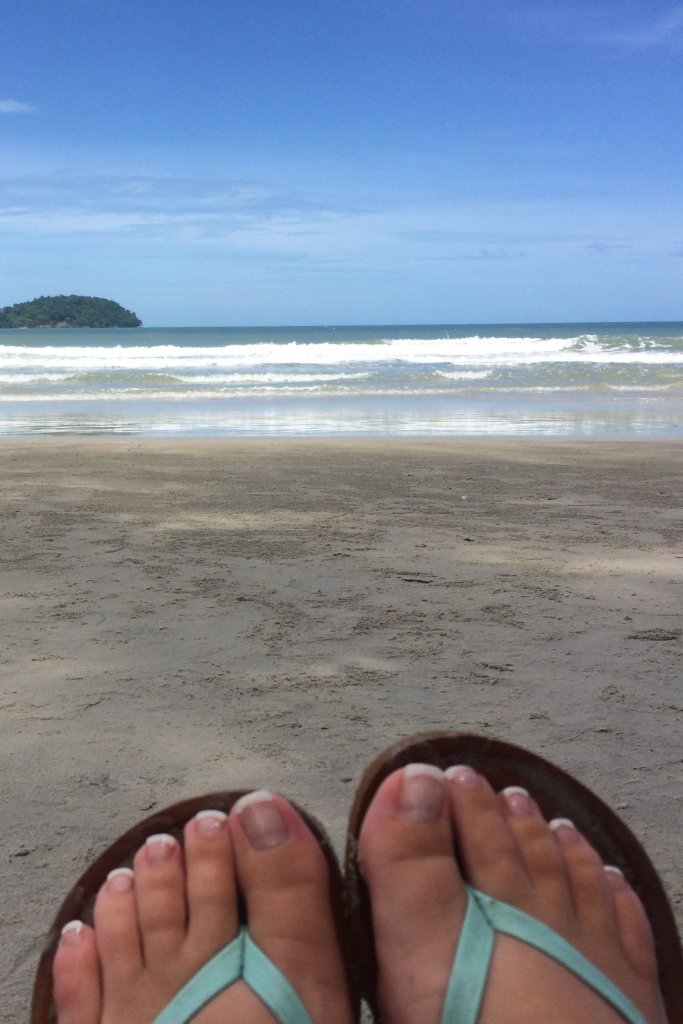 Why I'll always get a French pedicure
Some 20 years later, you'll never find me without immaculately exfoliated feet and polished toes; whether done at home or in a salon.
But why a French design? Mostly because it feels clean, fresh and goes with every open toe shoe I own. I've dabbled in bright white hues, which I also like, but I always find myself going back to my trusty classic.
It's no secret that over the past few years, we've collectively had little control over many aspects of our lives. Although small in the grand scheme of life, knowing that no matter what, my fingers and toes will be perfectly polished has made me feel somewhat in control of something. And I can't deny that even as a 20-something woman, it still makes me feel grown up.
Oh, and not to mention, choosing the exact same design saves the stress of trying to pick a new shade every salon visit.
Is the French pedicure entering a resurgence?
Although I've been teased for my noughties-inspired choice many, many times, it is a trend I slowly (and smugly) see coming back.
With the likes of minimalist manicurists Harriet Westmoreland and Julia Diogo dominating social media, a desire for simplistic yet immaculate nails has never been greater.
Their influence has almost every nail lover returning to the French manicure again, or at least giving it another shot. And (much to my delight) people are now falling back in love with the classic pedi design, too. With Lizzo sporting the look last summer, I predict we'll be seeing plenty more celebrities hopping on the nostalgic trend.
My favourite salons for a French pedicure
After recently moving out of London to South Oxfordshire, my search for my new favourite salon quickly began. I was on the hunt for two salons: one that was cheap and cheerful for those quick trips, and another that was a little more on the luxe end — but still affordable.
When I'm feeling in the mood to treat myself, I go to the 1893 Spa at The Springs in Wallingford, which gives me a perfect Jessica pedi with all of the bells and whistles (we're talking exfoliation, thorough cuticle care, foot mask, massage — the works). If I just want to nip in for a quick removal and repaint, I visit a local salon based in a supermarket concession.
When I am in London, I love to visit EC2 and if I'm feeling fancy, I take a trip to Townhouse or Dryby.
My tips for a perfect at-home French pedicure
I don't always visit a salon though, because either I can't be bothered to take a trip out or I simply can't afford to. I like to use gels at home to get a really high shine but if you don't have a gel system, I rate the CND Vinylux Gel Effect Top Coat, £11.95, LookFantastic, and Seche Vite Fast Dry Top Coat, £9, Boots, to get a similar effect.
As for shades, I swear by CND Negligee, £11.95, LookFantastic, and Ballerina, £25, Chanel, for the pinks, and Funny Bunny, £15.50, OPI, and Enriched Nail Lacquer in Blank Canvas, £9, Cienna Rose, for white tip hues.
When it comes to the design I won't lie, it's not that easy to paint your own toes. The good news is, they don't have to be perfect by any means, and I've got an easy cheat if you're not confident enough to paint a thin tip.
I recommend getting a thin nail art brush (you can get these on Amazon) and carefully (there's no rush!) paint a thin white line on the tips of your nails. If you feel like that's too tricky, you can apply your white paint line imperfectly and then use nail polish remover on a thicker nail art brush to clean up any mess.
If you're not quite ready to go full '90s with your toes just yet, I recommend trying a white and pink ombré design. This is where a sponge is used to carefully blur the blunt edge of the two shades to create a diffused French tip effect.
To do this, all you'll need is your chosen nail polishes and a cheap angled makeup sponge. Once you've painted your pink base coat, paint your white shade onto the sponge and carefully dab it on the tip of your nail.
After this has dried, paint your white shade onto the sponge again, adding your pink base shade to the sponge below your white line, and dab onto your nail. You may need to repeat this step to get good coverage, but you should start to see the ombré effect come together. The design will fully soften once you've applied your high-shine top coat.
To keep my feet in tip top shape and ready for my pedi, I also moisturise them every single night. I know it seems excessive but it's now become part of my nighttime routine.
My go-to products are Caudalie Vinotherapist Foot Cream, £12.50, Cult Beauty, and Flexitol Intensely Nourishing Foot Cream, £6.19, Boots, because they both sink in almost instantly. I also apply the best cuticle oil of all time: Famous Names Nail Treatment Dadi Oil, £13.80, Amazon.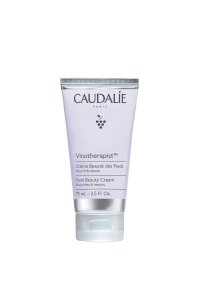 With the resurgence of all things '90s in beauty and fashion right now, I've never been happier with my frosty-tipped toes — whether you think they're a bit old school or not!
I don't see myself giving up the French pedicure anytime soon; I'll be wearing the nostalgic design with pride for the foreseeable, and I predict I'll be seeing you with it soon, too.