Full transparency: here on the Eliza team, we're big Glossier fans. Huge. I have bought every single product from the brand since it launched in the UK in 2017, spending more of my student finance on it than I probably should have, and have been to both London store openings and gone to visit the NY Glossier too. So as you can probably guess, the news of a the latest Glossier launch, G Suit, sent us slightly feral. 
Glossier's lip products have, IMO, become its most iconic range. It's a hard point to argue when the brand launched with the Glossier Balms as one of its first products (which were recently reformulated and sent the internet into a spiral), and not long after become one of the most coveted brands in the beauty space.
Glossier was quite literally on the lips of everyone who was anyone, from its mirror-sheen Lip Glosses to its Generation G lipsticks.
Glossier's makeup, like its skincare, is designed in the 'your skin but better' vein, delivering a no makeup makeup finish that errs on the natural side. This is where its newest launch, G Suit, was quite the departure from the rest of the brand's lip products. In the press release, G Suit promised luxe pigments in an opaque finish, a bold statement from a brand whose normal vibe has always been barely-there balms and tints. We couldn't wait to try them. 
Below, find out what team beauty thought when we tried out the new Glossier G Suit Lipsticks 
Glossier G Suit
Price: £18
Finish: Creamy demi-matte
Ingredients: Shea butter, rose wax silica, black raspberry seed oil, orchid complex
Hannah Thompson – Beauty Content Creator
On first thoughts, the packaging of these reminded me of OG Glossier, with that signature glossy millennial pink tube. I've not had the best luck with liquid cream-matte lipsticks, but this formula pleasantly surprised me. The doe-foot applicator was small and pointed, which is exactly what you need for precision when applying a cream liquid lipstick.
The pigment is truly opaque; one swipe and you get instant colour payoff, meaning you only have to go over your lips once to get the full effect. The feel of the formula is buttery and soft, and although it dries to a demi-matte, it dries down to a comfortable and flexible finish. Although this means it will transfer slightly more than other full-matte liquid lipsticks I've tried, I prefer the G Suits in this sense as I hate my lips feeling like a flaky pastry thanks to a drying matte formula.
The colour range is gorgeous too, with my vampy heart being immediately stolen by the reds and darker hues. 'Drive', a rich cocoa shade with a hint of mauve is truly striking, while 'Shift' is described as a burgundy but on my lips was a beautiful crimson. 'Lane' was another one of my favourites, a lighter neutral brown with a hint of mauve that was super wearable for everyday.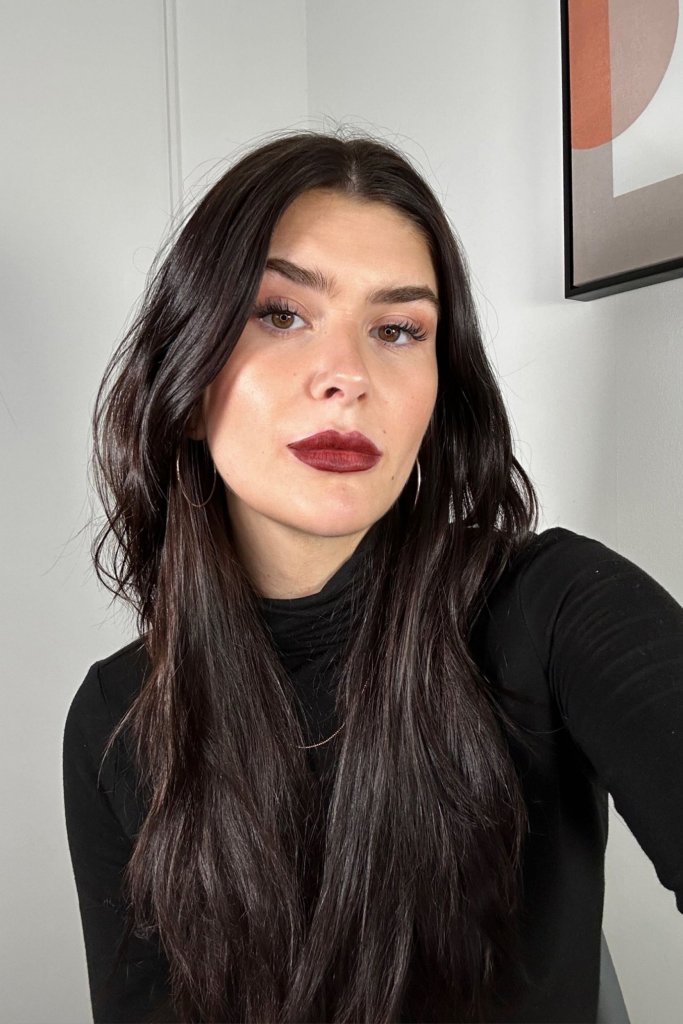 Overall, I think these lipsticks are as close as I'll ever get to adding a liquid matte lipstick into my daily lip product rotation. They're as comfortable as you could possibly ask for when it comes to a demi-matte finish and my lips still felt moisturised after I'd removed it. Check my bag and you'll be finding a few of these taking pride of place.
Rebecca Fearn – Beauty Editor
Liquid lipsticks will never not remind me of that Kylie Jenner era. But here Glossier are, making them chic and fresh for the modern millennial wearer. I was hesitant with these, as captain of the dry lip club (join me over here with the best ever lip balms), even the words 'demi-matte' are enough to send me into a case of the hives.
However, I do love the finish of these; the colour pigment is incredible as Hannah says, and one swipe of any shade does the trick, meaning you don't have to spend valuable time layering them on. They really pack an impactful punch, making them excellently placed for festival and wedding season.
A word on the formula: I have to be honest and say if you have super-dry lips like me, G Suit may not be your go-to Glossier lip product; others like Ultralip and Generation G are perhaps better suited. However, if you love that bold, pigmented look, these certainly can work with a little lip prep beforehand; just reach for the lip exfoliator and a thick layer of a lip sleeping mask.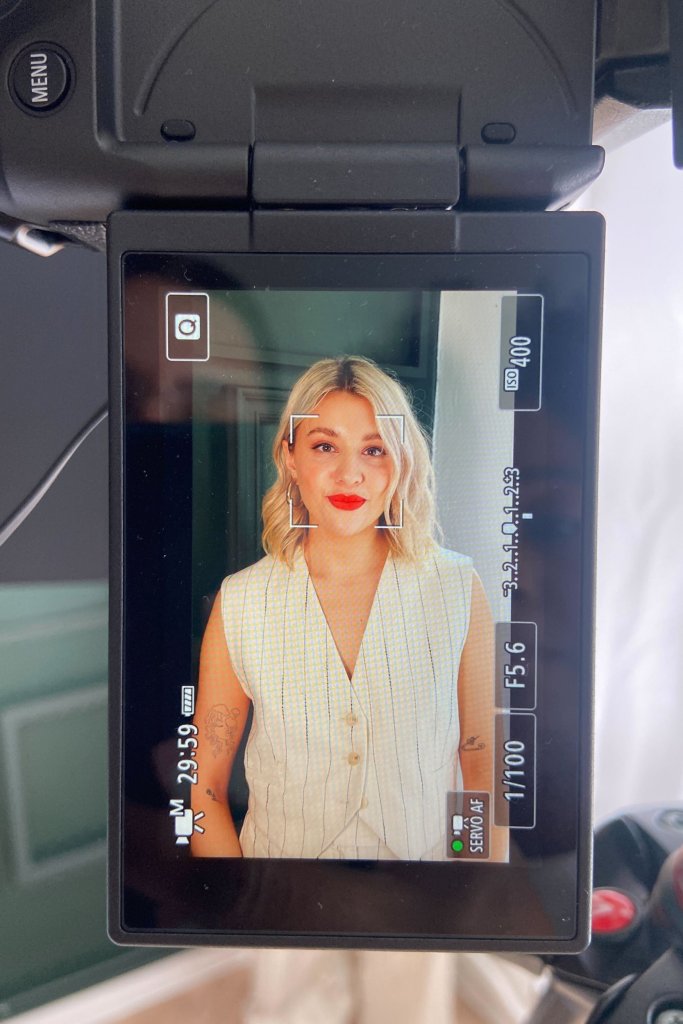 As Hannah explained, the best thing about these is the shade range. My two go-to colours in general are a nudey-pink and an orange-toned, bright red; both of which suit my skin tone best, I think. The collection has both in the form of 'Curve' and 'Strike' respectively. I also found my ultimate Barbiecore pink in 'Pilot', which I think would suit everybody.