Spooky season is nearly upon us and whether you're heading out out for Halloween or simply practising your makeup glam for the 'gram, I've got you covered.  
For those among us who can't quite commit to investing in a full-on costume (cost of living and all), makeup is always the answer.
From glam gothic looks to well-designed characters, if you're looking for Halloween makeup inspiration – you've come to the right place.
I've rounded up some of the best Halloween makeup ideas for 2023 to give you all the inspo this October 31. Not only that, but I've selected some of the coolest products around to help you achieve each and every look.
Mermazing
You can't help but be utterly transfixed by this otherworldly mermaid look. Not only is this an absolute joy to look at, but the process of applying this makeup is super fun and doesn't require perfection or precision.
To achieve this look, grab a mix of duochrome and iridescent pigments and eyeshadows, like the r.e.m beauty Midnight Shadows Lustrous Liquid Eyeshadows, £15, Sephora, and Peaches & Cream Fantasy Loose Eyeshadow Pigment, £6.95, Fabulous Makeup, and get creative with layering them, focusing around the eyes and cheeks. Press these pigments into your lips and top off with a glossy, shimmering lip gloss for a multidimensional finish.
For the glistening wet-look hair, mix some iridescent pigment with a clear hair gel and use it to style and shape to your desired finish.
Pennywise
Dark Angel
Find your mascara always runs down your face by the end of the evening? Well, not only does this makeup look incredible, but it solves that problem too. Start with your base, buffing in a generous amount of blusher for a flushed effect.
Then get messy with an eyeliner pencil such as Beauty Pie's Supercolour Eyeliner, £7.50, Beauty Pie, using the built-in sponge tool to blend out and create a graphic smoky eye, before bringing it down onto the cheeks and smudging at the ends for a twisted teardrop effect.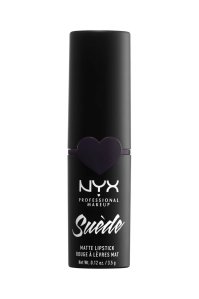 This Is My Joker Moment
Break out the green hair dye and get ready to go overkill with the lip liner; this Joker-inspired makeup is serious business.
While it might look complicated, the nature of this makeup means you can afford to get a little chaotic, so don't feel like you need to have pro-MUA skills to try it out.
Purple eyeshadows that pack a lot of pigment can be tricky to find, but Huda Beauty's Color Block Obsessions Palette, £27, Boots, easily blends out to achieve that bruised-eye effect. Use a pencil liner to add definition to the eyes and trace out that signature creepy smile.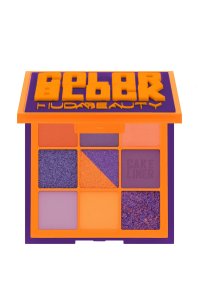 Tim Burton Beauty
When it comes to Halloween movies, no one does it quite like Tim Burton. This look plays around with all the best elements of a classic Burton character, with the standout look being the eyebrows.
To achieve it, apply liberal amounts KVD Beauty's Super Pomade Vegan Eyeliner, Shadow & Brow Pigment, £21.50, Boots over your existing eyebrows and get liberal with the face paint to blend it out into an even base.
Clowning Around
Forget Pennywise and all his creepy cohorts, this is the only kind of clown-inspired makeup I'm here for this Halloween. It's the perfect look for making the most of that colourful eyeshadow palette you've been waiting for an excuse to bust out.
Start by creating a base with a generic white face paint, and then go in with your pigmented eyeshadows, making sure to pack on the colour for a vibrant finish; this palette by BeautyBay has all the shades you could possibly need.
Glam Goth Makeup Look
While this isn't technically a Halloween look, we can't get enough of Meron Aboya's Dark Makeup Look, using the Disney Cruella Collection from MAC. Rebellious and glamorous – I'm obsessed with this ultra-glam makeup look for Halloween and beyond.
Want to get the look? The exact palette has now been discontinued, but we're crushing on MAC's Love Me Liquid Lipcolour in Gift To The Gods, £22, Boots, a deep crimson lip colour that screams Halloween.
Ethereal Fairy Eyes
Rowi is the queen of cool eye makeup looks and I'm obsessed with her gorge Fairy-inspired eyeshadow look for Halloween.
To re-create it at home, spritz an eyeshadow brush with a setting spray such as Morphe's Luminous Setting Mist, £17.99, LookFantastic, and dip it into the Magical Makeup Lucid Dreams Rainbow Multichrome Loose Eyeshadow, £8.99, Sephora, pressing onto the eyes and temple area.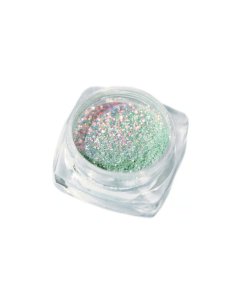 Carrie's Prom
If you were a fan of Carrie then you'll love this inspired look from Danielle Marcan.
She uses a black liquid eyeliner and silver shadows to create a sultry dramatic eye before dripping fake blood from her hairline to add that infamous prom scene twist and topping with red chrome flakes, finishing off with a nude lip.
Halloween Punk
Fancy yourself as a Halloween punk rocker? Make like Vanessa Hudgens with this emo-inspired look.
With high-placed, intense blusher and KIϟϟ inspired graphic liner – I'm super into this glam punk vibe.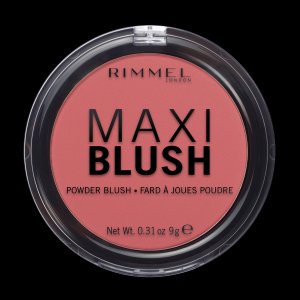 Poison Ivy
There are some Halloween fancy dress ideas that just work year on year and Poison Ivy is one of them.
Isabelle Ikpeme's ultra-glam Poison Ivy is my absolute favourite thanks to her red brows and neon eyeliner look.
Inspired? Glisten Cosmetic's Wet Liner in Keylime is perfect for recreating this bold eyeshadow IRL.
Spooky Space Vibes
Feeling glam this Halloween? This encaptivating eye look (with added Space Buns) is perfect for ticking off the dress-up vibes while still serving major LIT looks.
Makeup Revolution's Shadow Bomb Cream Eyeshadow in Dynamic Blue is the ultimate for recreating this look IRL. And it's under a tenner…
Wednesday Addams
The Princess of Halloween, Wednesday Addam's ultra-dark smoky eye and gothic black lip is not only simple to recreate IRL but is kinda spookily chic, non?
Use a warm-toned eyeshadow like MAC's Brown Script all around the eye socket before layering on matte black for that sunken, spooky finish, and swipe Clinique's cult Black Honey Almost Lipstick on your lips for a perfect vampy blood-red
Suicide Squad's Harley Quinn
Harley Quinn is another one of my all-time fave Halloween makeup looks and Faye Buchan's Suicide Squad reimagining is one of the very best.
For this look, it's all about the eyeshadow – and thankfully By Beauty Bay's Bright Matte 9 Colour Palette, £7.50, Beauty Bay, has all the shades you need to recreate the look. Plus, it's pleasingly affordable at under a tenner. Win, win.