Demystifying ingredients, clarifying how to apply products and revealing everything you've always wanted to know about skin types; Eliza Explains will help you become a beauty pro.
It might sound basic, but when it comes to cleansing properly, so many people miss the mark. Why? Well, there's actually a lot more to it than a quick face wipe and a splash of lukewarm water.
Why is cleansing my face so important?
A thorough cleanse is arguably the most important step in your skincare regime. It doesn't matter if you're someone who wears makeup on the reg or simply an SPF and go kinda girl, cleansing removes more than just makeup – it gets rid of the day's dirt, grime, pollution, SPF and excess sebum from your skin.
It gives your skin a chance to breathe, regenerate and allows for the proper penetration of products. So now that we've established why cleansing is so important, let's deep dive into how to cleanse your face properly, plus the best cleansers to shop right now…
What is double cleansing and what are the benefits?
You've probably heard of double cleansing, but is it necessary? I'm a massive advocate, because it's a sure-fire way to ensure that you cleanse your skin properly.
Think of how many times you've washed and dried your face, only to panic when you notice those tell-tale foundation marks on your white towel. Double cleansing makes sure that not only will your towels stay clean, your skin will get the thorough cleanse it deserves, too.
Think of your first cleanse as a pre-cleansing step. It will remove any makeup, daily grime, SPF and pollution from your skin, allowing the second cleanse to really work its magic.
It's only from the second cleanse that your skin will benefit from the active ingredients in your cleanser – they'll be able to penetrate deep down into your pores and give your skin a thorough clean, washing away any excess sebum build-up and ward off any blemishes.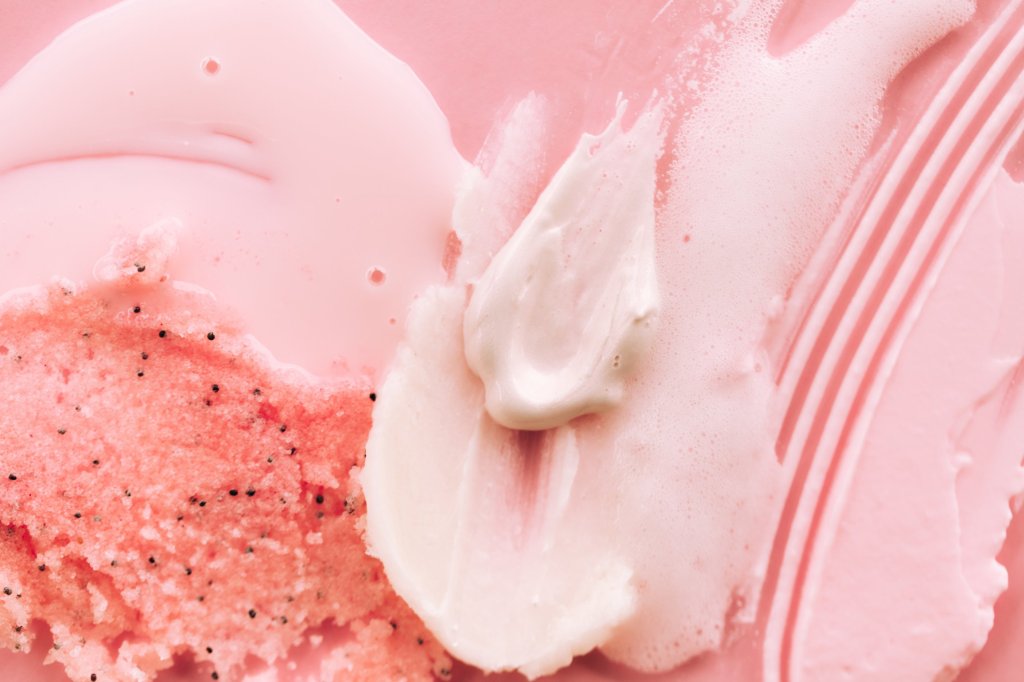 How hot should the water be when cleansing?
When it comes to cleansing your face properly, you've probably never considered the temperature of the water – but it turns out it's actually quite important. While it's tempting to turn up the heat (especially in the cold winter months) hot water can strip your skin of its essential oils and wreak havoc on your skin barrier, resulting in dry, irritated skin. Aim for water that's warm – never hot.
How often should you wash your face?
Speak to any skincare expert and you're likely to get a different answer. How often you should cleanse really depends on your skin type.
For oily and acne-prone skin
If you've got oily or blemish-prone skin, cleansing in the morning and evening will help to control excess sebum and ensure your pores stay clear.
For dry and sensitive skin
However, if you've got dry, dehydrated or sensitive skin, you might not need a morning cleanse, as this could be overly stripping your skin of its natural oils. One thing's for certain, though: you should always cleanse your skin before bed. No excuses.
How to choose the best cleanser for your skin type
Balm cleansers
Balm cleansers are amazing for drier skin types, as they nourish the skin without stripping its delicate barrier. They're also ideal for melting away makeup, leaving your skin soft and clean, without having to overly scrub. Balms are also a great option for doing an at-home facial massage, as they give a really nice slip to the skin, so you can effectively massage and (gently) pummel away at those cheekbones.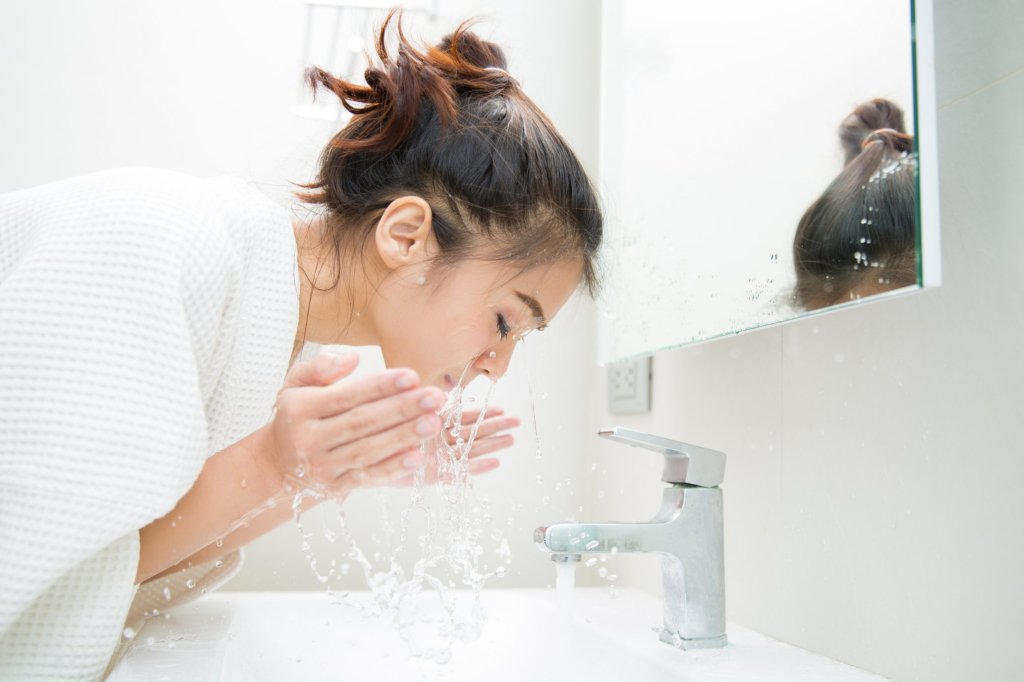 Gel cleansers
Gel cleansers are a good option for all skin types. They're not as rich as balm cleansers – so they're good if you're worried about breaking out – but gentler than a foam, which could irritate drier skin.
If you're concerned about spots, look for formulas that contain salicylic acid, which will penetrate deep into pores for a thorough cleanse.
Oil cleansers
Oil cleansers work in a similar way to balms, melting away makeup, dirt and grime, leaving your skin squeaky clean. They're a great option for a first cleanse, as your second cleanse will mop up any excess oil left behind.
Cleansing lotions
Lotions are a great option if you have dry, dehydrated or sensitive skin. They're less foaming, meaning they're often gentler (so they don't strip the skin of its oils) and are often formulated with richer ingredients to help nourish and soothe as they cleanse.
Face wipes
Wondering whether your trusty face wipe is enough? Sorry, but it's a hell no! While face wipes were once a staple of every girl's makeup bag, I'm here to tell you that you can do better. They're not only bad for the planet (we've all seen pictures of them clogging up the ocean) they don't really do much for your skin, either – apart from wipe makeup around your face a bit. It's 2022, you can do better.
The best cleansers for all skin types to buy now
Byoma Creamy Jelly Cleanser, £9.99
This jelly cleanser lathers into a hydrating, milky texture when emulsified with water. It expertly lifts away makeup, dirt and grime like a pro. Plus, the whole brand is specially formulated to protect your delicate skin barrier, meaning it won't leave your skin feeling stripped, tight or irritated – a great choice for those with drier, more sensitive skin types.
The Inkey List Salicylic Acid Cleanser, £10.99
A great option for those with blemish-prone skin, this gel cleanser is formulated with salicylic acid – a potent beta hydroxy acid to help mop up excess sebum, reducing blackheads and breakouts in one simple step.
For best results, use it as your second cleanse to ensure the salicylic acid can penetrate deep into pores, clearing out dirt and debris.
Paula's Choice Omega+ Complex Cleansing Balm, £25
This gorgeous balm is the perfect for your first cleanse. It expertly melts away makeup and feels rich and nourishing on the skin. Formulated with omegas 3, 6 and 9, it helps to nourish, soften and soothe your skin, while jojoba and meadowfoam seed oil help to prevent moisture loss.
Take 60 seconds to really massage the formula into your skin before rinsing away with warm water.
CeraVe Hydrating Cleanser, £9.50
This cult cleansing lotion is a great option for normal to dry skin types. It contains three essential ceramides that help to protect the skin barrier while it cleanses – plus, it's got added hyaluronic acid, a powerful humectant that helps draw hydration into the skin. Massage the cleanser into your skin using gentle, circular motions before rinsing away with lukewarm water. Simple!
Biossance Squalane and Antioxidant Cleansing Oil, £23
If you're into cleansing oils, then this Biossance bestseller will be right up your street. It's packed with antioxidants and deeply hydrating squalane, leaving skin feeling ultra-soft and hydrated. Plus, thanks to its oil-based formula, it melts away makeup in an instant, leaving your complexion clean and clear.