Demystifying ingredients, clarifying how to apply products and revealing everything you've always wanted to know about skin types; Eliza Explains will help you become a beauty pro.
Contouring. The very word may make you shudder, conjuring up images of heavy, 'paint by numbers' techniques, badly-blended bronzer and tinman highlighter. I don't love the connotations, either; conventional contouring tends to focus on slimming features to an unrealistic degree, with the end result coming off unnatural, not to mention tricky to achieve for the time-poor among us (*me).
Modern contouring trends for 2022
Thankfully, modern contouring has moved on from the 50-step Kardashian routines of years gone by. 2022's take celebrates what's already there (rather than simply painting on what's not), with an emphasis on highlighting your natural facial features and soft, easy, subtle sculpting. Skin texture and freckles are all part of the vibe, healthy looking colour is the order of the day, and the likes of contouring sticks ensure straightforward, on-the-go blending.
How to contour for a natural makeup look
"The key to approaching contouring in a fresh and modern way is to be as light handed as you can, both in terms of your choice and use of products," says makeup artist and brand founder Ruby Hammer. Think building up colour and definition with a brush and contouring stick over directly drawing on thick lines and tailoring your makeup for natural light, rather than an Instagram square. Textures and shades that melt into skin do the hard work for you, and the rule of thumb is to strategically place product only where you need it – an overly-chiselled jaw or total nose reshape really isn't for everyone.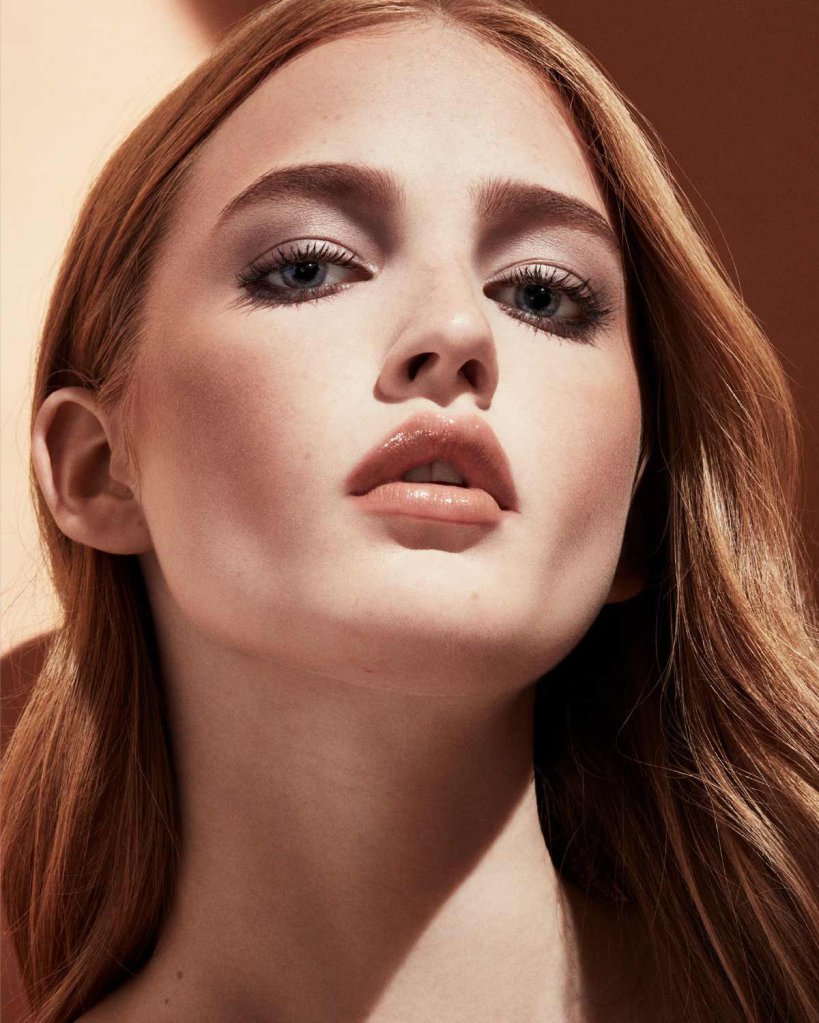 Where to apply contour
In a nutshell, contouring creates shadow and depth in order to define your features. Blending a matte contouring stick, cream or powder underneath the natural curve of your cheekbones, for example, enhances your bone structure.
From there, a dot of highlighter over the high points of the face (such as the top of the cheekbones and bridge of the nose) provides a point of contrast for the shadow you've emphasised, making those areas more prominent.  
It's this interplay of shadow and light that makes subtle contouring so visually effective. A light swoosh of blusher over the apples of cheeks brings a contoured look bang up to date by unifying these areas of light and shadow further, giving skin a fresh-faced lift.
Find the right contour shades for your skin tone
In the dark ages of contouring, products used to shape features were often just that according to Ruby – too dark, and thus extremely difficult to blend into skin.
Bobbi Brown Pro Artist Aimee Morrison advises picking a sculpting shade "that mimics how you naturally tan," going only one to two shades deeper than your natural skin tone.
Tips for contouring dark skin
Those with dark skin often face the opposite problem, with contouring makeup and highlighter coming off ashy in old-school tutorials. Morrison underlines that the same colour guide applies – opt for a contouring product that's a few shades darker than your usual foundation and an illuminator a shade or two lighter than your skin tone, making sure to choose a product that picks up on your skin's natural undertones.
A contouring palette that complements your skin tone can help to take the guesswork out of finding shades to suit, plus it'll double up as a neutral eyeshadow palette.
The best contouring palettes:
NYX Highlight & Contour Pro Palette
Eight powder contouring and highlighting shades to suit a wide array of skin tones.
Sleek MakeUP Cream Contour Kit
Six cream shades to sculpt and enhance, available in four colourways.
How to contour for your skin type and texture
Choose powder-based makeup for oily skin
Contouring makeup should complement your skin type and lifestyle. If you've got oily skin, powder-based matte bronzers and luminous highlighters will create a soft-focus finish and stay put.
Choose cream-based makeup for dry skin
For combination and dry skin types, liquid and cream bronzers and highlighters are a cinch to blend together (so no dreaded blocky lines) and will leave skin looking healthy and glowing.
Personally, I find creams and liquids easiest to work with as they tend to gel seamlessly with my combination skin and there's no risk of them appearing chalky, but pick the formula that works for your skin type. Consider heat, humidity and longevity too – rich creams can slide and require topping up in sweaty conditions.
How to contour with powder, according to the expert
1. "Sweep bronzing powder onto your cheekbones, up towards the temples and down across the jawline," says Morrison. "Blend and buff powder into the hairline and onto the ears for seamless application."
2. "Add a pop of definition by sweeping an eyeshadow brush into any areas you'd like to enhance and define further. Work from the hairline to the middle of your cheekbones in forwards and backwards motions to blend out that soft sculpt."
How to contour with cream and liquid, according to the expert
1. "Applying cream bronzer directly to your blending brush will seamlessly blend the product into your skin," explains Morrison. "This is a more subtle approach to sculpting for everyday makeup looks."
2. "Start high on the cheekbones, blend upwards towards your hairline, up onto the temples and down across your jawline."
Which brush is best for blending contour?
Blending can make or break a contoured look, so pick your tools wisely. If you're using powder products, buff them into skin with a densely packed brush so that you can control placement. "For creams and contouring sticks, use a tapered brush to apply and blend," recommends Ruby. This ensures that both bronzer and highlighter hug the natural contours of your face. 
The best contouring brushes:
Ruby Hammer Face Brush
Fluffy enough for natural blending, dense enough to prevent powder fallout.
Bobbi Brown Precise Buffing Brush
Tapered, with flat sides to pick up creams and liquids.
Sculpted by Aimee Connolly Perfecting Duo Brush
A handy, affordable contouring and highlighting brush in one (it's best for powders).
The easiest contouring trick
In short, grab a stick. A contouring stick that is. With contouring sticks available in cream, cream to powder, balm and gel textures, there's a formulation to suit every skin type and cater to every desired finish, whether you'd prefer velvety matte definition or a sheer glow. They're portable, long-lasting and make quick work of customised sculpting. Apply with a tapered brush for the most diffused effect or dot directly onto skin from the bullet and blend quickly using a damp, angled makeup sponge – Morphe Highlight + Contour Sponge, £8, is ideal.
The best contouring sticks:
Fenty Beauty Match Stix Contour Skin Stick
A lightweight cream to powder formula available in an impressive range of shades and undertones.
Illamasqua Gel Sculpt
The three shades of this stick appear intense, but the water-based colour is sheer and ultra subtle.
Kiko Milano Sculpting Touch Creamy Stick Contour
Enriched with walnut oil for moisture and easy blending.