Demystifying ingredients, clarifying how to apply products and revealing everything you've always wanted to know about skin types; Eliza Explains will help you become a beauty pro.
Can you ever mend a split end? This is the question I have been pondering for many years. A lot of products claim they can, but do they actually work?
I have pretty weak hair (by my own diagnosis), which is firstly down to genetics and then self-inflicted damage from bleaching, heating and general hair abuse. Guilty as charged.
I would say I often have more split ends than not, so over the last few years I have been on a quest to find products that could mend them. Al Green couldn't mend a broken heart, but could Hannah Blake mend a split end?
I know you're on the edge of your seat, so I'll put you out of your misery (spoiler alert).
No, I couldn't 'mend' a split end. However, like all good adventures, it became about the journey, not the destination, and so I'm here to tell you about the products and techniques that helped my hair look way healthier than before and kept it less susceptible to breakage.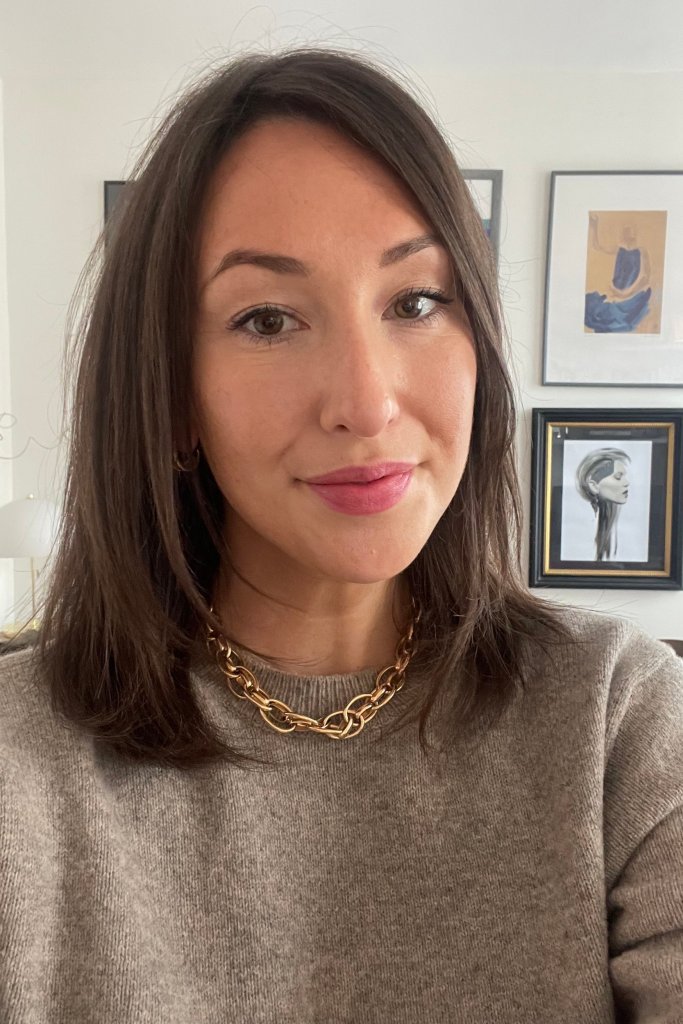 Split end shampoos & conditioners
First up is the wash and conditioning part of the story.
Having tried many, many shampoos, I always come back to Kerastase; I'm a real convert to its Resistance Bain Force Architecte range, which is designed to revive brittle hair. I use the shampoo and the mask as a conditioner, which lathers really well and leaves my hair feeling nice and soft.
The brand also has a standard conditioner, but I prefer the intensity of the mask; you can also choose to leave it for a few hours for a deeper treatment.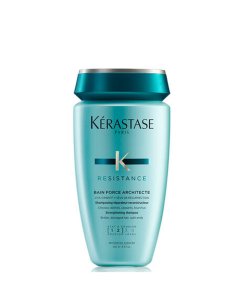 Split end styling products
Once washed and conditioned, I want a treatment that I can leave in my hair for ease.
My standout find that I discovered on my heroic feat to mend human hair was the Healing Oil from Virtue Labs, £42, Cult Beauty.
Virtue Labs is a hair care range that contains Alpha Keratin 60ku; this is apparently identical to the keratin in your own hair and therefore binds directly to areas of damage.
The Healing Oil can be applied onto wet and dry hair and although I don't believe it re-sealed any split ends, I firmly believe it really nourished the ends of my hair, making them appear less broken and scraggly.
It's not cheap at £42, but a few drops go a long way and so one bottle will last you the best part of a year.
My other favourite product is the Colour Wow Dream Coat Supernatural Spray, £12.50, Space NK. Whilst it doesn't claim to fix your hair, it does provide smoothing results that last for a few washes. This means you're less likely to reach for those heated tools, and it gives the appearance of healthier looking hair.
Other products I really enjoyed using – and I feel contribute to healthier hair – include the Inkey List Split End Repair, £12.99, Sephora, Oribe Split End Seal, £45, Net A Porter and Philip Kingsley Bond Builder Split End Remedy, £26, Look Fantastic.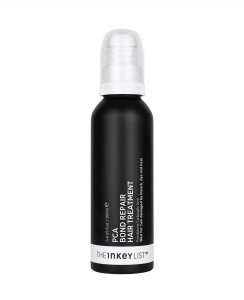 Protective split end products
Once I've applied my healing treatments, I need to make sure my hair is protected from further damage and hence from newer split ends.
Like SPF in skincare, you need to put the protective layer on last, so your previous treatment is able to sit directly on the hair.
The products I always go back to that give easy full coverage are the Kerastase Nectar Thermique Nourishing Heat Protecting Milk, £27.50, AllBeauty, and Umberto Giannini Grow Long Smooth Wonder Blow Dry Spray, £8.75, Beauty Bay.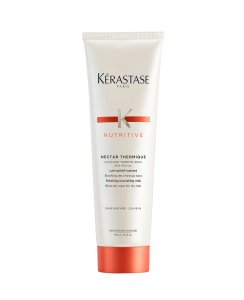 Split end-friendly hairstyles
I really used this time to reflect on the self-inflicted damage I had been doing to my hair over the years, and I realised I had been using heat pretty much every day. So, to try and reduce this, I've had to try and find a new way of styling my unruly hair.
For me, the low bun works best as it looks chic for work, can easily be put together and makes my hair appear healthy.
After roughly drying my hair, I just pull my hair down behind my ears and wrap in a fun little scrunchie. I can easily style it like that for a couple of days with zero heat.
All you need are some snag free hair bands, grips and a good hair spray. I also find wearing some nice gold hoops make it feel classy and elegant.
Alternatively, a cute claw clip style works; check out Hannah's easy technique here.,
Final split end tips
Despite finding these new styles, I'm never not going to use heat on my hair. But I have found that by upgrading my tools, my hair is way less susceptible to damage.
I'm embarrassed to say this, but up until a few years ago, I had been using the same GHD hair straighteners I had been given for my 16th birthday … I am now 33! I might as well have just been putting my hair straight under an iron.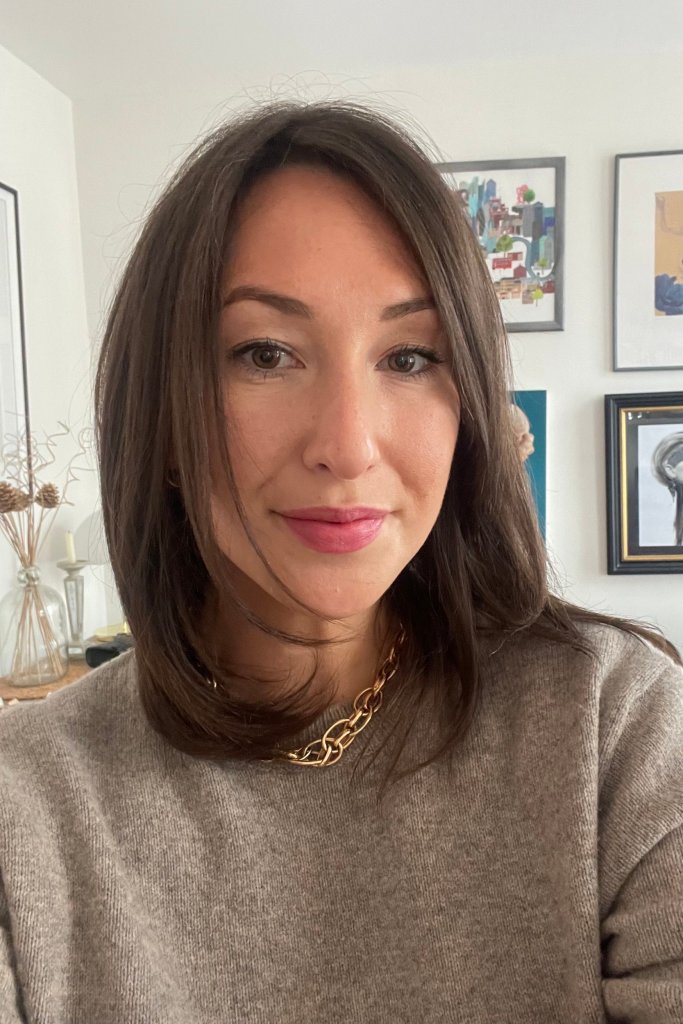 Having now updated my tools, when I do use them, I find they glide more smoothly along my hair and take less time to dry it.
My other top tip is to take a round brush with your hairdryer and blow the ends underneath themselves; this helps to hide any split ends and makes the end of your hair appear thicker.
One day, I'm sure they will develop a product that fixes split ends, but right now, IMO it's yet to exist.
Instead, focus on finding products that aim to make your hair appear fuller and smoother, and stay away from heat as much as you can.
It's also best to get down to the hairdresser regularly to have your ends cut off, which I know seems a little continuative if you're trying to grow it, but it gets rid of the dead hair.
If you're feeling extra brave, you could always try what I do: I like to snip any split ends off I find with some sharp hairdresser scissors. This stops them from breaking further up the hair and keeps you tied over until your next appointment.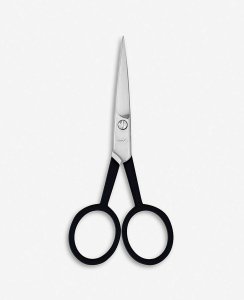 I know it's probably not recommended, but it works for me! Don't tell anyone I told you…