One of the biggest myths I try to dispel with my content is the idea that your makeup is going to last all day. Yes, we live in a day and age where newer, more sophisticated formulas are emerging all the time. But the reality is, you'll have a much longer, more durable wear from your makeup when you factor in some maintenance.
When it comes to making lipstick last, a level of realistic thinking is required. Yes, you can take steps to lock your makeup in. But this is one of the most movable parts of your face! You talk, eat and drink with your lips, not to mention may even have habits you aren't aware of that impact your makeup. (As someone who nibbles their lip when they concentrate, my lipstick disappears more quickly than most.)
Here are some of the things that you can do to ensure your longest-lasting lips, just in time for party season (aka bold lipstick season).
Prep your lips
Without a doubt, a huge part of lipstick longevity lies in the prep.
Leave a lip mask by your bed and use it religiously because dry lips will make even the loveliest lipstick look patchy. StriVectin's Hyaluronic Omega Moisture Lip Mask, £26, Boots, is one of the best dry lip remedies I have ever used.
As a more affordable option, Lanolips' 101 Ointment, £10.99, Sephora, comes in various delicious flavours like peach, apple and coconut.
If you have time, leave a thick layer of balm or mask on for about 10 minutes before you do your lips, then wipe it clean before doing your makeup. This helps to make the lips as hydrated as possible, which in turn helps your products last for longer.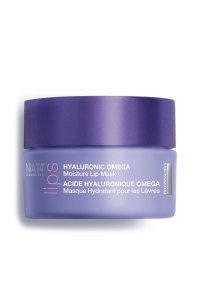 Start with liner
Start with a lip liner, taking it around the lips and all over the lip itself if you'd like.
I love the Doll Beauty Lip Liners, £8.50, LookFantastic, both for myself and for my makeup kit, and have potentially every variation of MAC brown lip liner you can imagine. Both of these are quite firm in consistency, meaning they won't budge until you want them to.
Choose the perfect product
For your lip product, long wear matte formulas will always last longer than creams.
For a comfortable longwear, the R.E.M Beauty Liquid Lipstick, £18, Selfridges, is brilliant. For something slightly more lightweight, the NARS Powermatte Pigment Liquid Lipsticks, £24, Cult Beauty, are unbeatable.
If you really want to use a cream texture, try Jamie Genevieve's Vieve Modern Matte Lipsticks, £21, Cult Beauty. They're densely pigmented and last well. 'Lara' is a personal favourite of mine; a berry red that sits just on the cusp of a plum hue, working beautifully with all complexions.
Lipstick bleeding can be a very real issue, and one you'll want to avoid this party season.
One of the reasons it can happen is that there is a lot of moisture around the lip line; for example, from a creamy foundation or natural sweat. If you powder around this area, you're eliminating any excess moisture and preventing the colours from bleeding into each other.
Something as simple as the Maybelline Fit Me Matte & Poreless Oil Control Setting Powder, £5.99, Sephora, will achieve this easily and comes complete with a mirror and sponge for touch-ups on the go.
Touch up throughout the night
Which brings me onto… touch ups! These are honestly the most important part of maintaining your lipstick. All of the above steps will help to encourage your longest possible wear, but for a completely long-lasting finish, your best bet is to touch up.
Each time you go the bathroom just keep an eye on your lipstick or make a note to touch up after each drink.
Your liner isn't likely to move; that's the important part, the part that holds the shape and structure of your lips. So, all you need to do from here is gently top up the centres of your lips, which is easily achieved even without a mirror.
Don't worry – I'm not expecting you to execute precision after that third negroni… sbagliato… with prosecco in it…
Let me know on Instagram @RoseGallagher if there's something in particular you'd like to see next.