We all know our own faces, and some of us are just more prone to certain makeup accidents than others. Take my face, for example. I have naturally oily eyelids and longer eyelashes, so mascaras generally tend to print on me, no matter how fantastic they may be. We've all been there, and yet the simplest solution is a fairly recent revelation to me: tubing mascaras.
I should note that I'm very late to this party. The nature of being online is, of course, that someone will say "I've been doing that for years!"
And if that's you, that's great! But for those who may not have stumbled upon this particular remedy, let me enlighten you with the magical world of tubing mascaras.
For years, my favourite beauty authority Sali Hughes has waxed lyrical about tubing mascaras, telling us that they just don't smudge. I'm not a huge fan of the removal process (we'll get to that) so I didn't pay them much attention for a long while.
But the nature of my job is that I am fortunate enough to try new makeup from day to day, and I realised that on the days that I wore them I experienced zero smudging whatsoever. This in mind, I wanted to understand exactly why this was.  
What are the benefits and downsides to tubing mascaras?
Cast your mind back to the most iconic on-screen cry of our time: Lauren Conrad's single black tear as she wept to Audrina in The Hills (special mention to Lisa Rinna's singular tear at Kim's refusal of the bunny – if you know, you know.)
Lauren was likely using a regular mascara in this scene. Regular mascara will coat your lashes with pigment and remove like a watercolour when wet.
These are admittedly by far the best for building volume. My favourites include Lancome's Hypnose Mascara, £28.50, Sephora (perhaps the greatest of all time?), Rare Beauty's Mascara, £19, Space NK (one of the best new products I've tried all year) and La Roche-Posay's Toleriane Volume Mascara, £19, Sephora, a dermatologist developed mascara, designed for even the most sensitive of eyes.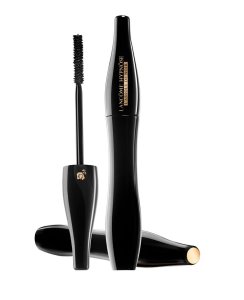 Tubing mascaras, though fantastic at offering a clean, no smudge wear, will not deliver on volume. This is the compromise you're force to make; do with this what you will.
How do tubing mascaras work?
Rather than coating the lashes in pigment, tubing mascara will wrap them in a rubbery polymer that removes in clumps that look a bit like seaweed. A queasy comparison, I know, but just Google 'tubing mascara removal' and you'll see what I mean.
Which are the best tubing mascaras?
Without a doubt, my most used and trusted tubing mascara is Clinique's Lash Power Mascara, £23, Look Fantastic, which handily comes in a Black and a Black Brown. For curl, you'll love Victoria Beckham's Future Lash Mascara, £26, Victoria Beckham (the wand is curved which helps the cause). And on the high street, the TikTok-viral Maybelline Sky High Mascara, £11.99, Look Fantastic, is tubing and – indeed – one of my best rated picks of the lot.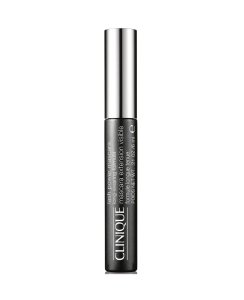 One last touch that makes all of the difference: don't forget the eye area when you set your makeup into place.
Makeup artist Aimee Connolly has a fantastic collection of hard working, easy to use makeup staples, and one of my favourites is her compact pressed powder. It's small enough to take around with you and top up throughout the day, but not so small that you feel like you're pressing an enormous brush into a mini.
I hope you're enjoying the column – let me know on Instagram @RoseGallagher if there's something specific you'd love to see.