As someone known for her love of glow, the words 'matte makeup is back' are enough to make me shudder. Just as Wednesday Addams wouldn't be caught dead in bright pops of colour, matte makeup is very rarely (if ever) seen on this face.
But alas, the industry is determined to bring back some of the most iconic-yet-controversial trends of yesteryear RN: skinny brows, frosted lipstick and now, matte magic.
You may not outwardly notice, but an influx of matte formulas have been hitting the market of late, and it's beginning to feel impossible to ignore them.
New ways to wear matte have however attempted to make the trend more wearable and accessible to those on the fence. 'Demi-matte' and 'velvet' finishes combine the best of both worlds, while 'cloud skin' has been tapped as the new way to wear matte foundation.
Created by Mac global senior makeup artist Dominic Skinner, cloud skin offers a matte finish but with dimension rather than a 'flat' feel. It allows a slight natural glow to shine through, but without being too over the top.
Matte finishes definitely have their advantages, don't get me wrong. If I'm going to be out in hot weather or have a super long day ahead where I need my makeup to last from day to night, I have no qualms with reaching for a matte primer or demi-matte base.
A matte can also be super impactful, particularly on the lips with bold colours.
So in the spirit of being open to new things this year, I'm giving matte a go – just with the following products, tips, tricks and techniques. Follow me across, fellow glow queens.
The new matte powder foundation
Haven't you heard? Powder foundation is back – but not how you know it.
Powder foundations of beauty's past have been synonymous with layers of cakey finish, chalky textures, and not a sign of 'real' skin peeking through. This has all changed, with a new generation of formulas that even us glow stans can get on board with.
My choice? Maybelline's SuperStay formula, which went so viral on TikTok, the brand had to quietly, non-officially bring forward its launch date here in the UK. I was super skeptical at first, but after trying it, I'm a convert.
Skin prep is key here, as is your application tool of choice. If you want your skin to shine through to give this more of a velvet finish with areas of light dew, ensure skin is ultra-hydrated (the new Mac moisturiser is said to be a great pairing for this), and reach for a hydrating primer beforehand. I also recommend applying the Charlotte Tilbury Flawless Filter, then dotting this on with a sponge and mixing it all in in one go.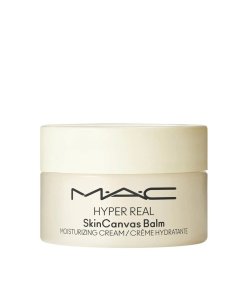 Need more application tips? Eliza's makeup columnist Rose Gallagher recently talked about how to make the most of powder foundations in 2023.
The new matte blusher
I am a HUGE Charlotte Tilbury fan (seriously, I think it's my favourite makeup brand of all time) but whilst Tilbs fans everywhere couldn't seem to contain their excitement over this latest blusher launch, I hung back. You see – I like my blusher reaaaaal dewy, so I was pretty sure this wasn't for me.
After receiving it in the post however, I decided there was no harm in giving it a good try – and I was pleasantly surprised.
When the blusher says it's 'matte,' it brings to mind a chalky visual, but really what it means is it's a cream formula that delivers a finish more reminiscent of a powder, but with that blendable edge. I find it actually works better than many of my radiant-finish cream or liquid blushers for longer days where you need makeup to stay put.
I usually tend to opt for a super glow-boosting foundation or tinted moisturiser with minimal powdering, but often find mid-way through the day, my entire face has sort of melted off due to the layers of dewy product. This adds a new dimension and has longevity.
If you're queen of glow and can't part with your radiant base but want to try a little matte magic, start here for the perfect mix.
The new matte lipstick
Matte lip products are traditionally the easiest entry point into the trend, and can be worn by even the biggest glowy gals among us.
While I suffer from dry lips so do tend to stick to balms and hydrating formulas, I can't resist a matte for long-wear, or if opting for a bold shade like a red or berry tone.
While there are options aplenty when it comes to the humble matte lipstick, the new era's offerings are described as demi-matte, meaning they won't overwhelm beginners too much.
Kiko's new liquid lip line is ideal; the products are only £11.99 a pop and come some gorgeous shades. I love the neutral and reds.
As with most matte formulations, prep is crucial. If you suffer from dry lips, give them a good scrub beforehand to remove dead skin, and reach for a hydrating lip balm that dries down matte without too much shine (this can ruin the effect).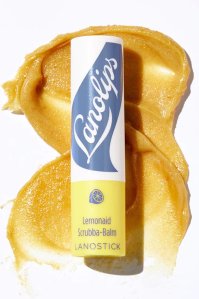 The new matte primer
The positives of trying a matte primer include blurring pores, reducing oil production and giving makeup good grip. And no matter how glowy you like to go, you can still enjoy these benefits if you layer with the right base afterwards.
A mattifying primer can give super radiant finishes a delicious velvety look that lasts far longer than doubling up with two hydrating formulas, one after the other. It may seem counterintuitive to do it this way, but it actually allows you to get the best of both worlds.
The new offering by Milk will ensure fewer top ups throughout the day, which when you usually wear wet-to-the-touch foundation, is a big win. It's particularly handy if you like to wear these types of glowy bases but have oily/combination skin and sometimes struggle to look radiant rather than greasy.