Wondering if a new trending facial is actually worth your cash, or if fillers are for you? Our 'I Tried' franchise trials and tests all the latest treatments to provide honest, frills-free recommendations.
I had my first tattoo aged 19, and since then have been steadily increasing my numbers. Most of my designs are pretty small, but a couple of years back I ended up getting one on the back of my arm, and while I love the design, I've come to find it's too big for me now. Turns out tattoos aren't the best idea if you tend to have a fickle mind… Shocker.
I started researching what my options would be for tattoo removal and around the same time was contacted by NAAMA, a company that uses modern laser technology which promises faster removal with minimal downtime. I'd seen the company on Instagram before and intrigued, I booked my first appointment.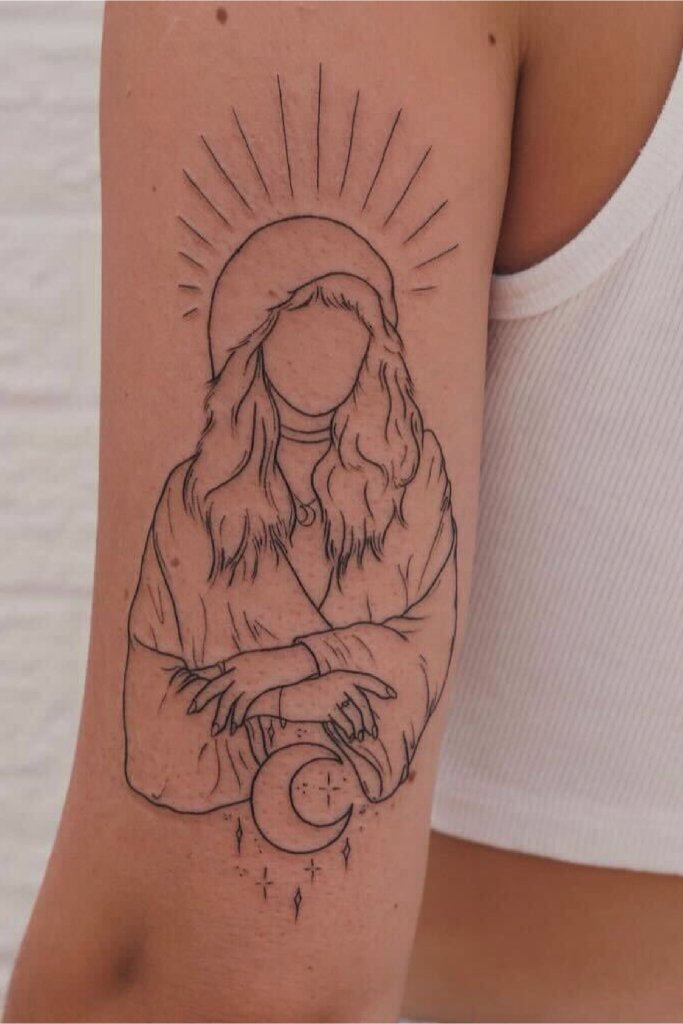 How does tattoo removal work?
Tattoo removal works by using a laser to go over your tattoo. The light pulses from the laser break up the ink sitting in the skin, which is then reabsorbed by the body's lymphatic system.
How many sessions are needed to completely remove the tattoo?
The process for total removal can take anywhere between 7-15 sessions, depending on the style of your tattoo and how deep the ink is.
But here's where NAAMA stands out against normal laser removal: the majority of mainstream laser removal technologies require you to wait 6-8 weeks between appointments, whereas NAAMA's low-energy laser system is safer for skin, allowing time between appointments to be reduced to 3-5 weeks.
How long does it take?
Overall, this reduces the average time for total tattoo removal from 1-2 years to as little as 10 months.
The laser used in NAAMA's studio is exclusive to the brand and was developed by Princeton University physicists and dermatologists to deliver ultra-fast pulse speeds. At the moment NAAMA only has a studio in London, but considering how booked up it is, I'd imagine it would be looking to open more spaces in the future.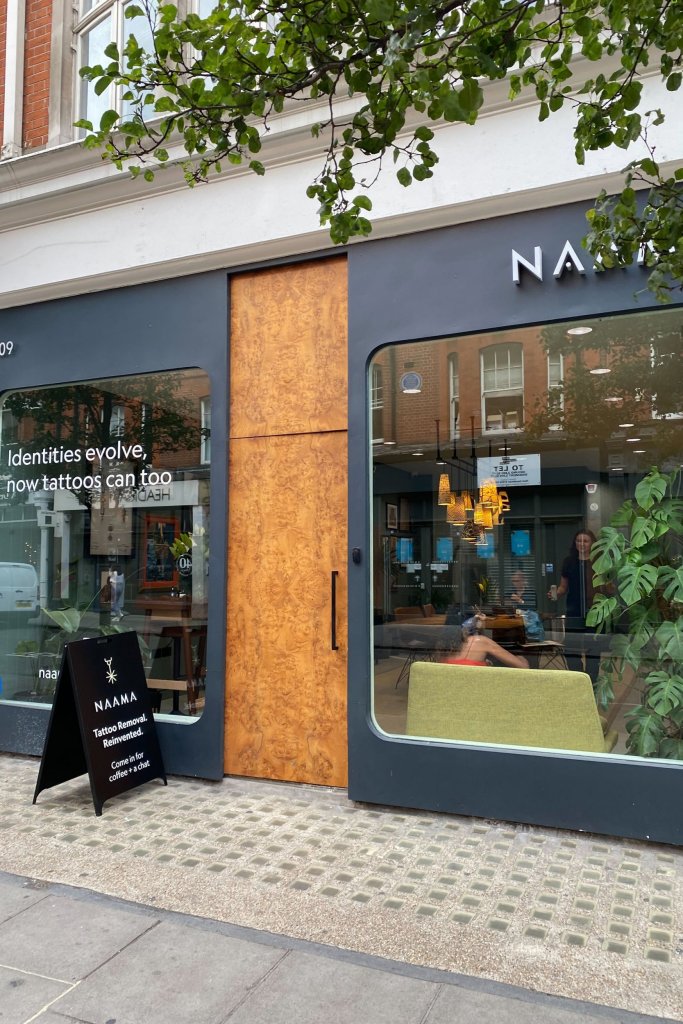 What happens during tattoo removal sessions?
The pre-appointment process was straightforward and just required me to send a photo of the tattoo I wanted removed so they could get an idea of what category it would fall into and how many sessions I'd need.
Before my first session, NAAMA sent over some guidelines as to how I should prepare for the appointment. Luckily for me (lazy girl No.1 over here), this wasn't anything out of the way, and just involved me keeping the tattoo protected with SPF, avoiding topical retinol, shaving the area before my appointment and avoiding applying any product on the day such as moisturiser.
For my first appointment, I showed up at the studio which is handily located in central London, about a five minutes walk from Oxford Circus tube station. I'll be honest, the space wasn't what I was expecting at all; where I was bracing myself for clinical white walls, the waiting area looked more like an East London co-working space, with gallery walls and plants seriously helping to chill any pre-appointment nerves.
Once signed in, I was taken to a studio room to have a 'before' photograph of my tattoo taken and then headed into a smaller room where the tattoo removal would be taking place.
The practitioner sat me down and asked me a few questions about what I wanted to achieve (you can get either partial or full removal) and talked me through the process, explaining that they would be using a machine to apply cold air to the tattooed area before going in with the laser and the cold air at the same time (this is to counter the effect of the laser which is unsurprisingly, burning hot).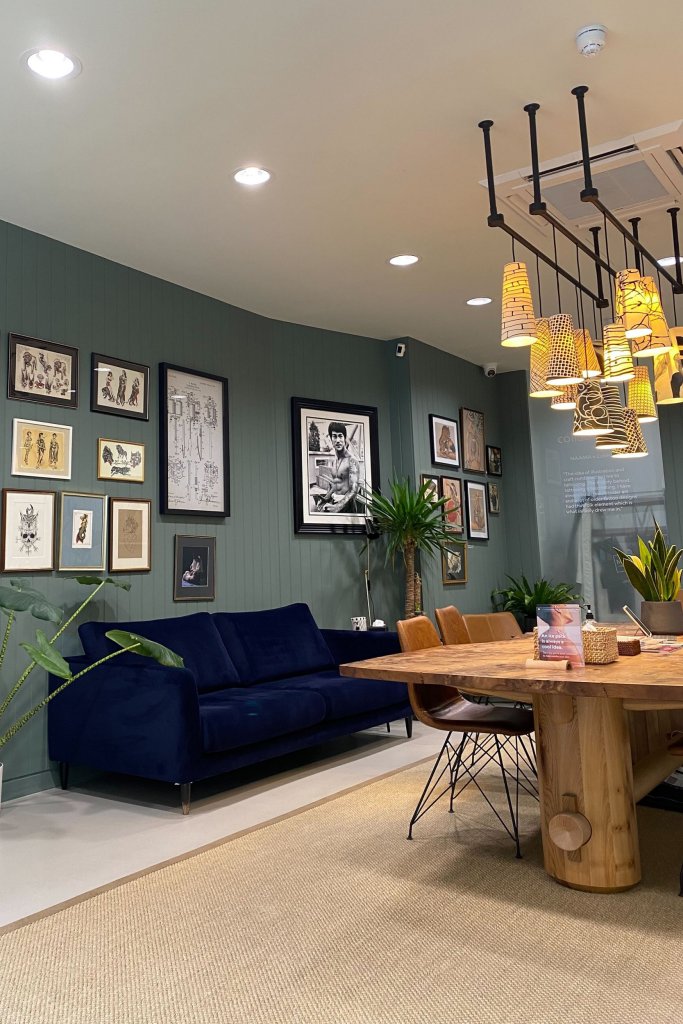 How painful is laser tattoo removal?
The blast of cold air is uncomfortable but not painful, although I will admit for a second in my first session I got cocky thinking that she was already applying the laser and I had a super high pain tolerance. Not so.
If you've had a tattoo (which obviously you have, why else would you be there?!), laser tattoo removal is a very similar type of pain, just intensified. As the practitioner warned me, it feels like very hot needles being poked into your skin coupled with a sharp pinching sensation.
In short, it's the kind of pain that's going to make you want to swear. A lot. However, if you can deal with getting a tattoo in the first place, you can deal with this. Also, the process is extremely speedy, with a once-over of the laser taking about 3 minutes. Just have something sugary before. And after.
The practitioner also told me that I might experience a burning or hot sensation for the next day or two, but apart from the area being a bit tender, I didn't experience any discomfort after the initial laser and haven't in subsequent sessions.
What is the aftercare for laser tattoo removal?
Immediately after going over my tattoo with the laser, the practitioner applies an ointment and covers the area with a medical-grade adhesive film, which I leave on for three days.  
She advised that I could shower with the dressing on but needed to keep the area out of direct sunlight. You're also not supposed to drink alcohol in the 24 hours afterwards as staying hydrated is key to helping healthy lymphatic function (but if you do just make sure you drink lots of water in-between alcoholic drinks…)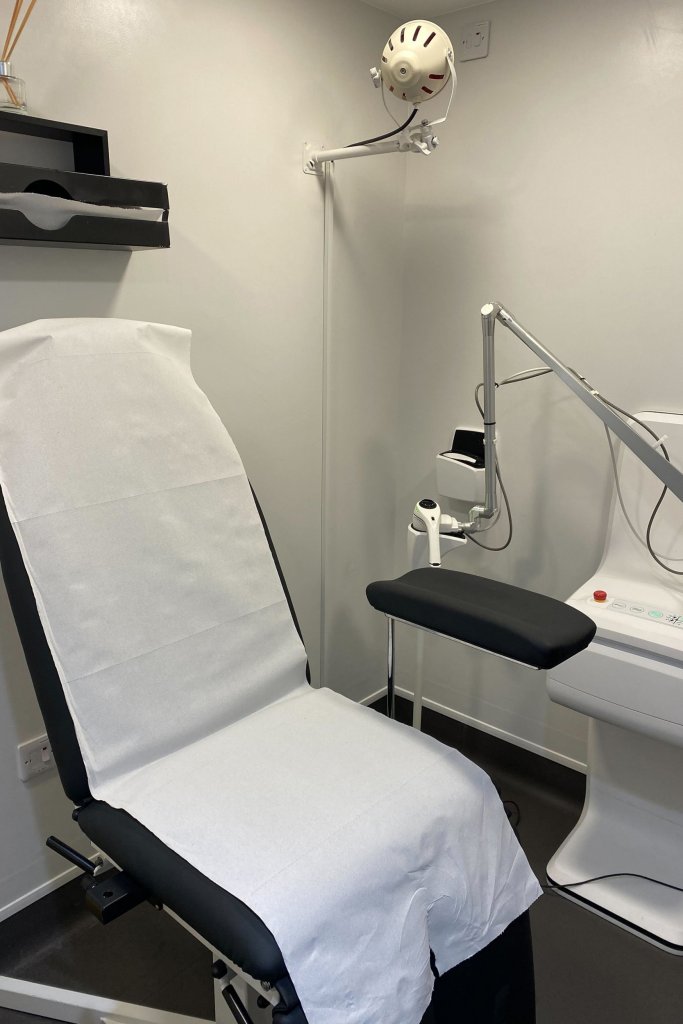 How much does laser tattoo removal cost?
Plainly, laser tattoo removal is an investment wherever you go. NAAMA's prices are slightly different depending on the size of your tattoo: for those 4x4cm and under, removal starts from £179 per session, with a 5-session package costing £709. For standard tattoos, a session will be £249, with a discount for packages booked in one go (a 5-session package costs £989). NAAMA also offer a 0% finance option for you to split the cost monthly.
The verdict
Truthfully, the whole experience is made as nice as it possibly can be (when you're getting a laser shot into your skin). The space was relaxed, the staff were incredibly friendly and every session I go to, I walk away with a truly positive experience. Imagine the vibe of a members club, but all the guests are there to get their tattoo removed.
Unlike other laser tattoo removal, NAAMA's lasers remove both colour and black tattoos, as well as being suitable for use on all skin tones, so it's definitely a service I'd recommend to anyone looking to get their tattoo faded or removed completely. 
The results
As of now, I've had four sessions of laser tattoo removal, and as you can see from the picture below, my design has really started to fade. As the practitioner told me when I started, I didn't notice a huge difference until my third session, when the ink really started to break down and the lines became much of a hard line.
I've been going back around every three weeks, and have been told I'll probably need around 10-12 sessions for my tattoo to be completely removed. The laser does get more intense with each session but when you see the fading start to show, you know it's definitely worth it.