Walking into the Café Royal for my NuEra Tight Treatment by Lumenis, I was fantasising about coming out with a freshly chiseled jaw line that rivalled that of Gaston from Beauty and the Beast. What I didn't expect, was to be coming out with a slightly peachier and firmer bum instead.  
NuEra Tight is essentially a body sculpting radio frequency machine. You've probably seen similar treatments on any aesthetician Instagram accounts you follow, or in a promotional story by an influencer. However, although they may seem the same, what NuEra does is entirely unique.  
Unlike other treatments, it can be personalised specifically for you, working to target tissue at the exact depth needed for the best results, based on your skin hydration, age and laxity.
Combining four treatments including skin tightening and wrinkle reduction, the machine works by applying heat at around 40 to 43 degrees to break down existing collagen in your tissue that might be more dysfunctional than helpful. It then stimulates the 'right' sort of collagen so that your skin tightens and gets stronger.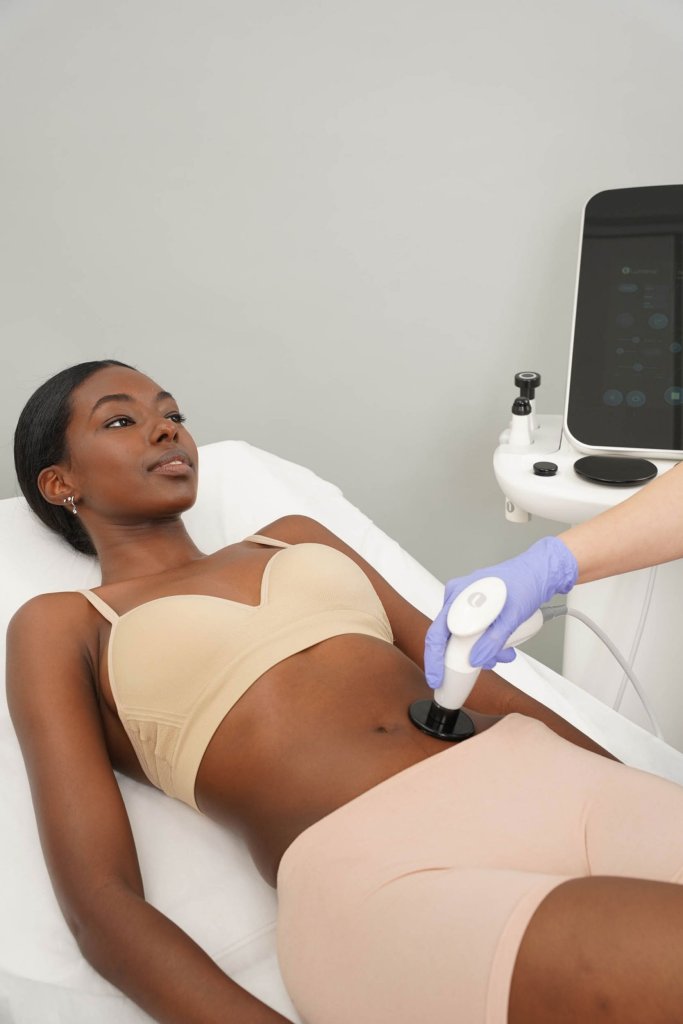 Patients are recommended to have six sessions to fully improve their concerns, however this can differ from person to person.
The only beauty treatments I'd ever had done previously were my nails, hair, brows and the occasional wax (when I'm feeling brave), so whilst researching this permanently-body altering treatment, I was apprehensive to say the least.
Before I went forward with my treatment, I had a consultation with the wonderful Dr Jonquille Chantery. Having done research beforehand on the many body parts you're able to get the treatment on, I was stuck on which area would be best for me to address.
After finally settling on a decision, I had turned up ready for my consultation fresh faced with no makeup on after deciding with certainty that my face, particularly my jawline, would be the lucky chosen body part.
After a lengthy discussion, Dr Jonquille decided that having the treatment on my face at that time was not the right decision for me, as my skin has previously been prone to scarring and pigmentation.
Once it had been decided that my face was off limits, Dr Jonquille asked me to strip down to my underwear to see which other potential places I could have the treatment done on. After looking at my body, Dr Jonquille decided I should "work with what I've been blessed with" and get the treatment on my bum just to make it that extra bit perky. Despite not feeling I had worn the right underwear (it was laundry day!) I wasn't going to argue with that – the perkier, the better!  
After my consultation, I was ready to face the treatment itself. Whilst Dr Jonquille had assured me that the claims of it feeling like a hot stone massage were true, my trust issues stopped me from hoping for a relaxing spa-like treatment.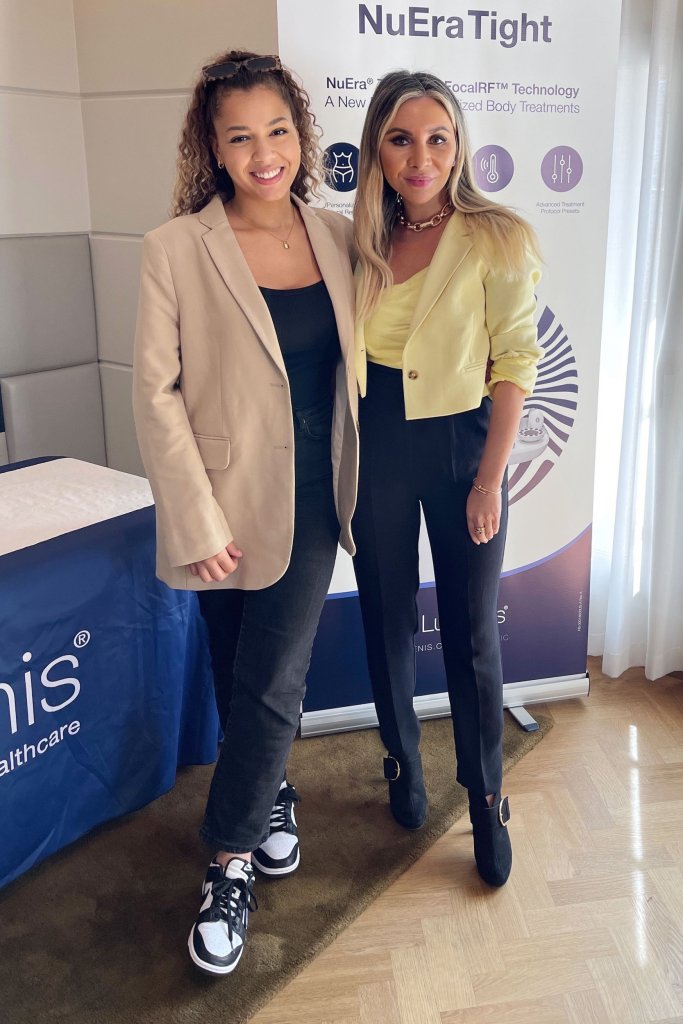 However, it turned out she wasn't trying to trick me into a traumatic bum-burning experience, and was in fact a woman of her word. The treatment itself consists of gel being placed on the area you want to improve, and then a warm metal plate being slowly rubbed over it. The way I would describe it is similar to how you would imagine an ultrasound to be, but far more relaxing.
In fact, it was so enjoyable that I was sad when it was all over and done with within 15 minutes. Who knew getting a hot metal plate rubbed over your bum could be so relaxing?! 
Whilst the results weren't jaw dropping due to the fact that you're recommended to have six rounds of the treatment, there was definitely a small improvement compared to before.
Although I wasn't leaving the treatment with a new jawline, I did have a little spring in my step knowing that my bum would be looking that bit perkier in my holiday bikini pics and I would be feeling ultra-confident.  
I also learnt two valuable lessons about beauty treatments like this. Firstly, not only is finding the right treatment for you so important, but also going to a doctor who is willing to be honest and open about whether that treatment is right for you, and finding alternatives to best suit your individual wants and needs if required.  
And second: ALWAYS wear your good pants, just in case!