Having curly hair during party season can be quite frustrating; hear me out.
You spend every day looking at your friend's new, bouncy blowout they've managed to perfect in a matter of minutes, when you know deep down the same hairstyle would take the best part of four hours to do on yourself. It's a soul-destroying thought.
I never want anyone with curly hair to feel like they *have* to straighten their hair to look or feel 'done–up'. It's a feeling most of us have spent years getting away from and it's the reason I am writing this column.
Consider me your motivation to find alternatives to heat styling that will work WITH your curls, rather than against them.
My favourite party hairstyles for curls
The side-part
This one is simple yet effective, and can be done on an old wash and go, twist-out or braid-out. All you really need is something to secure the style with, such as clips, grips or elastics.
Once you have parted your hair to the side, you can either: brush the smaller section back, braid it back, or twist it back and secure it, revealing your beautiful side profile.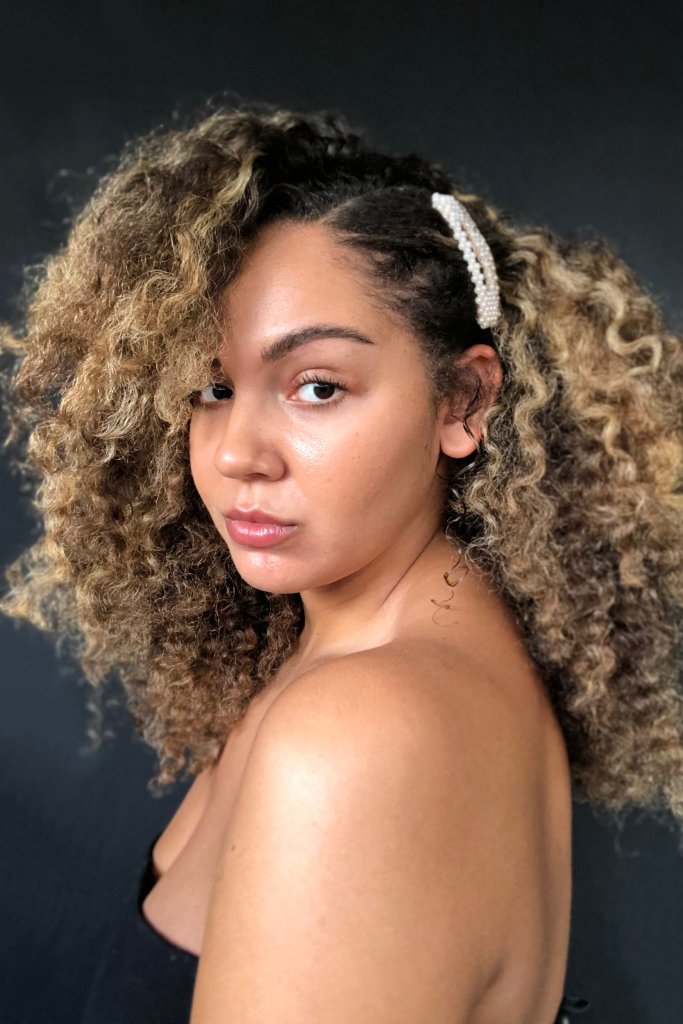 Half up, half down
This is a great option if like me, you also have a round face! It really helps to balance your features out slightly.
Truth be told, I never do an exact 50:50 half up, half down, I normally go for a 25:75 ratio.
You will need a rat-tail comb and some water to start with.
I would recommend either parting from ear to ear or from the point where your eyebrow ends on each side of your face. Spritzing water will help make parting more manageable.
Once your top section is parted, you can begin experimenting. You can leave it as a ponytail, bun it up, or even do some Bantu knots as I did in my video.
If you think it still looks slightly underwhelming, you can wrap festive elastics and hair cuffs around the pony, bun, or Bantu knot you have created.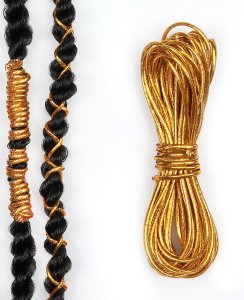 Big, fluffy Afro or brushed out curls
If your wash and go will not last any longer but you have somewhere to be and people to see, work with your hair and make it even bigger.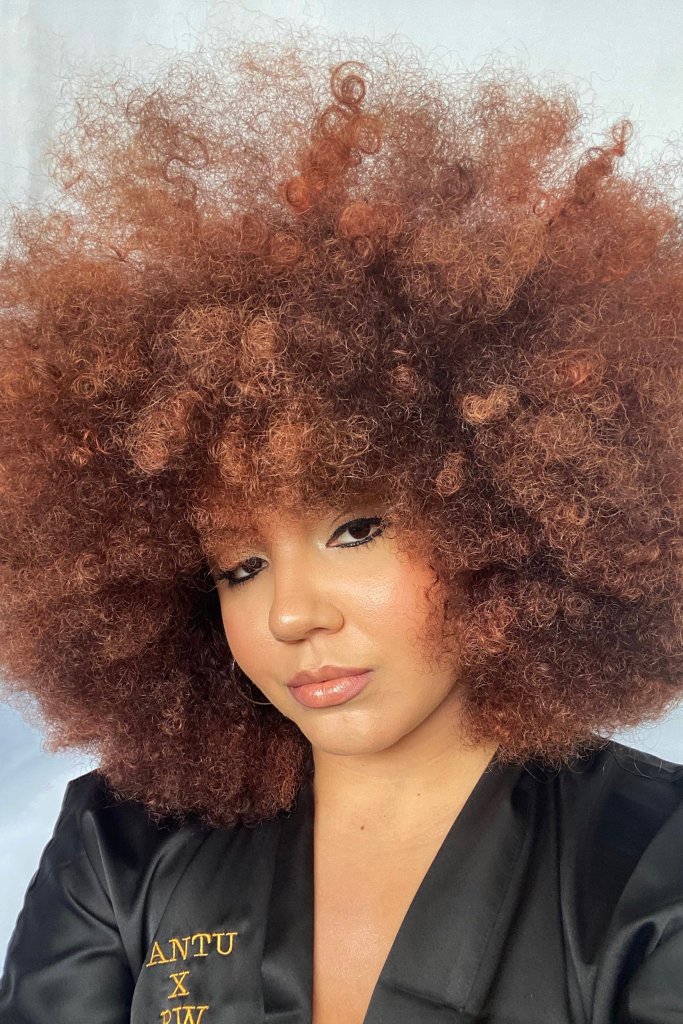 Partying with your hair brushed out or in full 'fro is something we should all experience. Release your inner disco queen!
If once you have brushed or picked your hair out, it frames your face weirdly, you can add a headband to show off your face while also helping to keep you cool on the dance floor.
Just be on high alert for hair petters – they are rife this time of year!
Sleek bun or Afro puff
This can be quite difficult to perfect depending on your hair's texture. To be honest, a sleek bun isn't something I would attempt due to my hair's thickness and volume, but sleek ponytails and Afro puffs are also great options.
If doing a sleek bun, I would start on damp, detangled hair and use a curl-friendly detangling brush or bristle brush to scrape my hair back into position, ready to tie up. If doing a ponytail or Afro puff, I would only lightly spritz the hair as opposed to dampening it.
You can of course use a gel or styling wax to keep your hair looking smooth throughout the party.
If this feels a bit too basic for party season, why not try styling your edges? Use a toothbrush and edge control to swoop your edges in any direction you wish and add some pearl gems in any gaps peeping through. Perfect party hair!