I'm Penny Whittingham, a content creator and model from Birmingham. My friends would describe me as an icon, my mum would say I'm an acquired taste – I like to keep the people guessing.
The journey to where I am today and why I'm writing this article started with absolutely despising my hair, to which I'm sure a lot of people can relate.
In my younger years, my hair was actually very well taken care of. I remember sitting cramped in between my mum's knees, having products applied (and my head smacked with the brush every time I moved), resulting in beautifully crafted cornrows – and a complimentary facelift – at the age of five.
The ritual of having my hair braided weekly worked fabulously until I reached the age of 11, when I started swimming competitively. Through my swimming, I managed to land a scholarship at a boarding school, meaning I wasn't able to have my hair rebraided all the time as before.
Soon enough, it started looking like a cornrowed mullet after a few weeks of not being touched.
I hated it; it was always like doing hair algebra trying to figure out when the next rebraiding date was coming up. I started to see my hair as a big black cloud hanging over me.
When I eventually quit swimming and moved home, the first thing I wanted to do was get my hair relaxed (chemically straightened). I wanted to be that girl whose ponytail swung from side to side with every step.
My mum reluctantly allowed me to get it done – and at first, it was great. In fact, I was feeling very JLo. It wasn't until I was on holiday and a huge chunk of hair broke off that I realised I had to de-JLo and embrace my hair's natural texture.
From that moment on, I avoided applying heat, stopped getting it relaxed, and grew my curls back. I decided to transition (grow it out and gradually chop) rather than a big chop to go back to natural because it seemed the lesser of two evils, and since I was still at school, I could grow it out without anyone noticing.
'Curly hair is difficult to manage' is something I heard a lot while transitioning and I still do now. And let me tell you: it's a myth that I absolutely hate!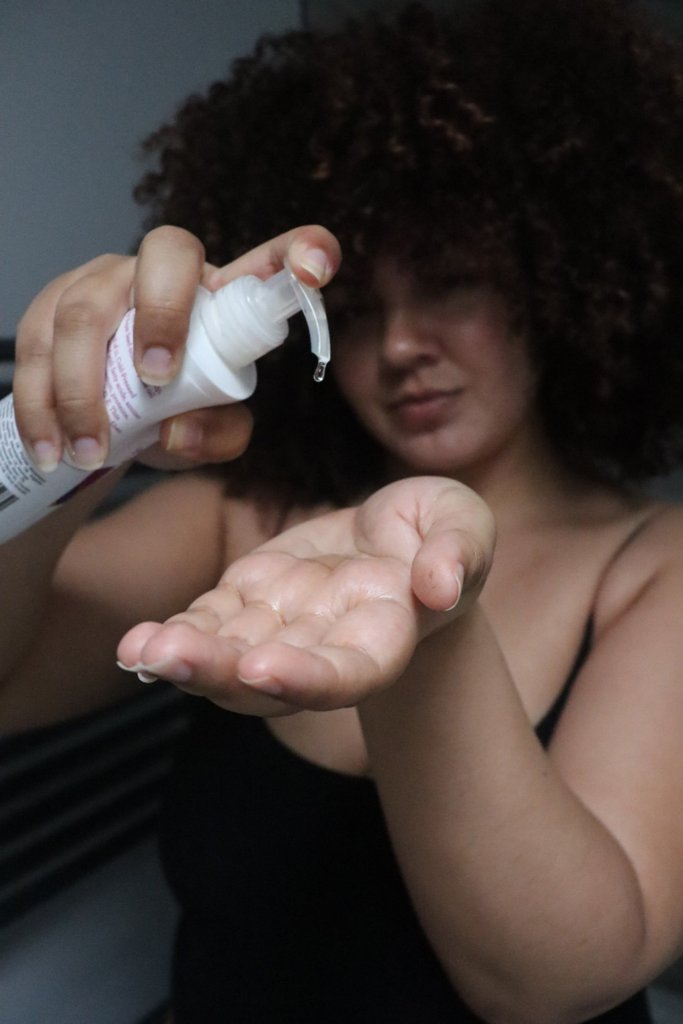 Learning how to care for my hair was difficult, but curly hair itself is not. It's complex. Once I found the right products and tools for my hair, everything else fell into place.
But most importantly, my attitude towards my hair needed to change in order to understand this.
Growing my natural hair was the beginning of redefining my beauty and ridding myself of the shackles of eurocentric beauty standards. I had to unlearn that straight hair was best, white skin was best, skinny was best – and that all started with my hair breaking off.
Creating my Instagram page (@pennyfroreal) was the first step in plunging myself into the natural hair community. I didn't realise so many women had been through the same thing as me and were talking about their favourite products and routines. That's when I started to share my own experiences to what was once a non-existent audience.
Being part of such a positive online community has taught me that I am enough exactly as I am, and it's something I'll always be grateful for. I hope to bring that same sense of community and celebration to my fortnightly column here at Eliza.
I'm looking forward to sharing everything I have learnt along my journey, and hopefully it will inspire someone to embrace their natural hair for the first time, be more creative, or delve deeper into themselves, all in the name of redefining beauty.