As a beauty journalist, I am lucky enough to try the latest – and often most spenny – beauty items. However, using too many products on a quick rotation often leaves my acne-prone dry skin feeling dehydrated, spotty, and flakey. In short: the opposite result of what I'm striving for, which is hydrated, balanced and glowing skin.  
According to statistics from Pinterest, 'skin minimalism,' aka, using less skincare in one's routine, has been on the rise in the last few months, while many also search for 'naturally glowing skin' on the popular platform.  
I was curious to see if my long and over-the-top skincare routine could use some Marie Kondo-ing. After hearing that even those from South Korea, who are known for their elaborate 11-step routines, are now favouring 'skip-care,' I was sold. 
That's how the idea for this experiment came together, along with the fact that the cost of living is terrifying at the moment, and I can't justify buying my favourite £130 vitamin C serum. I've had to learn to compromise, and this has been made easier by the fact that brands are following the minimalism trend to a tee. 
I was intent on finding the most minimal, fuss-free routine and testing it out for a minimum of two weeks to determine if I could strip things back successfully.
It so happened that my boyfriend doesn't care much for his skincare (yet has clear and glowing skin – typical), so I borrowed his routine and patiently waited to see how my skin would react.
Here's how things changed:
My original routine
AM
Cleanse with water, hydrating mist, eye cream, azelaic acid and/or vitamin C, hyaluronic acid serum and/or moisturiser, SPF.
PM
First cleanse with a balm, second cleanse with a gel/milk/cream product, eye cream, hydrating mist, essence, acid (a few times per week), retinol (a few times per week), and moisturiser.
When needed, spot treatment and LED light, and a mask weekly.
My boyfriend's routine
AM
Cleanse with water, moisturiser (optional) and SPF.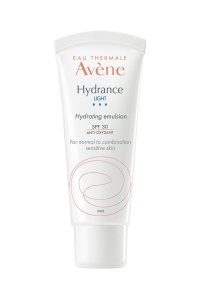 PM
Cleanse with a gel or foam product, then moisturiser. Once a week, scrub or mask and if there's a spot, use Mario Badescu spot treatment or Lush's with tea tree oil.
The experiment
For the first few days, I am amazed by how fuss-free and quick it is to only use a few products. I've really started to appreciate the ease of this 3-step routine – I can hardly recognise myself! 
However, by the end of week one I'm really missing my essence and retinol, and am certain just one cleanse isn't enough for my skin, especially when there's makeup to remove. 
The second week of the experiment, I start breaking out a lot and the drying spot treatments I was allowed don't help the situation. I crave more moisturisers, a BHA and a good double cleanse.
Weirdly, towards the end of the experiment, my skin is looking more glowy and the spots are fading on their own. Perhaps less really is more?
The verdict
Targeted men's products are known to be fuss-free, straight to the point, and more often than not, multi-use. Have you seen this Tweet?? It's annoyingly very true.  
Arguably, it's usually due to a combination of women caring more about specific products, aesthetics and ingredients, and let's face it, we can be suckers for good packaging, too – I know I am.
Packaging and brand name can be the main reason for a higher priced product, but ingredients and efficacy are also part of the reasoning for the final price.
As mentioned, men also tend to use more multi-use products; my boyfriend noted that when he shaves, his after-shave is also a moisturiser, for example.
Very minimal routines work for some, but if you have targeted concerns it may help to add antioxidants, acids and more.
For me, this experiment confirmed what my happy medium is; it's not a 13-step routine (anymore) nor a three-step one.  
With the ongoing cost of living crisis, it's nice knowing that my boyfriend and I can share the same routine while keeping my skin happy. Sometimes less is more, which is why post-experiment I am sticking to a 'skin cycling' routine: a happy place between my old over-the-top and new, more minimal self. 
It also solidified to me that skincare is very personal, and we are the only ones that can truly understand our own skin.
If you want to try a minimal routine, here are some products I like: