Glycolic, salicylic, polyglutamic – it can feel like you need to clock up ten years in med school to decipher skincare formulas nowadays… and they're just the acids.
In a bid to help you navigate the often-complicated jargon, I've rounded up the most important actives – as well as the buzzy skin ingredients to have on your radar for 2023.
Screenshot it, print it out, heck, commit it to memory – this is the A-Z you really need to know… 
Algae
Benefits: Marine-inspired products might seem like a bit of a gimmick but, according to several studies, algae has the potential to bust pigmentation and deliver antioxidant and anti-ageing super-powers.
It's even been shown to trump hyaluronic acid – a hero hydrator – when it comes to preserving moisture in the skin. Look out for red algae, brown algae and 'microalgaes' – chlorella and spirulina – that are showing up in a wave of new launches.
The best algae products: The Kate Somerville Hydrakate Collection, from £65, Hydrakate uses algae extract to minimise dark spots, fine lines and wrinkles while Conserving Beauty Sea Your Glow Mask, £32, Cult Beauty and The Ordinary Marine Hyaluronics Serum, £6.95, BeautyBay use algae to flood skin with moisture.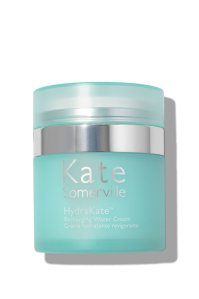 Bakuchiol
Benefits: What if I told you there was a plant-based ingredient offering the wrinkle-busting abilities of retinol, only without the dryness, peeling and irritation?
Bakuchiol has become a rising star in recent years for exactly that reason, following a clinical study that proved its retinol-rivalling credentials. It's ideal as an alternative anti-ager, if you're pregnant, breastfeeding or super-sensitive.
The best bakuchiol products: Boots Ingredients Bakuchiol Serum, £7, and Bondi Sands Fountain of Youth Bakuchiol Serum, £9.99, both Boots are incredible value for money and deliver visible results, or check out the By Sarah London Sleep Bakuchiol Daily Recovery Booster, £19, Sephora, that's made solely from cold-pressed plant oils for added nourishment.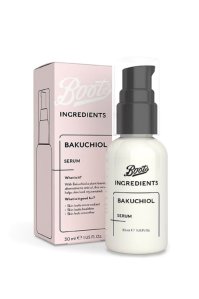 Ceramides
Benefits: These naturally occurring lipids (fats) make up over half of our skin composition but by the time we reach our thirties, our levels are typically down by 40 per cent. Yikes.
Their job? To act as the 'mortar' between our skin's cells, forming a protective barrier that locks moisture in and keeps irritants out. In short, they keep our skin super strong, balanced and hydrated.
The best ceramide products: CeraVe is famed for its ceramide products and its Hydrating Facial Cleanser, £10, LookFantastic is a great place to start, as is Dr Jart's Ceramidin Cream, £31.91, Sephora. For a super affordable option, check out Superdrug's Me+ Ceramides Moisturiser, £6.99, Superdrug.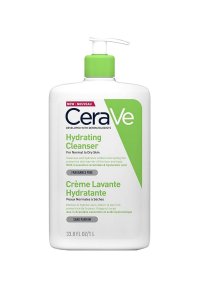 Edelweiss
Benefits: Small but mighty, the resilient edelweiss flower is only found at very high altitudes where it thrives in harsh Alpine conditions. Its secret? It produces its own protective antioxidant, which helps shield it from all kinds of environmental aggressors. No wonder it's being snapped up by skin scientists, too.
The best edelweiss products: The Body Shop has reformulated its popular Drops of Youth anti-ageing line to incorporate this hard-working botanical. I like its Edelweiss Daily Serum Concentrate, £30, The Body Shop, that can be applied underneath SPF or moisturiser as an antioxidant warrior against pollution.
Glycolic Acid
Benefits: Perhaps the most famous of all the alpha hydroxy acids (AHAs), glycolic acid – derived from sugar cane – is much lauded for good reason. It's a chemical exfoliant, working to help shed dead cells and combat fine lines, leaving skin smoother, brighter and more even.
Use sparingly and at concentrations of between five and ten per cent – it's powerful stuff.
The best glycolic acid products: There's no shortage of glycolic acid products on the market but many can be too stripping. Beauty Pie Dr Glycolic Pore-Purifying Glow Toner, £15, Beauty Pie, keeps skin balanced and calm, despite its 9.2 per cent glycolic content, thanks to soothing niacinamide.
Hyaluronic Acid
Benefits: Hyaluronic acid isn't an 'acid' as you know it; rather than exfoliating the skin, it acts as a humectant, drawing water in from the environment. Put simply, it's an incredible moisture magnet that plumps, hydrates and firms all skin types without a greasy effect.
The best hyaluronic acid products: You're spoilt for choice but my vote goes to the incredibly soothing La Roche-Posay HyaluB5 Hyaluronic Acid Serum, £40, Sephora, or Q+A's Hyaluronic Acid, £6.50, FeelUnique– which feel like formulas triple the price. Tan-Luxe's Super Glow Hyaluronic Self Tan Serum, £25, Sephora, is a must-have for boosting glow and plumping skin.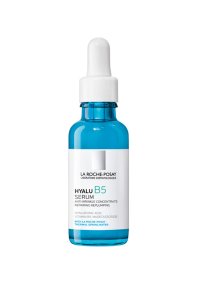 Jojoba Oil
Benefits: From Argan to rosehip, you'll spot plant-powered oils in countless skincare products. But jojoba oil is a favourite with formulators – and rightly so.
It offers all the nourishing prowess you'd expect, working to moisturise, strengthen the skin barrier and heal irritation. Yet, crucially, the fast-absorbing oil's composition is similar to that of our skin's natural sebum, which means it won't clog pores and can even help balance the overproduction of oil.
The best jojoba oil products: Face Theory's Organic Jojoba Oil, £12.99, FaceTheory is great for soothing all skin types sans a greasy film. If you're on the drier side, opt for the e.l.f Skin Super Nourish Facial Oil, £10, e.l.f, that blends jojoba with rosehip and sunflower seed oils, or Honest Beauty's Beauty Facial Oil, £35, Cult Beauty, which contains nourishing avocado oil alongside jojoba.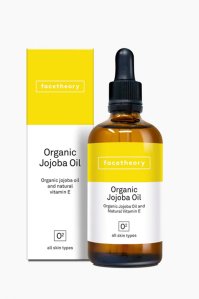 Mushroom
Benefits: Prepare to see mushroom-loaded skincare multiply in 2023. Searches for one particular type – the tremella mushroom – have rocketed by 87 per cent in the last year, according to data analysts Trendalytics.
Also known as the 'snow mushroom,' the hydrating tremella is bursting with kojic acid, which offers brightening, antioxidant and anti-inflammatory properties. Mushrooms are also considered an 'adaptogen.'
While scientific research into the topical effects of these is limited, it's thought that they can help repair skin damage caused by stress or other aggressors such as poor diet.
The best mushroom products: For tremella, check out Pacifica Wake Up Beautiful Dream Jelly Face Wash, £16, Cult Beauty that makes for a lovely morning cleanse. Reishi – another mushroom marvel – takes centre-stage in the Dr Organic Organic Reishi Instant Hydrating Lotion, £15.99, Holland & Barrett while new Berlin-born beauty brand Herbar harnesses both types. It's debuting with a Face Oil, £62, Herbar.
Niacinamide
Benefits: Consider niacinamide (also known as vitamin B3) the Swiss army knife of skincare land. There's not much this workhorse doesn't do, from minimising enlarged pores and breakouts to strengthening the skin barrier, meaning it's a great add-on to help your complexion better tolerate other harsh actives.
However, niacinamide's brightening powers are a standout, in my book. My skin looks infinitely duller and more uneven when I side-line it from my routine.
The best niacinamide products: I've loved Garden of Wisdom Niacinamide Serum, £11.50, Victoria Health for years thanks to its non-pore-blocking texture. If you'd rather combine a few heavy hitters in one elixir, opt for the Byoma Brightening Serum, £12.99, Byoma, that features ceramides and hyaluronic acid, too. Farmacy Beauty's 10% Niacinamide Night Mask, £40, Cult Beauty, means business when it comes to improving skin texture, hydration and clarity.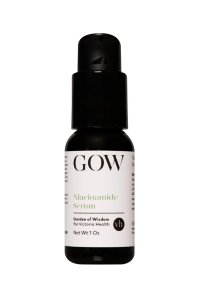 Polyglutamic Acid
Benefits: This is tipped to be one of 2023's most talked-about ingredients with searches already up 74 per cent since last year, according to Trendalytics.
The hydrator du jour, polyglutamic acid can hold four times more moisture than hyaluronic acid (now that's saying something). It works by forming a thin seal on the skin's surface that prevents water from evaporating, adding bounce and filling in fine lines.
The best polyglutamic acid products: The luxe Strivectin Advanced Retinol Nightly Multi-Correct Serum, £79, Sephora uses polyglutamic acid to counteract the drying effects of its retinol content but for more budget-friendly options, you can also get in on the action with The Glow Hub The Hydration Hero Facial Serum, £14, BeautyBay and The Inkey List Polyglutamic Acid Serum, £14.49, Boots. Both pair it with hyaluronic acid – the ultimate double act.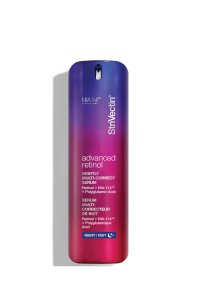 Retinol
Benefits: If you're in the market for an anti-ageing skincare ingredient, look no further. No, really.
Retinol (vitamin A) is the pinnacle of wrinkle-fighting, with more studies carried out on the ingredient than any other anti-ager. It works by 'instructing' skin cells to behave like healthy younger cells, increasing the production of collagen and improving texture and tone.
Side effects include sun sensitivity and irritation, so begin by applying only every third night and be strict about your SPF.
The best retinol products: Medik8 Crystal Retinal 1, £45, Sephora is a good place to start. Then work your way up through the formula's four other strengths. RoC do a powerful Retinol Correxion Line Smoothing Eye Cream, £24.99, Sephora, and if you prefer a cream, check out the Olay Regenerist Retinol 24 Night Moisturiser, £38, Boots.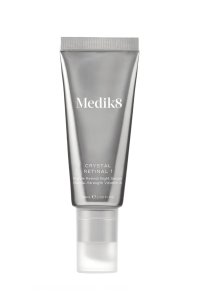 Salicylic Acid
Benefits: If you've ever used a product designed to fight spots, chances are it will have contained salicylic acid. A type of beta hydroxy acid (BHA), when it comes to blemish weapons, this is one of the greatest of all time. It's able to penetrate pores deep down where it breaks up blockages of dead skin cells and thick oil, to calm existing breakouts while warding off future blighters.
The best salicylic acid products: The cult Paula's Choice Skin Perfecting 2% BHA Liquid Exfoliant, £31, Cult Beauty, is in a lotion form that can be swiped all over. For on-the-spot targeting, go for the Murad Deep Relief Blemish Treatment, £33, Cult Beauty, or for an everyday treatment, Typology's Targeted Blemish Serum, £22.90, Typology, is the way to go.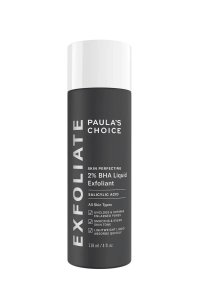 Tiger Grass
Benefits: Also known as Centella asiatica or cica, the tiger grass plant has long been celebrated for its wound-healing powers in Asian medicine. Now, thanks to its antioxidant and anti-inflammatory properties, the repairing ingredient has become popular in skincare, too, particularly for calming red or irritated skin.
The best tiger grass products: Dr Jart+ is the champion of all things tiger grass with its clever green-to-beige Dr Jart+ Cicapair Tiger Grass Colour Correcting Treatment, £37, Sephora achieving TikTok notoriety.
Urea
Benefits: Urea is one of the natural moisturising factors (NMF) that's found in the top layer of our skin. When applied topically, urea is one of the most effective ingredients for tackling dryness and flaking since it's both a humectant (meaning it absorbs moisture from the air and draws it into the skin) and an emollient (working to smooth and soften).
The best urea products: Urea is often found used in intensive hand creams and foot creams but if you suffer from scaly patches on your face, check out The Inkey List Supersolutions Dry and Rough Solution 10% Urea Moisturiser, £18.99, Boots. It's fast-absorbing yet deeply soothing – a wonder for eczema and psoriasis sufferers.
Vitamin C
Benefits: Quiz any skin expert and they'll tell you that vitamin C (in particular, L-ascorbic acid) is one of the gold-standard ingredients for top-notch skin, alongside retinol and SPF.
Most famed for its glow-giving powers, vitamin C has been proven by scientists time and time again, working to reduce pigmentation caused by the sun, ageing and acne marks. It's also a powerful antioxidant that works brilliantly when applied under sunscreen to protect against UV damage.
The best vitamin C products: Some vitamin C formulas can feel gritty or tacky while others aren't packaged properly (the bottle must be opaque and airtight to keep the ingredient stable). Not the L'Oreal Paris Revitalift Clinical 12% Pure Vitamin C Serum, £29.99, Boots, though, complete with salicylic acid and vitamin E.
Zinc
Benefits: One of the most common uses of zinc is in the form of zinc oxide, found in sunscreens and used to block UVA and UVB rays.
Like titanium dioxide, zinc oxide is a mineral form of SPF, which makes it a great choice for sensitive complexions. Zinc PCA is another skin win, useful for acne-prone skin since it soothes angry blemishes and balances oil production.
The best zinc products: While zinc oxide sun creams have a reputation for being pretty thick and opaque, the brilliant Avene Tinted Mineral Fluid SPF50, £20.25, LookFantastic, feels lightweight and non-chalky. For blemishes and pore refining, Revolution Skincare's 10% Niacinamide + 1% Zinc Serum, £6, Revolution, and Naturium's Niacinamide Serum 12% Plus Zinc 2%, £10.50, SpaceNK, reign supreme.