When it comes to everyday makeup, a lot of us tend to take a 'less is more' approach. Now, don't get me wrong – I love a smoky eye look as much as the next person, and you wouldn't catch me dead without some precise concealer placement and a hefty amount of bronzer at all times. But the trick to a really great makeup look is that it doesn't look like you're wearing loads of makeup, right?
What is soft glam makeup?
Enter soft glam: a new beauty vibe that's doing the rounds on social media and IRL. It's that kind of makeup you could totally rock for a job interview and head on a night out after.
Think glossy, dewy skin, a soft smoky eye and gorge nude lip. It's basically "wow she's hot," without necessarily looking like you've spent hours perfecting the ultimate cut crease.
Intrigued? I don't blame you. From radiant-looking foundation to ultra-natural eyeshadow, soft glam makeup is about to become your new everyday go-to.
Below, I've rounded up nine of the best soft glam makeup looks around, plus some of the products that will help you achieve the look too. It's time to empty out your beauty bag and prepare to restock…
Nine of the best soft glam makeup looks to recreate IRL
The simple smoky eye
Gorge, glossy and understated, this smoky eye look is perfect for both day and night. The key to ensuring super soft-looking eyeshadow? It's all about blending, my friend. Use a soft, fluffy brush and blend until your heart's content. Pair with a soft, balmy lip and you're good to glow.
The products you'll need: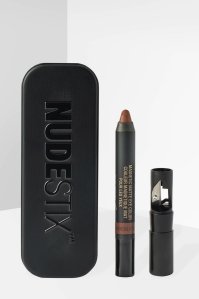 Bronze goddess
There's a really simple trick for pulling off this look, and it's using your bronzer as your eyeshadow. That way, it almost gives the impression that all that golden goddessy goodness is actually down to your A* bone structure – not makeup. It also saves you on that extra £££ – I love a 2-for-1.
The products you'll need: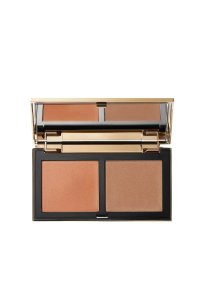 Winged eyeshadow
This look is perfect if you're a fan of a winged eyeliner but want to update it in a softer, sexier way. Add a pop of lighter eyeshadow to the inner corners of your eye to really add to the feline effect.
The products you'll need: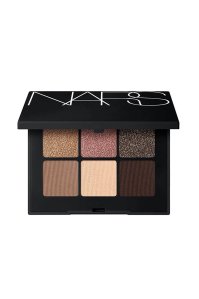 Good to glow
A soft glam look is all about that base. Think dewy, glowing skin that just screams radiance. Cream products are key to this look – and a damp Beautyblender will help to ensure seamless blending.
The products you'll need: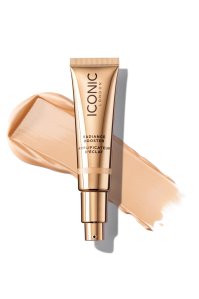 Red-carpet lashes
Another way to nail soft glam makeup? Invest in a pair of mega eyelashes and they'll elevate your glam levels instantly. The secret to natural-looking falsies is all about the size, so make sure you trim your lashes if needed.
The products you'll need: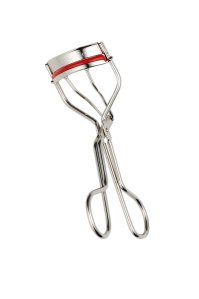 Dolphin skin
While dolphin skin might sound bizarre, it's actually been a key trend in the beauty-sphere for a while. Picture it: that firm, smooth, slippery soft skin of a dolphin. Who wouldn't want that?! The key to achieving the look? Moisturise your skin well before applying any base products, then lock in your look with a refreshing face mist throughout the day.
The products you'll need: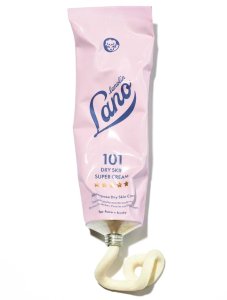 Back-from-the-beach beauty
I'm obsessed with this back-from-the-beach beauty look created by Mario Dedivanovic as, to me, it's what soft glam makeup is all about. It's glamorous and glowy, but still looks super natural.
The products you'll need: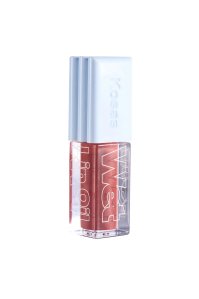 Mega glam
This look offers a really gorgeous, understated option that can work for a range of eye shapes. Use a warm bronze shade across your eye and blend the colour underneath your bottom lashes to create a soft and subtle smoke.
The products you'll need: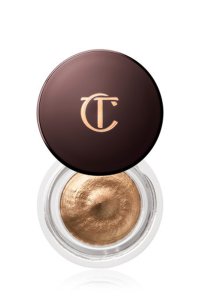 Faux freckles
Another way to create a natural, fresh-faced look: add a smattering of faux freckles over your nose to make your base makeup appear soft and sheer (if you already have freckles, lucky you). Pair with a soft bronzed eye, brushed-up brows and nude lip for the ultimate soft glam vibe.
The products you'll need: