From the arrival of millennial pink in the mid-late 2010s, to Pierpaolo Piccioli's Valentino Pink collection and this year's obsession with Barbiecore, we're collectively drunk on the hue.
Solidifying pink's status as the colour of the moment, Pantone has just revealed Viva Magenta as its colour of the year for 2023 (sorry goth girls, our time will come again). But what exactly is Viva Magenta?
According to Pantone, 2023's hottest shade is "expressive of a new signal of strength." The colour resides in the crimson red hue, making it a bolder departure from the millennial and barbie pinks that have flooded our homes, clothes and makeup for the past couple of years.
Now, if you're ready to jump head first into the new years' trend and wear Viva Magenta head to toe, go for it! We've got our guides on alternative Christmas party outfits and what to wear to a fancy work event, both of which include vibrant pink options.
However, if like me your wardrobe is a steady mix of black and neutrals, which you aren't willing to compromise on, you can instead do what I do, and turn to your makeup to add a splash of colour.
After all, "Viva Magenta is brave and fearless," so why not follow that and step out of your comfort zone this year? Whatever you are comfortable with, below I've rounded up the minimalist and maximalist ways you can add Viva Magenta into your makeup routine.
On the eyes
Go Minimalist
Don't be overwhelmed by this vibrant shade; magenta is not only a gorgeous colour to wear on your eyes but it's super versatile too. Because Viva Magenta strikes a balance between warm and cool tones, it complements all skin tones and eye shades.
If it's only a subtle hint of pink you want on the eyes, add a touch of magenta eyeshadow on the inner corners to open them up.
You could also swap your usual eyeliner for this punchy shade – KVD Vegan Beauty's Super Pomade in Magenta, £20, Boots, can be used as a liner or eyeshadow. To add an extra pop for party season, layer Charlotte Tilbury's Pillow Talk Crystal Dimension Eyeliner, £24, Charlotte Tilbury, on top for a glitter flip finish.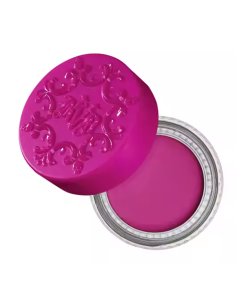 Go Maximalist
Ready to go the whole nine yards? By Beauty Bay's Berries 16 Colour Palette, £12, Beauty Bay contains an explosion of berry and pink tones, including Claret, a matte shade which gives Viva Magenta a run for its money. The Morphe x Jaclyn Hill Palette Volume 2, £39, Morphe, also contains a handful of magenta hues, from the vibrant 'Dance Party' to the raspberry-toned 'Oh, Hello'.
Not looking for a full palette? Blend Nars Single Eyeshadow in Fatale, £18, Harvey Nichols, a cool toned red, across the eyelid, and pat a dab of the shade Domination (a fuchsia shimmer) in the middle for a spotlight effect.
On the cheeks
Go maximalist
Blush draping takes inspiration from the '80s New Romantic aesthetic and while it might not be for the 'no makeup makeup' lover, it's a pretty iconic party look.
To get draping, take a medium-sized blush brush and apply your chosen magenta blush in a C-shape, from your temples to the apples of your cheeks. For a monochrome look, use the same shade on your eyes, blending out and connecting the eyeshadow to your blush.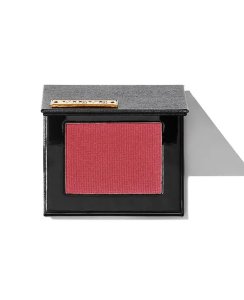 Go minimalist
Don't be afraid of bold blush pigments; you can still get a super natural finish with even the brightest of colours. It's all about application, so go super light with a medium fluffy brush, which will help to disperse the product evenly. Remember, it's always easier to add more on than take more off.
The 'cold girl look' that's been going viral on TikTok and Instagram is an ideal example of how to wear Viva Magenta as a blush, especially in the colder months. To get this look, apply your chosen blusher to tops of your cheekbones and across the tip of your nose for the 'I just went on a long winter walk' look, without the frostbite.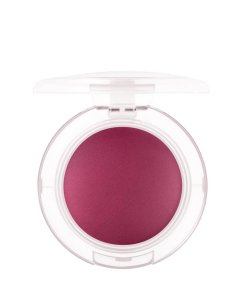 On the lips
Go maximalist
For a bold statement, look no further than a solid magenta lip. This look screams 'party season' and pops with a cool-toned smokey eye that will contrast the brightness.
To ensure you get the longest wear and to prevent bleeding, first line your lips with a smudge-proof lip liner, such as the Sephora Collection Lip Stain Liner in Sunrise Pink, £9.99, Sephora, and follow with a lipstick. BareMinerals' Mineralist Hydra Smoothing Lipstick in Inspiration, £20, LookFantastic, is a close match for Pantone's Viva Magenta shade.
Go minimalist
For a softer take on Viva Magenta, take inspiration from the French and go for a just-kissed finish; take a matte cream such as Rare Beauty's Lip Souffle Matte Lip Cream in Heroic, £19, Space NK, and pat into the lips before blotting with a tissue. Tres chic.
Another option is to go for a magenta lip stain which gives a subtle 'bitten' colour to the lips and is perfect for the winter months.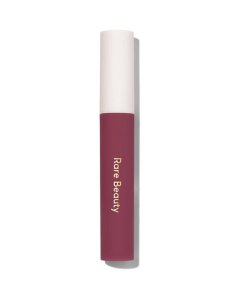 Simply swipe on a lip stain such as e.l.f's Hydrating Core Lip Shine in Lovely, £6, e.l.f, or Fenty Beauty's Poutsicle Hydrating Lip Stain in Strawberry Sangria, £17, Sephora.
So what are you waiting for? Get creative and explore your makeup through magenta-tinted glasses.