The Daisy Jones And The Six adaptation we've all been waiting for is finally coming to Amazon Prime on 3rd March, promising the best of 70s rock & roll styling and Fleetwood Mac inspired fashion as it follows the rise and fall of fictional 70s rock band The Six.
Riley Keough and Suki Waterhouse are set to become style icons of the summer and if teaser pictures are anything to go by there'll be look after look of 70s inspired outfits we'll want to emulate. Flared jeans and boho blouses, sign us up.
70s' influence is omnipresent, however many trends come and go over the seasons. It's the decade that keeps on giving. Why? Maybe it's the free-spirited feel of floaty fabrics and retro prints we can't help but revert to. Throw on a vintage midi dress with a belt and some knee-high boots and you'll pull together an outfit that feels laidback but striking all at the same time. There's something about 70s inspired outfits that exude confidence, but effortlessly.
The key to making 70s inspired outfits feel more fancy-free than, um, fancy-dress is fabrics and colour. Basically, avoid anything too shiny or bright. The colour palette is a dusty and earthy mix of burnt oranges, yellows, browns, greens and washed vintage denim blues. Fabrics are soft and natural cottons, suedes and crochet knits. Prints range from ditsy florals to bolder swirls and zig zags.
Don't wait till summer holidays to style a carefree 70s spirit into your wardrobe, this edit will show you how to style 70s inspired pieces into your looks now.
How to style 70s inspired outfits
Boho blouses + flared jeans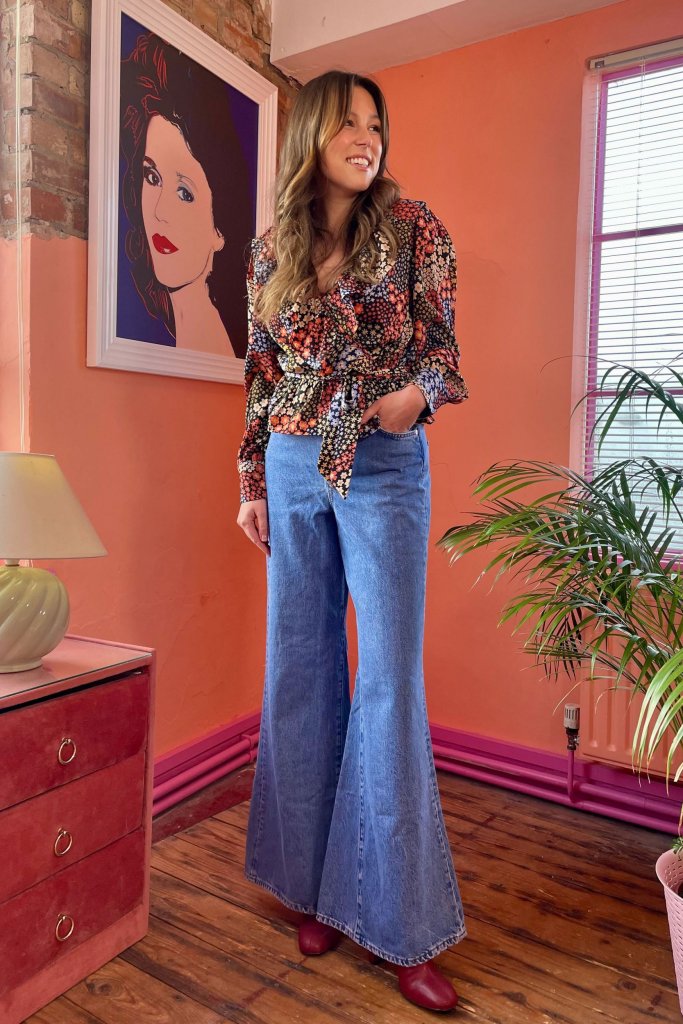 One of the simplest ways to nod to 70s style is a floral blouse. Vintage prints and soft fabrics (nothing that has a sheen here!), ruffles and floaty billowy shapes are the features to look for if you'd like the look to feel more authentic.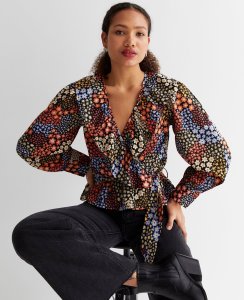 Shop more blouses:
Floaty floral dresses + cowboy boots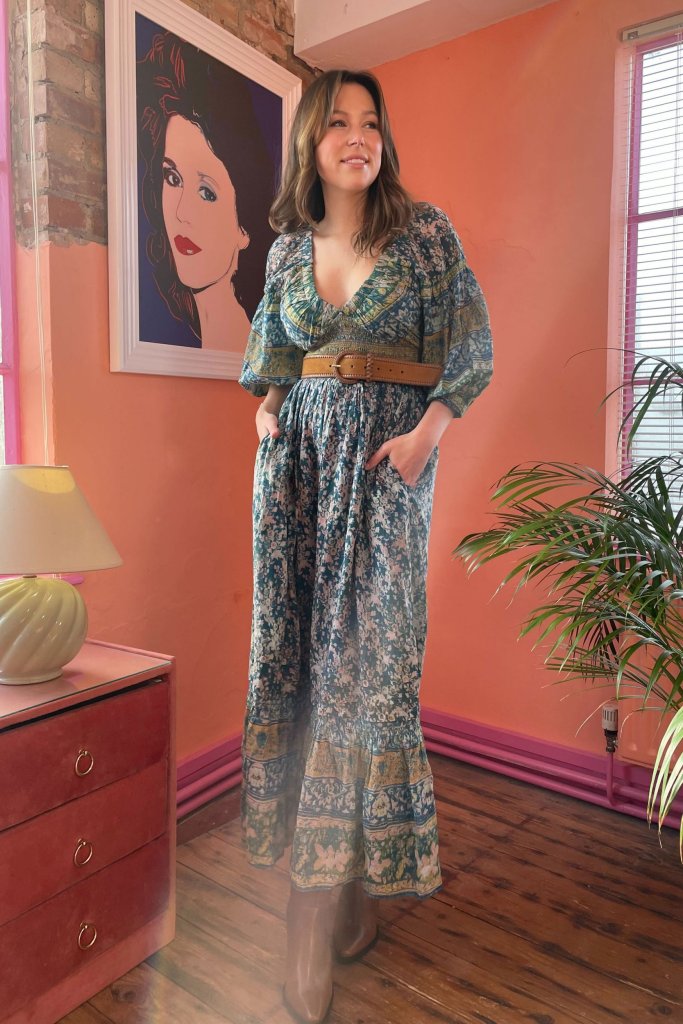 A midi length, floaty, floral dress is also reminiscent of laidback 70s styling, billowy long sleeves and tiered skirts all adding to the 70s effect. Add a statement belt like this suede style from Boden and some suede cowboy boots to make the look work all year round and then switch to sandals or flip flops for any winter holidays or when summer rolls around.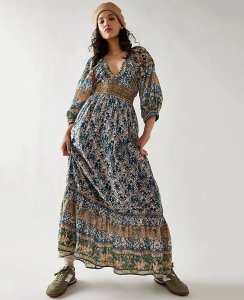 Shop more floral dresses:
Mini dresses + knee high boots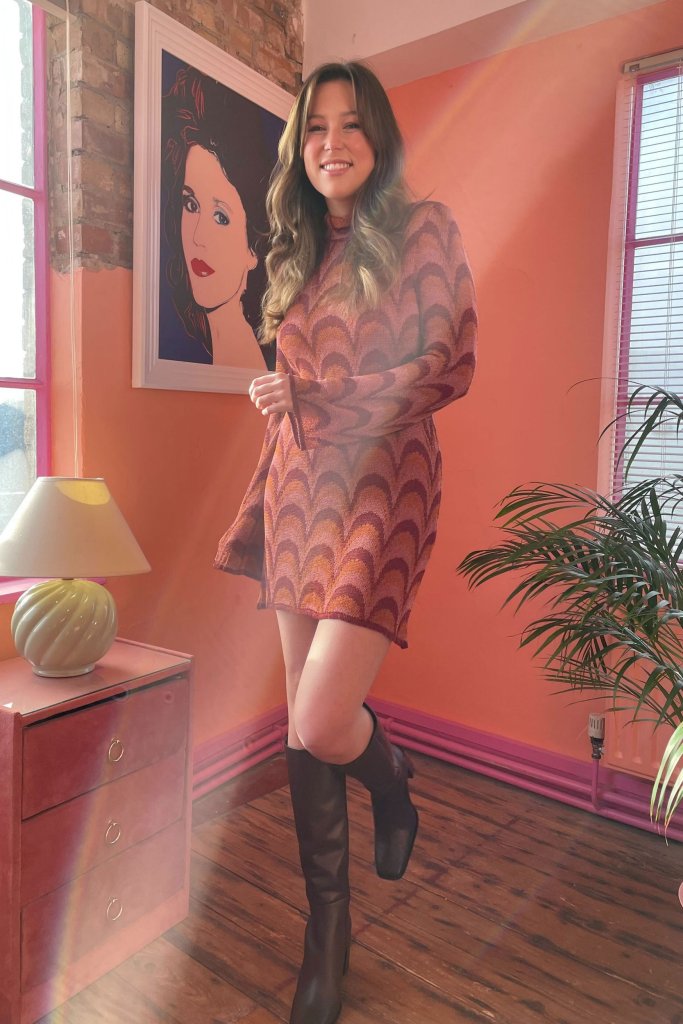 Look out for a mini dress with flared long sleeves for a 70s twist, like this one from Mango which can be worn solo or layered over the top of jeans for a 70s inspired outfit.
Shop more mini dresses:
Crochet jumpers + denim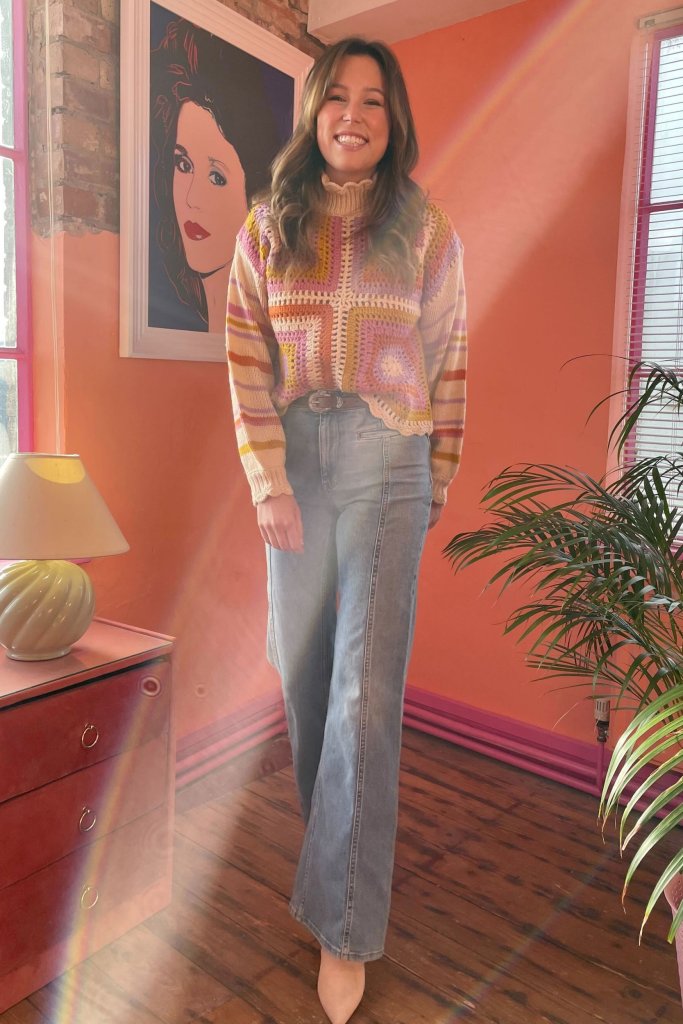 A crochet top or embroidered jumper in a retro print signals 70s styling. Wear in winter with flared jeans or with shorts and a bikini in summer.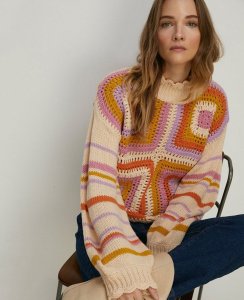 Shop more 70s knits:
70s denim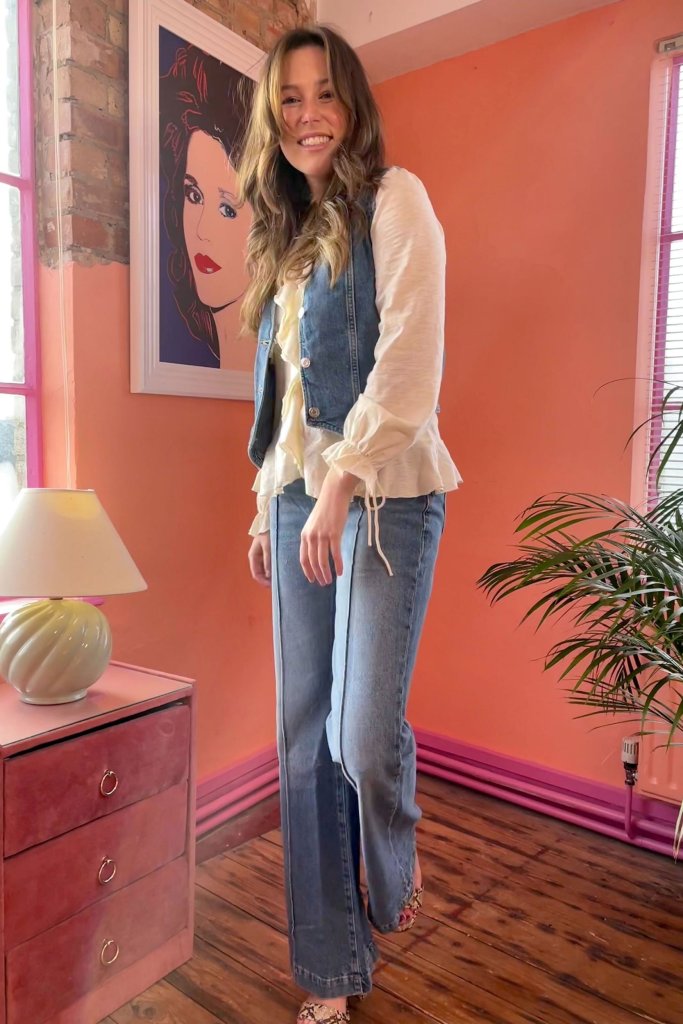 Moving onto denim, this waistcoat and flares combo from Mango has 70s rock band all over it. Wear the waistcoat on its own or with a floaty blouse like this one from Anthropologie underneath.
Shop more 70s inspired denim:
Skirts + knits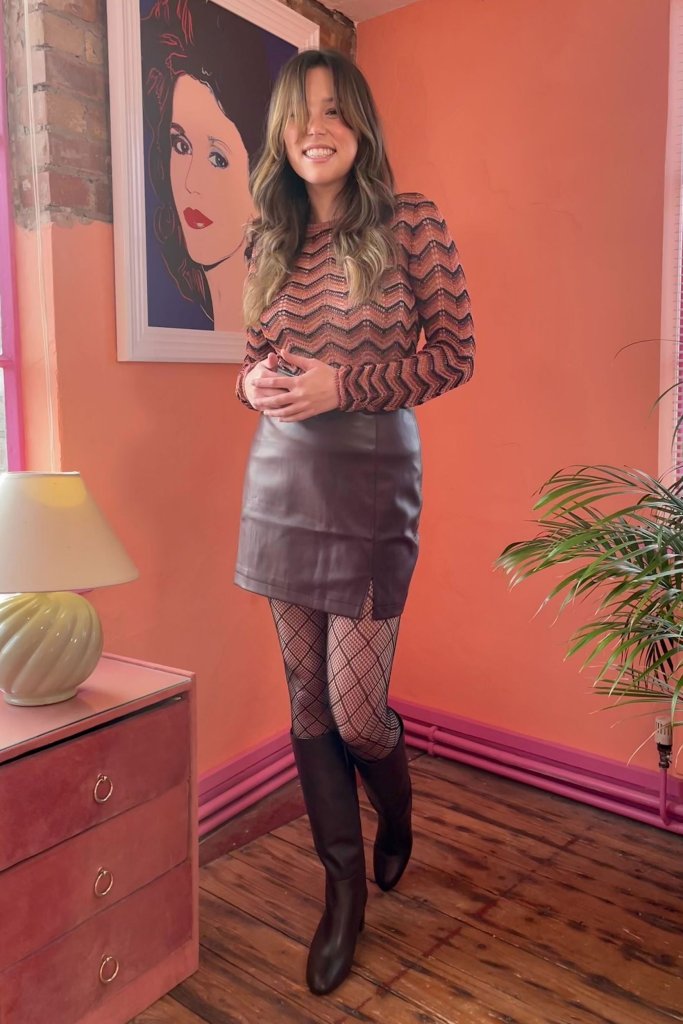 Another idea for styling the 70s into your wardrobe from winter through to spring is finding a suede or leather skirt in a shade from the 70s colour palette. Team up with a roll neck or thin knit, boots and tights in similar shades and you have an everyday look with a retro spin.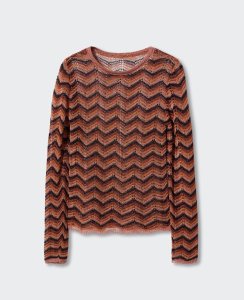 Shop more skirts:
Accessories for your 70s inspired outfits
Accessorise your looks with some 70s staples, including printed scarfs and 70s sunglasses.