I've got a busy day planned next Saturday – brunch with some friends around midday, then a birthday party late afternoon (food and drinks) into the night with another group of friends – we might end up going out out, but not sure! I can't go home in between to get changed, so I need a day to night outfit that'll see me through the whole day and evening. What do I wear?!

Ella from London
Day to night outfits are a thing for this very reason, and it's best to think about it in advance so there's no last-minute panic. If you're on top form for all this socialising, you want to make sure your clothes are, too. It's important to strike that perfect smart casual balance, as you don't want to feel too dressed up in the day, but not under-dressed in the evening either. Comfort is key too, especially if you're hitting a dance floor in the evening.
So, what's the answer? What to wear to brunch can vary wildly depending on if you're going somewhere low-key or extra bougie, but there are some options that'll strike that effortless smart casual and fun vibe at the same time.
Same goes for what to wear for a night out. From drinks to dinner party outfits, you want to find a formula that feels inherently you whatever the season, with clothing that's comfortable and prepared for any eventuality, with some added party-ness thrown in.
Combining daywear and evening outfits for the perfect day to night transition can be done with minimal effort, it just needs a little bit of forward planning. Let's break it down…
The day to night outfit formula
What to avoid
There's lots of choice – dresses, jumpsuits, skirt combos, jeans and a top, or even suits for day to night outfits – but you've got to keep in mind that smart-casual sweet spot.
Don't go for anything too formal or you'll end up looking like you've picked a wedding guest outfit (don't get me wrong, I love midi floral dresses but one would look a bit out of place in a club or lively bar on a night out). Similarly, don't pick anything too tailored that looks like clothes for the office. It's time to let your hair down.
Start with one of these
A versatile dress
A slip dress, strappy midi or silky shirt dress is a good place to start. You'll feel swish by day, especially with a chic blazer or coat layered over the top for brunch, and it won't be too mini or revealing for travelling between your events in the daytime. Then by the time you've got to your dinner, you can whip the jacket off for some glam, ready to shimmy or two-step across the dance floor.
A day to night jumpsuit
A jumpsuit is always a good idea when you're on the go. Stick to block monochrome or bright colours in smarter fabrics like satins or viscose that drape nicely for a day to night look, rather than linens or heavy cottons in light neutral shades that are better by day. Add a blazer or leather jacket on top for daytime, and you'll look dressed up enough for evening, too.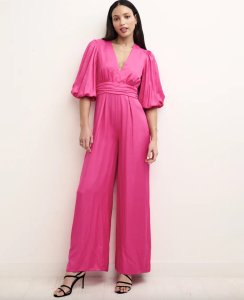 A weekend co-ord
Like jumpsuits, you'll need to think about fabrics for a day to night suit or co-ord. Linens and cotton styles look gorgeous by day but might look too casual (and be a little chilly) in the evening, while anything too structured might feel too corporate for a relaxed soirée. The best bet is a satin, lace, crochet or denim option. And if you feel too exposed in the daytime or you need to wrap up warmer for the evening, throw on a leather or denim jacket or a blazer.
Skirts and tops
Stick to a skirt with some structure, whether you're into mini skirts or a draped midi, for the perfect smart-casual middle ground. Then pair it with a silky blouse or top that'll look smart in the day and dressy in the evening. Or, if you're going for a low-waisted midi skirt like this one from TALA, try a brightly-coloured bandeau top and waist beads to lean into the sexy Y2K vibe (and stick a jacket over the top for daytime, if you like).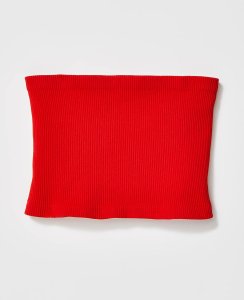 The classic jeans and a nice top
My trusty day to night outfit is jeans and a nice top (guilty!) I like pairings that contrast, so for straight fit or skinny jeans I go for a floaty, ruffled or statement blouse. And then in reverse, I'll pair flared or wide leg jeans with cropped or fitted tops or tank tops.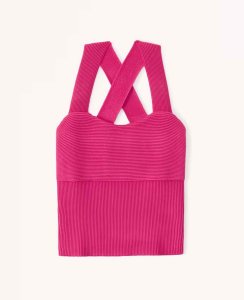 Add a layer on top
Whatever the season, a blazer or cropped jacket will serve you well for day to night outfits. Brights or pastels will brighten up a brunch outfit, or for a more muted look a slightly oversized, longline blazer in darker shades will look super chic. Feel the chill? A leather blazer will give you extra warmth.
Decide on shoes
If you're out from midday to midnight, and even later, your shoes need to be your friends, not foes. No painful and unforgiving shoes for you. If you love dressing up, there's block heels with soft straps or mules, or for more casual looks you can wear smart trainers or chunky sandals.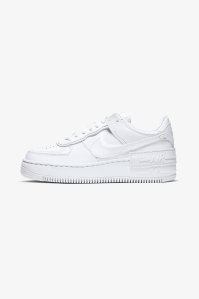 Find a day to night bag
For wearing all day long, a crossbody bag or shoulder bag is your answer as you won't have to think about it and you can keep it with you if you head out to a club. You'll also have just enough space for your essentials, and any make up for touch-ups, without weighing you down. Plus, your hands will be free for cocktails.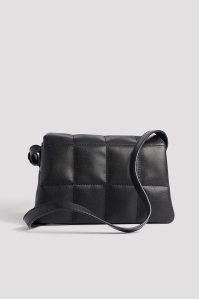 Throw on some extra jewellery
A quick and easy way to elevate day to night outfits is jewellery. Look at statement earrings, chunky rings and dainty chains which will instantly make you feel ready to party.