Emma Raducanu serves looks every time she steps on and off the court, from acing the preppy aesthetic to smashing the elegant black-tie dress code.
She's been front and centre for tennis style inspo ever since her big win at the US Open back in 2021, securing multi-million pound deals with the likes of Dior, Tiffany, Nike and Evian. And despite her injuries for this summer's tennis season, she's still out and about in plenty of outfits we want to re-create.
There are the blue and white striped shorts she's been sporting at Wimbledon this year, numerous stunning Dior gowns at special events, and all her colourful Nike tennis outfits (so good they'd tempt even the least sporty of us to pick up a racket and give tennis a go!).
So, what are her style highlights? From sporty separates to sexy skorts, we're here to help you get Emma's look…
Preppy striped shorts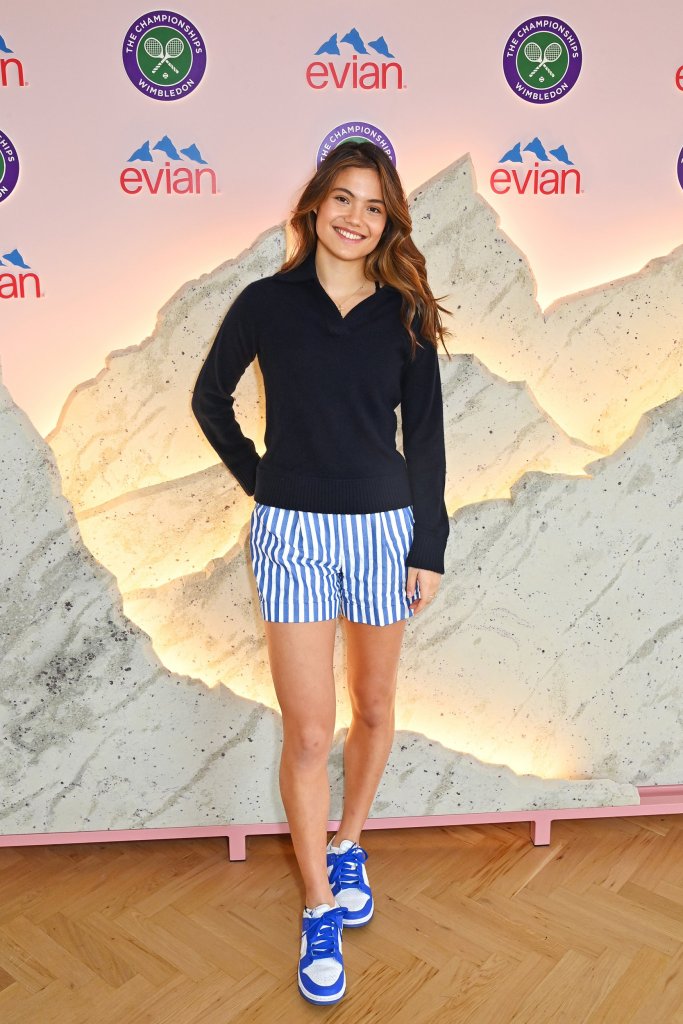 A sure sign that blue striped shorts are a smart casual basic for summer, Emma's look is giving old school preppy in that care-free, casual kinda way.
Sleek skorts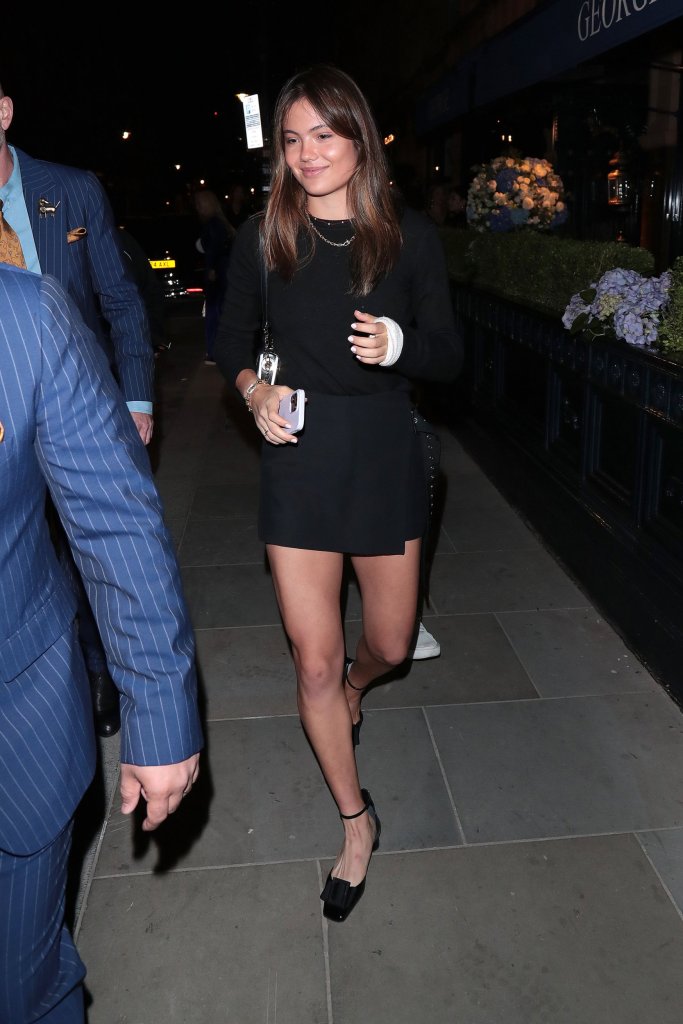 Emma serves a lesson in sporty-meets-stylish dressing with this sleek all-black outfit. The highlight? The chicest skort ever, swiftly followed by a surprising win for square toe low-heels – who knew they could look so glamorous?
Pleated dresses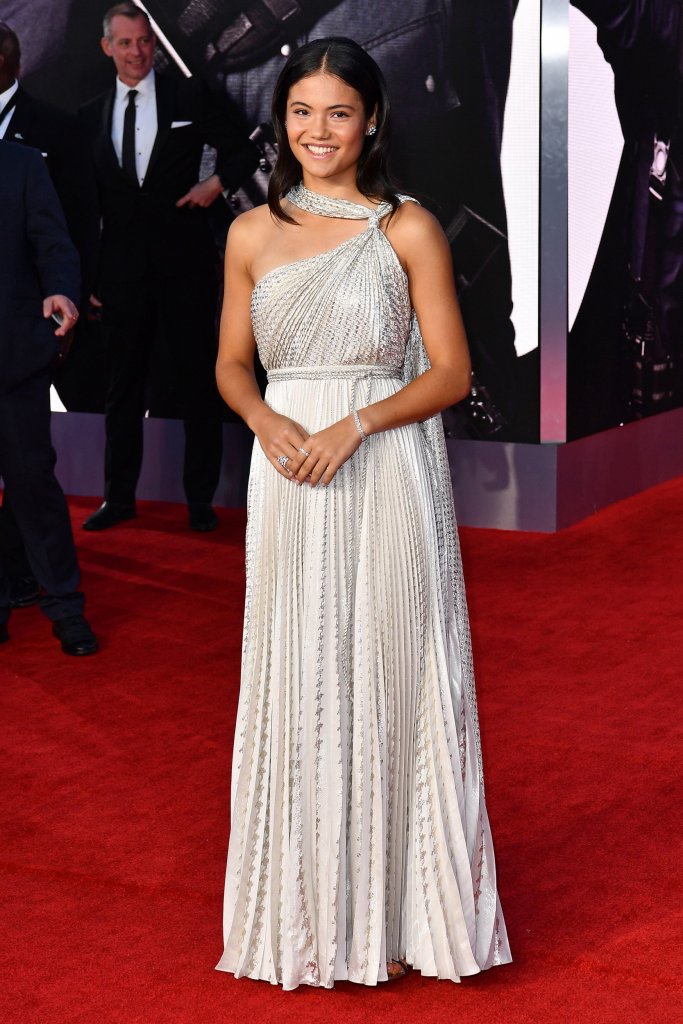 Emma's red-carpet outfit choice at the World Premiere of No Time To Die was a stunning pleated gown. You can turn to pleated dresses for formal occasions this summer, whether you're a wedding guest or hosting your own rehearsal dinner. This pleated dress from Mango was a sell-out hit in pink, so don't expect this white version to stick around for long.
Colourful tennis outfits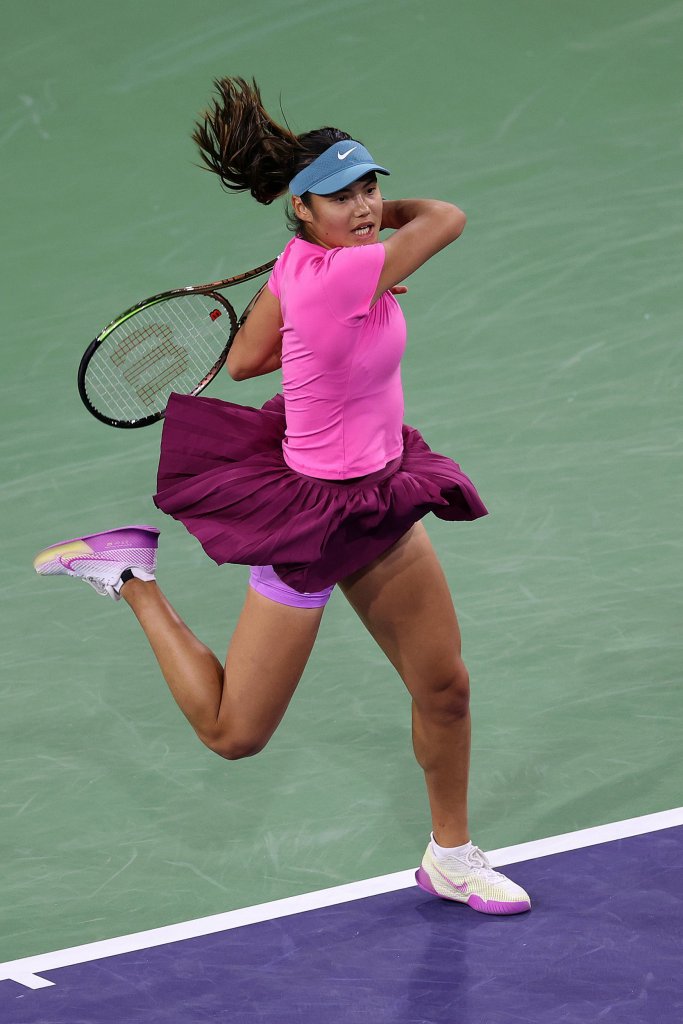 It wouldn't be an edit of Emma Raducanu's top style lessons without some actual tennis outfits. It's all about Wimbledon white outfits right now, but Emma makes a strong case for bright and colourful looks to wear on the court, championing a vast selection of Nike (her sponsor) tops in every colour of the rainbow.
Sheer lace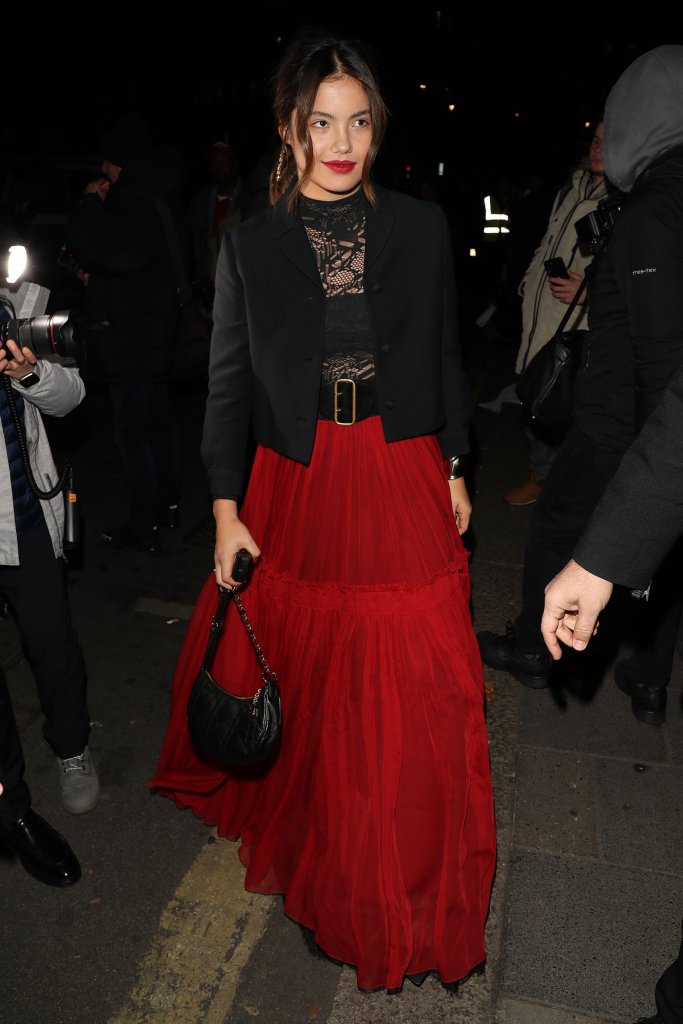 When Emma dresses up, she'll often turn to black lace outfits (like our fellow style crush, Jenna Ortega), including when she collected her MBE. It's a swerve away from her sporty aesthetic and nods towards this summer's sheer trend in a way that's brilliantly classic and modern at once.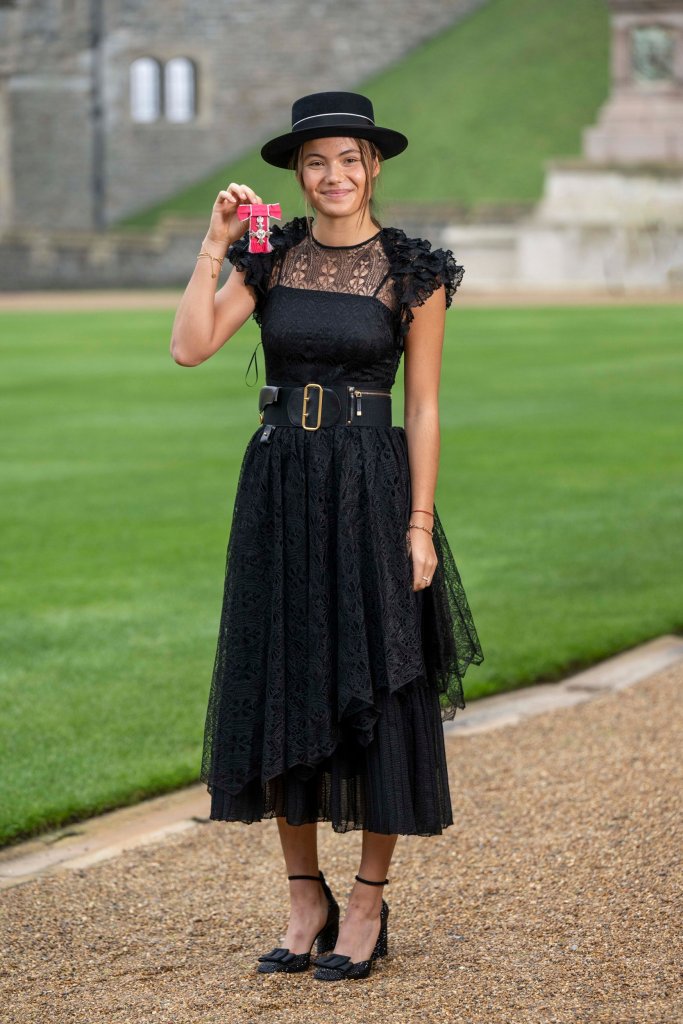 Gothic florals
This black floral dress is a great example of how to wear florals in a way that doesn't feel dated and overdone. The cut-outs and the gothic vibe feel unexpected, in contrast to cutesy ditsier floral prints.
Football kit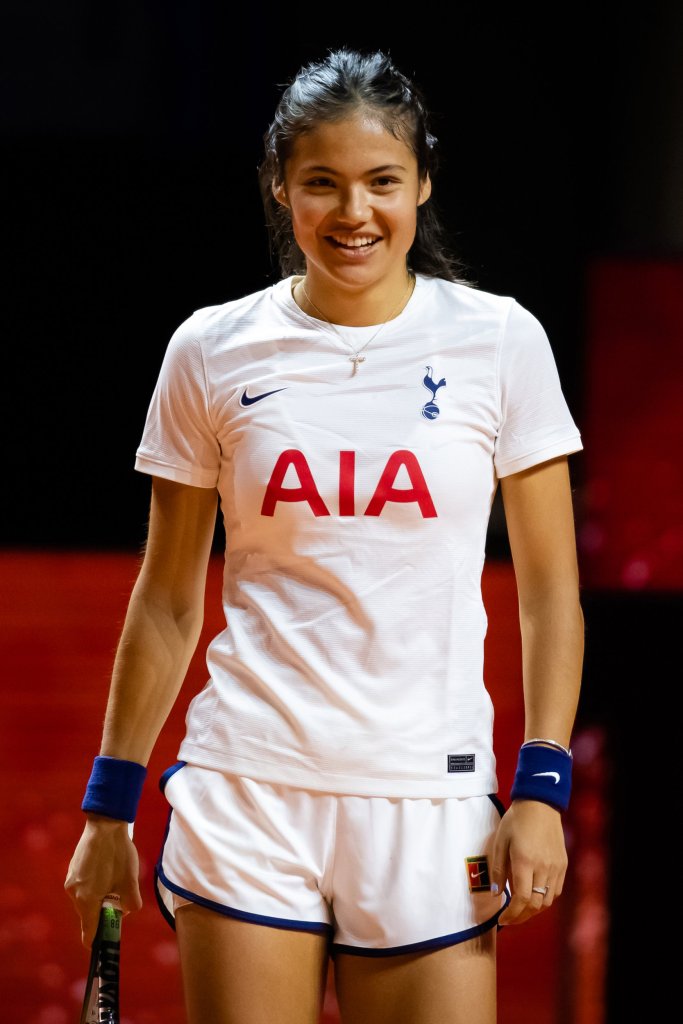 When she was training last year, Emma donned a Tottenham Hotspur football shirt (much to Tottenham fans' delight), despite her allegiance to a completely different sport. You might not want to make similar loyalties, but the Women's World Cup starts later this month (England's first game is 22nd July to save in your calendars!) so now's the time to get behind the Lionesses and pick up an England football shirt in time for the first game.