On any given day, you can't scroll for more than a second on Instagram without spotting a pair of white trainers. Not just any old white trainers, however. There are six pairs that have quickly become It styles, such is their popularity and versatility, and I'm all for it.
I have a long-standing love affair with trainers, and I don't think that'll change anytime soon. It began more than 15 years ago, but admittedly, I was a little less selective back then when it came to picking the trainers I wore: it was more of a quantity over quality situation.
How can I wear trainers for any occasion?
Anyway, the years went on and I became that person who tries to shoehorn trainers into every look, no matter the occasion. Job interview? Sure, the minimal white trainers with smart trousers are perfect.
Christening? No problem, I've got a flatform pair that'll work nicely with my trouser suit. Night out? My new Nike's will look so nice with a printed mini dress. There really were no limits to my loyalty to my comfortable footwear of choice.
Which colour and style of trainers will I get the most wear out of?
It's worth noting that this was way before wearing trainers with a suit had become a thing, so when I decided it was time to 'smarten up my look' this is when I became all about the white trainer. You know the one: a classic, optic-white, almost tennis-esque pump, which is equal parts versatile and chic. Your first thoughts might be that they sound boring, but I promise they're far from it, and I'll bet they become the most worn shoe in your wardrobe. Summer is en route, and only a sparkling box-fresh pair will do, so here are the 6 styles I turn to which suit every occasion and every look… 
The retro trainers
Adidas Gazelles, Sambas and Campus are undoubtably the hottest trio of trainers right now.
There's a lot of history behind these trendy styles, with Adidas Sambas initially being released in 1949 as an indoor football shoe and Adidas Gazelles following in 1966 with styles suitable for indoor and outdoor football. Adidas Campus trainers were then released in the '80s as a basketball shoe. But today, I'm wearing all of these sporty shoes purely for fashion purposes.
The styles have subtle differences in the tongues and soles, but they all have the same retro feel and are available in a multitude of colours from bright to neutral.
Gazelles were loved by the likes of Noel Gallagher Mick Jagger in the '70s, the Campus were famously worn by The Beastie Boys and Run DMC in the '80s, and we saw Kate Moss and Gwyneth Paltrow rock Sambas in the '90s. And now, all three of the similar styles are cool again. Over the last year, we've seen them on the feet of stars like Harry Styles, Bella Hadid, Hailey Bieber and Kendall Jenner, and it looks like the trend is here to stay. All of these sell-out styles are pretty hard to get your hands on, so act fast if you want a pair!
The celebrity favourite
New Balance 550s are the kicks on everyone's lips right now, earning a reputation as one of the coolest shoes of 2023 after being worn by taste-making celebs and influencers like Emily Ratajkowski, Rihanna, and Matilda Djerf.
Like most of the popular trainers right now, they're actually a vintage design. New Balance released the first pair of this low-top style back in 1989, and the brand decided to resurrect the now-beloved silhouette in 2020.
These look great with pretty much anything, from floaty maxi dresses and sleek midi skirts to jeans and tracksuit bottoms. They're a total wardrobe staple.
The classic 90's trainers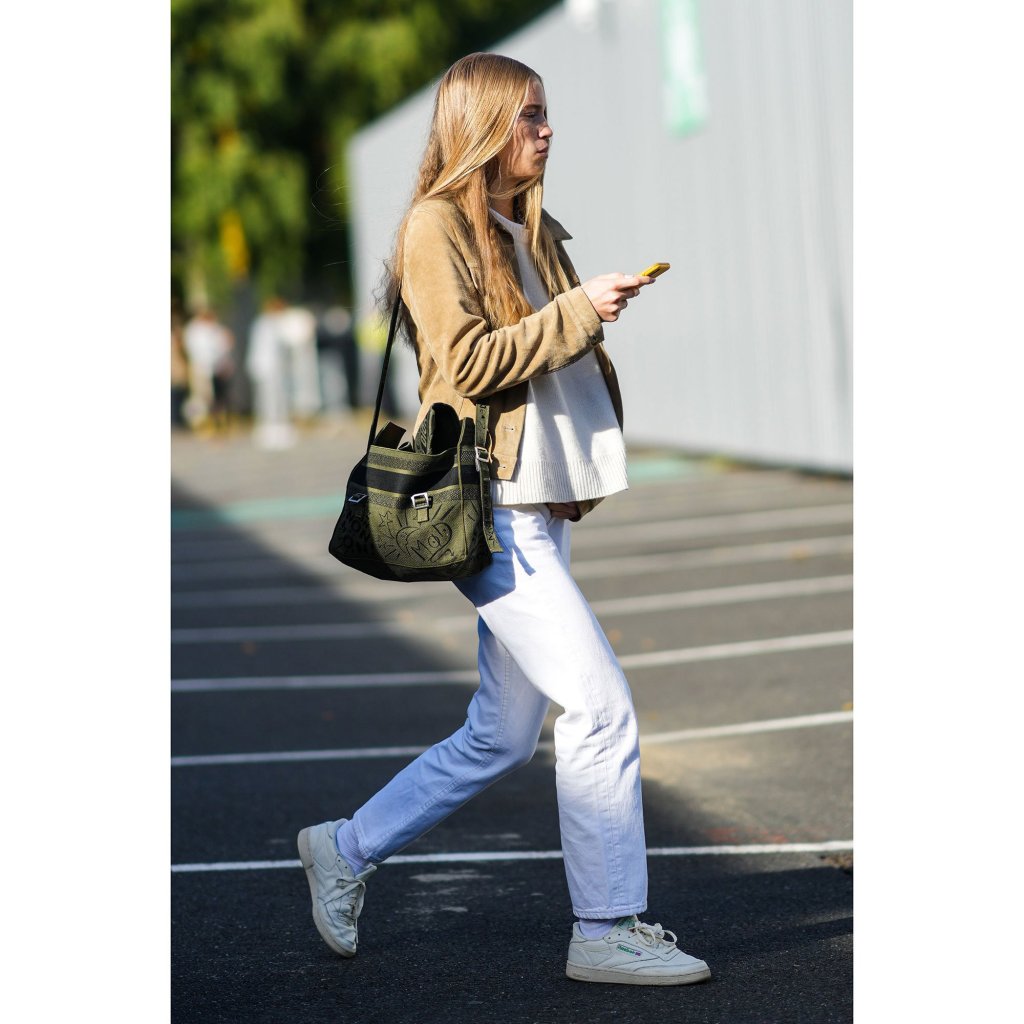 They don't call them a classic for nothing. Those who grew up in Britain in the 90s and early 00s will attest to the 'icon' status this trainer rightly owns. When it hit the roads in 1983, it was the first style from the brand that focused on style rather than performance. They're another celeb favourite, and a stylish way to tap into the current 90s-fashion throwback trend.
The office-appropriate smart sneakers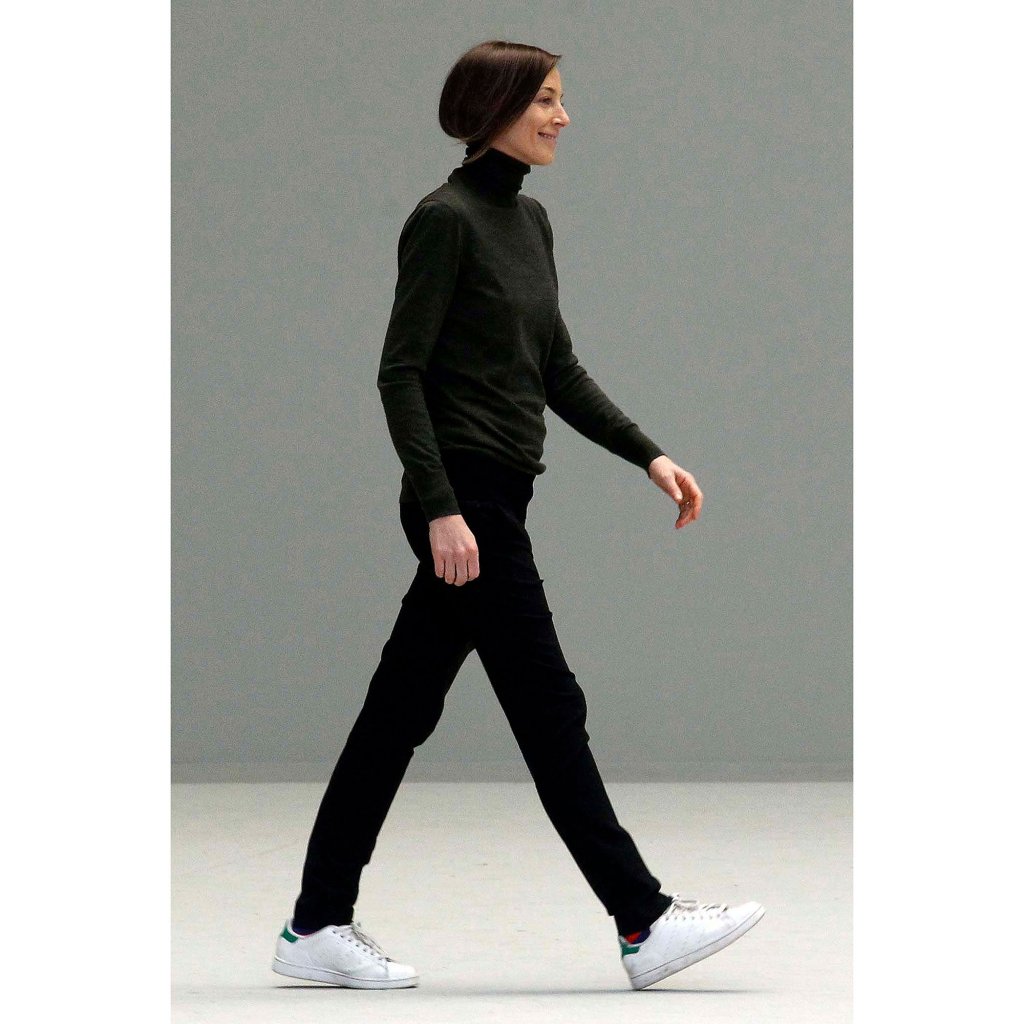 Will we ever forget the vision that was ex-Celine designer Phoebe Philo closing her show over a decade ago in a tailored trouser, hair tucked into her (most likely) cashmere roll neck and a box fresh pair of Adidas Stan Smiths. Right here, white trainer history was made.
It was perhaps the chicest, most wearable outfit there's ever been. Sales rocketed and suddenly trainers in the office were semi-acceptable. If it's good enough for Celine, it's good enough for, well, everyone.
Definitely a smart option, they are sleek, minimal and nondescript. The Stan Smith looks just as good with tailored trousers as it does a pair of joggers. Thank you Phoebe, we still owe you for this one.
The perfect summer sneakers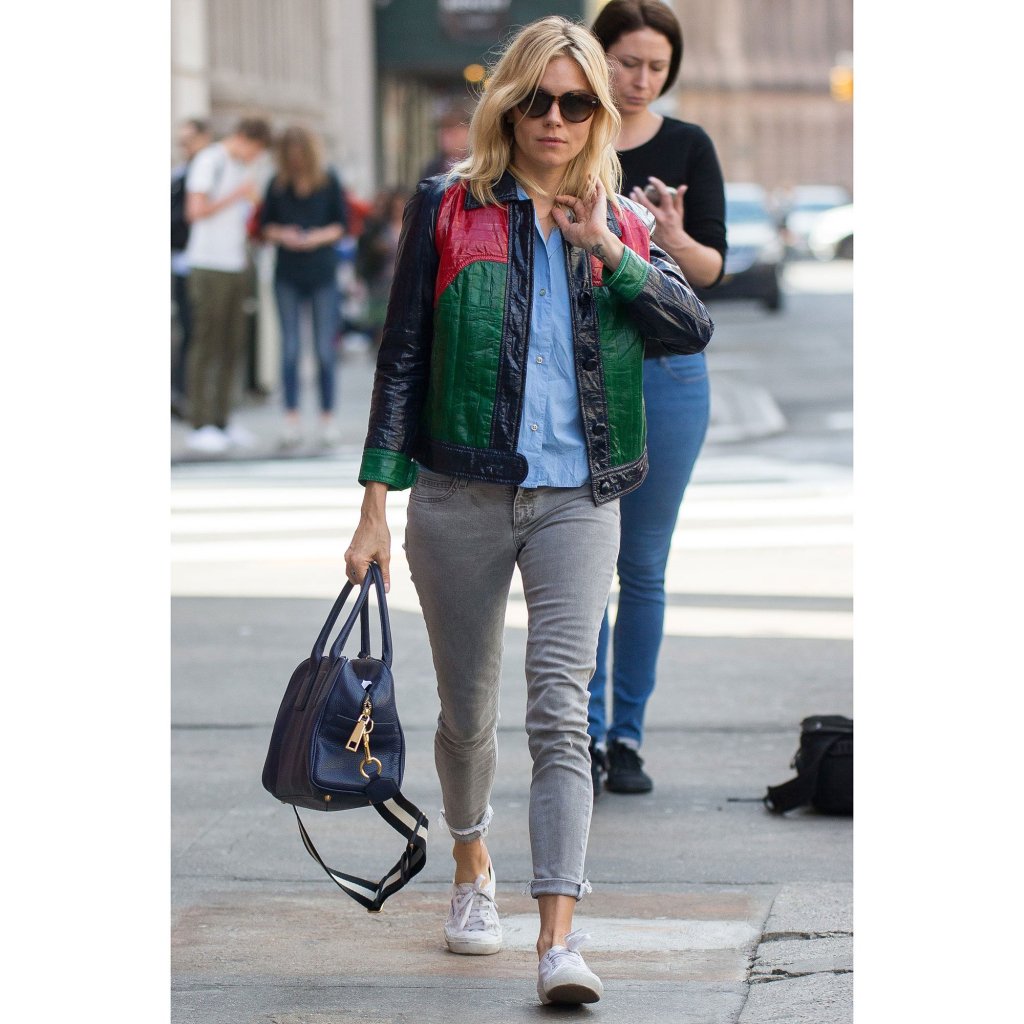 Its classic tennis pump shape means the Superga canvas trainer feels super relaxed and easy-to-wear. Loved by Sienna Miller, Alexa Chung and the Olsen twins, this humble style is a firm favourite among some of the most stylish women in the world, so you'll be in chic company.
See them as the ideal off-duty spring/summer shoe. With blue jeans, a pastel shirt and a classic beige trench, you'll feel both pulled together but still super comfortable. Conclusion? The Superga white pump is a seasonal fail safe.
The viral trainers you've seen all over social media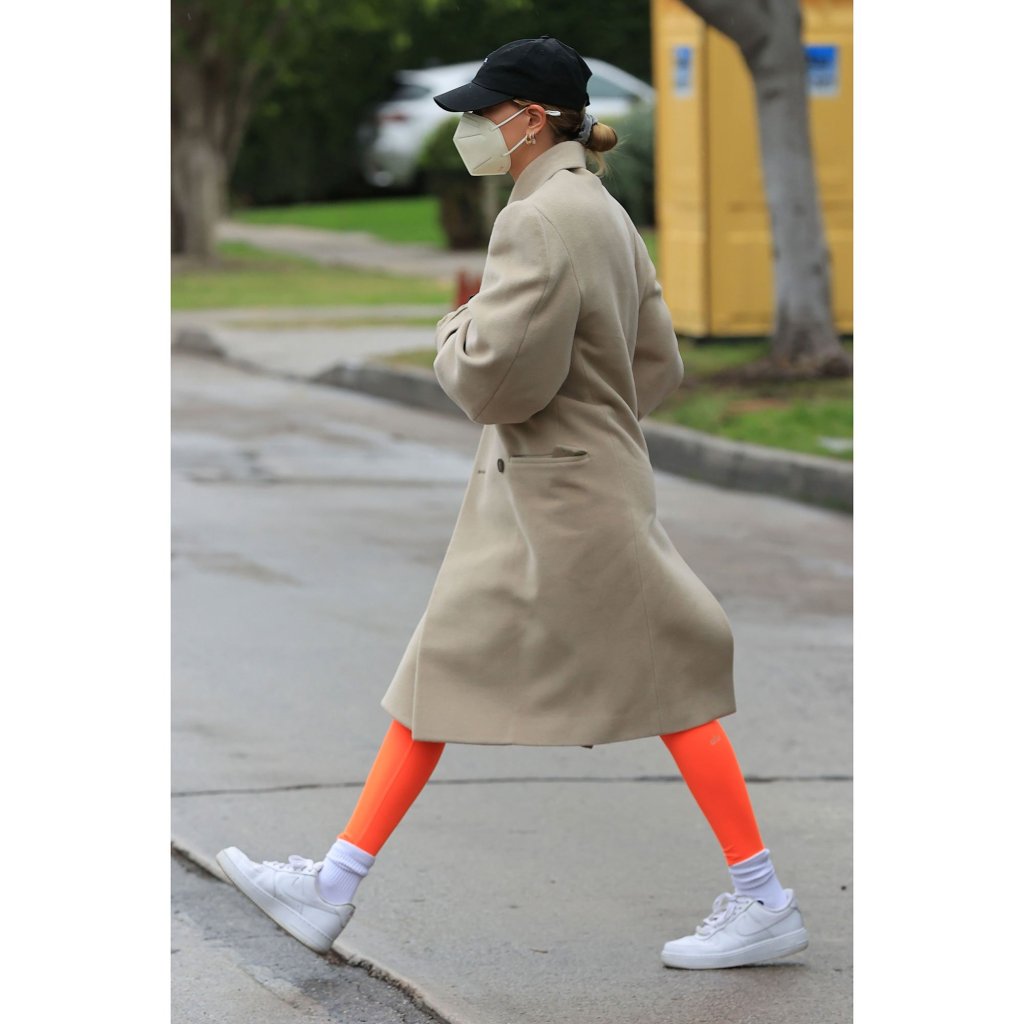 Instagram will have you think that the white Air Force 1 is back in the spotlight once again, but true trainer fans know that it never really left. It's one of Nike's most popular styles, loved by the Hadid sisters, Kendall Jenner and Hailey Baldwin, and it's managed to strike the perfect balance of forever classic and cult buy. It looks great with athleisure and gymwear, too. Actual workout not compulsory.
The eco-friendly trainers loved by Meghan Markle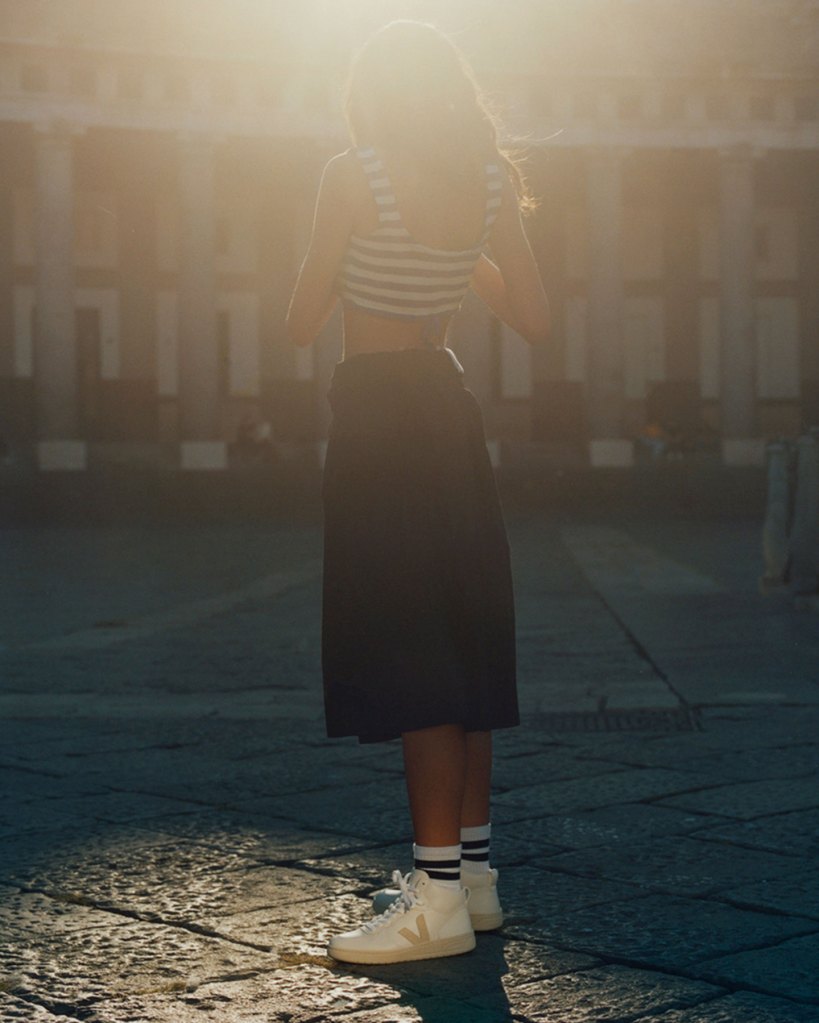 I love Vejas. The French brand has been on the scene for a couple of years and it's still so good. It launched in 2005 and lead with sustainability: It takes its environmental responsibility seriously, and 20 out of 81 of its new season styles are completely vegan, with all its materials responsibly and ethically sourced.
As well as that, they look gorgeous. Gone are the days of anything eco-friendly instantly meaning your style credentials had to take a hit. The Veja has been the go-to brand for a classic white (though it's worth mentioning the coloured styles are just as good) trainer for a little while now, nicely blurring the style and sustainability lines.
They look amazing with tailored trousers and jeans, and are great with denim shorts when the weather finally warms up. They wear nicely as well so don't be afraid to get them a little scuffed at the edges.
The chunky dad trainers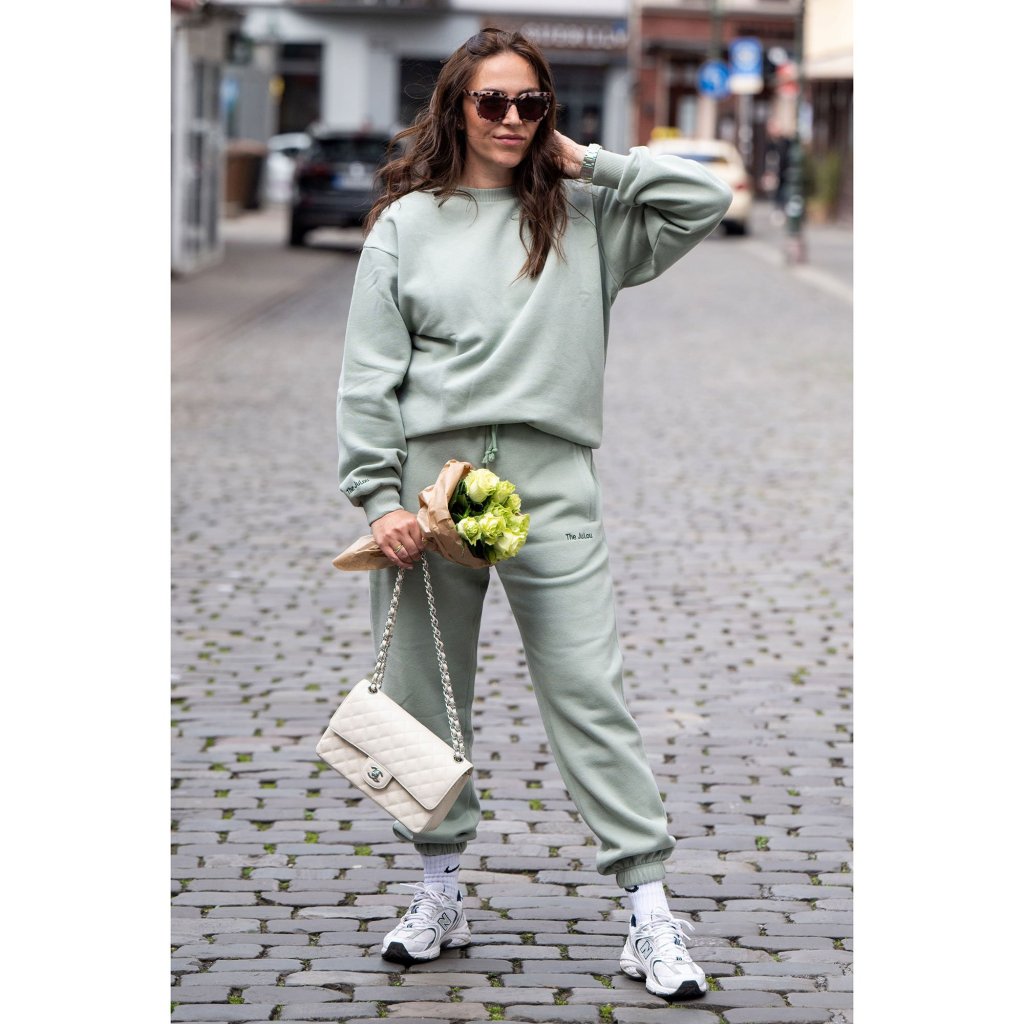 The style is still going strong and if we're being really honest, all-white versions are the sleekest, most grown-up version of them. New Balance's 530 style are a great affordable option that have been a long-standing Instagram and street style phenomenon which means they're a consistent sell out across all stockists. If you can get your hands on a pair, you can wear them with anything for instant new season style points.