True story: every autumn I head to & Other Stories and I buy five pieces of knitwear. If you're wondering why five, I've figured it out to be the perfect amount to create a knitwear capsule that'll refresh my wardrobe for the new season, and see me through the rest of the year. Plus, as & Other Stories isn't somewhere I shop from every day, (unlike Stradivarius and Reserved), there's something fun about making an occasion of it. You know that feeling when you head to the big supermarket instead of the smaller one at the end of your road, for me this has the same vibe.
Why & Other Stories in particular? Well, in my opinion they not only offer styles that are a little more luxe and original than other high street shops, but they also offer quality fabrics that won't start bobbling after a couple of wears. For me, this is super important when you take into account the higher price tag. Also, I've got to give them props for their commitment to sustainability as many of their knits use recycled or sustainable fabrics making them a great conscious option too.
This Black Friday, the brand is offering 20% off selected lines, and there are tons of fab knits in the offering.
Here's what I learnt along my & Other Stories knitwear shopping journey:
1. Check the labels
In my first year of this shopping ritual, I made the mistake of not checking the care labels, because in most high street shops you just don't have to. I bought a cute lurex jumper (which was super cute in my autumn outfits), wore it, and popped it in the wash. Surprise, surprise when I took it out it was the size of kid's knit. So, a word for the wise: always check the label, as unfortunately, there is no hard and fast rule as to which knits are dry clean only. If you're happy to head to the dry cleaners to keep your knits in the best condition, obviously shop without care but as this is something I'm never going to do I tend to steer clear. When there are so many great machine washable options available, it's never too hard to find an alternative.
2. Invest in classic styles
For me shopping in & Other Stories is definitely a treat rather than somewhere I'll head to everyday, especially when you take into account the cost of living right now. So, I always go for styles that can last in my wardrobe throughout autumn/winter and beyond. This doesn't mean you have to stick to simple basics but, rather than choosing trend led pieces, I'll go for more classic designs like stripes, cable knits and timeless prints. Not only does this mean the item will stay in style for longer but it should also work with the maximum number of items in my wardrobe to increase its cost-per-wear potential.
3. If you don't wear it, return it
I have a set rule, if I haven't worn an item within the 30-day return period it's got to go back. You see, I'm not a save-for-best shopper, or a buy-now-wear-later kinda girl and if something hasn't been worn in that first month it's a sign I'm probably not going to get much use out of it. Of course, take into account your own wardrobe habits but I'd suggest if you don't love something enough to reach for it right after buying it it's probably not a keeper (and it just means you can buy something you'll love more instead).
My 2022 knit picks
The Breton
Breton tops and jumpers are taking over the high street right now, so I definitely want to add one to my wardrobe ASAP. The high neck on this one makes it look much more expensive than it's £85 price tag and it's made from mohair meaning it'll be extra cosy. Just be aware, this one's hand wash only!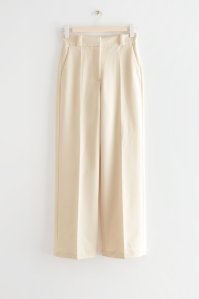 The bright one
& Other Stories has so many great colourful jumpers at the moment but for me this cable knit is a winner over the more simple styles available. I've checked it out in person and the cable is extra thick for a luxe feel and it's made from responsibly sourced wool.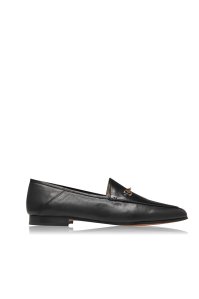 The night out knit
This knit is going to be my go-to when I'm heading for drinks straight from the office. The sweetheart neckline is a great dupe for more expensive designer styles, and I love that the corset-shaped ribbing will ensure a great figure-hugging fit.
The chunky cable knit
Yep, I'm picking another cable knit as I think this one really shows off & Other Stories originality when it comes to design. This monochrome number may be at the higher end of the price-scale but it'll work with so many pieces in my wardrobe from classic black trousers to straight leg jeans making it a no brainer for me.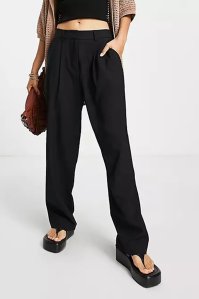 The cardigan
Remember when I said if I opt for prints I always go for something timeless? Well, this geo print cardi ticks that box. The neutral tones make it feel incredibly chic while the print gives a vintage nod without being too overpowering.