I cannot tell you how many times I've attempted to effortlessly stroll into any store and peruse all the new spring/summer dresses knowing the maxi lengths would fit me perfectly. Unfortunately for me, this has never been the case.
Selflessly I've taken it upon myself to look after all us 5ft 3-and-under girlies and do all the hard work. I've rounded up the best stores, styles and shapes for petite women, and better yet, they'll work year after year.
I'm all about body positivity and embracing the shape you have no matter what, so with a few helpful tips, you can make shopping easier and more fun! I know that I enjoy the shopping and styling experience more if I'm armed with a couple of tips to help me appear taller and in turn more confident.  
The satin slip dress
The satin slip dress is a major player in giving petite frames that extra length we're searching for. The main reason for this is that this simplistic design can create a singular column of colour. Drawing the eye from head to toe, seamlessly and giving us that 6ft supermodel effect! Well, kind of…
It also helps that the slip will forever be the hardest working dress in your wardrobe. Not only is it essential during the warmer months but it's the perfect layering tool throughout autumn and winter too.
The white shirt dress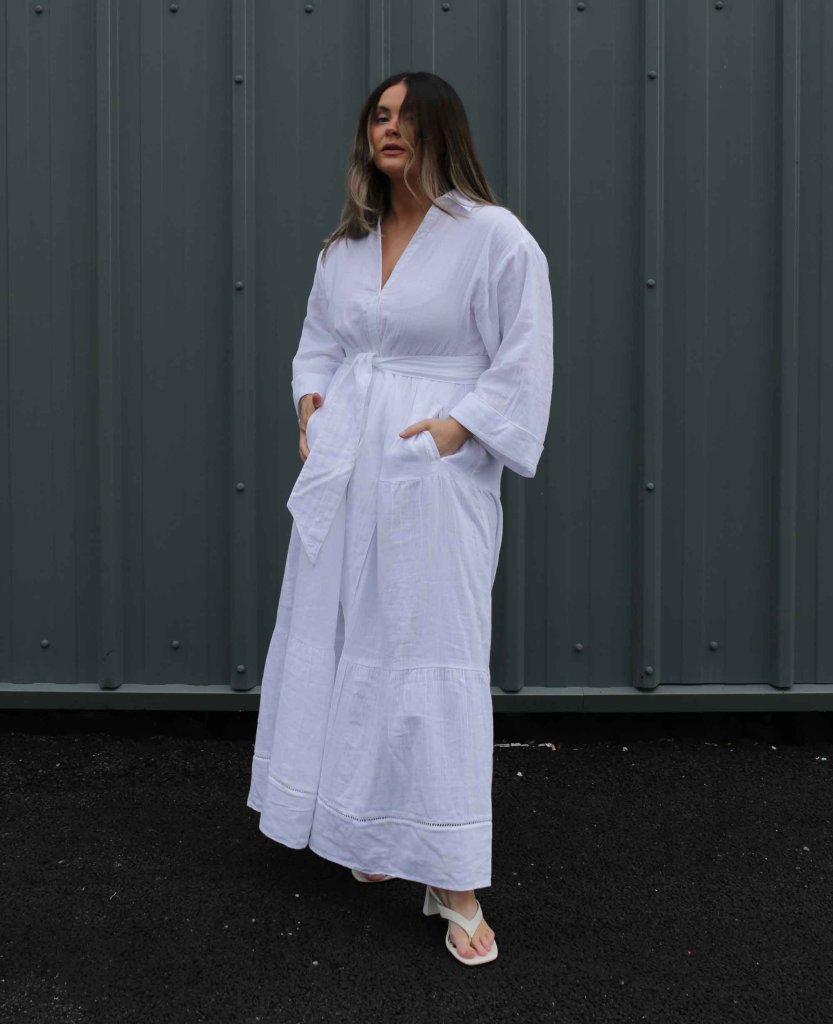 This instant classic is every woman's best friend at any occasion, any age and regardless of height. A shirt dress will hug the body in all the right places and create continuous lines for the eye to follow in order to elongate the body.
A pro tip is to buy a belt or find a dress already with one as this can have a drastic effect. Want the illusion of longer legs? Wear your belt higher – simple. I always feel that the Parisians are the best at styling the shirt dress and in my humble opinion, I don't believe I've ever seen a badly-dressed Parisian. 
The puff sleeve dress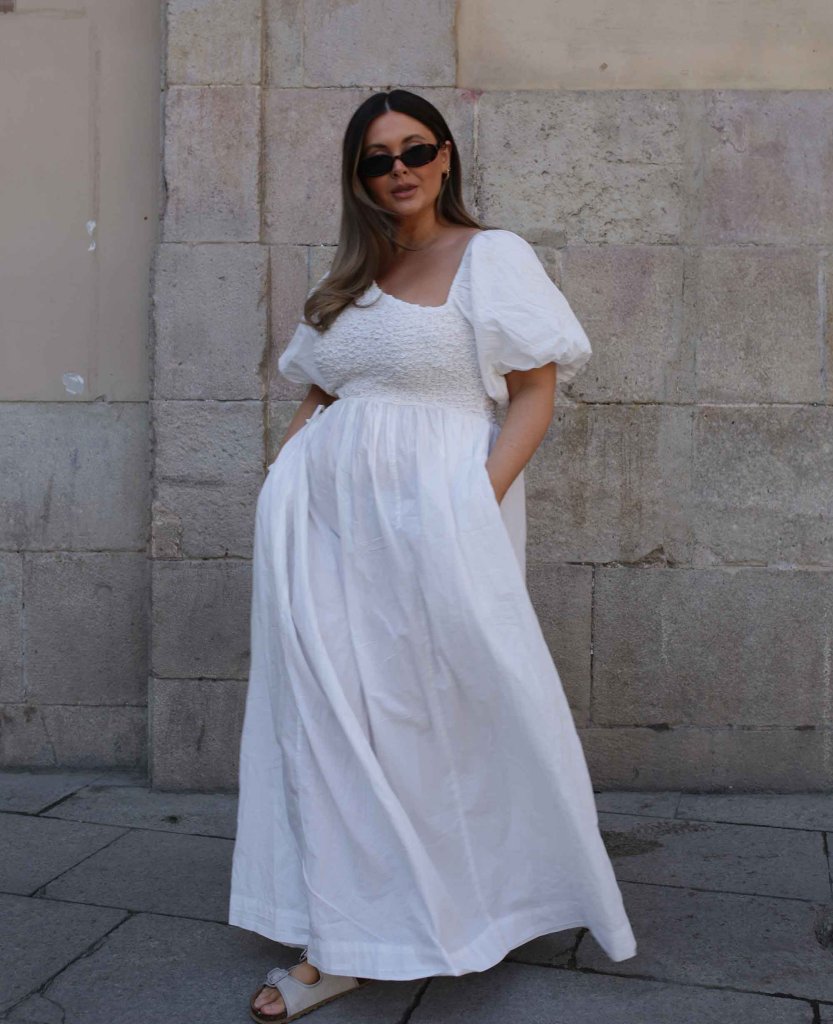 This has to be my favorite summer dress – I just adore the playfulness of the silhouette, and most importantly, how comfortable and versatile this shape is to style. I don't believe in the notion that having a smaller frame means you can't dress for volume in case it 'drowns you'.
I always think it's about balance. Just make sure the item has no pattern and is a singular block colour, that way you can afford the extra volume. I also think volume on the top half of your body is perfect for drawing the eyes upwards and creating the illusion of longer legs.  
The black linen dress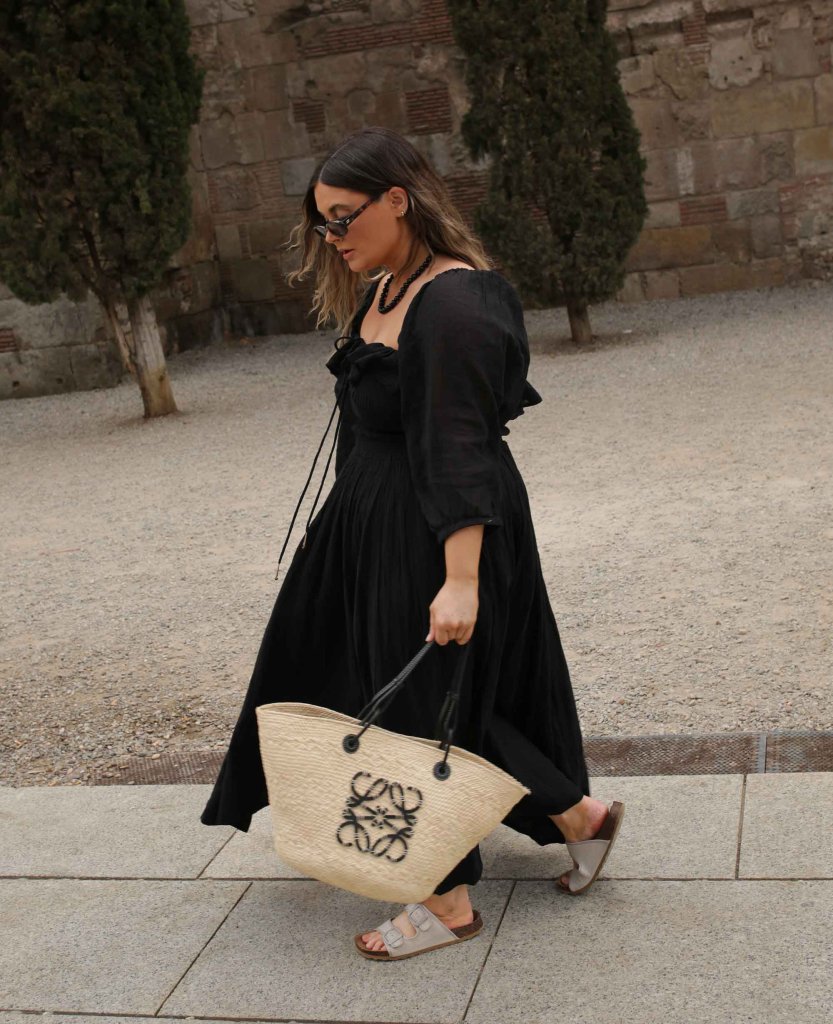 As women, we all love the A-shape silhouette as it's technically the most 'flattering' on any body shape given it's figure-skimming properties. I love it because it's always a design feature in the best summer dresses. Being petite, the golden rule is to try and have something more form-fitting on your upper body, again to draw the eyes upwards.
I also love that this style of dress or an empire waistline will usually mean elastic just under the bust, raising the waistline to above your natural waist, again giving us the magical prowess of a shorter torso and magically longer legs. The black linen dress is a summer staple design, which is repeated across the high street year after year so make sure you invest in one that will last and one you love.
A mini top tip is to find a dress that has a little sultry slit to the skirt. This will help give added movement when we walk and flash some leg to help flatter.
I want to stress most importantly that these are guidelines to follow if you feel unsure or want a little cheat sheet with shopping for summer dresses. The most important thing is that you love the way the dress makes you feel! There's nothing more beautiful and eye-catching than a woman who is confident and happy in what she is wearing and that my friends is the most flattering hack of all.