Sometimes receiving a wedding invite can send a shudder of panic down my spine as I suddenly realise I have 'NOTHING TO WEAR?!' If, like me, you don't often wear (or in fact, buy) formal or occasion wear, wedding season can fill you with dread… Which in all honesty, is not the fuzzy warm feeling the bride was hoping for when it comes to her big day.
Alas, fear not girlies because I've been doing some digging around the high street this month to make sure I seed out the very best designs, textures and fit for all us short girls who want to feel preened and prepared this wedding season. Let's get into the outfits!
The chic botanical dress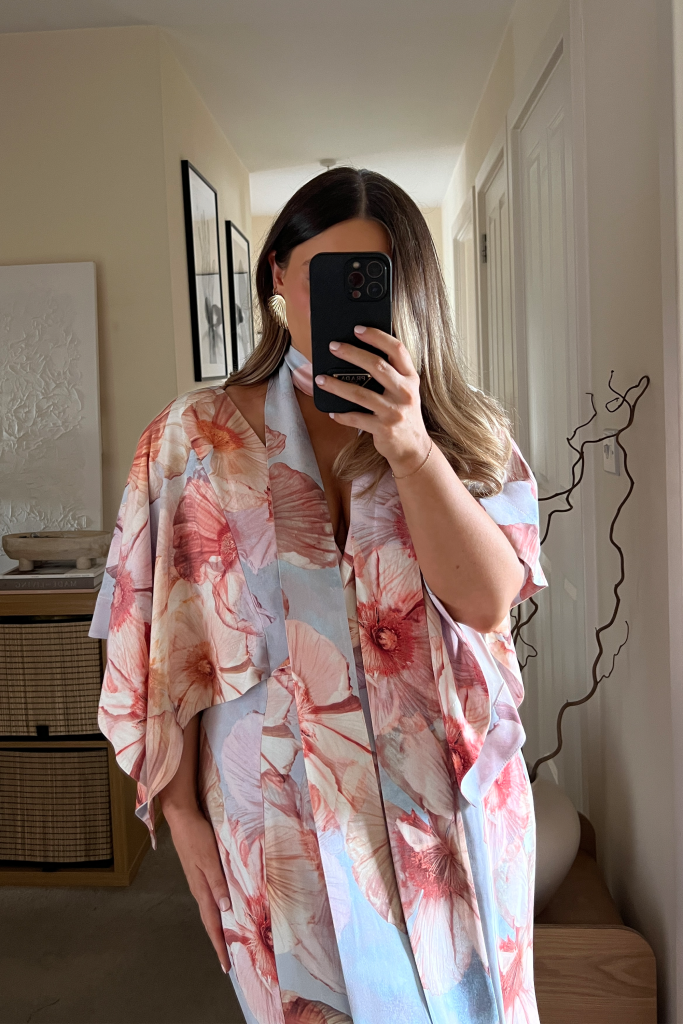 This one is for the girlies who love a chic print and aren't afraid to wear a more romantic, artsy style. I've seen skinny neck scarves everywhere this season and it's such a chic accessory.
When I first saw this dress I honestly thought it was designer, and jumped at the chance to show you all. It's super-flattering due to the waterfall style batwing sleeves (perfect for ladies who are arm-conscious), a V-neck which isn't too plunging and a silhouette with a slight fishtail hug to your figure. The perfect length for any petite girlies out here and the print, due to the watercolour effect, isn't overpowering either. Win win! 
The sexy and sleek dress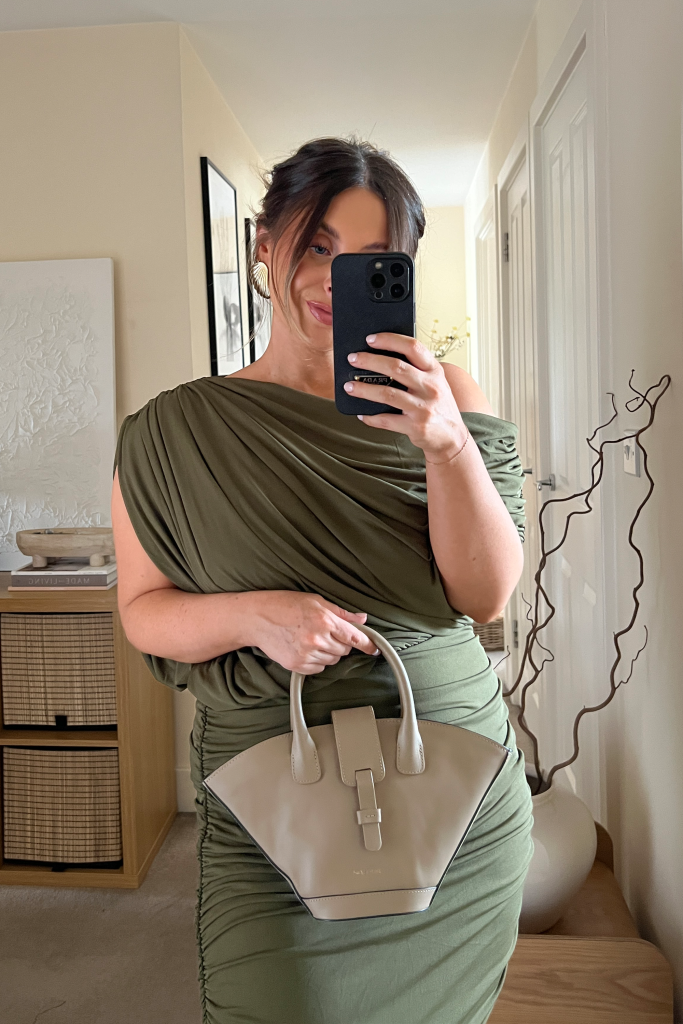 This dress is a showstopper – and without upstaging the bride. It's sexy without being revealing and all the draping allows you the freedom to dance, drink and eat to your heart's content. It's the most bloat-friendly dress!
I love the balance of proportions here too, I think the slightly baggier torso and the figure-supporting tightness of the skirt helps to keep the look streamlined. I immediately felt super-confident in this dress and adore the simplicity of the block colour, which always helps us petite girls in looking taller.
The subtle slit to the leg shows some skin which lengthens the leg, but just enough that it's still formalwear-appropriate. This is the ultimate single ladies dress if you know what I mean…
The dress you'll rewear
Guys, I don't know about you but I work hard for my money and I don't need a closet full of pretty, but very formal dresses, that I won't be able to get my monies worth from.
I adore a puff-sleeved, off-the-shoulder smock dress. This dress is a MUST in your wardrobe. It's a daytime summer classic but styled the correct way can also be worn to many different formal occasions. It also depends on the bride: a more Boho, garden party or laidback wedding would probably lean more into this style also. Its such a flattering shape that it's perfect for petite girlies due to its smocked waist that'll highlight and give you a hourglass shape, while the skirt just flows over your hips. Everyone can just believe you have legs that go for miles.
The destination wedding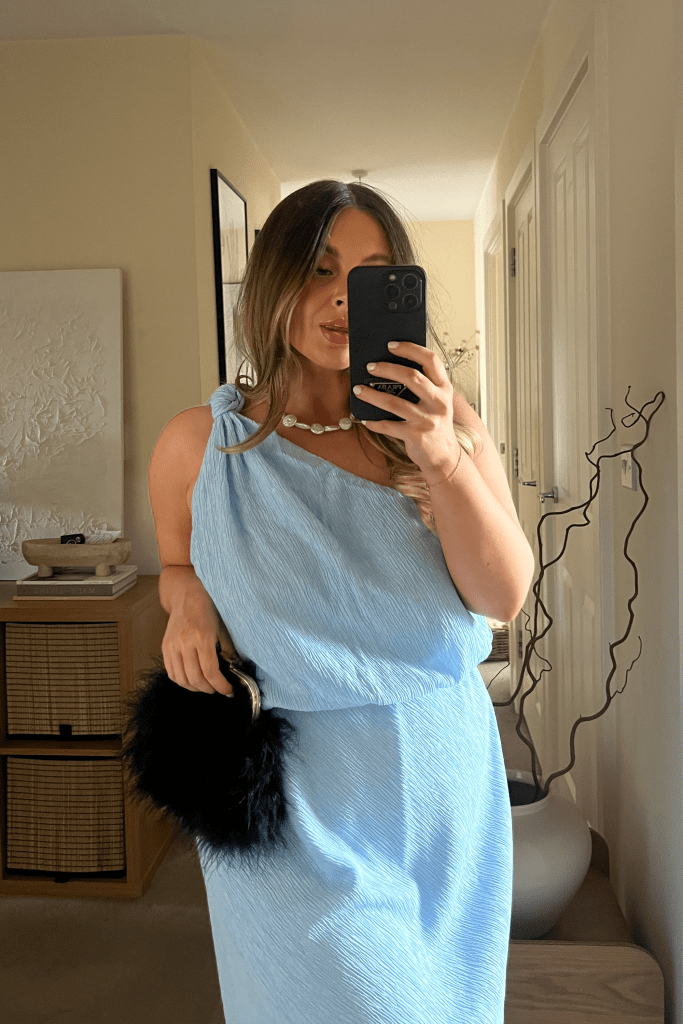 To me, this is the most difficult wedding to dress for. I need something that'll be chic, formal and wedding-appropriate, but realistically, I really need it to be breathable and not touch my body, please.
With these simple requirements, I found the perfect two-piece to be worn. Firstly, bonus points on this being a two-piece so double the amount of wear. This also has the most breathable plissè fabric that gives texture and interest but doesn't cling to any areas which my body won't love in 30-degree heat.
The blue really ties into the 'something blue' bridal category so extra brownie points for being on theme! I've always found that a flowy pencil skirt and asymmetrical top co-ord is highly pleasing for a petite frame as it enhances our shape without being too busy, tight or overwhelming. Can I also mention that both my armpits are free from fabric, which again, you guys can thank me later for. 
The girly romantic dress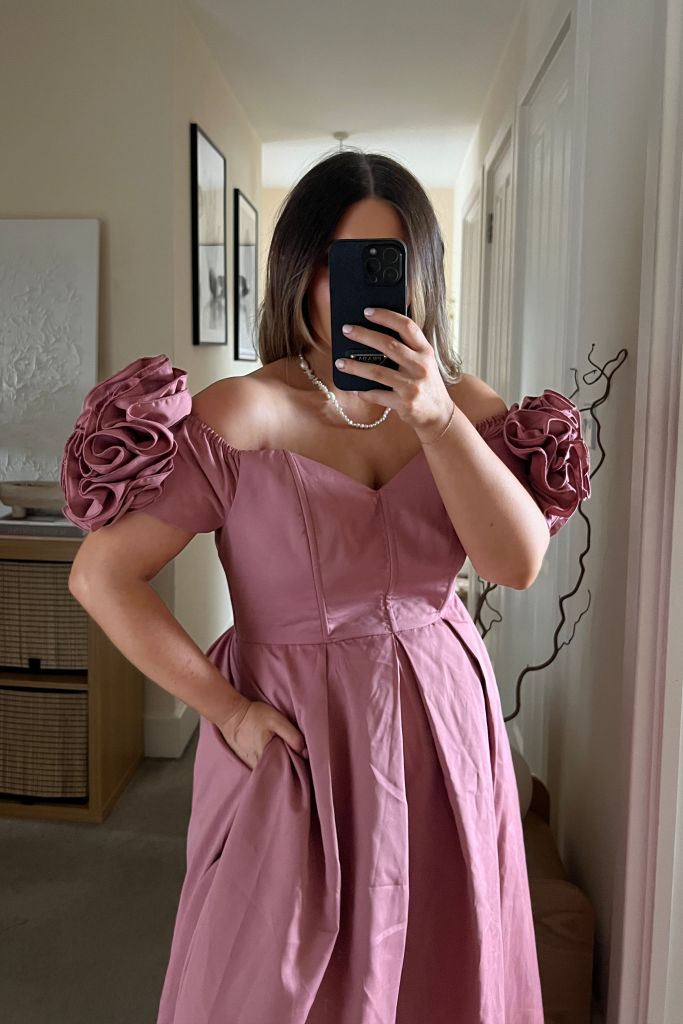 Now this dress is for the bride that LOVES romance, is very girlie and appreciates a good amount of effort. I felt like an actual princess in this dress, and for me, that's worth its weight in gold. It's so rare you get the opportunity to wear an item so fantastical you feel like a Disney character, but this is an opportunity to make that happen!
I often feel that petite women shy away from anything with a bold silhouette, such as this puff ball style midi dress, but this can be one of our best styles. As long as you can keep to one colour and avoid a print a petite girl can absolutely go bold with the silhouette. My only advice would be to keep the heels very simple and high to give you those extra inches. 
The minimalist but cool dress
If I had to recommend one dress that would win the most hearts, it would be this one. This satin draped fabric looks so expensive and luxurious, and with a bronze palette, it suits everyone! I also find the wrap skirt and draped top combo is a universal flattering shape no matter the size, height or age.
Whenever I'm looking for more modest shapes for evening dresses, these styles are the ones I go to first. Although you may be more covered, the fine satin fabric keeps this dress from looking frumpy, and instead gives it a fashion-forward vibe. It's the perfect style for my minimal girlies who want to be super-sleek and still keep to their everyday aesthetic.