When my editor asked me to think about the one thing I bought this year that really made an impact on me, I have to admit, I was initially stumped.
There's so much that I've bought this year that I've loved, so much that I've worn time and time again… from dresses to suits, to jeans to co-ords, this would be like picking my favourite child – bearing in mind I have none, so this is entirely to my imagination – absolutely impossible.
But the way I know I've fallen in love with not just a piece, but a silhouette, a style, and an overall look, is when I've bought different iterations of it out of the sheer love of a look. And that, for me, this year has been the wool midi skirt.
As much as I love a throw-on dress or a co-ord that I don't have to think about, I've put a few outfits together around the midi skirt that I've been obsessed with. There's something about getting dressed when I know I've wanted to emulate a certain look or style and these looks in particular are all based around an elevated 'school uniform' vibe that I have fallen in love with, particularly in these colder months.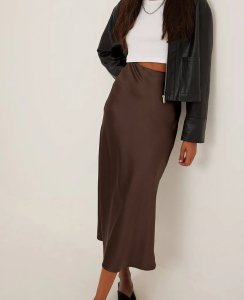 Having worn a uniform many, many years ago, I can see the benefits in getting dressed in the morning based around one piece – it streamlines the getting ready process and you also feel put together by the end of it.
Plus, the silhouette of my hero midi skirt is a nice nod to the current 90s trend which won't be going away any time soon.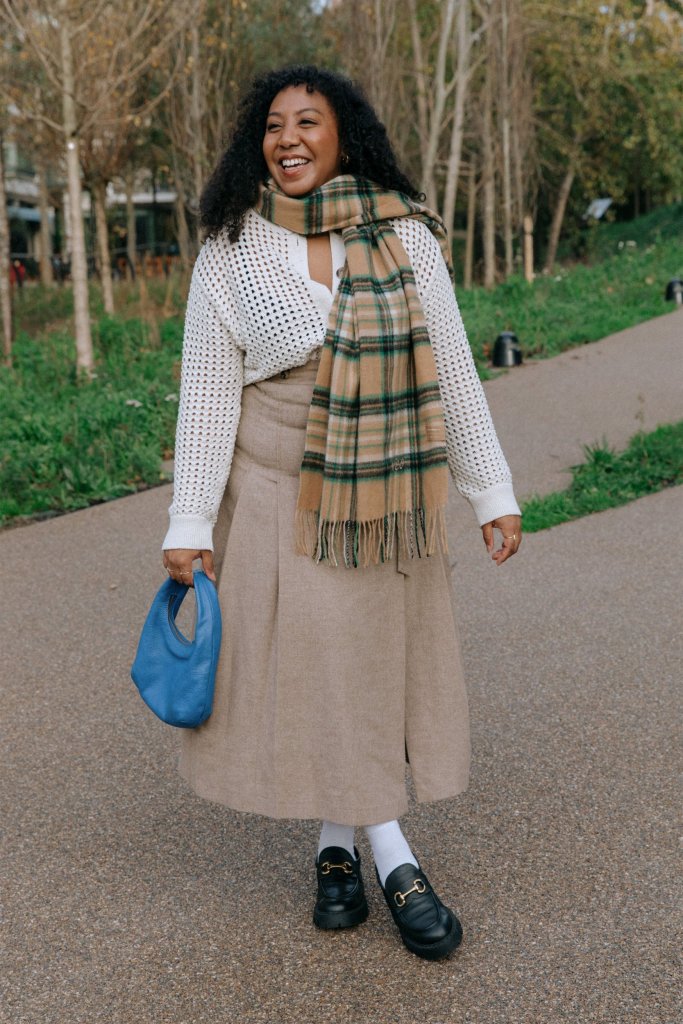 I bought a taupe grey wool-blend midi skirt from Zara earlier this year that I've had so much wear out of during these colder months. I love the belt that adds interest to the simplicity of the cut, and it has a slit in the side to add movement, and shows a little skin while it's still a modest and modern cut.
There's a matching taupe top for a full-on monochromatic look, but for me, the outfits I planned for this skirt were all about the layers. I paired the skirt it with a white top from Primark and a multi-coloured Ganni sweater vest – I haven't stopped wearing it since the temperatures dropped, it's such a cheery cosy layer.
Because I loved my Zara skirt so much, I began scouring Vinted for more midi skirts to be able to recreate my favourite preppy-inspired looks. I found this gorgeous vintage brown checked box-pleated skirt for an absolute bargain.
If there's any trend in particular that I want to try out, whether it's clothes or accessories, or even if I have an idea for an outfit and I'm missing a piece, Vinted has really become my go-to. I paired it with an old ASOS navy knit and a gold necklace from Astrid and Miyu, and my trusty Mango loafers finish it off nicely.
Rounding it off with another Vinted find, is my vintage BHS skirt in a gorgeous forest green shade. The colour and the cut of this skirt is giving full-on 90s – I'd also recommend a khaki midi cargo skirt to really bring on the revival.
I already had a striped green Mango jumper that matched it perfectly (very handy, right?) so I added another layer with a brown wool H&M blazer. It's giving When Harry Met Sally, I like to think! Elements of 90s rom-com with a dash of art teacher, I'd say.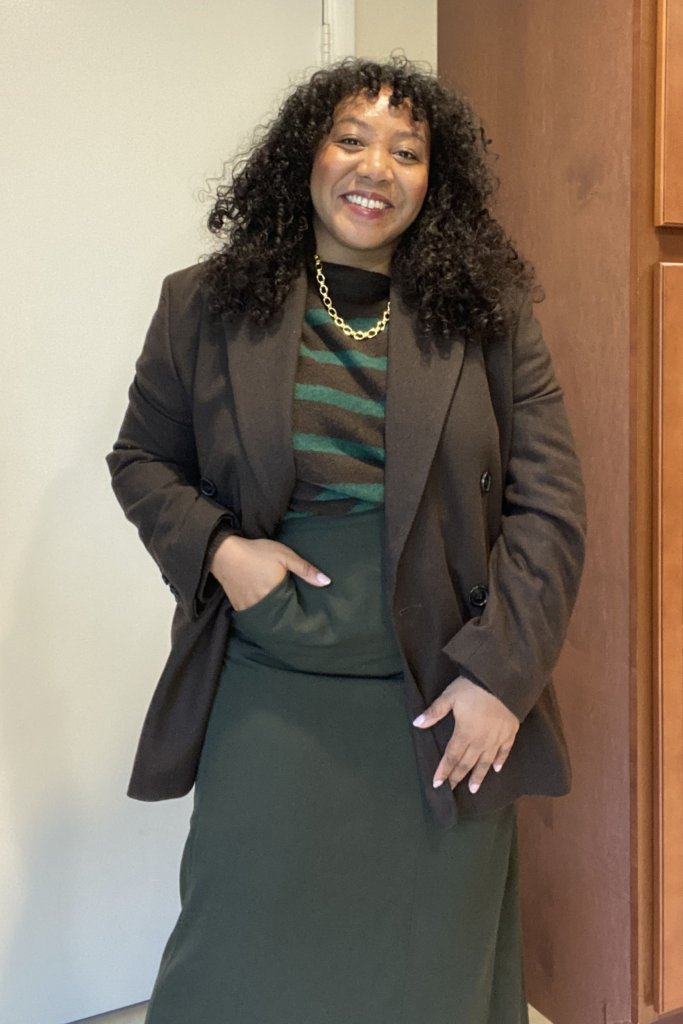 The moral of the story is, when you find something you love, wear it over and over again. And if you're like me, you won't shy away from buying multiple iterations of your favourite piece, as you know it's already doing a lot of the heavy-lifting in your wardrobe.
Although this has been an ode to the midi skirt, it has also been an ode to mixing and matching, to layering, and playing around with different textures, because as always playing around with your overall look and style is all about trying different things.