April is Earth Month, so I've been on the hunt for the best sustainable accessory brands out there. 
I believe we all have a responsibility to make sustainable choices whenever possible and when it comes to fashion, which means looking for brands that prioritise sustainability and ethical production practices.
Historically, the words "sustainability" and "stylish" were not *exactly* synonymous… Many believe that sustainable fashion was and is frumpy or unattractive, and that to be fashionable meant sacrificing environmental and ethical concerns. However, with savvy consumers becoming more aware of the environmental and social impact of the fashion industry, that attitude is changing, and as a result, demand for sustainable and ethical fashion has increased – great news for all of us.
The actual production process of making sustainable accessories can be a challenge because they're often composed of a variety of materials, some of which are more difficult to recycle or reuse than others. For example, leather is a popular material for bags and purses, but traditional tanning processes can be harmful to the environment. Fortunately, many sustainable accessory brands are using innovative and eco-friendly materials (think upcycled materials or eco-leather) to create their products.
There are some incredible sustainable accessory brands making a real difference. Here are seven of the best that you need on your radar.
Mashu
Best for: Bags you can humblebrag about
Mashu is a luxury handbag brand that creates sustainable, cruelty-free bags using eco-friendly materials such as Frumat, a vegan leather alternative made from waste from the apple industry.
Mashu's bags are handmade in Greece by skilled artisans, ensuring a high level of quality and attention to detail. The brand is also committed to minimising its environmental impact by using sustainable packaging and offsetting carbon emissions from shipping.
Mashu is partnering with The Women's Earth alliance for the duration of World Earth Month, donating 15% of each sale too.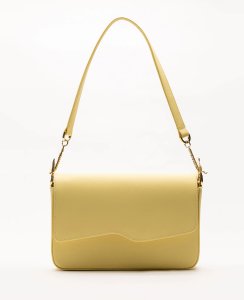 Bottletop
Best for: Luxe summer styles
This brand creates stunning conversation-starter handbags and accessories out of upcycled metal bottle tops. The products are not only beautiful, but they're also supporting artisans in Brazil and Africa through their foundation. Some of the styles are on the pricier end of the scale but they're well worth the investment. I love the phone cases.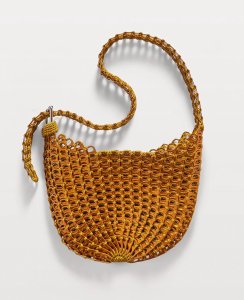 Matt & Nat
Best for: Slick everyday staples
This vegan brand creates sleek and modern accessories out of vegan leather and other sustainable materials. It's a great all-rounder as it does belts, bags, shoes and other clothes and accessories. The brand's commitment to ethical and sustainable production practices makes them a go-to for conscious consumers who don't want to spend too much.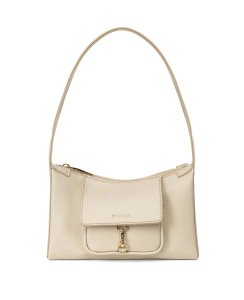 Jimmy Fairly
Best for: Glasses you'll get compliments on
Summer is on its way and Jimmy Fairly is the seriously cool French eyewear brand that has got you covered. It's committed to sustainability and social responsibility and the glasses are made from high-quality materials such as Mazzucchelli acetate and Carl Zeiss lenses, handcrafted by skilled artisans in France.
It also has a social impact program that provides free eye exams and glasses to those in need. It's the brand with the gorgeous, gold wire frames that you'll have seen all the coolest influencers wearing and I suddenly feel the need to book an eye test!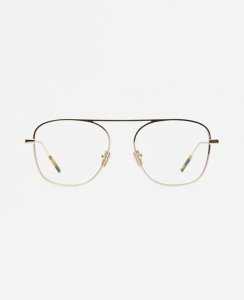 BEEN London
Best for: Colour-pop accessories
BEEN London is a sustainable accessory brand based in London. The brand was founded with the aim of creating beautiful, functional accessories while reducing waste and supporting local communities. It uses innovative materials such as upcycled leather and recycled plastic bottles to create stylish and eco-friendly bags and accessories – it has everything from handbags to leather laptop cases.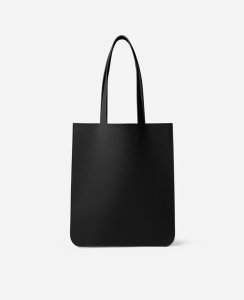 Winnoh
Best for: Summery heels
This brand really stands out as it creates wide-fit shoes in fashion-forward designs that are both stylish and comfortable. It uses Leather Working Group-approved materials and all of the collections are made in a Portuguese family-run factory where artisans are paid above local living wage.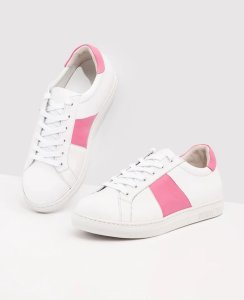 O My Bag
Best for: Investment classics with a twist
This brand uses eco-leather which is made using a natural tanning process to create its chic bags and wallets. Its commitment to transparency and ethical production practices make them a great choice for anyone looking for sustainable accessories that are truly timeless. And I love the name!