Sometimes the addition of a truly excellent bikini or the perfect pair of sandals can really make a holiday. That might sound like hyperbole, but it's true! Said investment purchase might come in the form of a sculptural swimsuit from Lagos designer Andrea Iyamah or colourful glass earrings from Shekudo (also a Nigerian import), but it will undoubtedly spark joy.
Here are four gorgeous Black-owned swimwear brands worth investing in. You're definitely going to want to peruse before you go on holiday…
Best for serotonin-boosting swimwear: JADE Swim
JADE Swim, which is designed in New York and made in Los Angeles, is the brainchild of former fashion editor and stylist Brittany Kozerski. The brand, which sees the marrying of an uber-chic minimalist aesthetic with clever design and appealing shades such as 'nectar' and 'olive', wields swimwear I'm actually excited about putting on.
What's more, JADE Swim uses ECONYL (made from 100% regenerated nylon), and also opts to only offer solid colour styles as a means of avoiding the excessive water usage often required for pattern printing.
Best for swimwear that celebrates the body: Riot Swim
Riot Swim founder Monti Landers advocates the idea that "confidence and coverage don't have to be mutually exclusive", and with a glance at her swimwear designs, it's impossible not to agree! Those looking for swimwear that's both flattering and sexy in equal parts need not look any further.
Riot Swim designs are almost like a second skin, clinging in all the right places and celebrating the body. Minimalists should seek out the coconut, brown sugar and chocolate iterations, while those who prefer their swimwear to pack a colourful punch will find no shortage of options amongst the matcha, kiwi and aqua alternatives. This is swimwear that honours the female form, with sculptural asymmetric designs, cut-outs and ruching in no short supply. Body positivity abounds!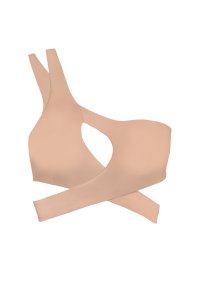 Best for handmade beach-ready accessories: Shekudo
Shekudo, which was originally launched in Australia but now operates out of Lagos, Nigeria under the eye of creative director Akudo Iheakanwa, has the answer to all of your summer accessory dilemmas. The brand celebrates local craftsmanship and materials, offering wonderfully unique jewellery, bags and shoes that are crying out for a vitamin D-flooded location. Highlights include the statement sculptural earrings (my favourite are the ones made from recycled glass), the checked cotton totes and the woven multicoloured mules.
Best for glamorous resort wear: Andrea Iyamah
If self-taught Nigerian designer Andrea Iyamah's designs don't have you yearning for salty, sandy days and dreamlike, balmy evenings, I'm not sure what will.
The brand, which operates out of Lagos, Toronto and New York, and which can count Michelle Obama and Issa Rae among its fans, offers up resort wear that's as glamorous and flattering as it is intriguing and cool. No mean feat! Bikinis celebrate the body while also supporting it, one-pieces are twisted, ruched and embellished, and cover-ups are the sort that you want to wear both on the beach and out for dinner.
I'd wear any of its bikini tops with the Kokos wrap skirt (which can be worn multiple ways, as suggested by the helpful styling videos available on the website), simple leather sandals and XL earrings.