Hi team Eliza, I've been invited to a Bonfire Night display with the guy I'm seeing which is really cute. I want to look nice as it's a sort-of date, but also practical since I'll likely be standing on grass for a few hours. Please help!

Livia from Farnborough
How fun! Ok, so fashion and function is key here. Whether you're heading to a big firework display (which it sounds like you are), or just waving a few sparklers from the comfort of your garden, what to wear on bonfire night takes more work than you think. You see, your outfit not only has to look great but also needs to be able to withstand minimal temperatures too. So, here's some inspo to help you pull together the perfect bonfire night look that's sure to look great AND keep the shivers at bay.
Knit co-ord + boots
Is there anything more comforting than wearing head to toe knitwear? I think not. For bonfire night I'd take a leaf out of Karina's book and go for a hyper bright two-piece, after all you can't have the fireworks stealing your thunder. If you're opting for heeled boots, make sure they aren't too high so you aren't left hobbling by the end of the evening. This cream pair from & Other Stories look smart without having to compromise on comfort.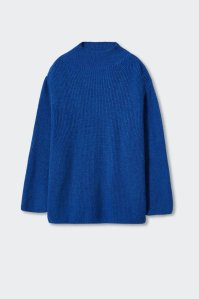 Longline coat + mini + boots
Before you gasp that I've dared to suggest a mini for bonfire night, hear me out. If you play with the textures and proportions of your outfit cleverly, a mini dress or skirt can totally work for a chilly November night. When it comes to your mini, a knit dress is a great option and, when paired with a longline coat, it'll not only streamline your shape for extra-long looking legs but it'll also give you that extra layer against the cold. Finish with knee high boots so you've got just enough skin on show to rock the look without feeling the chill before the fireworks even get going.
Metallic knit + jeans + trainers
Want to bring your own touch of sparkle to the evening? Of course you do. And while November 5th may seem a little early to start reaching for your sequins, a metallic knit offers the perfect level of glitz without feeling full on festive. Simply wear with a pair of straight leg jeans and trainers for a dressed down feel.
Coat + leggings + knee high boots
The combo of a cosy coat, jumper, leggings and knee high boots is a winner if you want to hit the perfect smart casual vibe this fireworks night. To elevate your look, go for a coat with a lil something extra. Shearling jackets have been all over my insta feed recently and they're the perfect cover-up for keeping cosy while still looking like you made an effort. When it comes to your leggings, thermal lined ones will help if the temperatures drops as will knee high boots for added layers.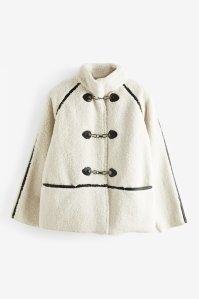 Tracksuit + trainers
Whether you're watching the fireworks from the comfort of your own garden or just want to keep it casual, a tracksuit and trainers is always a good idea. There are so many great smaller brands making high quality tracksuits that feel just that little bit more special than your basic hoodie and joggers so don't be afraid to branch out and treat yourself. This navy set from Life of Ease would be my go-to and as it's made from organic cotton for a super soft and cosy feel.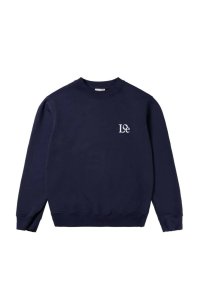 And don't forget the finishing touches
If I haven't hammered home the point enough already, it is COLD out there, so don't forget the all-important finishing touches of a hat, scarf and gloves with whatever look you choose. These are especially important if you're planning to watch the fireworks outside somewhere high as the temperatures will most likely not be on your side. And I hate to say it, but you'll probably want to take an umbrella too – just to be safe, as my mum would say.