Last weekend I had the excitement of going to a friends' engagement party. The dress code? Cocktail attire.
Where different dress codes demand varying levels of formality and outfit-planning – I feel I've got partywear sorted and black-tie dressing nailed down – the cocktail dress code has always been a bit of an enigma to me, up until now.
From the lead up to the occasion and deciding what to wear, to the event itself and seeing what everybody else was wearing, I have been conducting some cocktail dressing "research", deciphering the ingredients needed for this dress code, which is somewhere in between formal wear and partywear.
What does a cocktail dress code mean?
I've decided the best way to explain it is by using a recipe of my own with the analogy of an actual cocktail (and no, I've not been drinking any!) Bear with me.
Imagine a cocktail. You start with a few seemingly basic different ingredients and mix them together, all with the aim of making a new (and far more exciting) creation in the process. There you are shaking up a cocktail to make something a bit fruity or a bit zingy, just as you would pick out an outfit for a cocktail dress code.
There's a level of formality and rules to adhere to (in order to get your cocktail just right) but also room to shake things up a bit with a bit of sugar, spice or extra froth on top.
Allow me to explain further…
What is considered a cocktail dress?
Fundamentals
There's no need to wear a floor length gown (that would be more suited to a black-tie event) but do keep your choice of dress on the more formal and polished side, whether it's ankle length, a midi or a mini. For example, if you're wearing a mini dress you might pick one with long sleeves or a higher neckline to balance out the shorter, and bolder, silhouette. Chic jumpsuits and polished co-ords are also great options.
Fabrics
Think about fabrics, avoiding anything that reads too casual, like knits and wool. Dresses, jumpsuits and trouser suits made from silk or velvet are perfect for winter weddings and formal occasions, so take a look at our favourite velvet pieces of the season for some ideas next.
Fun
Cocktail attire doesn't need to be too serious or stuffy, so add some sparkle, feathers or embellishment. Just remember, you're not dressing for a club night out or your own birthday party – and you definitely do not want to upstage the birthday girl or bride-to-be, so a sprinkle of embellishment on top is normally just the right amount, whether it's on your dress or you add some statement party jewellery.
What's the difference between cocktail and black tie?
A black tie dress code is the time to pull out all the stops with a floor length gown, elegant jumpsuit or tuxedo suit for ultimate polish and formality, whereas a cocktail dress code allows for a bit more freedom and fun, but still with a dressy vibe. Think smarter than a jersey midi dress (casual), but not as glam or OTT as an evening gown (black tie), cocktail is the sweet spot between the two. A sleek feather-trimmed mini dress, a silky bias cut slip midi dress or a velvet trouser suit all tick the cocktail box, but would feel too glam for a casual dress code and not dressy enough for a black tie event.
Where to find the best cocktail outfits
These are the brands and pieces that get the cocktail mix exactly right between smart and fun…
River Island
You might not want to wear black to a wedding (although you can if you read our guide to all your wedding guest dilemmas), but an engagement party and cocktail dress code is your perfect opportunity. River Island's velvet mesh midi dress nods to the season's sheer trend too, but in a sophisticated way.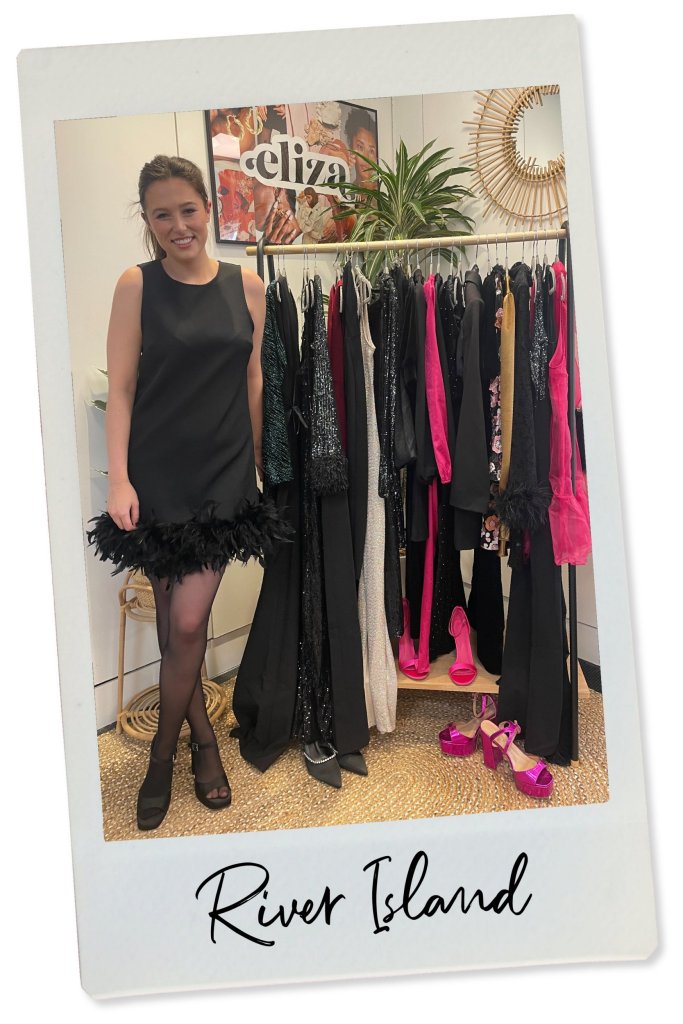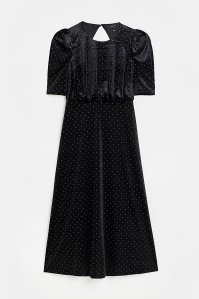 New Look
New Look have your Christmas party wardrobe sorted, and when it comes to cocktail attire these are some of my favourite pieces for looking chic, while making a party statement.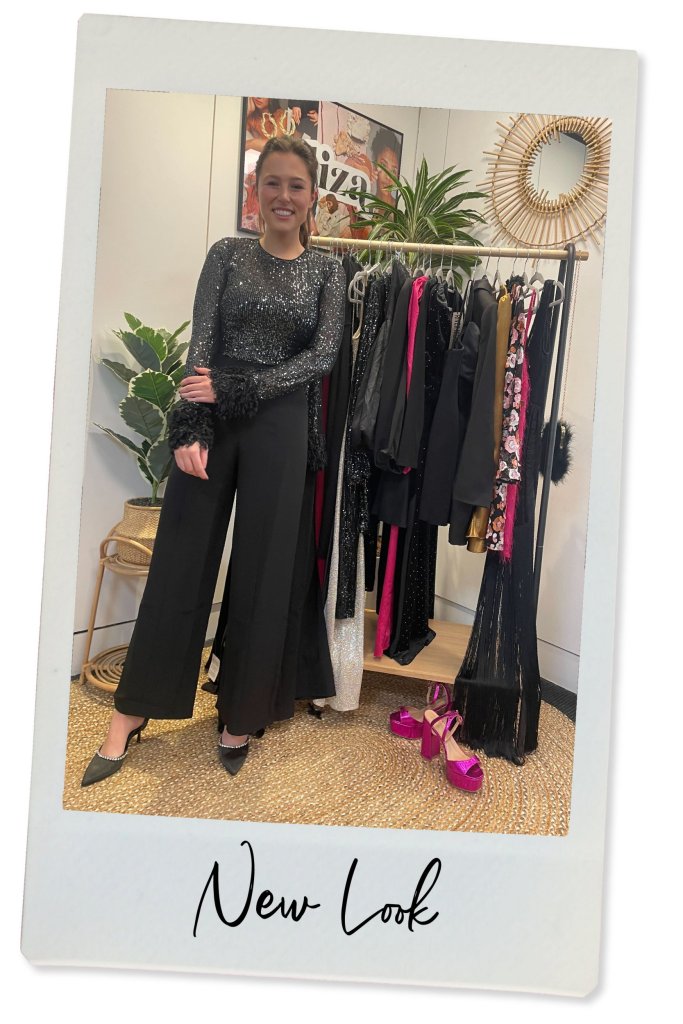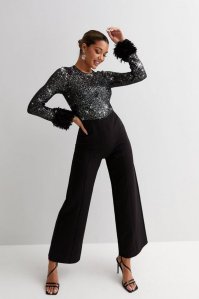 Karen Millen
Karen Millen has mastered the art of cocktail embellishment. Just look at this trouser suit with its fab crystal fringing, or the lace dress with the amazing feather sleeves.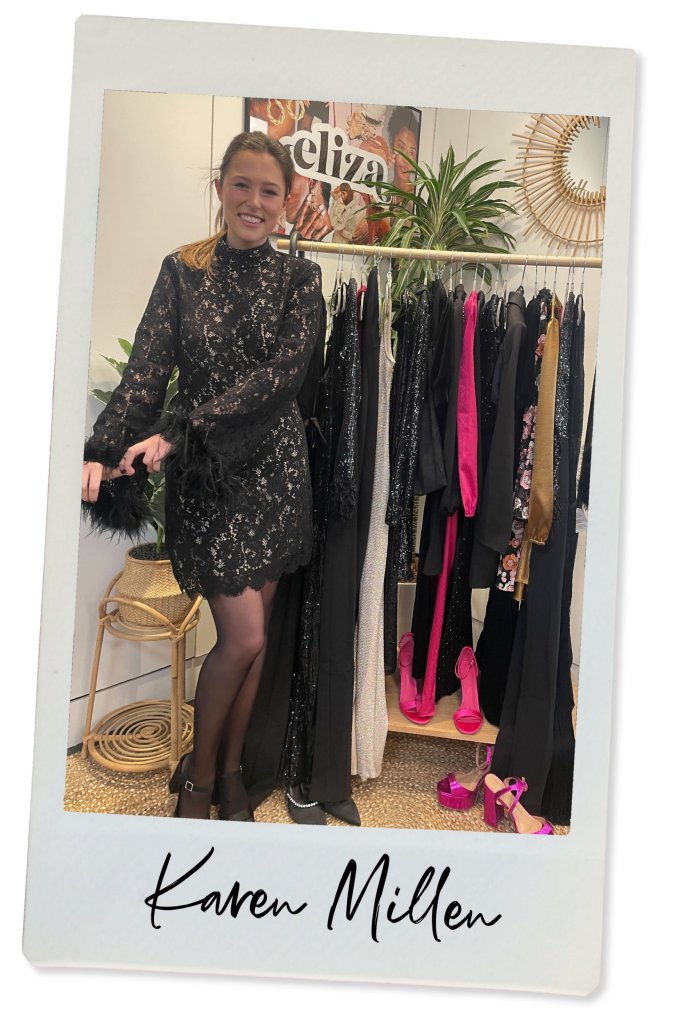 Anthropologie
Every Christmas party season I sit with heart eyes as I scroll through Anthropologie's dedicated Dress Shop. They just do occasion dressing so well, with little twists that have a boutique feel about them.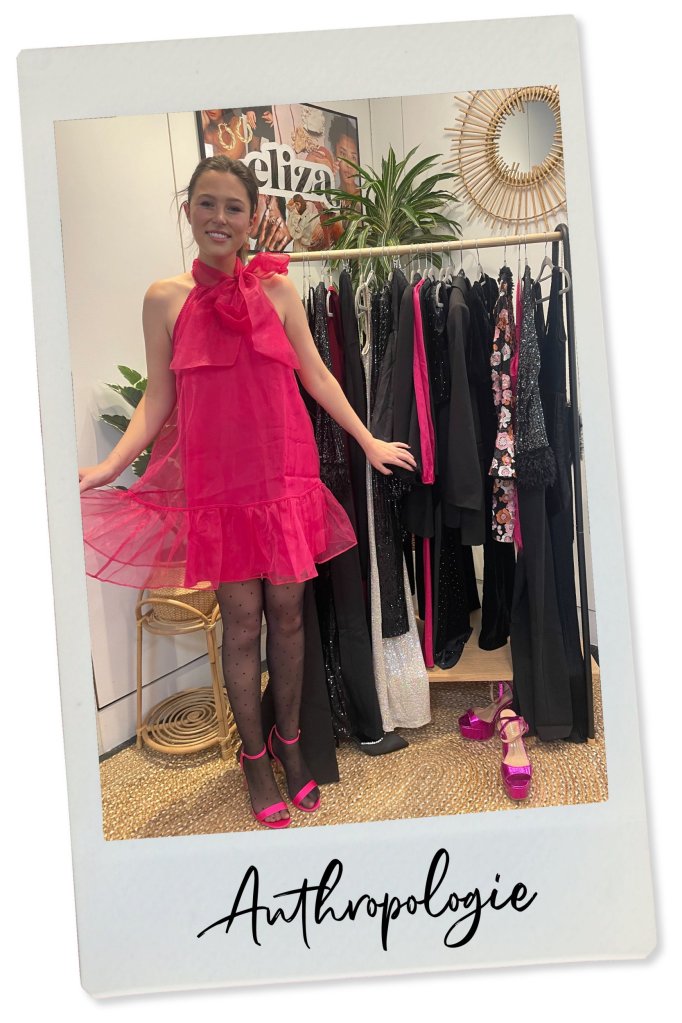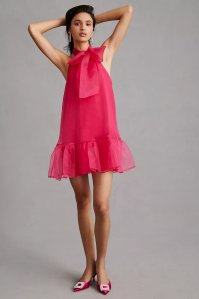 French Connection
I'm obsessed with this satin gold ruffle dress from French Connection, where you'll find a selection of unique, beautiful dresses (with lots coming in at under £100!)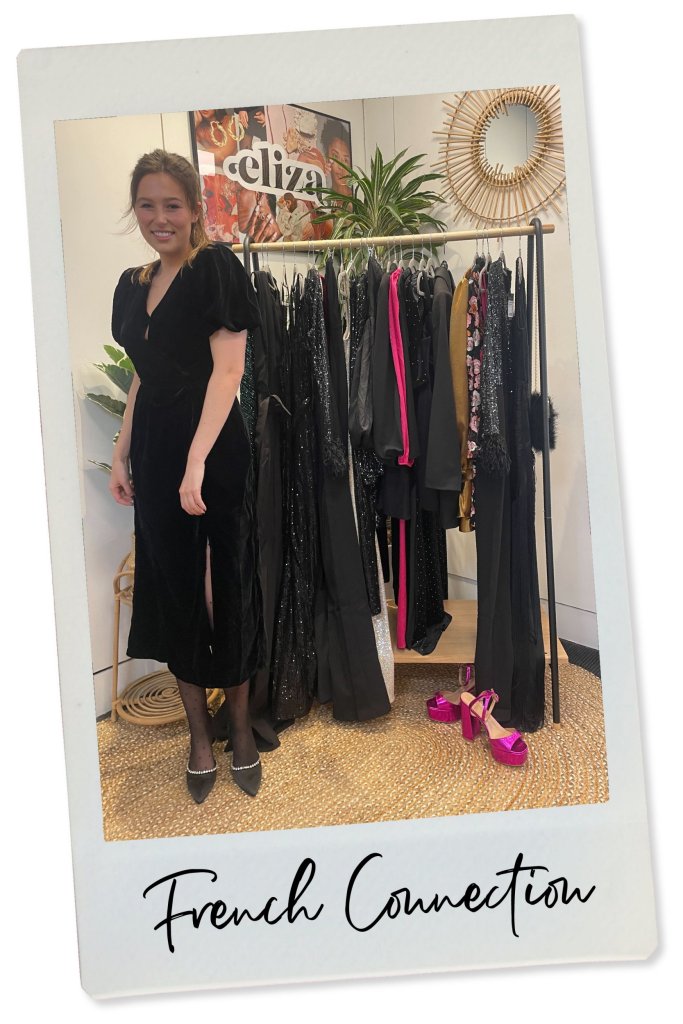 Zara
Looking at Zara's current offering of occasion wear, it's their velvet pieces that really stand out above the rest for me. If you're a trouser suit fan and want to invest in one for an event, party season, Christmas day or beyond, snap up this velvet suit quickly before it sells out.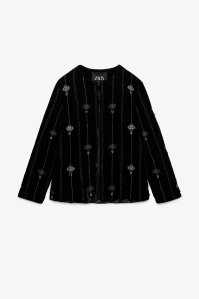 Asos
If you're last-minute shopping, but want a cocktail outfit to keep forever, these are my favourite designs from Asos at the moment that look far more expensive than their price tags.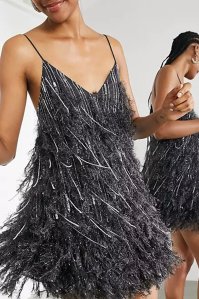 Which shoes should I wear for a cocktail dress code?
A cocktail dress code is the time for heels (or party flats) not trainers, boots or any footwear that's too casual. I'm always thinking of comfort so have my eye on these.
Which bag should I wear for a cocktail dress code?
Whether you choose a party bag with a subtle strap (so as not to detract from your outfit) or a clutch bag, this is the time to switch your everyday bag out for a special bag that'll bring your cocktail outfit together.
Which jackets should I wear for a cocktail dress code?
If you're heading to an event with cocktail as the dress code, chances are you'll be getting home late which means a cosy coat is a must. A cocktail event should have somewhere to stash your jacket so don't worry too much about it coordinating perfectly with your look.
Can I wear tights with a cocktail dress?
Of course! A mini or midi will look great with tights and a host of shoe options from velvet platforms to satin heels and sparkly flats. Go for a low (20 – 40) denier for the best effect.