I keep seeing cream outfit inspiration on my Instagram explore page, I love the minimal, clean look but how do I wear it without looking super formal?

Anisha, Windsor
The first time I saw Marisa Ventura (J.Lo) emerge from Caroline Lane's (Natasha Richardson) wardrobe sporting Lane's all-cream Dolce & Gabbana tailored look in Maid in Manhattan, I audibly gasped. She looked incredible. Sleek, sophisticated and rich. Of course, that outfit would have cost five figures so you actually would have to be rich to buy it, but it was the overall clean vibe that really made it look expensive.
I say all that to say, you've come to the right place because I love all-cream. Besides an all-black outfit (timeless and low-key), there's no chicer look, IMHO. I'm not talking optic-white either – an off-white beige is much more stylish and less OTT. It looks more expensive since it gives off a premium vibe, which is exactly what we want from our everyday outfits.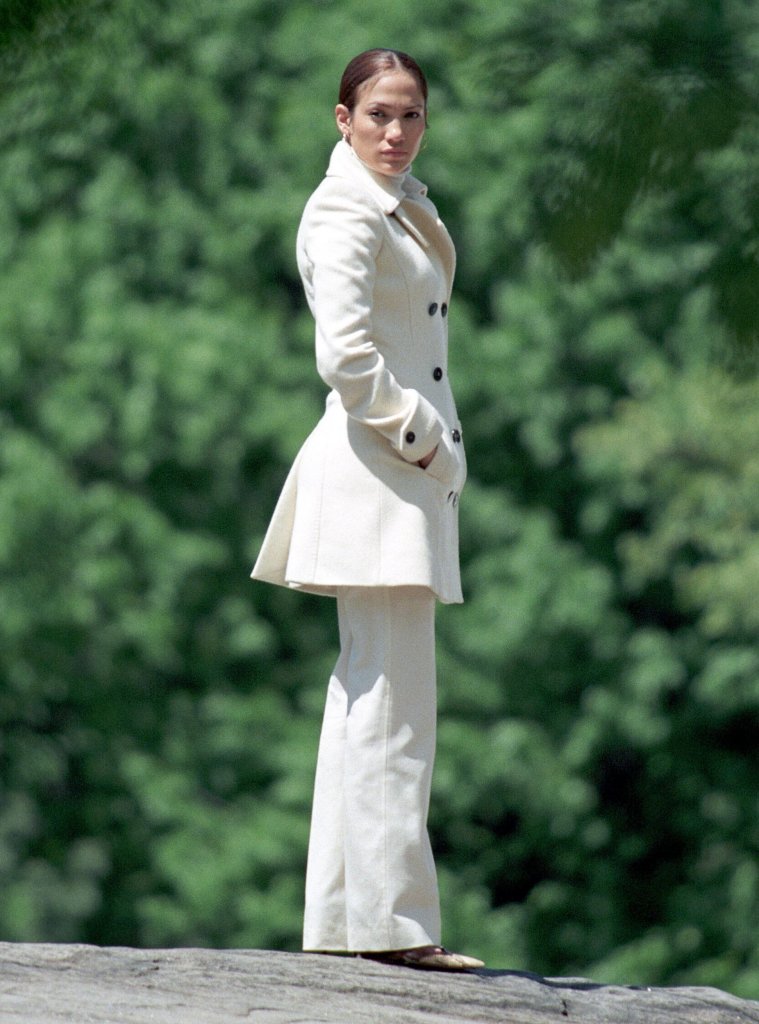 You'd be forgiven for thinking that sporting all-cream and the dry-cleaning bills that go alongside it actually is expensive, rather than just appearing as though it is, but with the right fabrics and pieces and a little more consideration, it doesn't have to be.
You just act differently in all-cream. I can guarantee you won't be buying tomato soup for lunch or sitting on a grubby tube seat so as not to spoil your look, so chances are, with this heightened awareness for your clean outfit, you'll actually keep it clean.
There's a quiet confidence that comes with sporting such a stealth wealth look, too. It gives off a rich air since you're clearly entirely unbothered about practicality and a functional look. All-cream makes a subtle statement without being attention-seeking and works for even the most informal occasions.
Still not convinced? Here's how to make all-cream work for you:
Wearing all-cream on holiday
All-cream on a sunny holiday is a no-brainer. You're likely to be lounging around with a Margarita on hand and your only worry is what to order by the pool for lunch.
Go for breezy floaty fabrics and figure-skimming cuts for the chicest look, and opting for a texture clash makes for an interesting outfit – think a cut-out crochet or asymmetric rustic ribbed dress with a straw tote and leather sliders. J.Lo, eat your heart out.
Wearing all-cream off-duty
Since we have to look polished by day for work, when it comes to off-duty wear, we often head straight to leggings and tracksuits for the most casual feel. But if you're keen on an elevated off-duty look, all-cream is the luxe answer.
Denim skirts are very of-the-moment, as are New Balance's cream 530 trainers, so team them with a relaxed linen shirt for spring-in-the-city vibes.
Wearing all-cream by day
If you want to look like a boss Monday to Friday, introduce all-beige to your workwear wardrobe. That's not to say you need to sport a stuffy cream trouser suit and pumps, however, as the most modern look will be slouchy trousers, with a waistcoat and leather flats, or a T-shirt with a co-ordinating cream blazer.