Harry Styles' outfits have come a long way since his skinny jean One Direction era. We're talking Gucci suits straight out of the 70s, eclectic knitted vests and now sequins galore for his Love On Tour looks, which have been more of a spectacle than ever (not forgetting those iconic pearl necklaces!) 
Not only do Harry's best looks never fail to stand out on a red carpet, his wardrobe continuously challenges gender stereotypes. He'll often take pieces from womenswear runways – remember that canary yellow Marc Jacobs suit he wore to the Brits in 2020?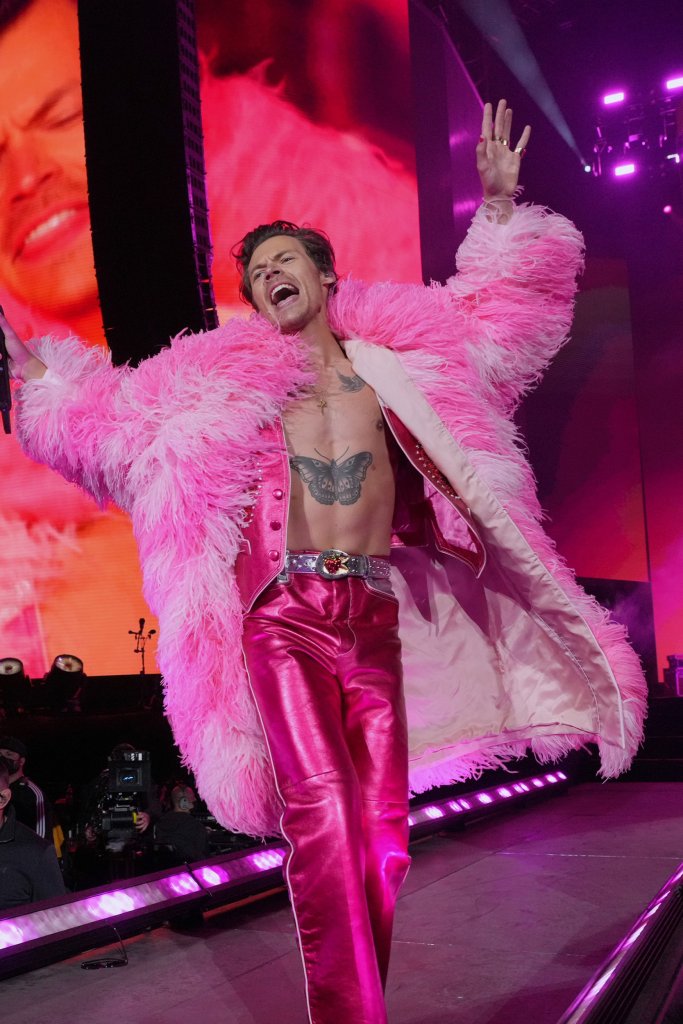 Harry Styles' wardrobe is a kaleidoscopic celebration of fashion that shakes off prescriptive normcore and minimal aesthetics for bolder, brighter, endorphin-boosting looks and we're here to replicate all of them. Harry might be clad head-to-toe in Gucci, but luckily high street brands have their eyes on his outfits just like us. So, with a bit of digging, I've found all the best Styles-inspired festival outfits, power suits and 70s separates available to buy for a Golden summer season ahead.
And if you're lucky enough to be going to Harry's Love On Tour show next week, read my ideas on what to wear to a Harry Styles concert next that'll make sure you get spotted in the crowd!
Styling up the 70s
No one puts together an outfit with an oversized collar quite like Harry Styles (and more on the power suits below!) We've also come to expect lots of vintage-inspired looks and those signature Gucci prints, which you can find on the high street at brands like & Other Stories, Sister Jane, Ganni and Damson Madder.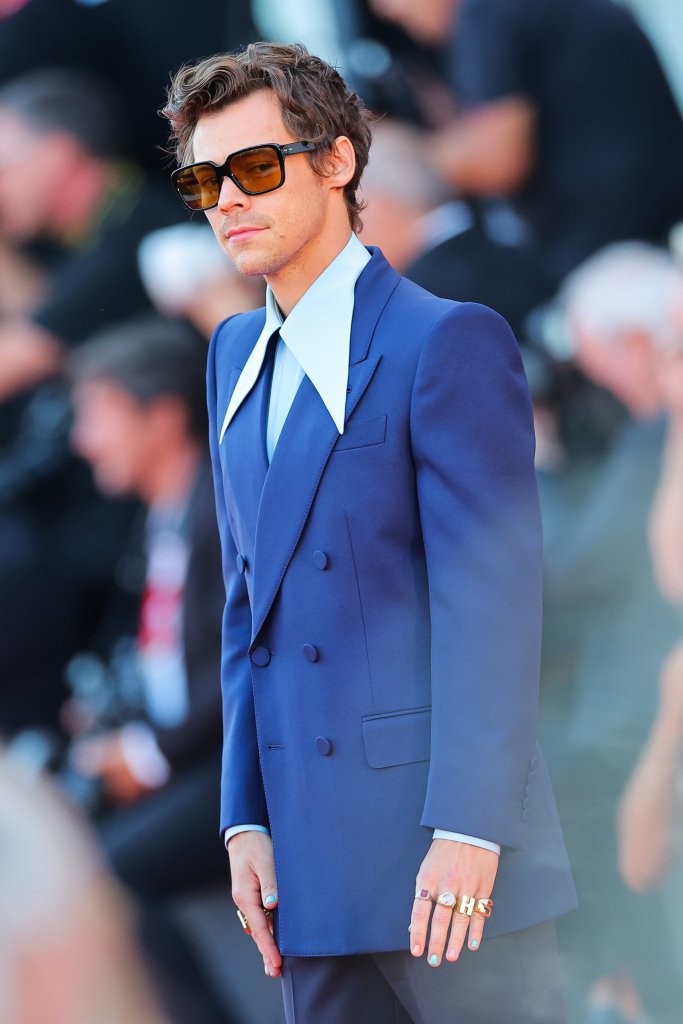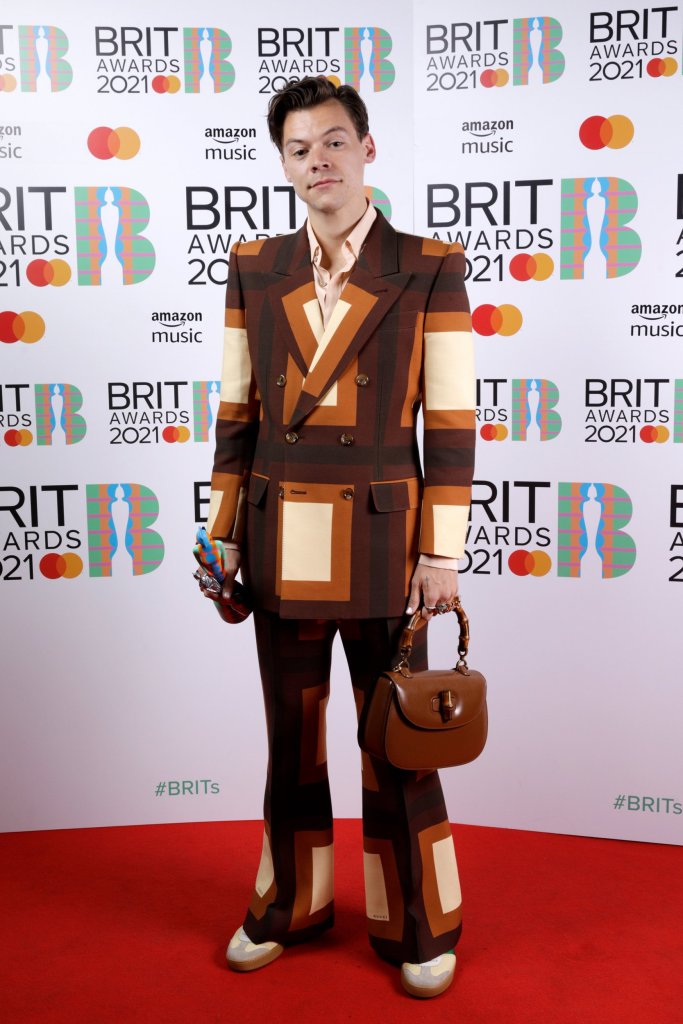 Colour clashing
Harry Styles gives us a lesson in the art of block colour clashing, perfect for summer months when the sunshine's screaming out for vibrant outfits. Switch out Harry's knit for a bold block colour linen shirt and pair with contrasting block-colour tailored trousers.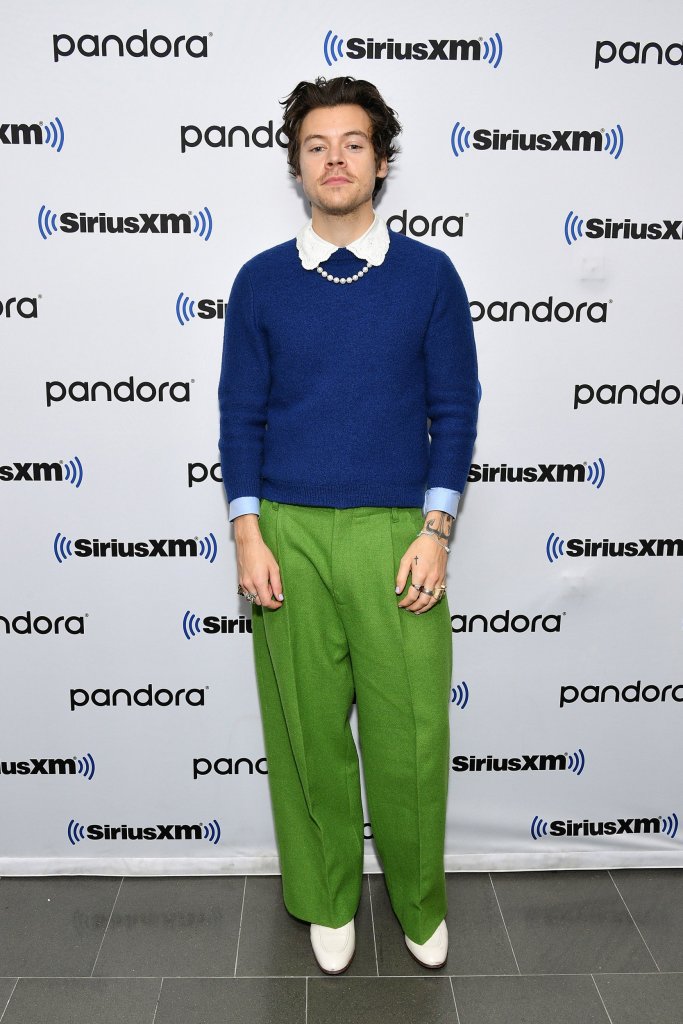 Eclectic knitted vests
Harry Styles leads the way when it comes to the best knitted vest outfits, as he never holds back from a statement print like this yellow polka dot. Re-create the look for those days when there's a chill in the air: a knitted vest is the perfect low-key layer for wearing over tees and blouses on cooler summer evenings.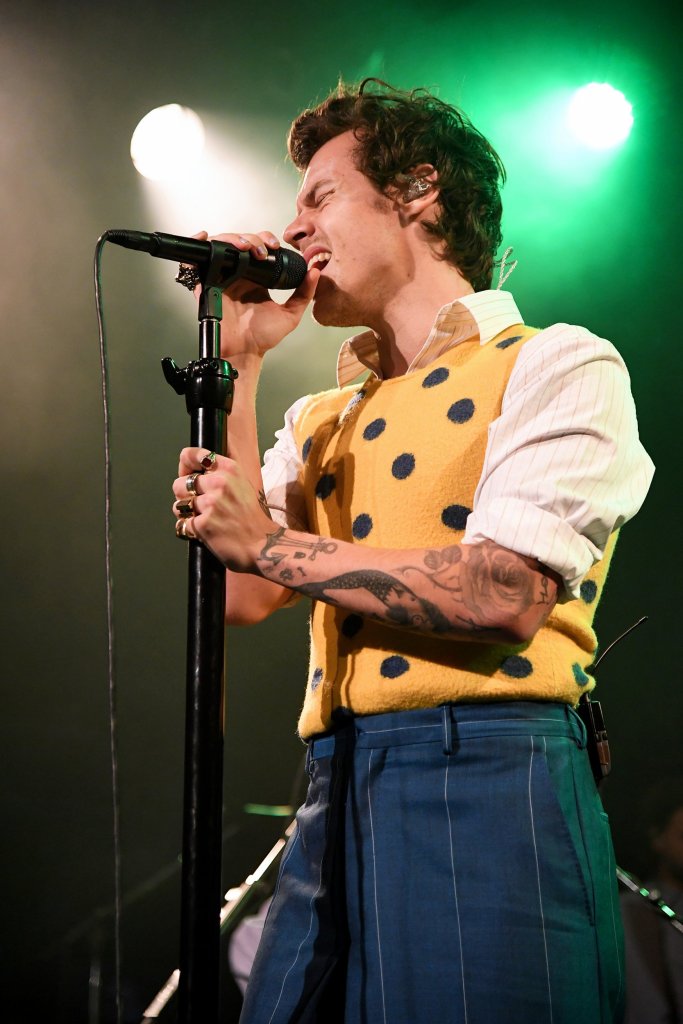 Showstopper sequins
Festival season is officially here, as we count down to summer weekends when no dressing rules apply. But for Harry Styles, and his Love On Tour, it's a festival every day. From chainmail jumpsuits to sequin tops, Harry Styles' tour wardrobe is festival outfit goals.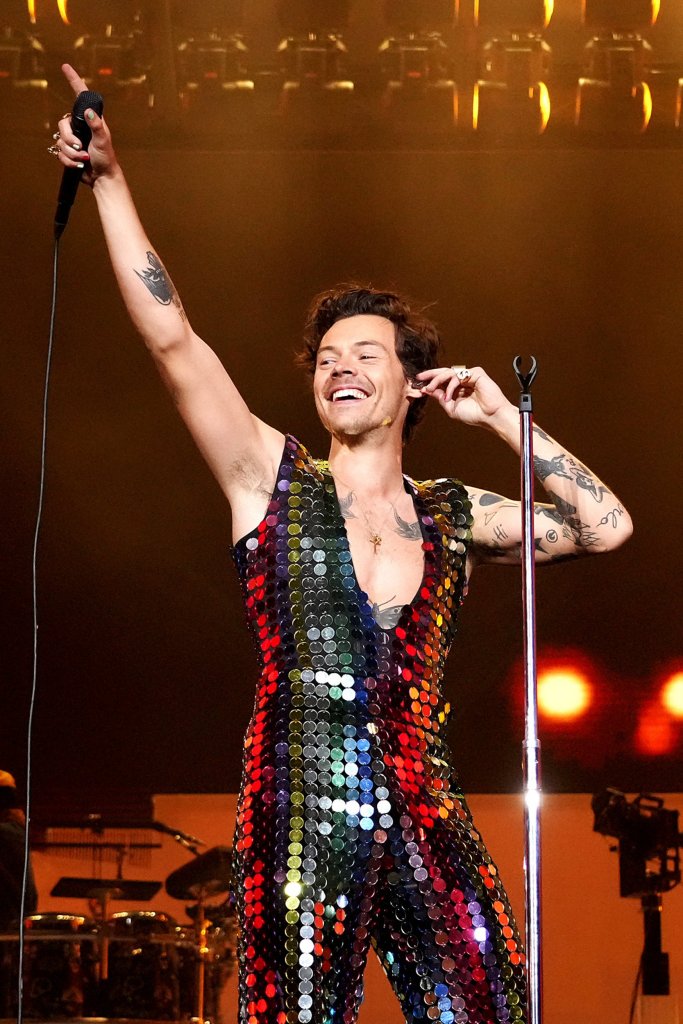 Delicate lace
Harry Styles showed us he really can do it all at the 2019 Met Gala, wearing a stunning black lace top and bringing all the sophisticated gophic drama.
Power suits
Back to the power suits that never go out of style, here are the best double breasted tailored sets on the high street to re-create this iconic Harry look at the "Don't Worry Darling" premiere.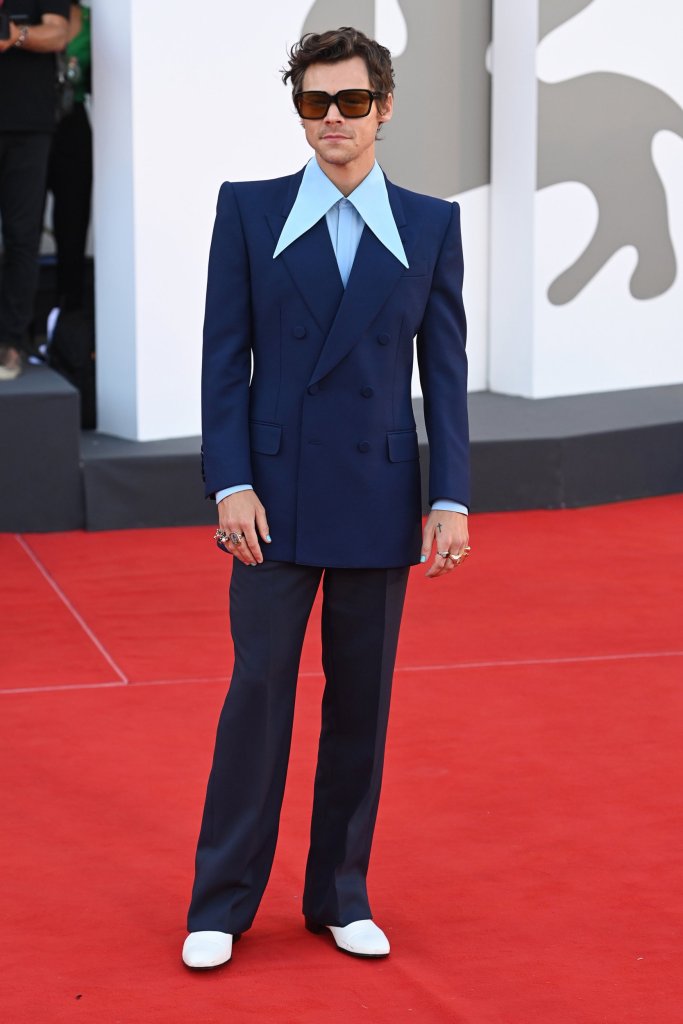 The greatest showman jackets
Competing with an international superstar in the wardrobe department is no easy task, but a signature jacket is the place to start, from this leather blazer Harry wore at the 2021 Grammy Awards to the silk tassled bomber that's giving all the space cowboy vibes on his Love On Tour.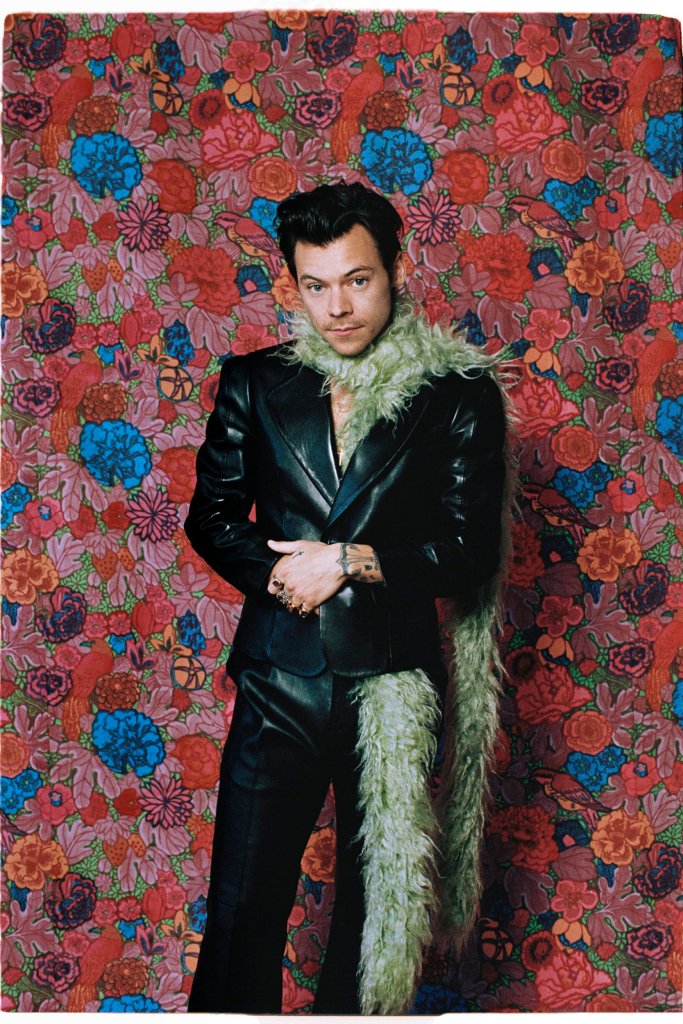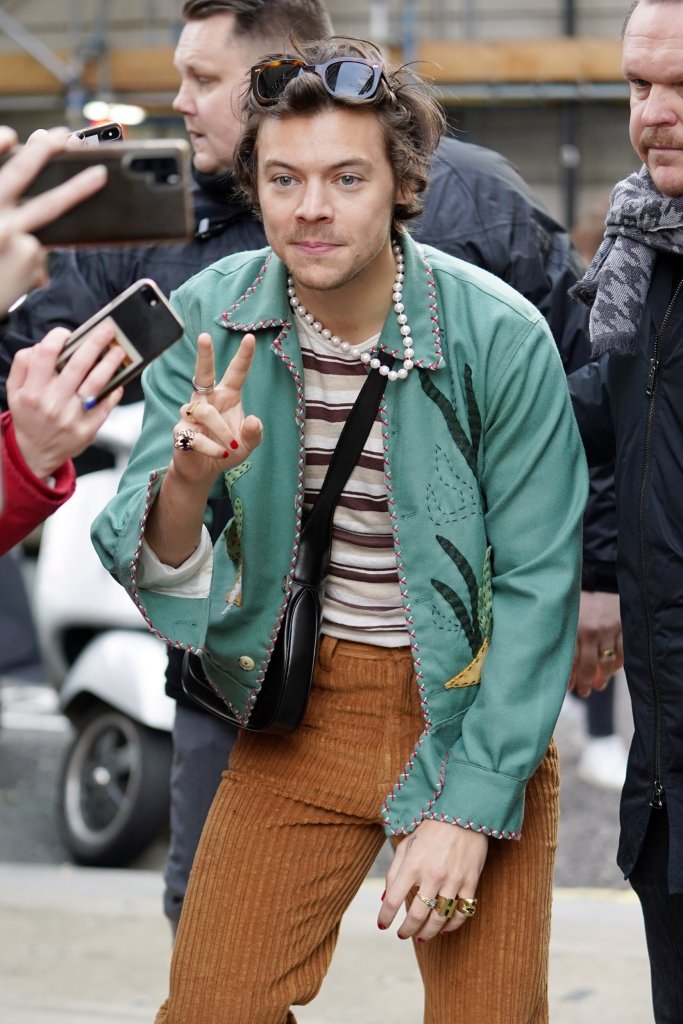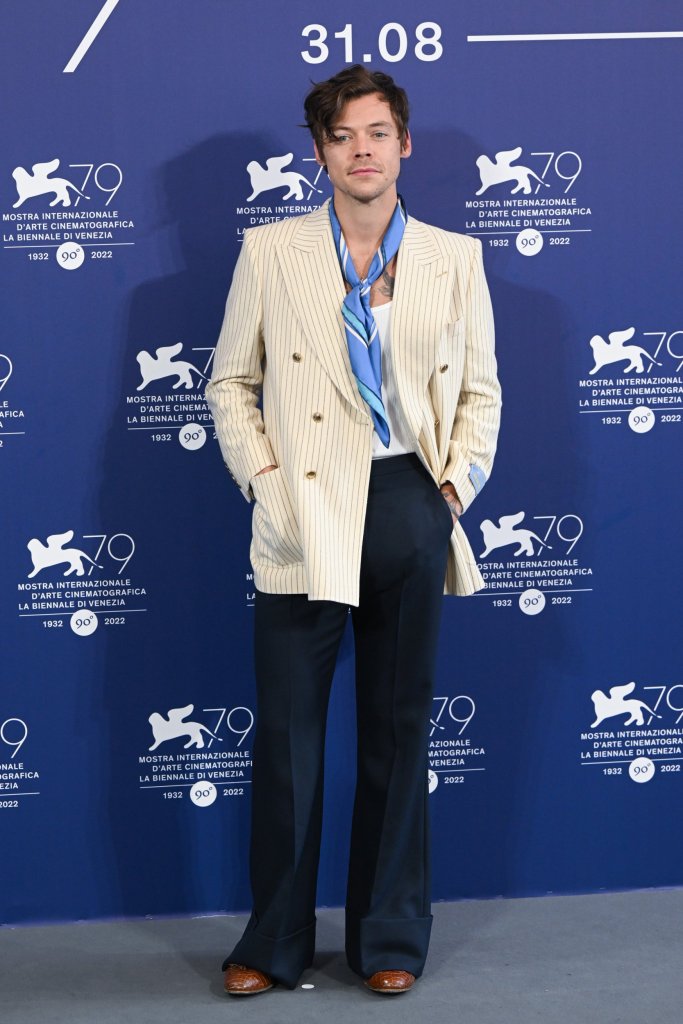 Vintage-inspired accessories
No Harry Styles outfit is complete without accessories. Some of my favourite pieces include these 70s-inspired sunglasses and this silk scarf, which you can also find on the high street.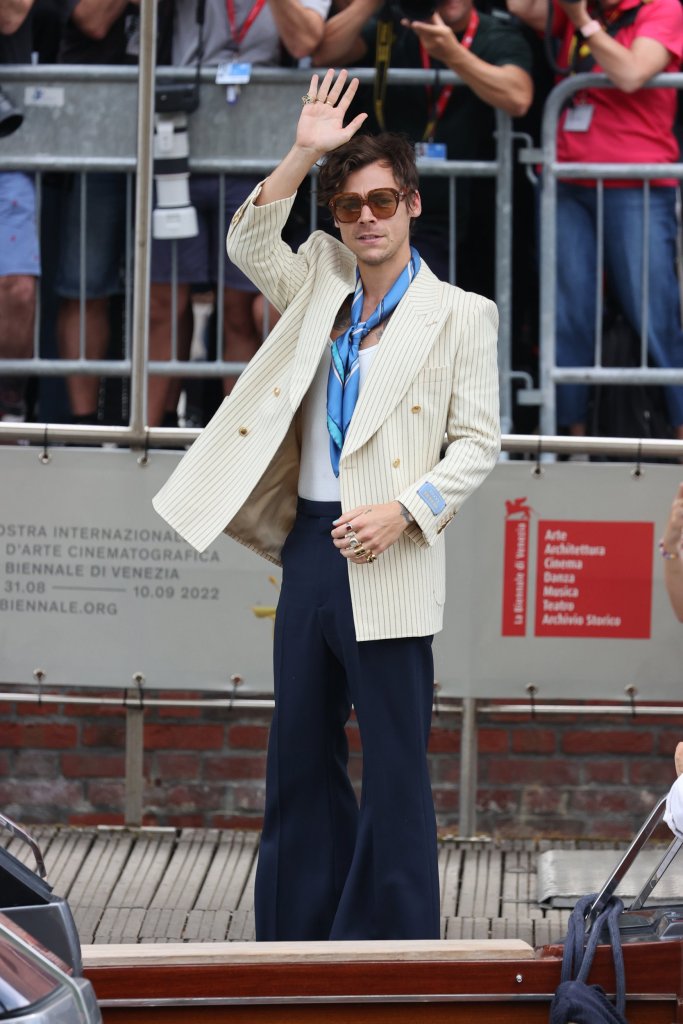 Pearl necklaces
To finish off an outfit, Harry can't get enough of this pearl necklace. I've already raided my mum's jewellery box for one, but I also have my eye on these from Astrid & Miyu, Free People and Orelia.