In such a digital age, shopping for high street petite buys IRL can feel quite daunting. Where do you even begin? Will I be fighting for the last size? (I'm looking at you, Zara sellout Bomber). How long will the queues be?
I'm so used to shopping online and browsing away, I've actually forgotten what a joyful experience it can be to gently browse through the new-in, find inspiration and actually be able to try everything on.
However, that fitting room experience when you're 5ft 1 isn't always joyful. You'll either be jumping for joy when you find a winner, or will know instantly after trying one garment that this just isn't going to be your day.
I know it all too well, so I risked it all and put my two favourite brands to the test on the hunt for the best high street petite buys. Commence battle of the brands: petite edition. Let me welcome to the stage our two contenders, Arket and Mango! May the best brand win *crowd goes wild*.
The It colours at Arket
Arket is my favourite store to browse for petite buys because the styling is inspiring and the stores are so neatly organised.
The first spring trend I spotted was bold primary colours popping at me from every store corner. I also noticed that our winter favourites haven't been banished just yet. Think wool knits in punchy colours and light wool coats.
The third and final trend was the focus on workwear pieces for spring. The tailored oversized blazer is still here and there were plenty of Djerf Avenue-inspired androgynous striped shirts. With colour, knit and workwear in mind, I headed to the fitting room.
The wool coat
This is the best dupe for the famous 'Raey' coat on the high street right now and one to keep your eyes on. The fabric feels luxurious, but simplistic enough for it not to feel too heavy or hot. I love the uncomplicated silhouette and the fastening around the neckline.
A long coat on someone who is petite has always been frowned upon, but in reality I love the super-chic effect it has on lengthening the frame. Wear this with a lightweight t-shirt and simple denim to update it for spring.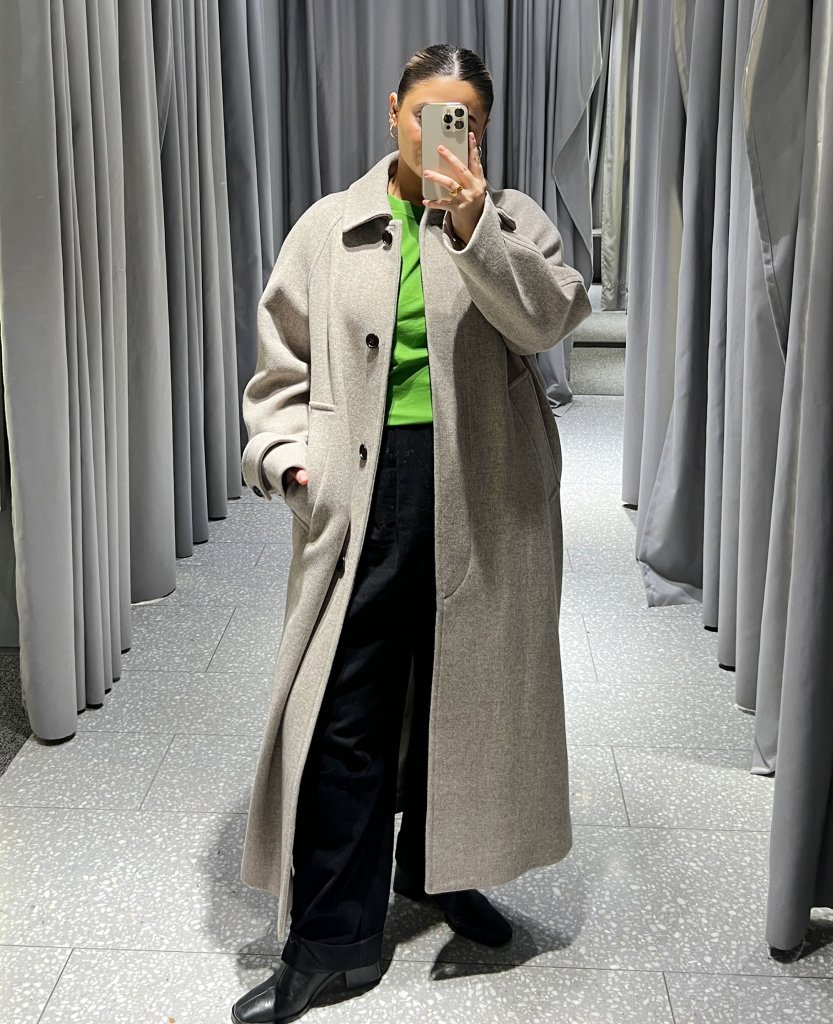 March and April are often chilly, so make sure to not get rid of all your coats just yet, maybe just opt for a lighter fabric tone like this one.
A pop of green
I've seen all the cool Instagram girls rock this colour and I must admit, this is a simple and cost-effective way to adopt a trend. The green is an instant mood boost and again, if you're petite, drawing the eyes away from the legs could work in your favour. The quality of the Arket t-shirts are the best on the high street so it's well worth picking up a couple in this It shade.
Mood-boosting knits
This was well out of my comfort zone but what's spring without a pop of daffodil yellow? As soon as I placed this bright colour against my skin tone, I fell in love.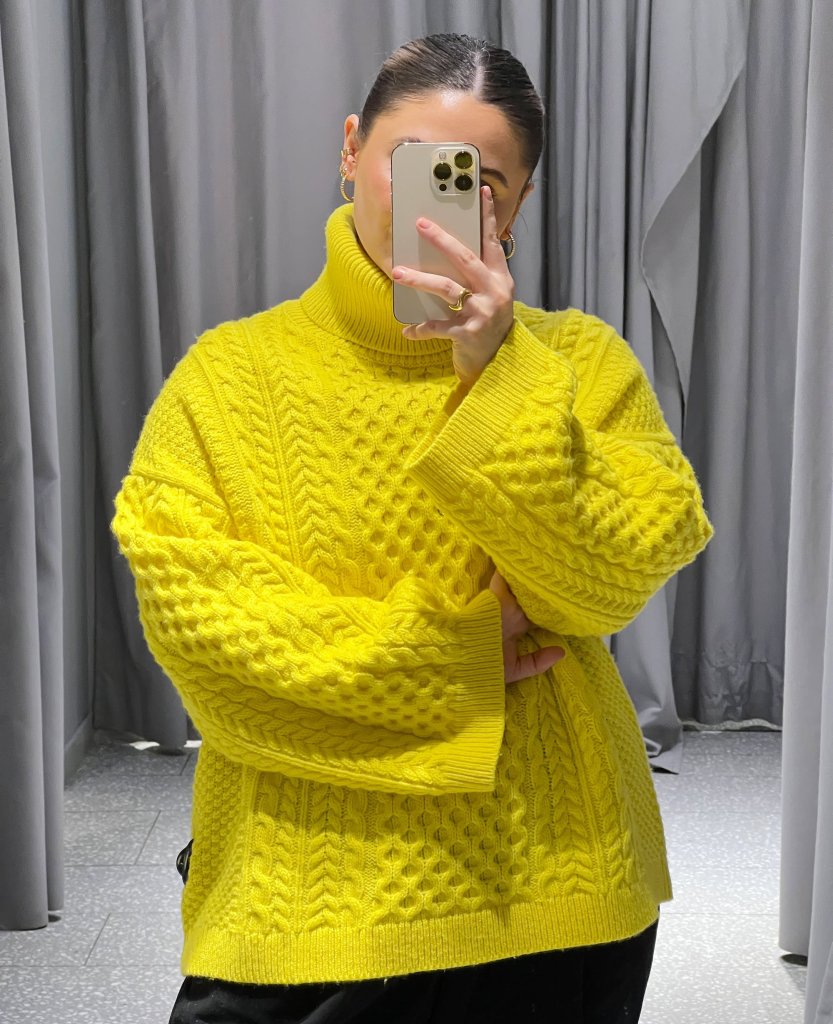 If you aren't a pastel-wearing spring girlie, then this bright colour pop knit could be the one for you. If you struggle to make a fashion statement without overwhelming your frame, something as easy as your favourite knit in a bright shade could be the statement to try.
Oversized blazers
Now anyone who knows me knows I will always gravitate towards an oversized blazer, and the Hopsack ones from Arket are the best if you are looking for a designer lookalike.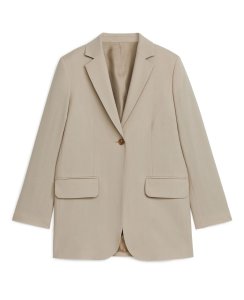 For spring, I noticed the range steered towards pale neutrals, which naturally I love. If you're also a minimal girlie, they're an easy way to elevate your wardrobe for spring without stripping you of your core style. I also love lighter-toned neutrals on a slightly shorter woman – paired with the same tone in trousers, it helps to give the illusion of a longer silhouette. It's the quickest way to pass for 5ft 9 in my books.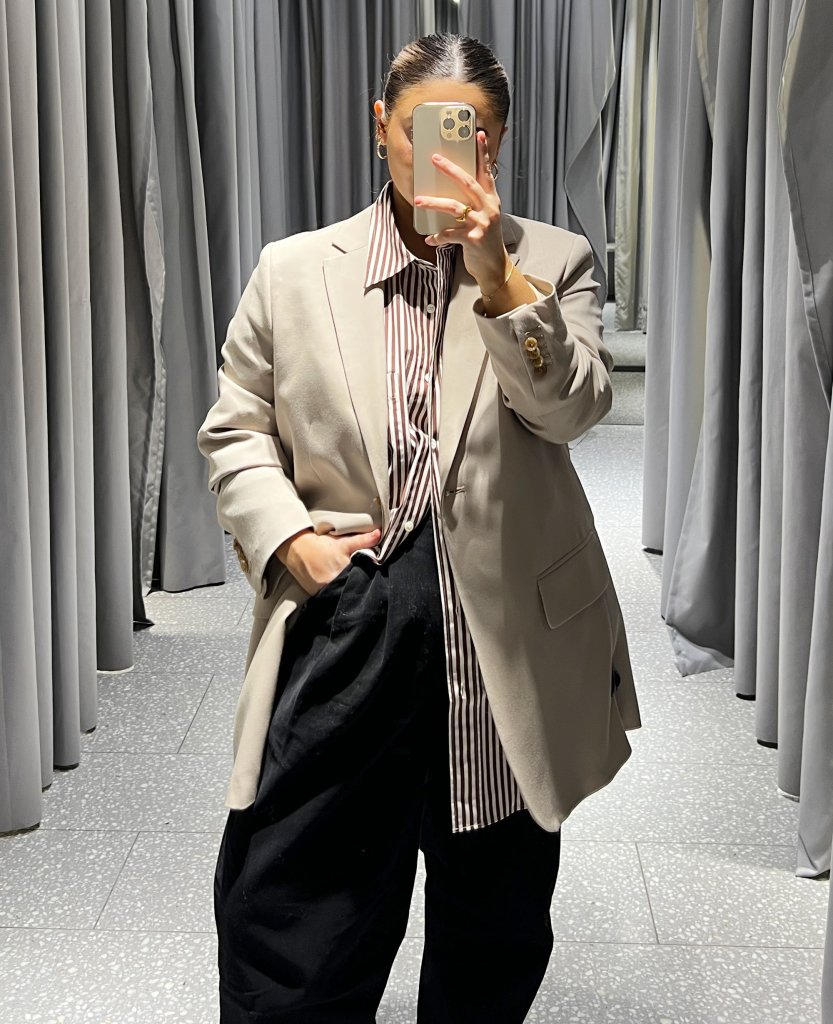 Striped shirts
I would like to thank Matilda Djerf for making this staple piece of workwear a core casual fit in all our wardrobes.
I tried on two different styles, a brown pinstripe and the people's favourite: springtime blue. I like to leave at least three buttons undone for a more relaxed feel – it also helps to lengthen your neck, and the neckline will give the illusion of a taller and leaner frame. I also unbutton the cuffs to give it a casual feel.
The classics at Mango
In my eyes, Mango will always be the more sophisticated sister of Zara. It's nailed high-quality pieces that aren't so focused on the 'trends', so with this in mind, I wanted to see how Mango would adjust this for petite gals…
The classic trench
I tried on two versions of this classic. I loved that both had a thick waistband to pull everything in and nip the waist. If you're smaller in height, this is a must to add shape.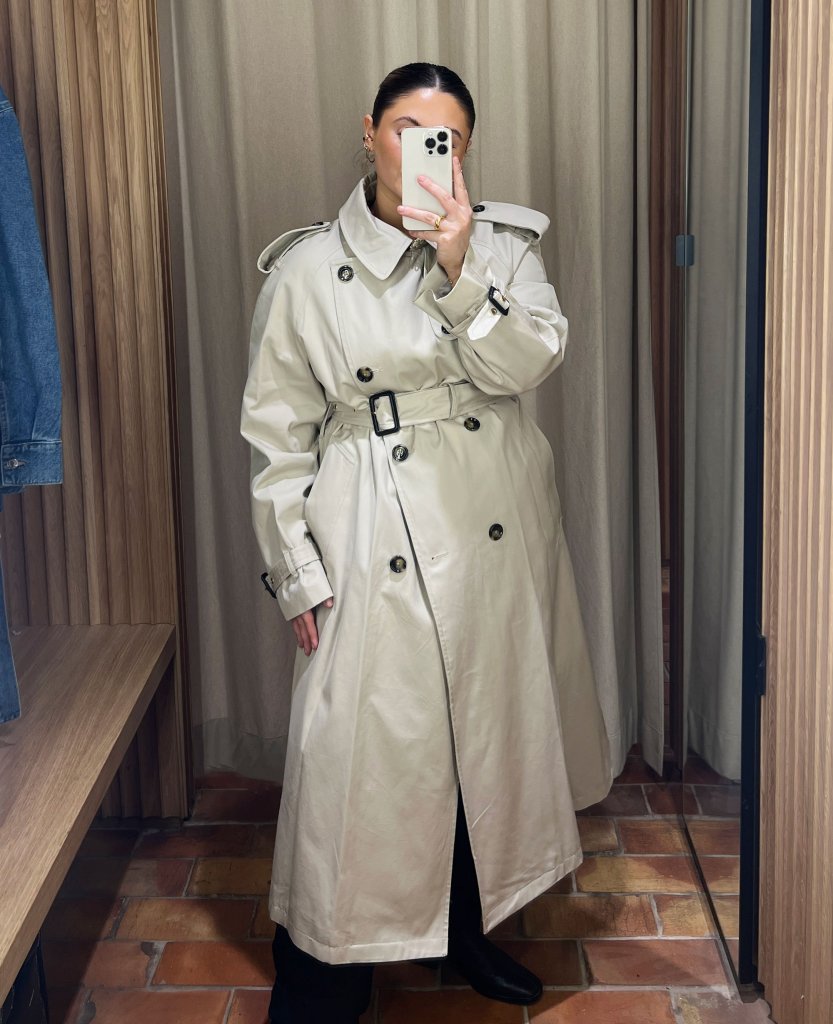 The lighter shade trench is beautiful. The fabric is super-thick and structured – this really helps elevate a garment and make it look extra premium – while the brown-tone piece is more relaxed and lightweight.
Both lengths are fab on my frame, too. It's a classic that comes in season every spring without fail so it's definitely wise to invest if you can.  
A pink shirt
Barbiecore is going to be huge this season. I can already predict the amount of Barbie costumes we're going to see this year for Halloween! I suggest skipping the costume and testing out the colour in a more muted pastel and on a wardrobe staple, like the cotton shirt.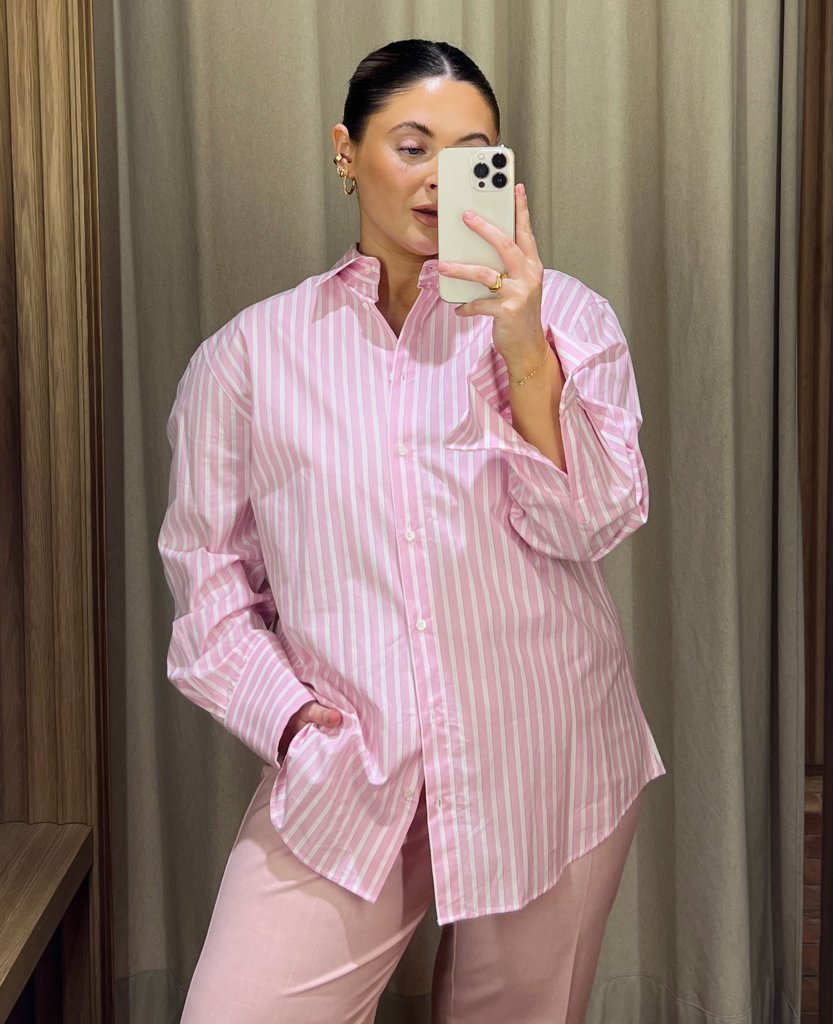 I often feel that petite gals tend to stay away from pink in case it makes us look childish. If you feel this way, I'd suggest wearing the colour on a more grown-up piece of clothing like a work shirt and avoid pink in t-shirt or tea dress form.
Tweed jackets
This piece pays homage to the iconic Coco Chanel. If you have a petite frame, the overall structure, boxy shoulders and cropped fit does wonders for our frame, and it's a silhouette that never goes out of style.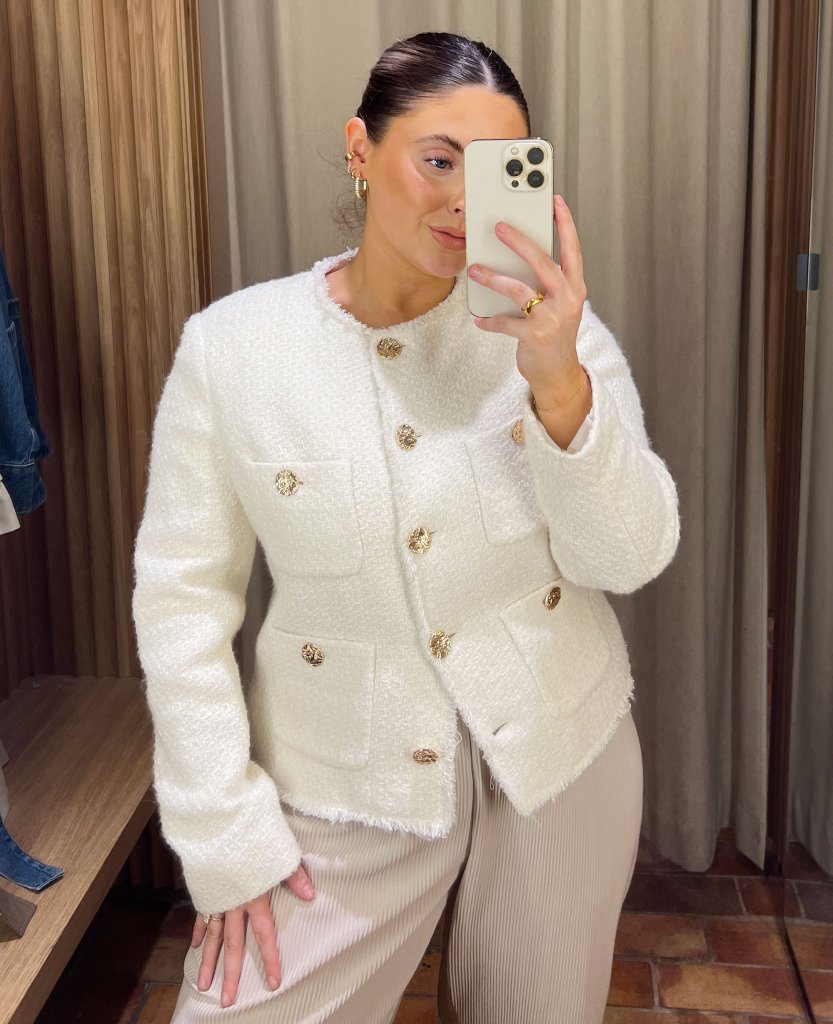 There are so many colourways and patterns out right now but I fell in love with this pink tweed fabric and love how it brightens up an outfit with very little effort. I also enjoy the tweed jackets with fun buttons as it means I have less accessorising to do!
The denim jacket
The hero of the season. Every cool 'It' girl of the moment is rocking either a denim shirt, skirt, jacket or all three together.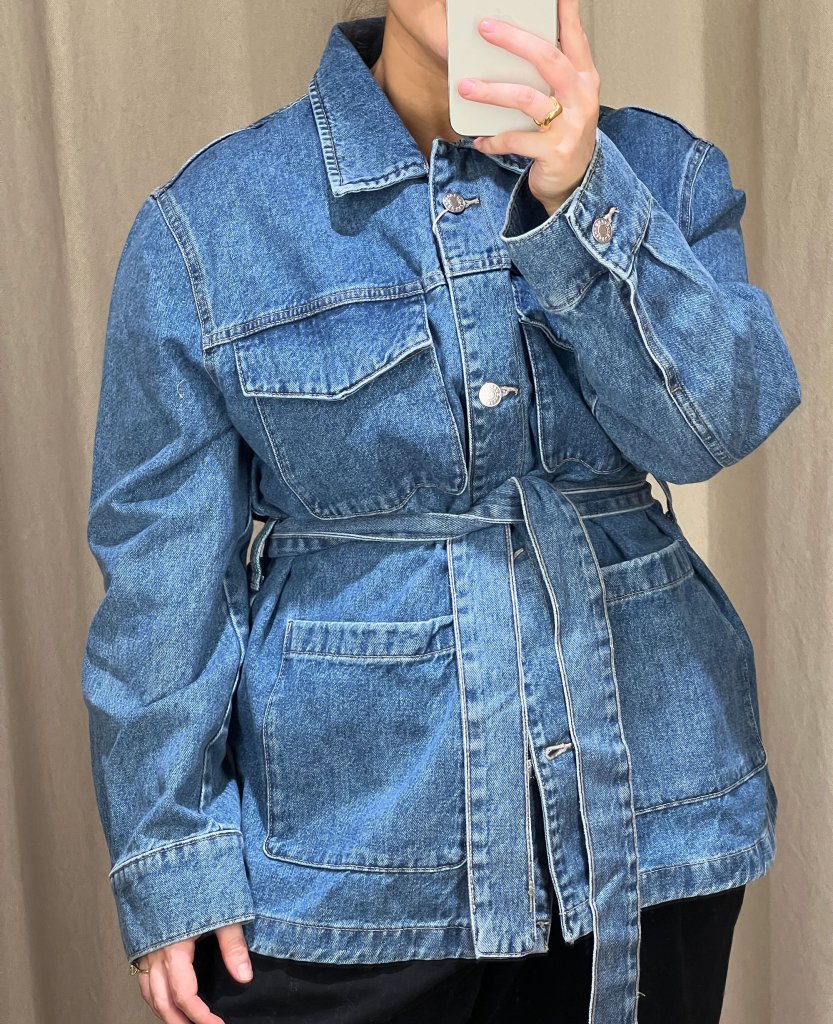 I can easily be swallowed up being petite and styling denim so I like to find an option that works for my height. A denim jacket is never going to date and I love this twist on the typical style. The tie-waist also relates back to my previous point and is uber-flattering on all body types.  
If you find yourself looking for high street petite inspiration, I highly recommend both these stores for producing designs that you will wear time and time again. Being petite and shopping IRL can be tough but both stores had multiple options for petite women. You just have to have these handy tips to hand!