Hi fashion team, I can't believe how cold it is suddenly and it's got me thinking about the winter months. I won't have a lot of money to spend on new clothes (hello, expensive bills!) but I need to stay warm on my long commute and at my office. At home, I'm going to be a lot less likely to have the heating on all day and night, so I need solutions that work inside, too. Please help.

Stacy from St Albans
Krissy says:
I know, right?! It's almost like we've skipped autumn and are easing straight into cold weather entirely in the UK. I was planning to rotate my trench coats and shackets until at least the end of October, but it's looking like I'll need to bring out the big guns (AKA my wool coats) soon for tackling how to dress for cold weather.
At home, I'm a self-proclaimed queen of loungewear. Loungewear is my middle ground each day between my work clothes and my pyjamas, and if I'm not lounging about at home in a pastel tracksuit, I'll be in a teddy bear soft co-ord.
I'm dreading putting the heating on myself, so as rubbish as it is having to pile on the clothes in a bid to get through the cold months, the fact is a snuggly outfit is our basic styling answer, so ditch the silky pyjamas for now.
I love an oversized knitted style (my favourites are from H&M), but lounging at home (the best kind of plans when the weather is in single figures, IMO) means literally anything goes. So a dodgy oversized sweatshirt which has the perfect slouch and fluffy lining with leggings and warm socks is perfect – it's function over fashion here.
Outside requires more consideration for working out how to dress for cold weather. It might sound odd, but my winter dressing formula doesn't involve any giant bulky layers. They leave me sweaty and weighed down when I'm on the tube, and are annoying to store at home, so besides some chic chunky knits I absolutely had to have, I avoid bulk completely.
Even in the snow, I'll be wearing lots of lighter layers, often with a base layer of thermals: they don't allow for any draft to get in and feel much less cumbersome.
I'd say this way of dressing is ideal if you can't spend lots on a new puffer coat or thick knits, too. It means that your normal staples (light knits, jeans, shirts, jackets, wool coats) will work harder year-round, and means you can easily peel them off and store in your canvas tote bag if you're in and out of central heating or stuffy rooms.
Here's how to get through winter in style and on a budget.
Coats
A coat is our first line of defence, so it's important it's a solid one. Since they're typically a higher price point thanks to the extra material and warmth factor, a good coat should last years, so there's no reason you need a new one each winter. I'd dig out last year's go-to coat and style it a little differently so it feels fresh.  
If it's a heavy-duty number, try styling it in a feminine way for a twist: think a maxi quilted number with a cardigan, silky midi skirt and heeled boots. Vice versa, a tailored wool coat looks great over a tracksuit or jeans and a sweatshirt.
If, however, last year's coat wasn't quite up to scratch in the warmth stakes but you haven't got the budget for another, fear not, this is where those layering skills I mentioned come in so keep reading.
Check out our guide to the best winter coats for inspiration and options at all price points if you're in the market for a refresh.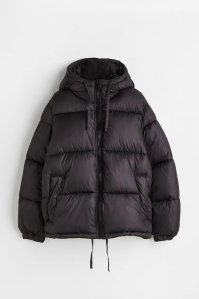 Thermals
It's an unglamorous fashion claim from a fashion editor, but I swear by thermals.
Uniqlo's HeatTech range and M&S' Heatgen are the best in the game: if you spot me in a blazer in December, I'll bet you a pumpkin spiced latte that I'll have a Uniqlo long sleeved top underneath. For such thin fabrics, they're surprisingly snug and wash really well, so you can have them on rotation all winter.
Since they're in flattering silhouettes and neutral shades (and not the chunky ribbed white versions that might spring to mind), I don't even try hard to cover them up as they look just like a basic T-shirt or leggings. I'd recommend investing in a vest and a T-shirt style.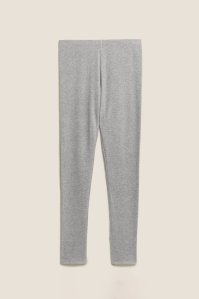 Boots
Similarly, your boots don't need a refresh every year, particularly if you bought a seasonless classic style that won't date.
Stompy boots are huge news again this winter, so rest assured if you bought a pair last year, they'll work just as well this season with everything from straight leg blue jeans to tailored trousers. Just make sure there are no gaps at the bottom of your trousers and top of your boots to keep you properly warm.
If you haven't yet added a good pair of boots to your arsenal, and if you can only buy one new pair, I suggest a pair of Chelsea boots. They'll work with every outfit, from jeans to dresses, and a style with a chunky sole will work for every weather eventuality.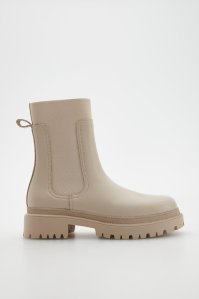 Knits
Go for a classic style and you can wear it weekly throughout the season, so you're guaranteed great cost-per-wear.
If I wear a chunky knit, it'll be with a lighter coat. Likewise if I'm opting for a layering combo like a shirt and knit vest or cardigan, I'll wear a warmer coat on top for balance.
Then, when it gets a bit chilly at home, I reach for my cardigan collection to wear round the house, too.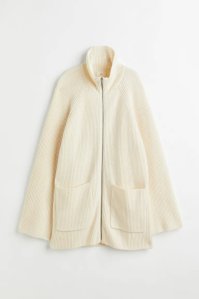 Accessories
We all know that we can trap our body heat in with a hat, so they should be one of the first things you reach for when the temperature plummets. I love a simple beanie with fluffy bobble as I've found they're the most universally flattering, but as long as it's keeping you cosy, anything goes, and if you're wearing lighter layers or a could-be-warmer coat, those snug accessories will make or break you in cold weather.
Giant Lenny Kravitz-esque scarves are a little less practical but definitely the warmest accessory you can add into your looks: Mango and Zara do the best on the high street for under £30.
Granted it's not very glam or fashion-related, but I would also recommend investing in a weighted blanket. Once the initial cost is out the way, it's a cheaper alternative to an electric blanket and will help you get a deeper sleep too.