Who *doesn't* want to look expensive? I'm not talking expensive like you've spent loads of money on designer branded pieces, but just like you have your life together. Looking expensive doesn't need to mean spending lots. Instead it's about confidence, consideration, care and elegance.
Think a cream coat on the tube; a minimal off-duty look that still somehow looks polished. Or a sleek workwear outfit that makes it look like you're on top of your crazy workload. Each requires consideration and care, pulled off by that confidence and giving off an elegant, expensive vibe. 
And I promise it's easy to replicate. You just need to adopt a few tips and commit to them and the 'OMG your outfit looks great' compliments will start rolling in…  
Slick accessories pull any look together
Shiv Roy from HBO's Succession offers a masterclass in luxe dressing every week, and episode three of the new season was no different. When the drama hit (no spoilers here) she donned sleek dark green sunnies with the slightest cat eye that made her look instantly put together. They're by Le Specs, the fashion-forward, affordable glasses brand we already know and love. Although they're a steal for Shiv at £55, the minimal design and classic shape means they look steeper than their price tag suggests, thus adding another premium element to her look.
Apply this to all of your accessories and it'll be the quickest route to an expensive-looking outfit.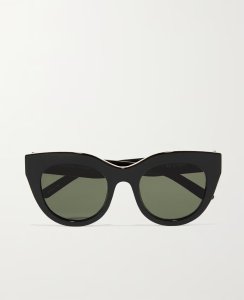 Consider if your outfit is cohesive
The outfit you'll feel most comfortable and confident in will portray your personal style and suit the occasion you're dressing for. The best looks will have a healthy balance of the two, like wearing dressy flats to a wedding if you don't do heels, or pairing a blazer with leggings if you're running errands but prefer to look smart.
Accessories have the power to make or break this cohesive, expensive look. Ballet flats with a casual nylon crossbody bag might feel jarring, but trainers with said bag, or a leather tote with the ballet flats will create a seamless, considered look.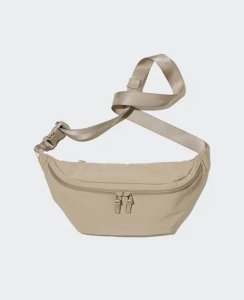 Make sure your outfit is in the best condition
Often the difference between a so-so outfit and a head-turning one is down to the simplest details like whether a silky skirt has been steamed, whether a chunky knit has been depilled or whether a black blazer has been defluffed, so you don't want to be let down on this front.
Similarly, think about your look on a practical level. If you're wearing a midi dress and rain is predicted, an umbrella is the difference between looking chic and dishevelled the rest of the day.  
Underwear is more important than you think 
You can't build something great without a strong foundation, and that extends to your outfits. A fresh white shirt (even if you steamed it to perfection as above) isn't the same with the wrong bra underneath, so when planning your outfit, always consider your base.
Seamless bodysuits, properly 'nude' bras and no-VPL knickers will ensure your clothes sit nicely.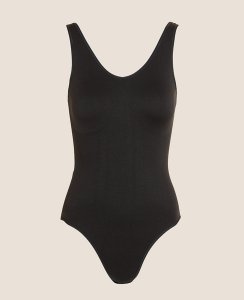 Think about the little extras  
Looking expensive is in the details, whether that's a blazer that cinches in at the waist just so, oversized sunglasses that add a luxe element to a casual outfit, or with a chunky watch worn with a striped shirt.
Once you're dressed, have a think about what would add a premium feel to your look. A pair of teeny gold hoops will add interest to your outfit and won't feel overdone, while a claw clip will look more considered than a hairband that's seen better days.
Coco Chanel once advised that when accessorising: "Before leaving the house, look in the mirror and take one thing off," which is an easy solution to ensure you don't look OTT.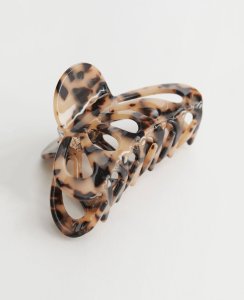 Consider alterations
When an outfit looks expensive, you can guarantee that part of the reason it does, is because it fits well. Even a slouchy knit or oversized blazer will be a great fit. If you've found a pair of jeans or trousers that are the ideal length for you, but loose at the waist, it's worth looking into a local tailor who can take them in for you. A good fit will be much more comfortable and add to the pristine vibe of your look. And just imagine how much wear you'll get out of a custom-fitting pair of trousers…
Only buy high-quality pieces 
Aim for the best quality you can afford, particularly for pieces you turn to everyday like white T-shirts and leather loafers. They'll stay looking immaculate for longer, which is key for a premium look.
Since feeling comfortable is also a key factor, choose materials that feel as good as they look, like leather and cashmere. My top tip? When my favourite brands are on sale, I filter by material for the best deals on the pieces I know I'll turn to the most.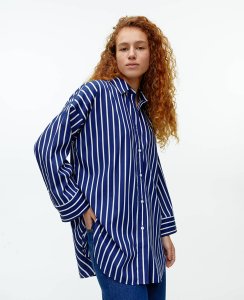 4 expensive-looking outfits to replicate
Note that sweet spot perfect contrast I mentioned between Sarah's two smart pieces (blazer and trousers) and two casual pieces (trainers and hoodie), elevated with a luxe bag.
Tonal looks
Wearing one tone or shades from one colour family head-to-toe makes it appear as though you've made a huge effort getting dressed but really, it's minimal effort and maximum impact.
Clean lines
Oversized silhouettes + neutral shades + simple accessories = a winning expensive-looking formula.
Quality staples
How luxe does this outfit look!? Thanks to a lint-free, crease-free pieces and sleek accessories, it's giving *expensive*.