I'm spotting knitted vests everywhere right now and yes, I'm a fan – a knitted vest is officially at the top of my new season wish-list.  
Why? I need clever layers to wear to the office, and a cosy knitted vest will give me just the right amount of warmth for wearing over some of my favourite shirts and blouses (without them being hidden under jumpers for months) and to save me reaching for the thermals already!  
All the cool girls have been wearing knitted vests with nothing underneath or with simple white tees, but as we head into winter, baring those arms doesn't seem so appealing.  
Which ones are the best to invest in? On the scale of chic-knitted-vest to grandad-sweater, I want to swerve the latter, but that's not to say you should avoid prints altogether. As this edit shows, it's all about clever pairings…  
How to style a knitted vest for winter
If you're not afraid of arm chill (or you're blessed with office heating), wear your knitted tanks solo or with a simple tee. Then layer with a cosy coat over the top between home and the office.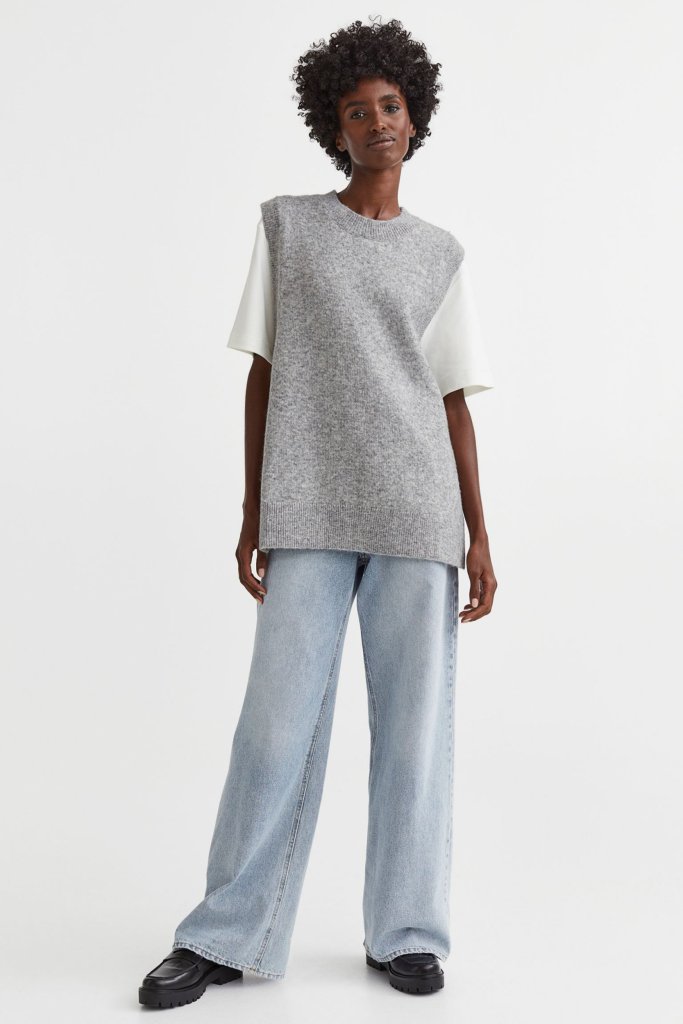 If, like me, you need extra warmth, layer shirts, blouses, roll neck jumpers and even dresses underneath your knitted vest.
Statement knitted vests
For a statement knitted vest like one of these, keep your styling formula simple.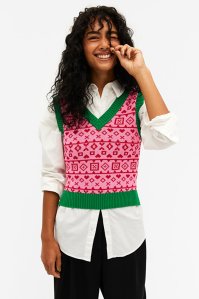 If I'm wearing one with a loud print, I prefer to keep my layers underneath one shade, so I'll either stick to neutrals, such as a white shirt or a denim blouse, or a block pop of colour.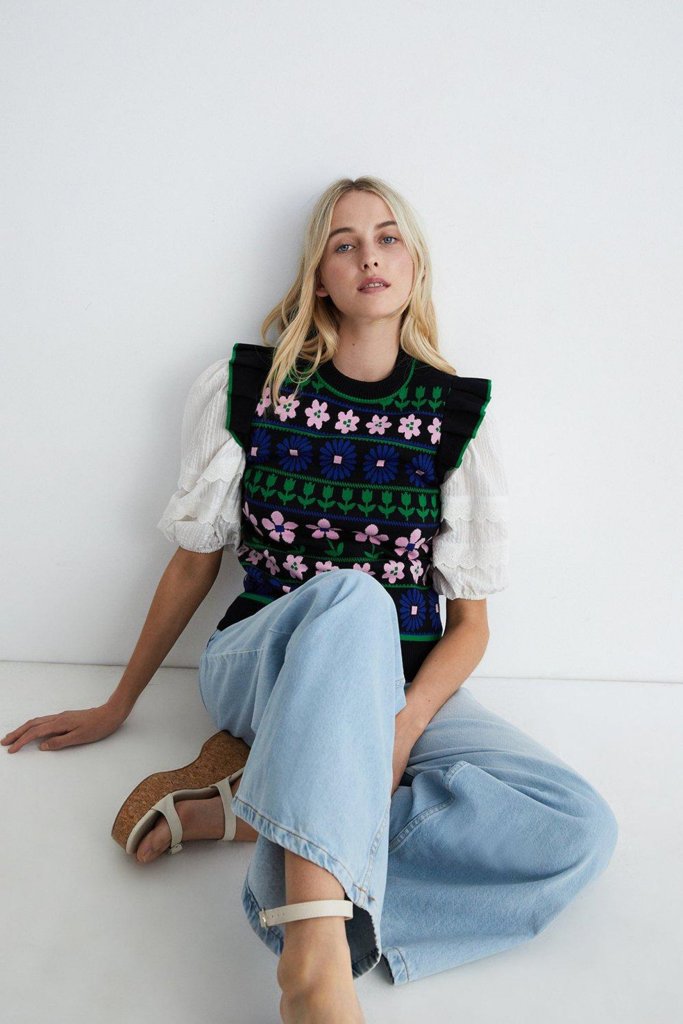 Otherwise, try a simple roll neck underneath, which is a surprisingly versatile layer for wearing with either a v-neck or a round-neck knitted vest.  
Block colour knitted vests
Vice versa, if I need an extra layer to throw on over the top of a printed shirt, roll neck jumper or floral dress, a safe bet would be to wear a vest in one block colour, like one of these: 
Then, your printed blouse or dress will still stand out underneath the neutral vest layer.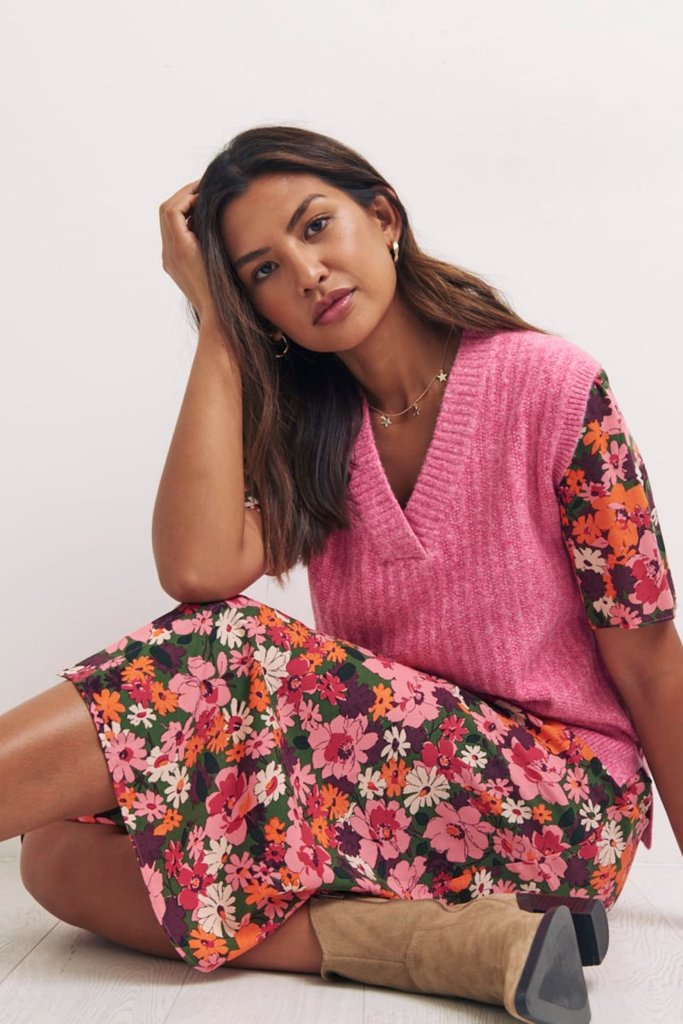 One of these printed rollnecks worn underneath a bold knitted vest would also be a punchy look.
That said, don't let that put you off mixing print on print if you're feeling bold – make a big contrast between your knitted vest and layer underneath for more of a statement.  
What collars look best with a knitted vest?
If you're wearing a roll neck version, thinking about the neckline of the layer underneath isn't something you need to worry about as much. However, for round-necks and v-necklines, you have a few different options.
For simplicity, you can wear a classic shirt with the collar either tucked in like this: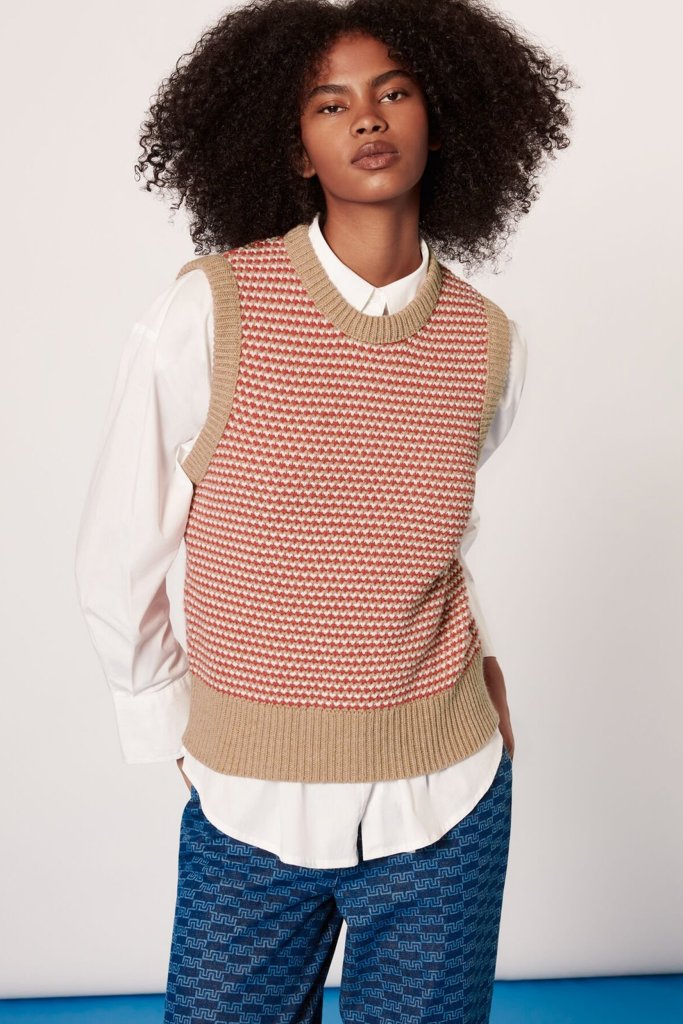 Or worn over the top like this: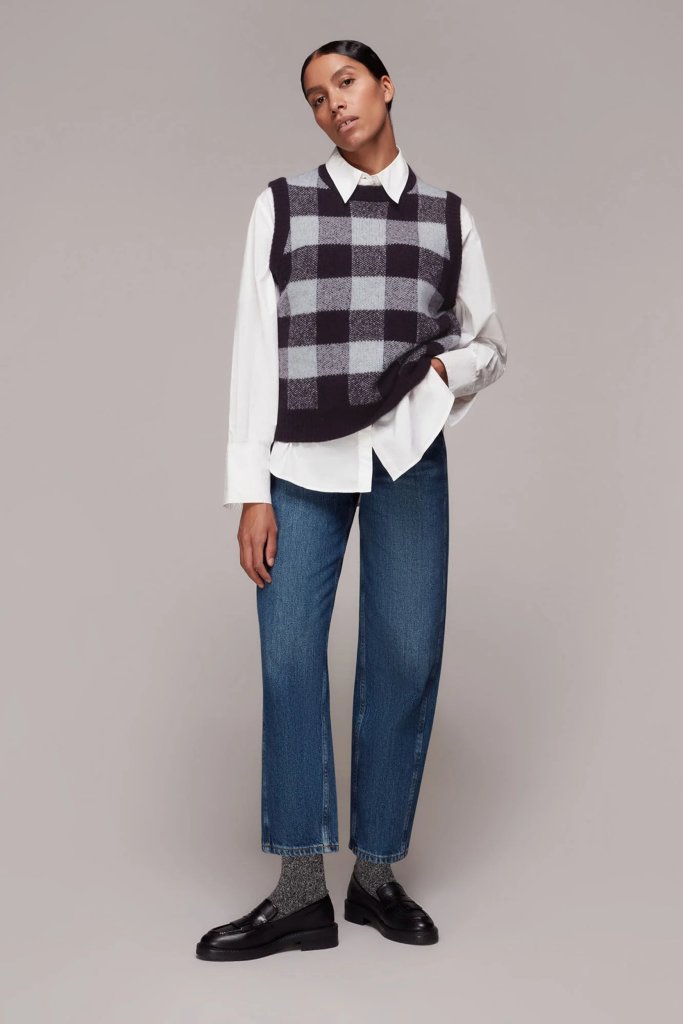 A high collar shirt is also a good option for wearing underneath a round-neck vest as it'll effortlessly peek out the top of the neckline, like this: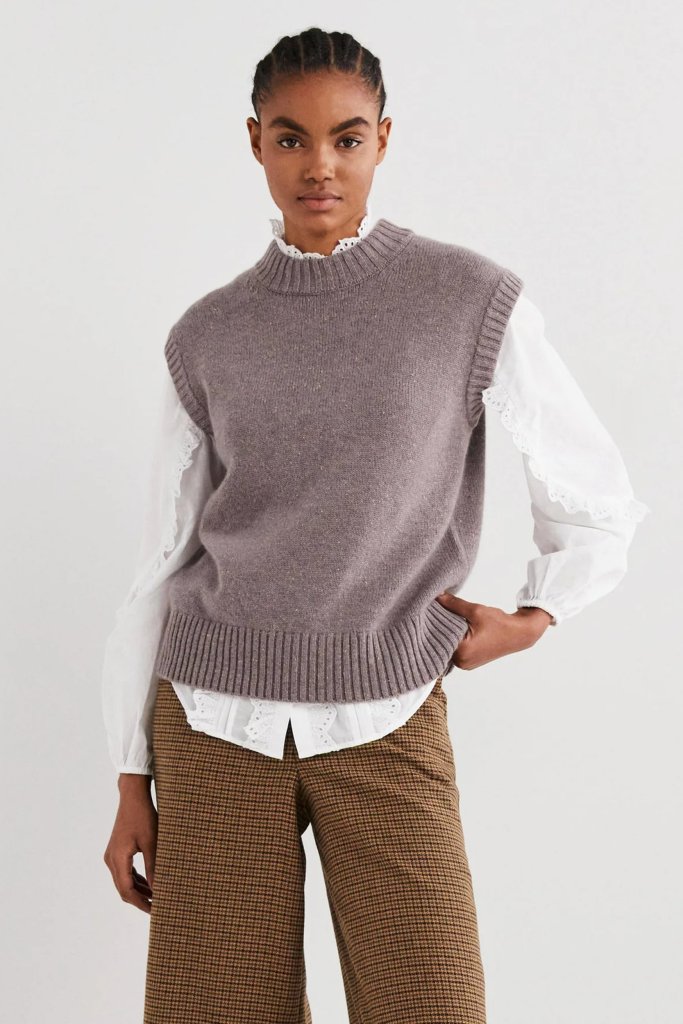 Then, for more of a statement pairing, look to bolder peter pan collars and re-create a look like this: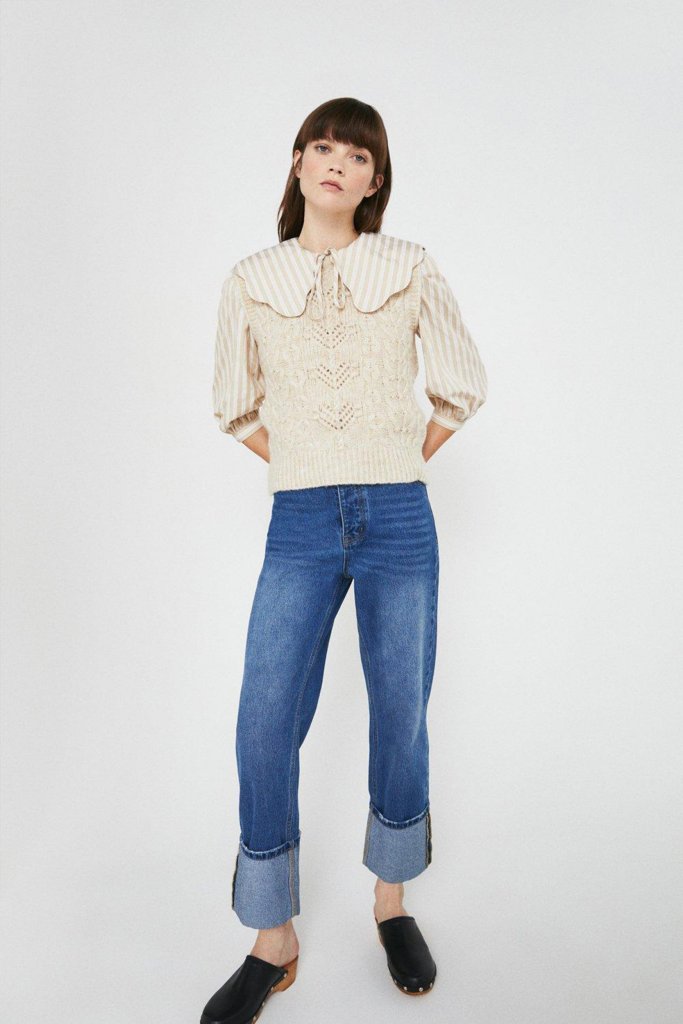 Cosy knitted vests
If you're not interested in styling formulas and are simply looking for the snuggliest of all the knitted vests on the high street right now, here's the cosiest I've found: 
The investment
Finally, if you're making your Christmas wish-list or feel like treating yourself, here are three of the best investment styles you can buy: