If you're anything like me, you spend all year lusting over pieces that would be perfect for New Year's, mentally saving them to come back to later. But then when it comes around to it, suddenly the only things you can find online in November are knee-length sequin jumper dresses that the brands probably couldn't shift back in 2005.
But don't worry, I'm here to help you step into the new year feeling and looking your best self, whether you're having a family friendly night at the fireworks, or are planning on dancing on table tops till the early hours with a shot in one hand and your heels in the other. Here are all the best outfits to wear to every kind of NYE celebration, and not a sequin jumper dress in sight…
Watching the fireworks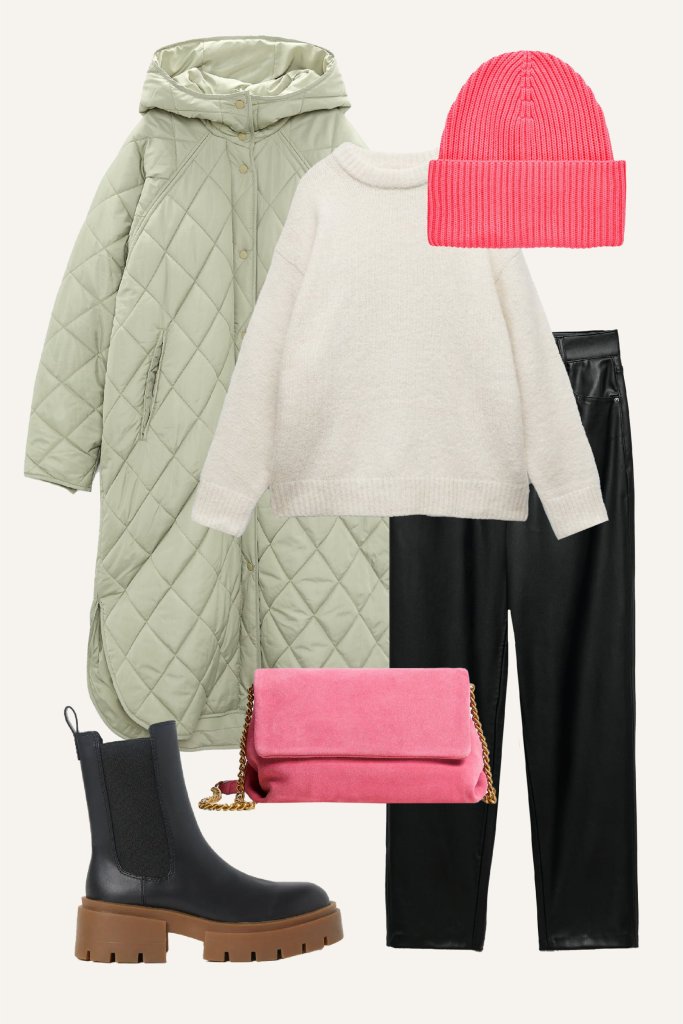 Spending your evening watching fireworks, but don't want to go into the new year looking like the Michelin man with bulky extra layers? I hear you. Pair leather trousers and Chelsea boots with this gorgeous padded coat for a practical yet stylish look, and add brightly coloured accessories for a fun pop of colour.
Chilled pub drinks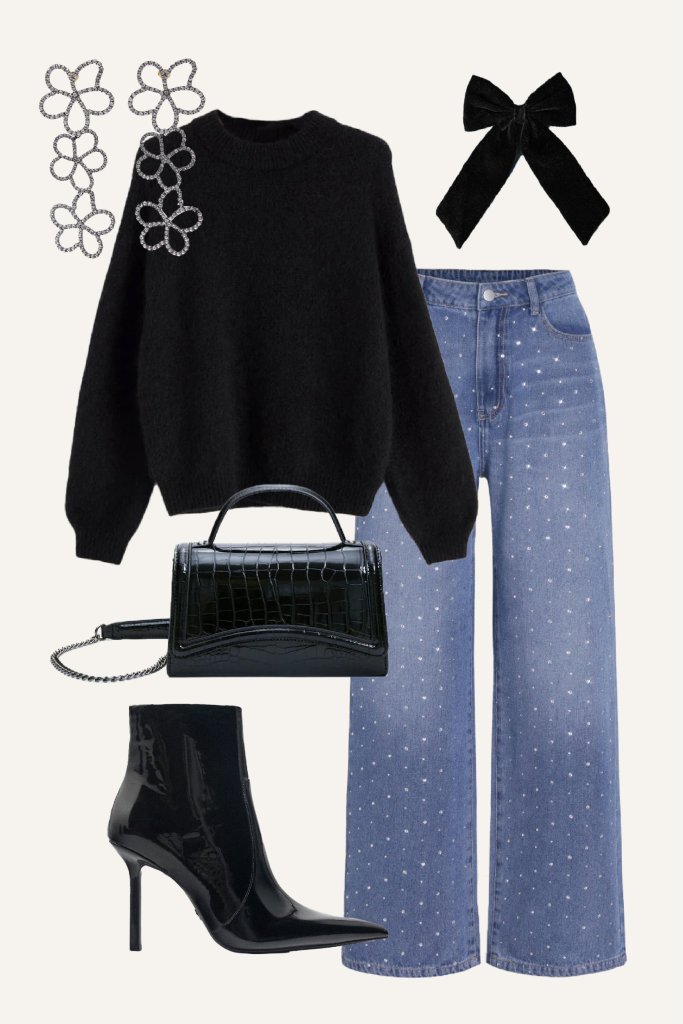 There's no more wholesome way to bring in the new year than in a cosy pub with a log fire burning, surrounded by your friends and many an empty wine glass. However, being wholesome doesn't mean you have to scrimp on the glitz and glam. I say you whip out the diamantè jeans, put on some statement earrings and pair them with a chic black jumper and heeled ankle boots – you'll feel like the belle of the ball (or pub, same difference).
A house party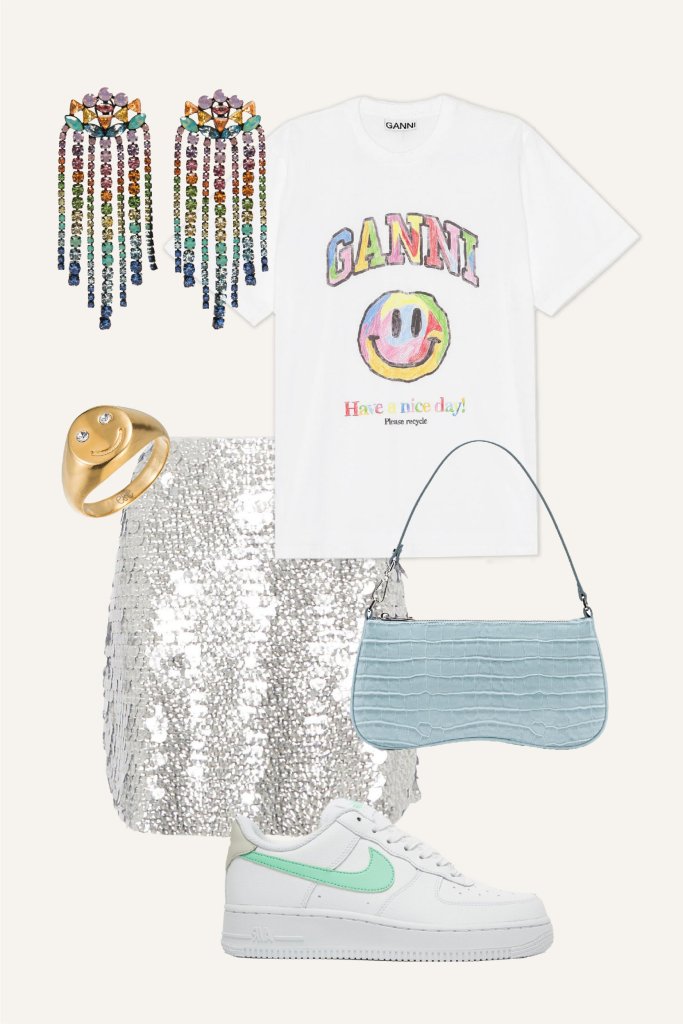 Name a better party outfit than one that involves all the glitz and glam on top, and a fun pair of trainers on the bottom. Ignore what you've been told, beauty doesn't have to be pain, and comfort is cool. Plus, these Air Force 1s are the perfect shoes for dancing on tabletops without risking a NYE trip to A&E – no broken bones over here, ladies!
A late dinner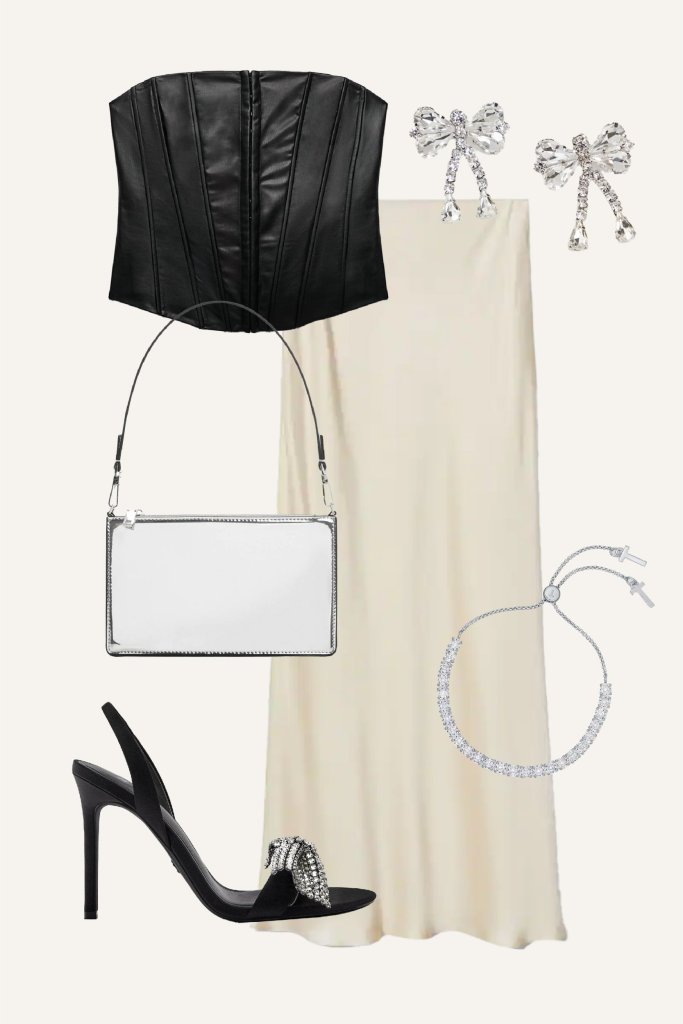 Spending New Year's Eve at a fancy restaurant? Slip on this faux leather corset and cream satin slip skirt, paired with this season's must have – a metallic silver bag to ooze sexy sophistication. If you're a bit of a klutz when it comes to eating (especially when you're a few passionfruit martinis down), swap out the cream skirt for a maroon one.
A fancy bar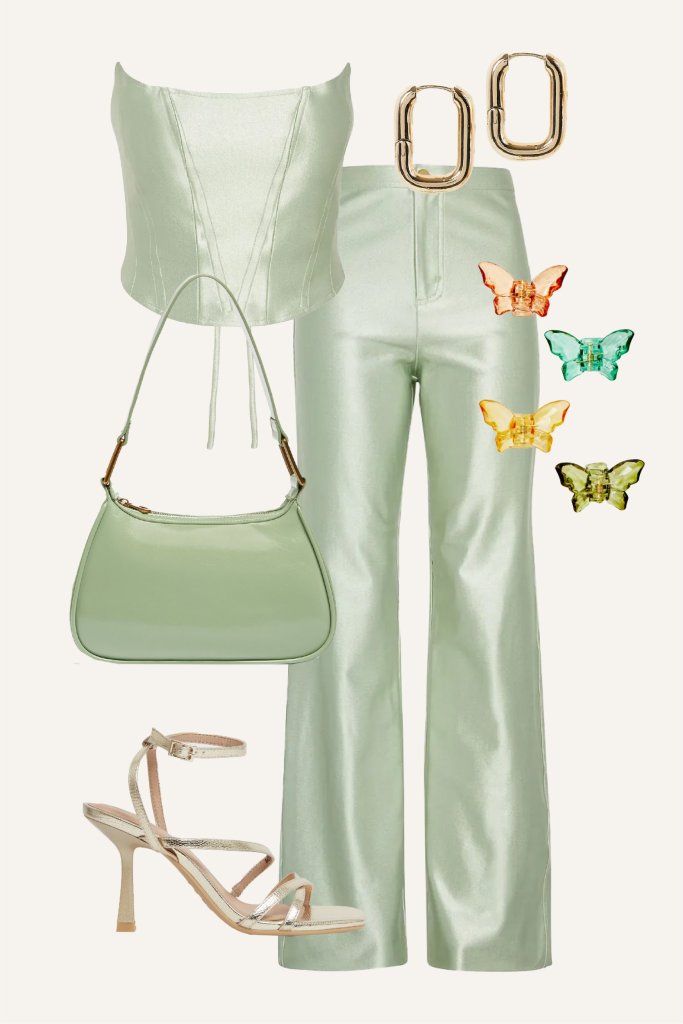 Before you put on this outfit, add 'become the world's ultimate style icon' to the top of your new year's resolutions list because you'll be able to tick it off instantly. The tonal co-ord and bag paired with gold accessories just screams 'It girl'. Bring out your inner Y2K child with these adorable butterfly clips for extra cool girl points.
Out out at the club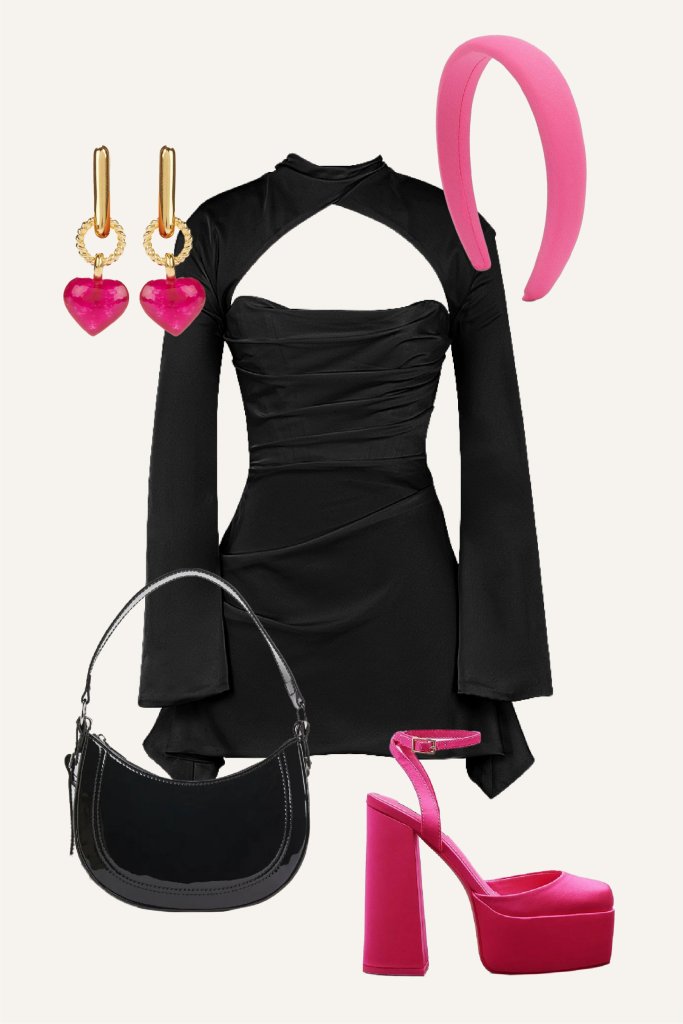 Are you a chronic wearer of black but are feeling the 'new year, new you' vibes in the air and want to switch things up? Don't overwhelm yourself by diving straight into the world of colour as if you're Joseph in his technicolour dream coat. I'd recommend taking baby steps.
Team this sleek and sexy House of CB dress with bright pink earrings, a headband and platform heels. Just remember what I said about broken bones…