Now that we're switching over to autumn wardrobes and leaving summery outfits well and truly behind us, my fashion focus for the week is on building an office capsule wardrobe.
Although I'm tempted by all the glitzy party dresses and going out outfits for party season, I know it's my office wardrobe that I need to focus on first, as the (sad) reality is, that's what I'm wearing the most.
If you've read either of my previous two columns – on birthday dinner outfits and what to wear when you're hosting a dinner party – you'll hopefully have realised if I'm buying any kind of clothing, I always want to make sure I'll get lots of wear out of it.
So, when it comes to deciding what to wear to the office, I want to make my life as simple as possible. I want to take away the stress of always feeling like I've got nothing to wear with outfit options that co-ordinate, are comfortable, and strike that smart casual balance for wearing to the office, saving me time and money in the process.
And if you're looking for more capsule shopping ideas head over to our 5 most important capsule wardobes next…
Your work capsule wardrobe: where to start
Overhauling your wardrobe can feel overwhelming, but there's no need to scrap everything and start again. The first step for bringing work outfits together is thinking about how you can update what you already have with a few key items – something I've been working on since joining Eliza and coming back into an office.
For me, working out a colour scheme has been the best place to start. Try grouping all your work-appropriate clothes on a rail by colour – whether that's neutral colours, white, black, navy, grey, khakis or bright colours and prints, or a mix of both. You can then clearly see the most popular colours in your wardrobe and where there's any gaps – it's a great fashion insider hack to know.
Personally I've found it helpful to think about, and then seek out, neutral basics that will bring those clothes I already have (a mixture of both bright colours and neutrals) together more cohesively. So here are some of my favourite finds and why they're worth the investment:
Heavyweight tees or tanks
A good quality tee or tank in a neutral colour and heavyweight cotton is your foundation layer for teaming with any pair of tailored trousers, jeans or skirts, whether they're in bright colours or neutrals too.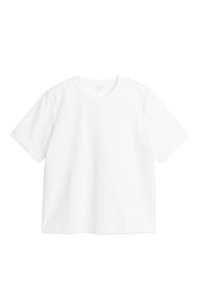 Sleek knitwear
When there's a chill in the air, switch out tees and tanks for warmer basics. Slim fitting knitted tops will tuck straight into tailored trousers and skirts.
Chic shirts
Shirts are my go-to for the office and these styles are top of my high street wish list right now.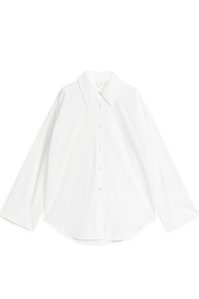 Cosy knitted vests
If that new chill in the air is putting you off wearing your classic shirts and blouses (or you don't want to hide them under jumpers for months!) re-style them with a knitted vest over the top.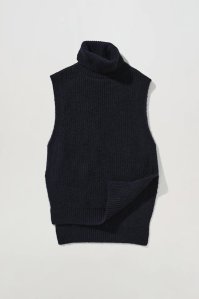 Loosely tailored trousers
High waisted wide leg tailored trousers are your smart casual workwear answer. If you want comfort, you can wear them with sleek trainers and you'll still look smart.
Smart jeans
If, like me, you feel comfiest in jeans no matter what, then here are three pairs that look smart enough for the office, thanks to their darker washes and more tailored silhouettes.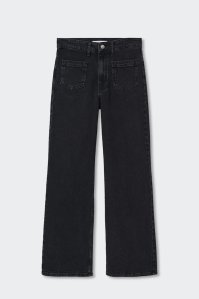 Versatile skirts
Add a skirt like these to your office capsule wardrobe and you'll be able to update the shirts, blouses and tees you already own.