If you're thinking of minimal fashion icons that still have us saving their slick outfits as everyday inspo 20 years on, it's likely Rachel Green (Jennifer Aniston's Friends character) is in your top three.
As much as I had a soft spot for the loveable quirky Phoebe, and resonated with Monica's personality the most, it was Rachel whose style I most vibed with. Re-watching it now, in my early 30s, and all I've done is take mental notes of the outfit combinations that are perfect Monday to Friday inspiration, and there are tons of gems.
Rachel's style evolved throughout the 10 seasons as she climbed the fashion career ladder: she went from casual pinafores, wide-leg jeans and cotton T-shirts as a waitress in Central Perk, then luxe bags and heels became commonplace when she later became a fashion buyer for Ralph Lauren, but she remained true to her minimalist aesthetic.
That 'clean' vibe is as relevant for summer 2023 as it was back in 1999. Leather jackets, full-length jeans, staple vest bodysuits, cami dresses and strappy heels are It items for the new season – and ones that were cornerstones in Rachel's 90s wardrobe.
So what would she wear in 2023? Here's how her minimal style would look now.
The slip dress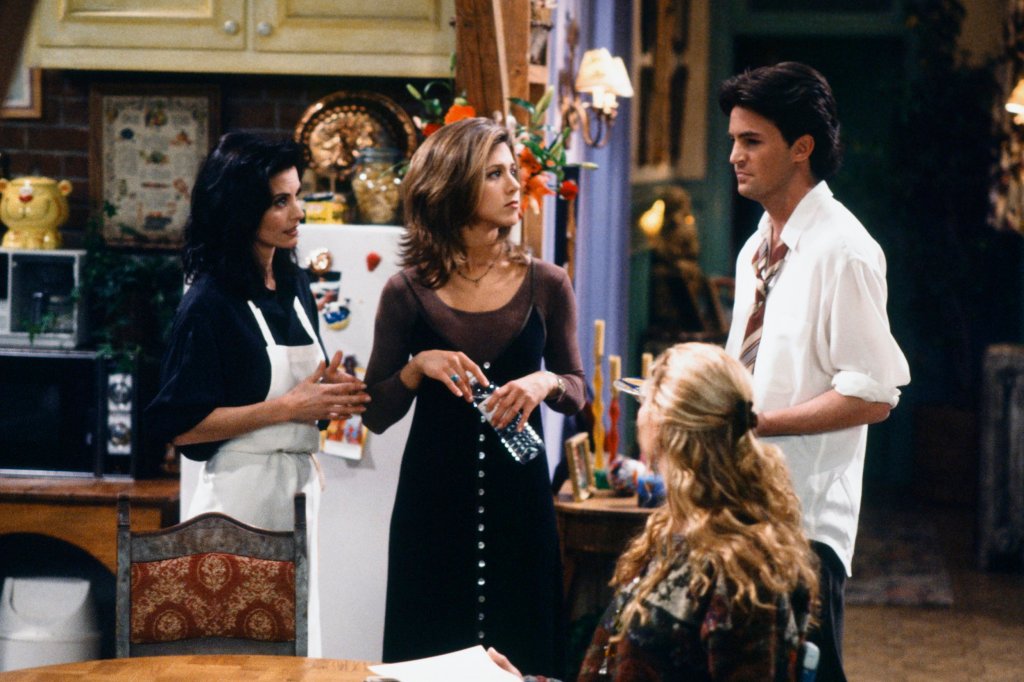 The slip has seen a resurgence of late: Ghost's Palm dress is a fashion editor favourite thanks to its flattering bias cut and thick straps, so I reckon Rachel would have been into it. She wore them a handful of times (the pistachio maxi she wore to Ross's all-important speech in The One Where No One's Ready is my all-time fave), and I could see her wearing them in a casual way for a modern spin. Think layered over a grey marl T-shirt and with metallic pumps. So chic.
The timeless basics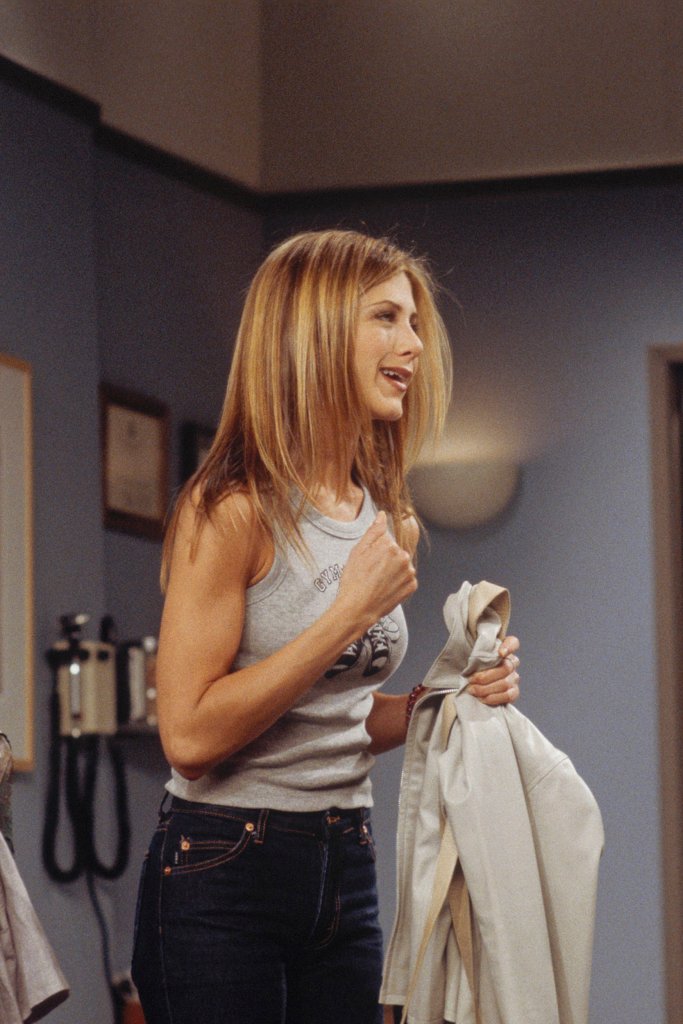 If there was one area of Rachel's wardrobe I'd like to raid most to spy the tags so I could invest myself, it would be her basics. From the best blue straight-leg jeans to perfectly-fitted ribbed racer back vests, she had the classics down pat.
Even more interestingly, despite being basics, they never looked boring. Be it by teaming them with wedges and cropped leather jackets, or Converse and a chunky knit, her clean slick look always felt fresh and expensive.
The mini skirt
Rachel's cute A-line minis are potentially one of the most recognisable 'Rachel' pieces in her Friends wardrobe. She'd pair denim styles with flat plimsolls and varsity jackets, and smarter wool styles with turtleneck knits and sheer tights.
Minis are big news this summer and Rachel hit the nail on the head with her combo of a long-sleeved top and shorter skirt. Right now, she could nail dressing for the transeasonal weather by pairing her trusty minis with fine ribbed knits and knee-high boots.
The sleek co-ords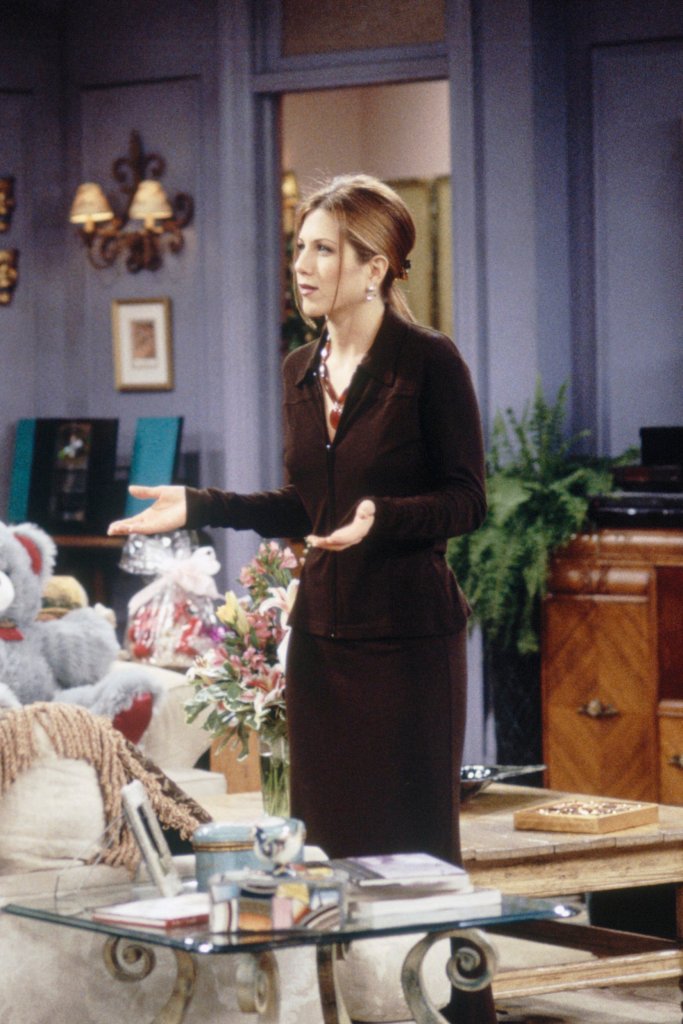 This super-chic matching set is in my top three Rachel looks. It's the combination of a simple silhouette with the rich brown and the fine material that makes me want this for my own spring/summer wardrobe. I'd wear it with chunky dad sandals and oversized tortoiseshell sunnies.
From one co-ord fan to another, I'd introduce Rachel to slouchy trouser suits (in that same rich choc hue) for the new season. I imagine she'd wear them with chunky leather accessories and a stack of gold jewellery for a tonal look.
Minimal separates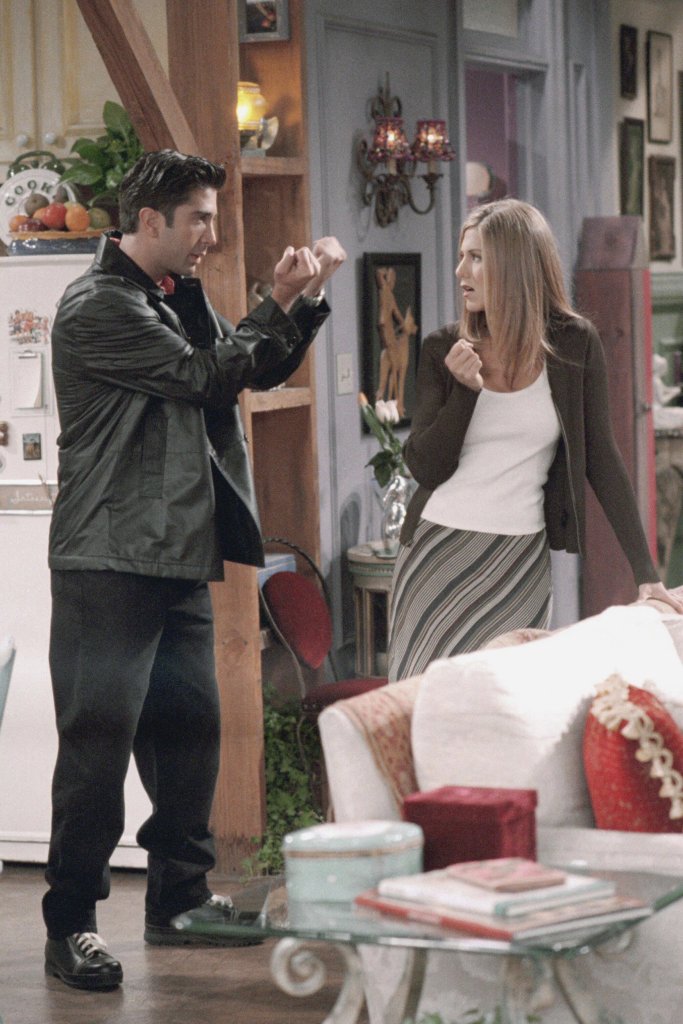 Rachel would be thrilled at the minimal slip skirt revival currently happening on the high street. Maxi silky styles are big news for summer (and look just as good dressed down as they do dressed up), so I think she'd add this Topshop number to her ASOS basket sharpish.
In her 90s Friends era, fitted cotton tops and knits were her go-to partners for the slinky skirt, so for a fresh 2023 combination, she would be into a relaxed blazer and knitted vest pairing. She could team them with strappy mules (very Rachel-on-a-date-with-Ross) and a cute shoulder bag.