My obsession with Mary-Kate and Ashley Olsen started back when 'Passport to Paris' hit our screens and it never really stopped. Fast forward to now, and it seems the twins' Paris obsession went from tourists to dominating Paris Fashion Week with their iconic luxury fashion house, The Row.
If you know, you know. Think precise tailoring, unmatched quality and simplistic shapes, all with a classic but original silhouette, making them an impressive force amongst the luxury world.
However, it comes with a luxury price tag to boot… Now I may be a material girl living in a material world, but I draw the line at the four figure price tag that automatically comes with anything The Row has touched. I need that cash for my daily hot girl walk to buy overpriced iced coffees from Café Leon Dore.
I do however love the brand aesthetic: sleek, minimal and neutral is a bit of me, and I'm not one for denying myself anything, so girls, here's how to get that 'Row' look on a budget. Let's do this…
Monochromatic looks
A tonal outfit is the easiest trick in the book to look taller, which petite ladies who are keen for that might like to note. Pick a colour and stick with it through your whole outfit. I tend to go for the signature The Row shades: black & white, for the slickest look.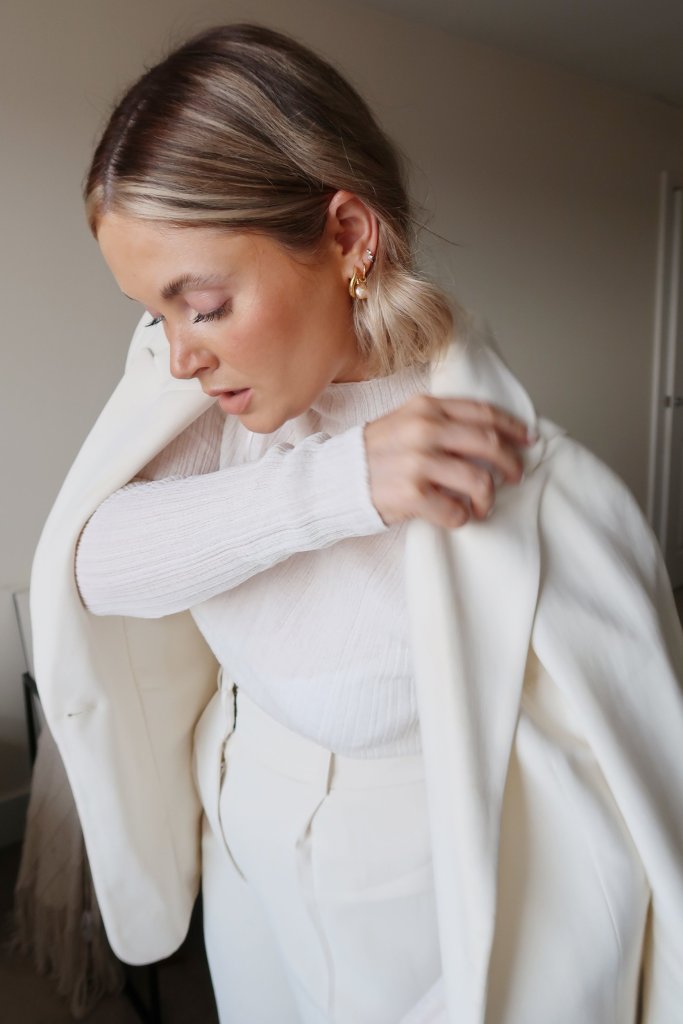 Tailoring > everything else
The quickest way to look more expensive and 'like you have your life together' is to wear anything tailored. I'm talking coats, jackets, blazers (my favourite subject), trousers… The high street has some pretty impressive players right now when it comes to tailoring so be bold and give it a go. My top tip is to go up a size or two to create the illusion of luxurious silhouettes. Speaking of which…
Oversized silhouettes
Slouchy silhouettes are my thing. Dressing well doesn't always have to mean finding the most 'flattering' thing. I don't even know what flattering means anymore. I just love to be comfortable, and so apparently do those Olsen twins. Think big billowing shapes, heavy chunky knitwear, statement oversized jackets, carrying through to chunkier boots and slouchier bags. If it touches my body, it ain't it. Everything needs to be a little oversized here.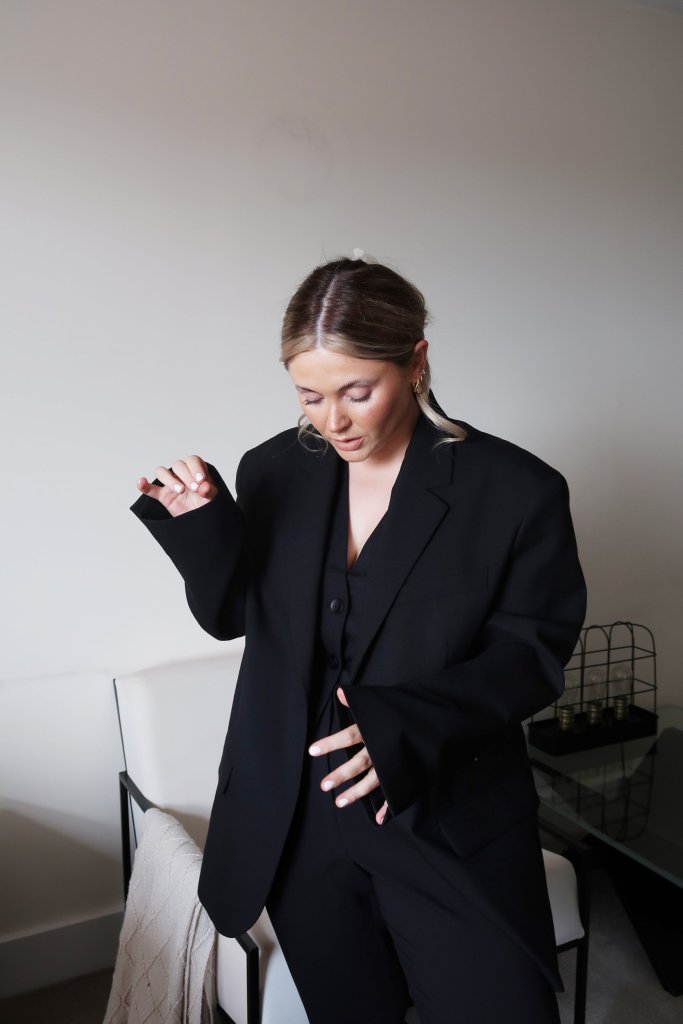 The understated bag
A quick and easy sure fire way to get that The Row signature look is with a luxe-looking bag. The sleeker and more minimal the bag, the more expensive it'll look. This means tiny or, ideally non-existent, logos, block colour, small zips and metal hardware. It also means longevity: these bags will go with absolutely everything and for seasons to come.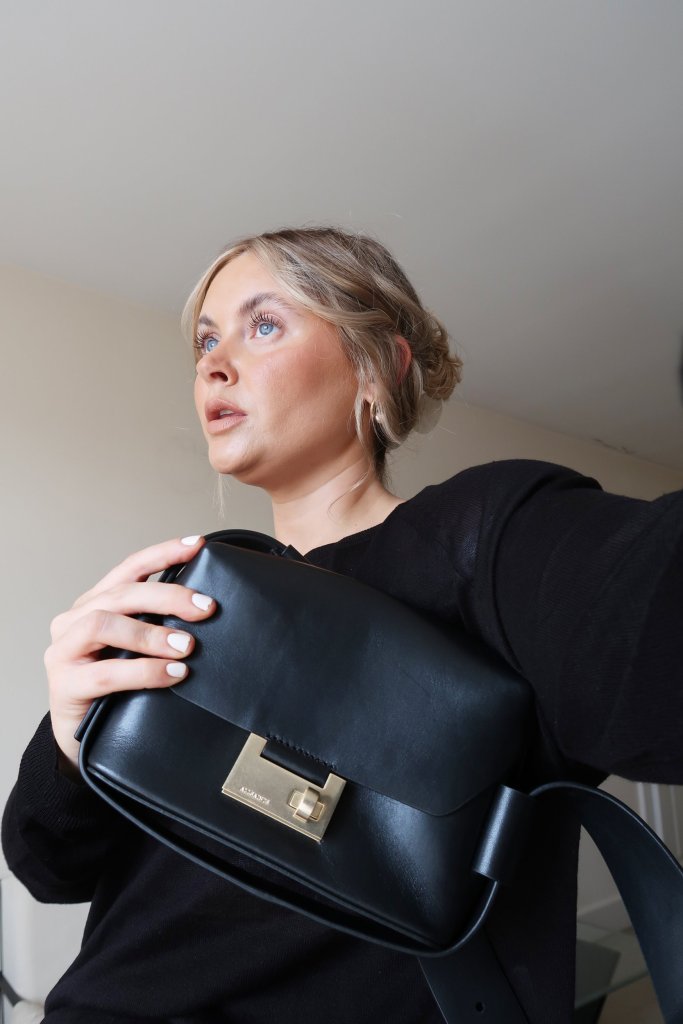 Throw it all together, and you have yourself an Olsen-friendly The Row-esque look. Welcome to the gang.