We put so much effort into our summer wardrobe – it's all about feeling cool (literally) and confident, so tracking down those linen trousers that work perfectly for the office, the sandals that won't shred your feet to pieces but crucially that you don't need a fresh pedi for, and the summer dress that you get a ton of compliments on, then poof. September comes around and we basically pack it all away to reassess circa May the following year. Right?
Wrong. Aside from your super summery bits (think beach dresses, swimwear and linen shorts), your summer wardrobe is perfectly appropriate for autumn, too. So there's no need to stash it away after all that hard work sourcing it.
With just a few teeny style tweaks within your outfit, there's a way to make your summery looks work now that the weather's cooled down. Here's how:
Fisherman sandals for low-top trainers
The outfit: Shirt + Bermuda shorts + trench coat
I'd argue that if you're keen to still sport sandals through September, a closed-toe Fisherman style is the way to go, since they're closer to a shoe than a slider. But that all depends on what you're pairing them with.
If you have your legs out, I'd recommend trainers or ankle boots at this time of year, for some extra coverage. I've been trading out my go-to fisherman sandals for my Veja Campo's and it's the only change I've had to make in my summery outfits so far.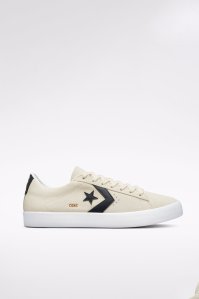 The swap: A cotton shirt for a crew neck knit
The outfit: Shirt + vest + tailored trousers + trainers
If you've been sporting a tank top with a cotton shirt over the top (same *shakes hand*), it's time to wrap a knit around your neck, just in case – we all know what the weather in the UK can be like.
Go for a lightweight crew neck knit – & Other Stories quirky knits and M&S cashmere can't be beaten – so that it won't feel too cumbersome if you're not wearing it. If the weather does take a turn, just button up your shirt and tuck it into your trousers for added warmth.
Such a modest outfit means you can afford to go lighter on footwear, if rain isn't forecast. Birkenstocks or chunky dad sandals would look great in this look.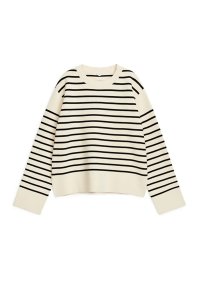 The new addition: A trench coat
The outfit: Silk skirt + T-shirt + chunky sandals + trench coat
Remember when it was 40 degrees in London and we could barely cope with just a strappy linen vest? Well, now that those days are behind us, it's time to layer up.
A cotton trench coat is a chic answer that also means you can eek out more mileage in your shorts and mini skirts as it adds some coverage. It's light enough that it won't feel like too much if the sun comes out, too.
Camel is always stylish, but rust, khaki and navy tick the autumnal box and will bring printed dresses or pastel shirts through to the new season.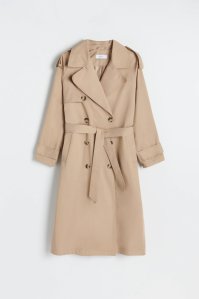 The swap: Midi dresses for jumpsuits
The outfit: Shacket + trainers + sunglasses + crossbody bag
Technically this isn't a 'swap' since you can wear your midi dress year-round with a quick change of shoes and outerwear, but in the gusty winds that September brings and while it's still too warm for tights, jumpsuits are the practical solution that work in exactly the same way.
Fans of printed dresses should look to their jumpsuit equivalent: this Zara number would look so good with a denim jacket and chunky sandals for now, then with ankle boots later in the year.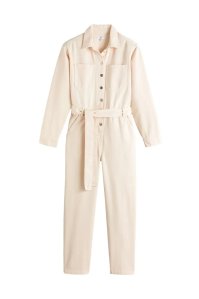 The swap: Linen shorts for wide-leg trousers
The outfit: Printed blouse + loafers + denim jacket
If the change in season means a complete change of tack for you and you want to cover-up, you'll be ditching your shorts this week for an autumn-friendly alternative. Wide-leg trousers will work in place of them for every summery shorts outfit you've turned to over the past three months. They bring the same nonchalant, effortless vibe we were after in summer, but look and feel new season appropriate.