Fashion is a strange beast. For years, decades even, it can mock and malign something, only to suddenly change tack and anoint it the 'It' item of the season seemingly out of the blue. Nowhere is this more evident than when it come to ugly shoes.
Take Birkenstocks, for example. When Phoebe Philo, then-creative director of Celine, sent flat fur-lined sandals ('furkenstocks') reminiscent of Birkenstock's signature 'Arizona' style down the catwalk in 2012, suddenly the formerly dorky cork-footbed shoes became the world's most-wanted sandals.
They remain so. I held out for years – insisting that I really didn't like them – only to order a pair a couple of summers ago (what can I say, I'm a sheep) and then proceed to wear them every single day for four months.
I hate that I love them, but I really do love them. I've since bought two more pairs (the Arizona Eva are my favourite).
Likewise Crocs. Though I haven't personally succumbed to their siren call quite yet, the undeniably ugly rubbery clog (they're actually made of a resin foam, hence why they're so lightweight) has executed a reinvention Madonna would be jealous of.
The brand has since enjoyed a steady rise to must-have status, collaborating with the likes of Balenciaga (Google it – the resulting creations are wonderfully hideous) and Justin Bieber. The company recently reported a 64% rise in sales to £331m. £331 MILLION!
But the rise of the fugly shoe by no means ends with these two examples, nor shows any signs of slowing.
In the latest instalment of the Lyst Index, a quarterly report that ranks fashion's hottest brands and products, one of the 10 most-wanted women's products were bonafide ugly shoes: Ugg's Tazz slippers (a backless Ugg mule with a flatform sole), which despite being labeled as slippers have been spotted on many an influencer and celebrity out and about.
We just love ugly shoes, it seems. But why? I'm sure many an expert could psychoanalyse it, but I think it's because shoes are inclusive and accessible in a way that so much of fashion still isn't – it doesn't matter what size, shape etc you are, anyone can try out the latest shoe craze.
Personally, I'm more willing to push boundaries when it comes to shoes than any other part of my wardrobe. Wearing off-kilter shoes feels way less scary to me than trying out the latest trouser trend. I'd go so far as to say I actually enjoy the thrill of wearing shoes some people might think of as 'ugly'.
If you too are keen to give your feet a fugly companion, then look no further. These are the ugly shoes to invest in now…
Platform flip flops
Sparked by The Row (the brand helmed by the Olsen twins) 'Ginza' sandals, platform flip flops have become the influencer's summer shoe of choice over the last couple of years. They're a more refined version of the '90s style you may have worn, with thick leather thong straps and a chunky, wide sole that is actually closer to a flatform than it is a platform.
They may not be stereotypically 'pretty' but they work as a more elevated alternative to the bog-standard flip flop, offering minimalist design that also makes a statement.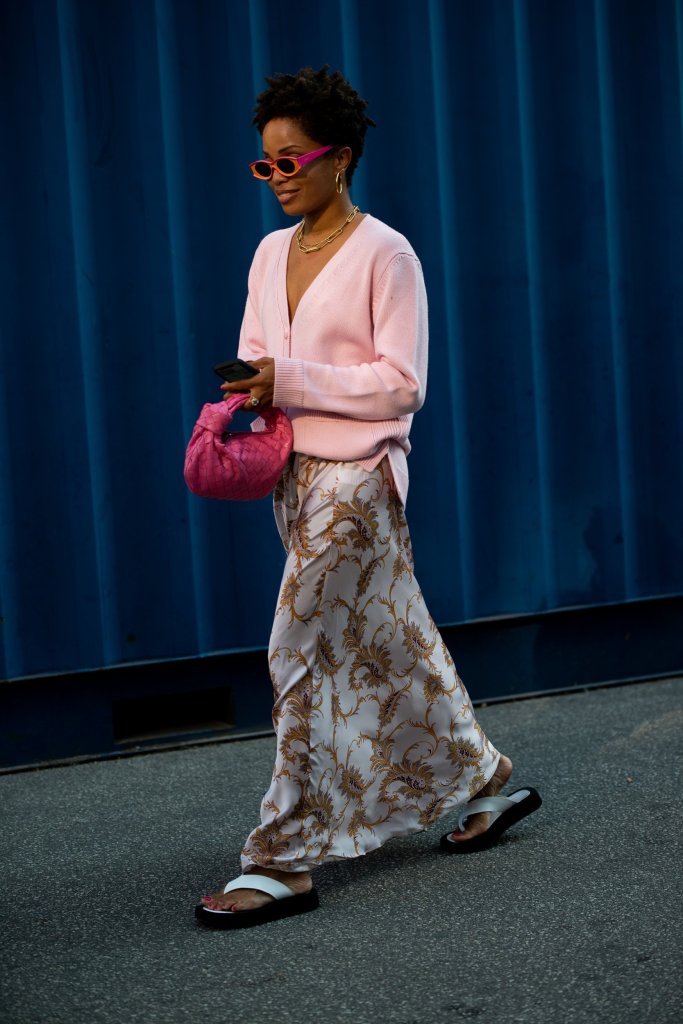 Clogs
We've gone crazy for clogs in all forms. Whether classic Crocs, Birkenstock's ubiquitous Boston style or traditional wooden-soled versions, they are everywhere now.
There's nothing delicate or elegant about them but they really are the ultimate 'in-between' shoe, they are perfect for when it's too warm for boots but not yet warm enough for full-on sandals.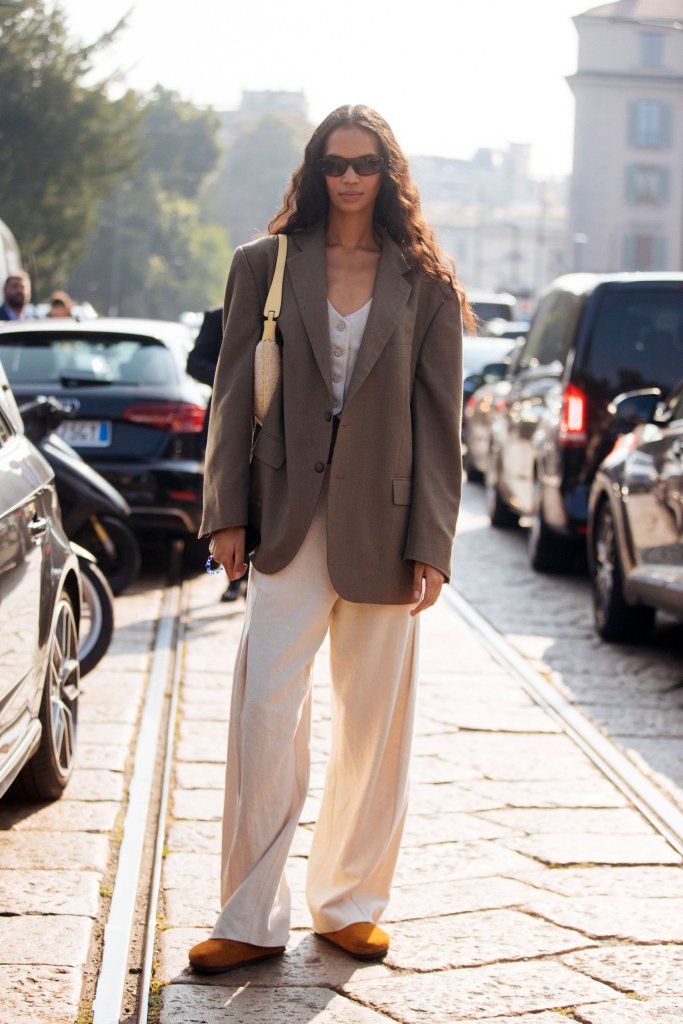 Chunky sandals
Chunky dad sandals – sturdy, functional designs built for comfort – have been riding high for a few years now, with brands like Teva making an impressive comeback and new brands like Arizona Love gaining cult followings with their iterations.
But the queen has to be Chanel's must-have version, with its thick velcro straps and quilted fabrication. A similarly hyped-up style is Yeezy's infamous padded slides, which come in a range of shades and are trending for the new season. Thankfully the high street has served us with a multitude of dupes…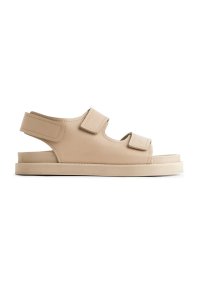 Fisherman sandals
You probably wore something like these when you were younger, with frilly socks. But now the leather caged sandal is back and it's chicer and less toddler. Think of them as a more formal ugly shoe – office-appropriate, kind of rustic, and go with anything from tailoring to summer dresses.
They tick a lot of boxes and may just be the new ugly shoe you didn't realise you needed.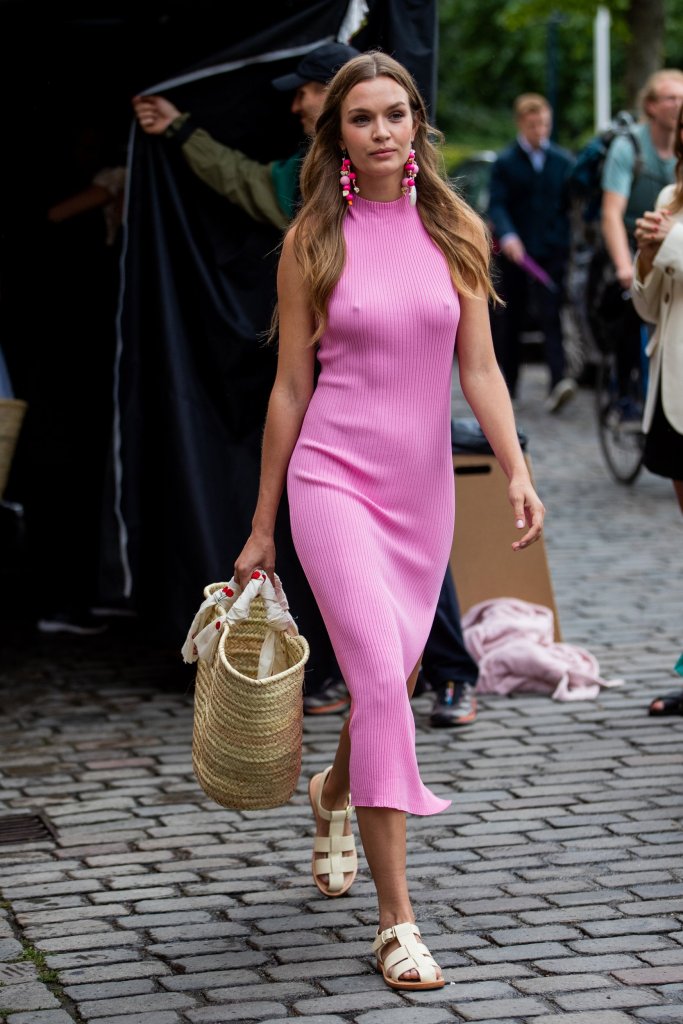 Chunky loafers
Loafers are a perennial that never truly go out of style. But right now it's all about really chunky, lug-sole loafers with a hint of school shoe about them. It's down to Prada and the return of the grunge trend.
Extra points for a snaffle or clunky metal detailing on the front.