Who doesn't love a cheeky little pub trip? Whether it's bucketing down outside and you're drying up around the fire, or you're making full use of the pub garden on a rare sunny (but still breezy) afternoon, it's a year-round opportunity to catch up with pals, go for a date or have a family lunch. As the pub offers so much variety however, I'm not surprised if you've found yourself wondering what to actually wear.
What to wear to the pub if you don't want to get too dressed up…
As something so quintessentially British, you'd think popping down to the pub is an excursion that we all have our outfits down pat for. But it's actually rather tricky to know what to wear – so I'm here to help you decipher the unofficial pub dress code. Pubs are by their nature casual, and so your outfit should be too.
And it's exactly this balance that can be rather hard to master, even if you've been frequenting your local weekly for the past ten years. Are trainers really okay? Can you wear anything smarter than jeans without looking like you're trying too hard? Whether you're planning just one evening drink or an all day outing, here's what you should wear to the pub this weekend…
1. Jeans, a tee and a pop of colour
Jeans and a tee might just be the unofficial outfit of pubs the world over. After all, it's a formula that's casual simplicity at its best, but always looks cool. That's if you get the proportions and fit – not to mention the accessories of the look – right. Straight-leg jeans are universally flattering, and a higher waist will elongate your legs. A plain round neck tee tucked in looks effortlessly stylish, but if you want to avoid constant tucking in with a drink in hand, I'd recommend a bodysuit.
To elevate this very casual look, it's all about the accessories – a slight heel and a pop of colour, whether that's your bag or shoes, are all you need to make this look pub ready.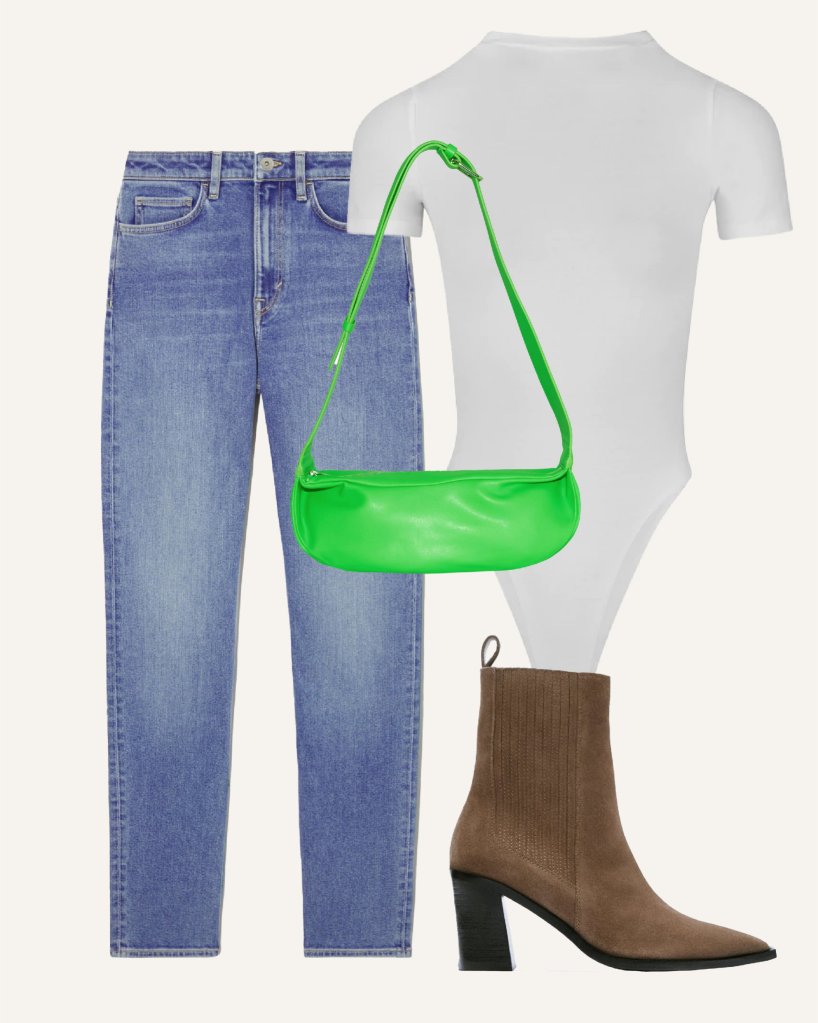 2. A printed mini dress with trainers
For those sunny yet rainy days, it's hard to beat throwing on a printed mini dress and heading off to your local pub garden (even if you are hunched under the heater by the time the sun goes down). A wrap dress in a print – whether that be florals or an animal print – is the perfect balance of elevated casualness.
And the ideal pairing to a flirty short dress? A pair of trainers, that will keep your look firmly in pub-appropriate territory. High tops with a mini are a great juxtaposed pairing, but if you're worried about the proportions of this combination, stick to a low-cut trainer to elongate your legs. While it's still chilly, knee-high boots work well, too.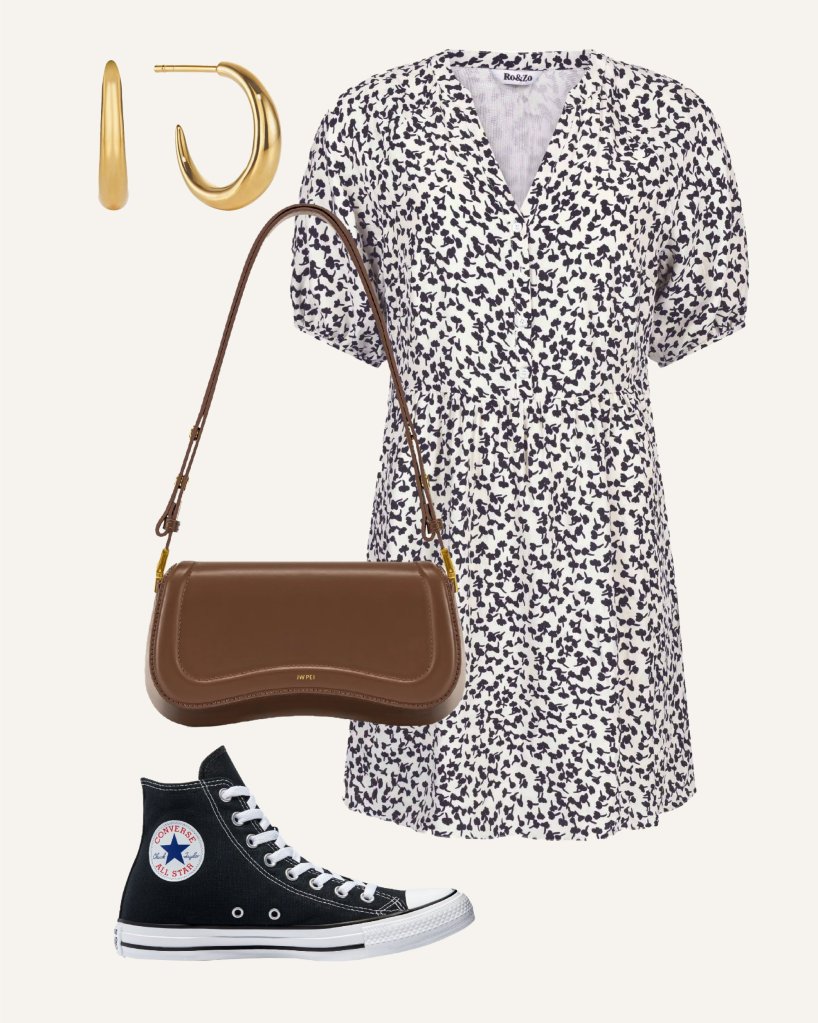 3. A cute co-ord
Pub dressing isn't meant to be complicated, especially since it's very often a last-minute plan. In other words, you need an outfit that you can throw on at a moment's notice without too much thought. Enter the co-ord. Perfect for pub outings when you feel like something a little dressier than jeans, but equally as effortless, a co-ord is a no-brainer.
The great thing about a co-ord, aside from it looking great, is all the ways you can wear the setwhich means your cost-per-wear value will be down to pennies after not too long. And on the days that you're planning on wearing it to the pub, I'd suggest a pair of minimalist flats or trainers and an equally pared-back bag.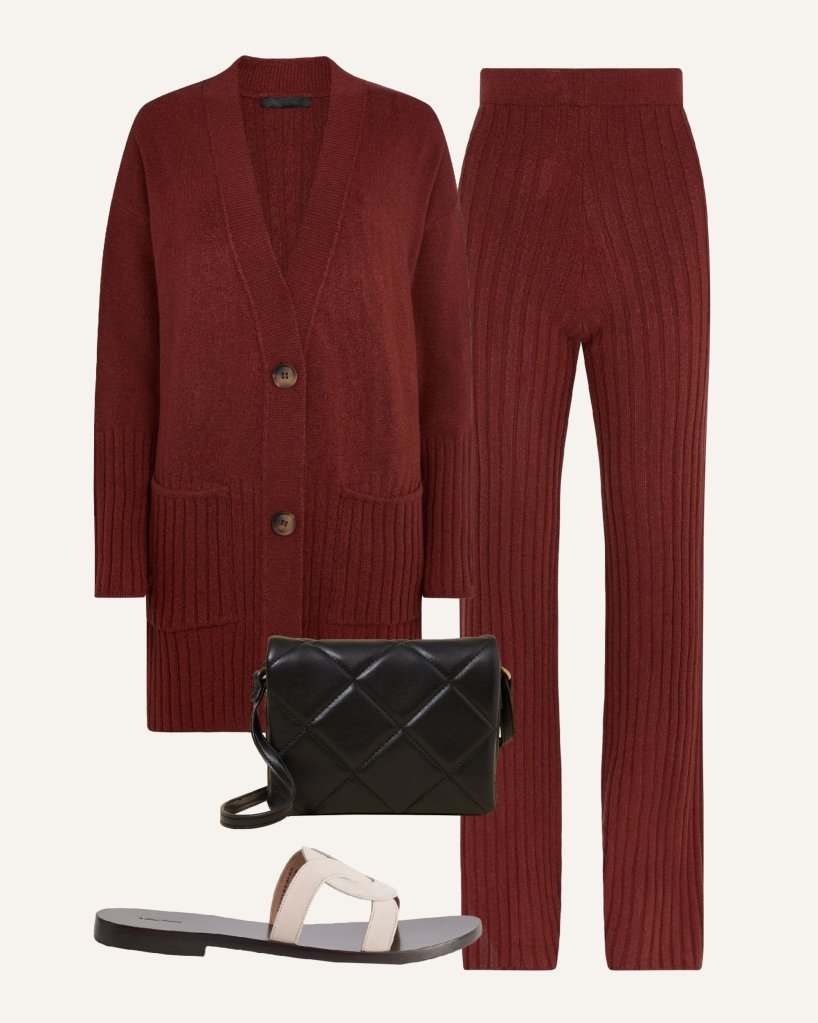 4. Double denim
What's better than wearing denim to the pub? Double denim, obvs. It's not for everyone, but if you're a fan of wearing head-to-toe denim, it's a fun pub look that looks pretty damn stylish for minimal effort.
Plus, it's a look that you can easily tweak to suit your personal style; whether you'd prefer skinny or wide leg jeans, a classic denim shirt or an oversized denim jacket – it's a look that you just know will work. And, as an added bonus, the rest of your outfit can be pretty simple to really let the denim do the talking – low heels, and simple jewellery are all you need.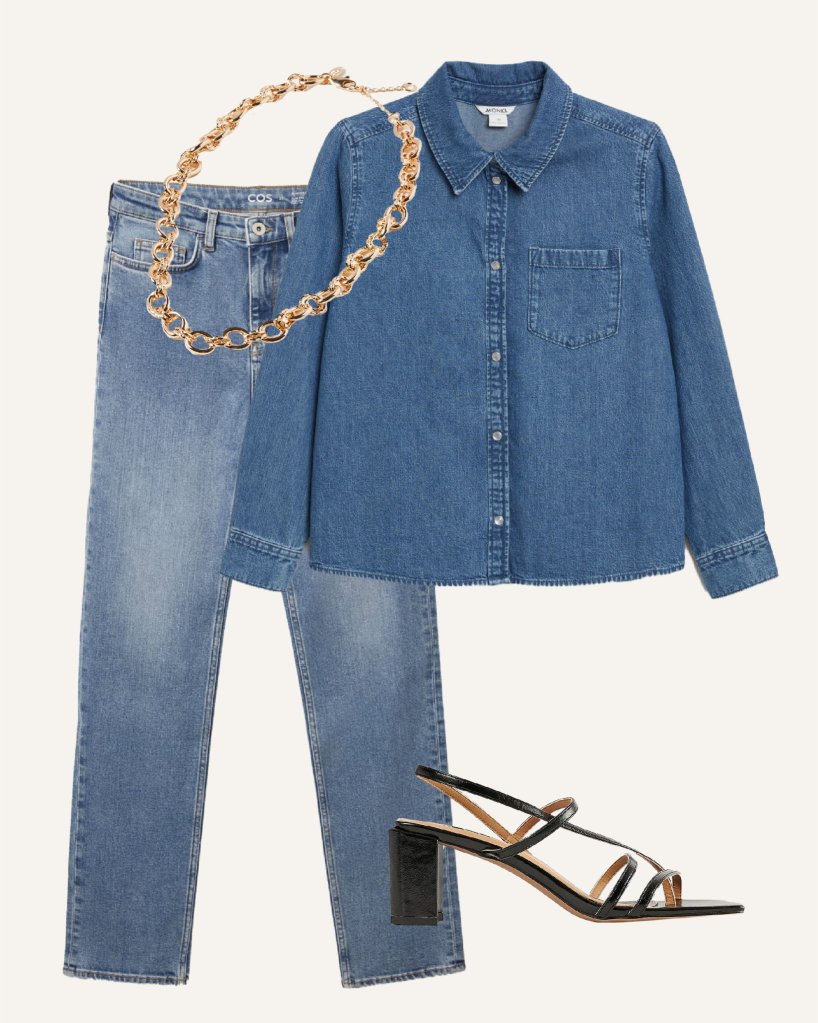 5. A utilitarian jumpsuit
If you're looking for an all-in-one kind of outfit for your next pub visit but aren't a dress girl (or just after something a bit different), it's time to invest a jumpsuit.
A favourite amongst the style set, a jumpsuit might feel a bit too fashion forward for your next casual pub lunch, but it's all about the styling. Keep the rest of your look pared-back – think classic trainers, a fun bag and sleek jewellery. And in keeping with your laidback surroundings, go for a more utilitarian-style jumpsuit rather than anything silky, printed or overly fussy.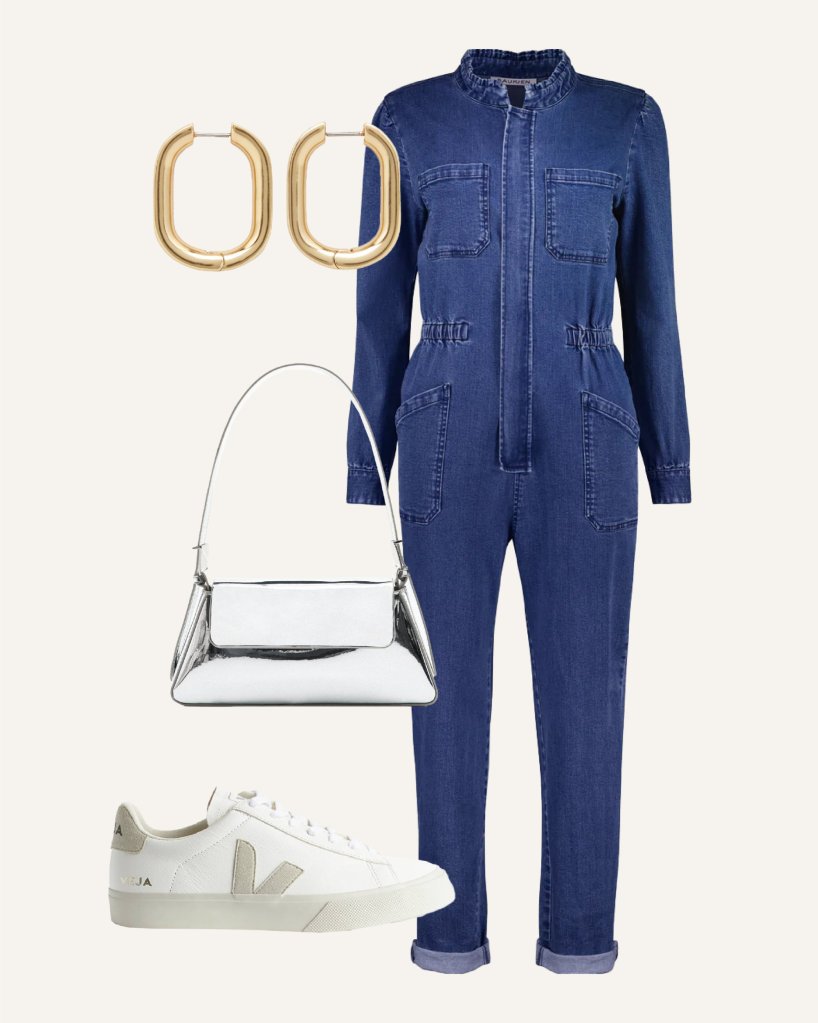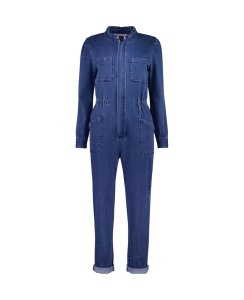 6. Printed trousers and a cardie
For a quirky and eye-catching pub look, take your favourite cardigan to the next level by pairing it with some printed trousers. Sure, this isn't exactly your everyday village pub look, but if you're there to have fun, why not look the part? Go as loud as you want: bright colours will have everyone sit up and take notice, or go for a neutral palette for a toned-down version. Style your look with chunky trainers in the daytime or a pair of heels for an evening by the bar.
7. Dungarees and a statement collar blouse
Ever wondered how to wear a pair of dungarees without feeling like you're two years old? Quite simply add in a fabulous blouse – and even better if it's got an oversized collar. I love this as a pub outfit because whilst it's a comfortable and effortless look, the combination of playfulness from the blouse and practicality from the dungarees is a sartorial match made in heaven. Add in a pair of caged sandals and you'll really feel like you're back in nursery – just much more fashionable.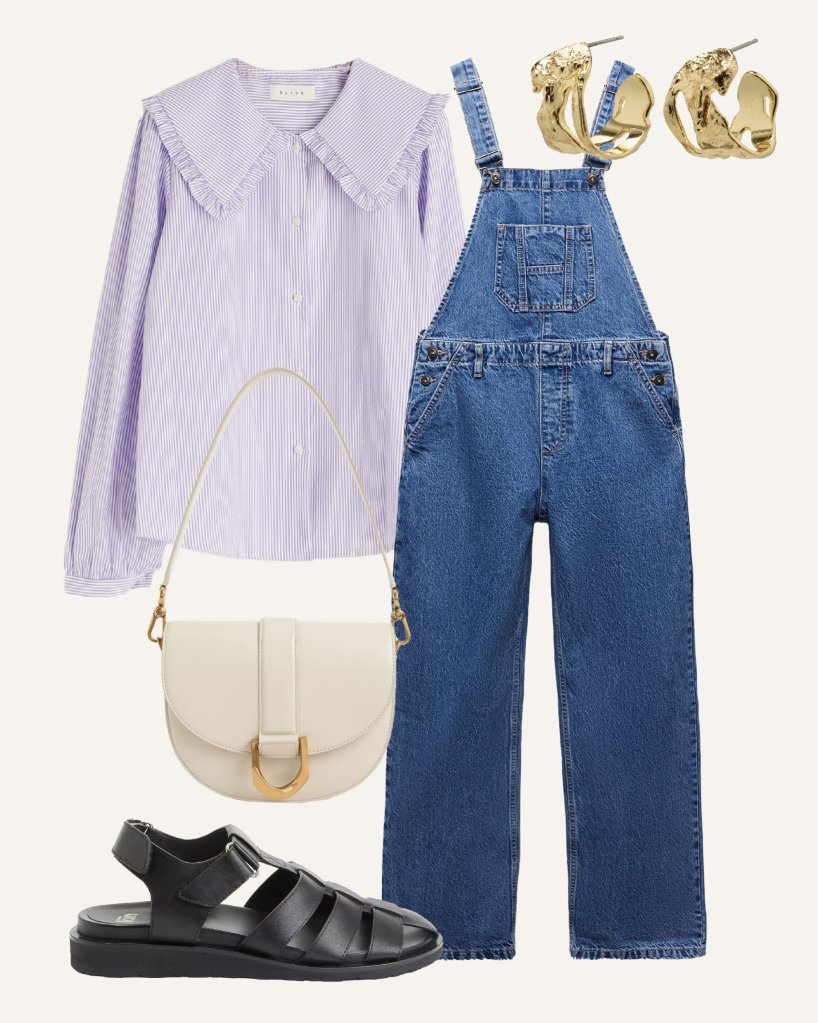 8. A pleated skirt and dad sandals
If you've been wondering how to style a midi skirt for the pub without looking like your great aunt, keep reading. Start by choosing a midi skirt with a modern twist – anything too fussy will look dated, so this bright lime skirt is a great option. Teamed with chunky dad sandals and a racer-back vest, the combination is feminine but not girly. Now the weathers getting colder, I'd suggest tying a jumper over your shoulders; if you land up in the pub garden you'll be glad to have it, and even if not, it's a stylish accessory to your look.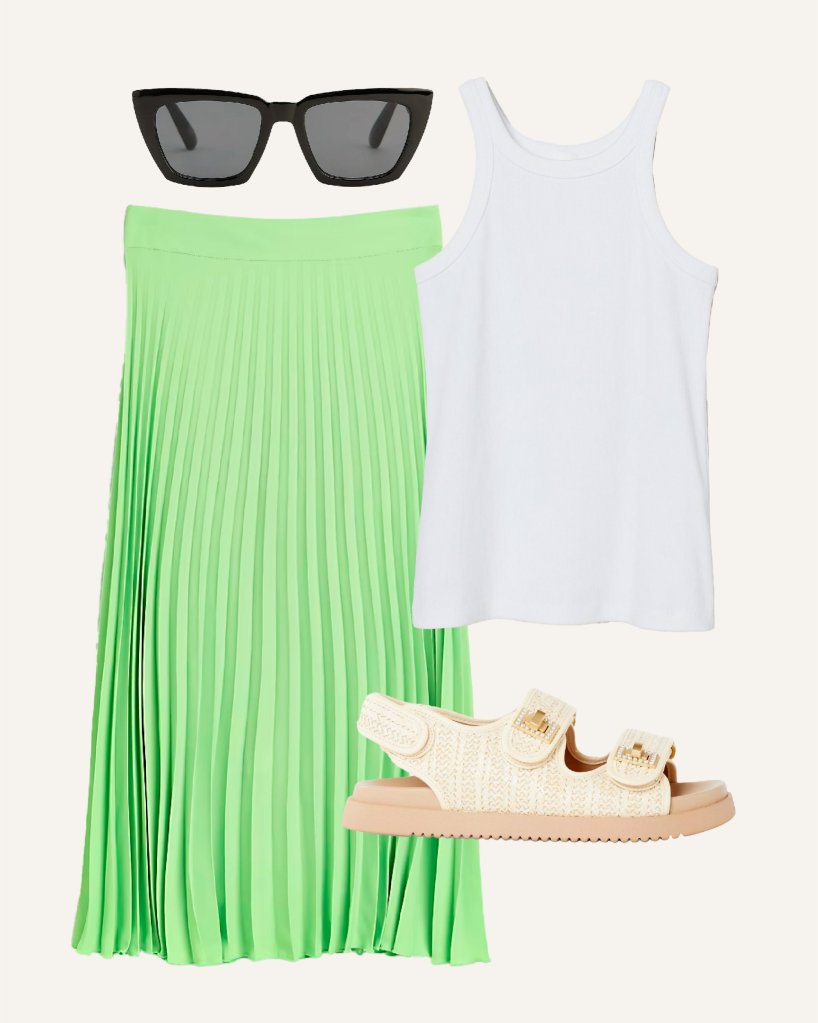 9. High-waisted trousers and a slogan t-shirt
If you're tired of constantly going to the pub in jeans, try upping the style stakes on your next visit by swapping them out for a pair of high-waisted trousers. Worried they're too dressy for a quick drink at your local? Styled with a slogan tee and trainers, your look will still fit into that unofficial pub dress code we're all constantly trying to master. And as a plus, it's a look smart enough that you could wear it to the office and then pop passed the pub for a quick drink and catch-up with pals on your way home.